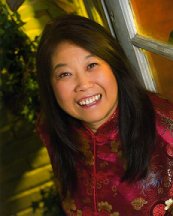 SUE-ON'S KITCHEN
December Pt. II: 2011
www.hillmanweb.com/soos/food25.html
Also featured in my Facebook Album


.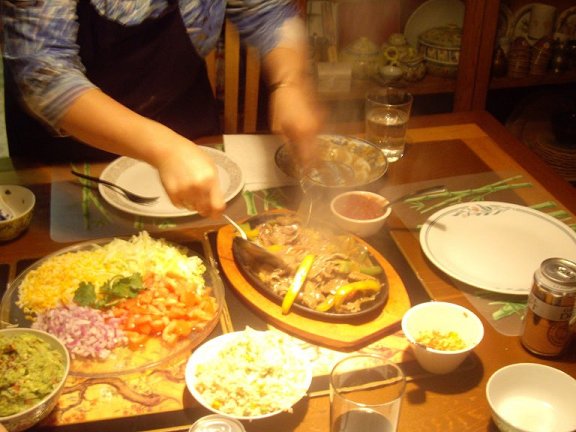 Beef Fajitas on sizzling hot plate!...
.


...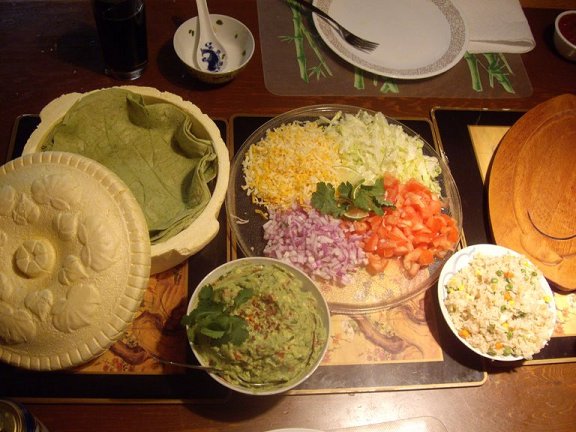 The fixings for fajitas: spinach tortillas, chopped tomatoes, red onion,
shredded lettuce, shredded Tex-Mex cheese, 4-avocado guacamole!
.


..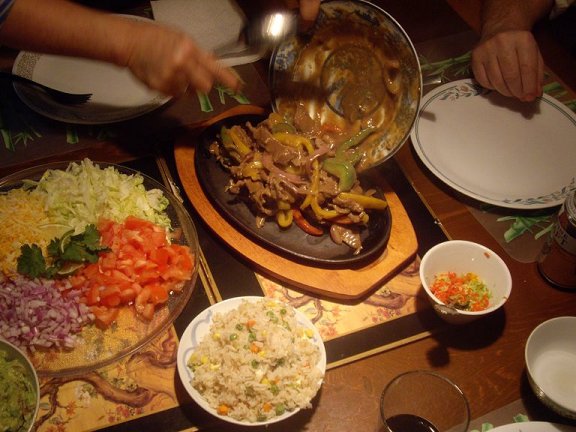 Going onto the hot plate - ssssssssizzle!
.


...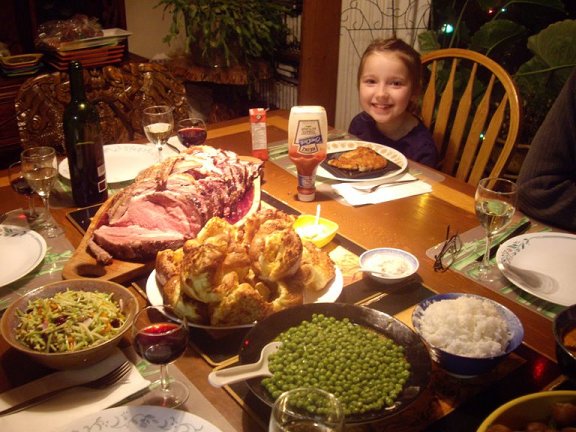 Oriyen - First to the table! Such a smart little cookie ;-)
.


...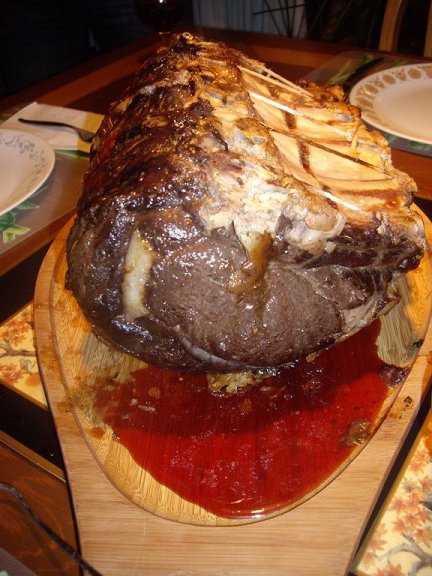 5-rib prime rib roasted at 250F for 5 hours.
Pulled at 145F. Rested for 40 minutes while Yorkies were baking.
.

.
.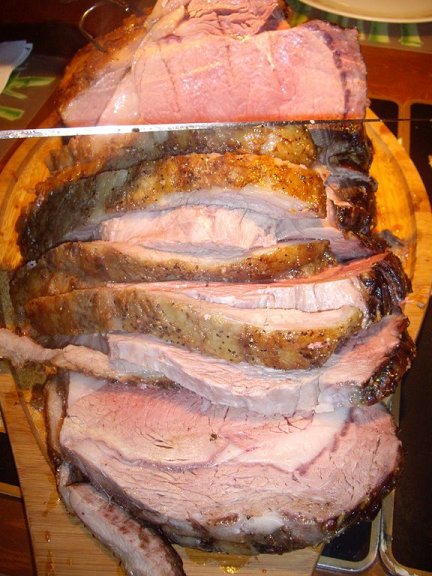 Do you think these are thick enough, Ryan?



..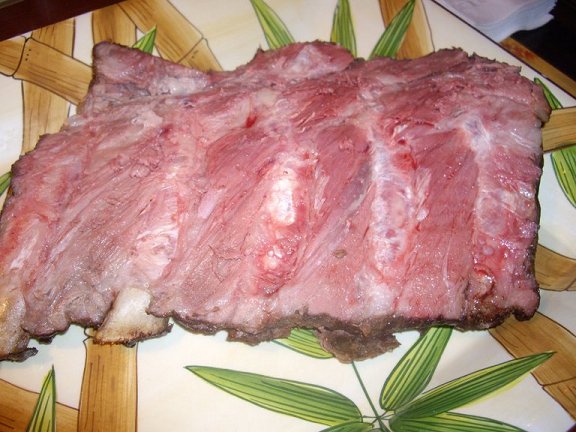 5-ribs - for gnawing at a later date;-)
.


.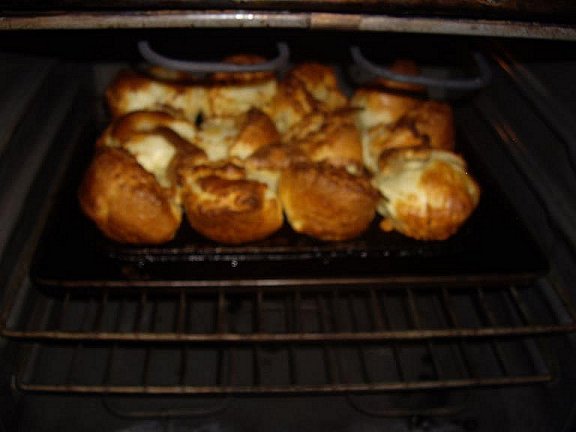 Nottingham recipe Yorkies "drying off" before leaving the cozy oven
.


...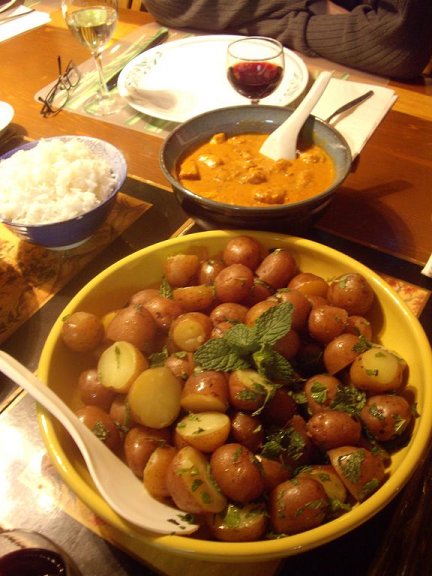 Butter Chicken for Jen, minted potatoes...
.


...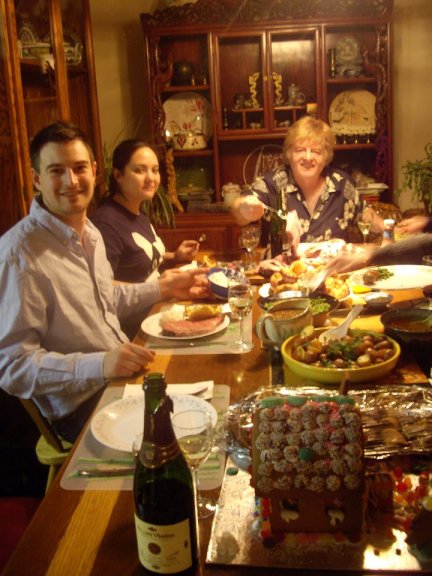 Ryan, China, Dad - ready to chow down!
.


...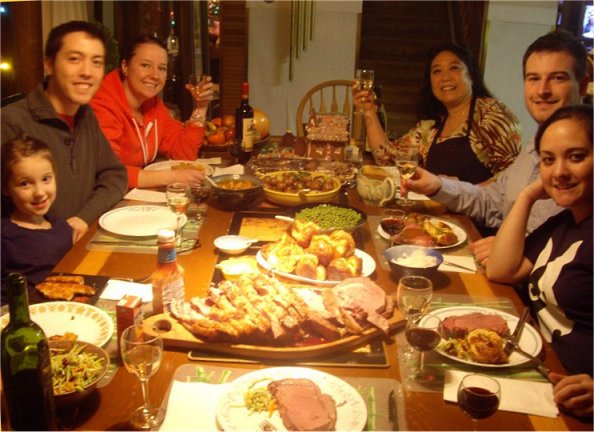 Ah Momma gets into the picture :-)
.


...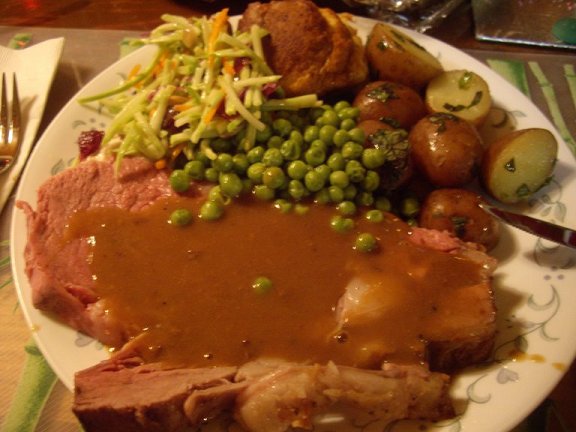 Facing down the challenge ;-)
.


....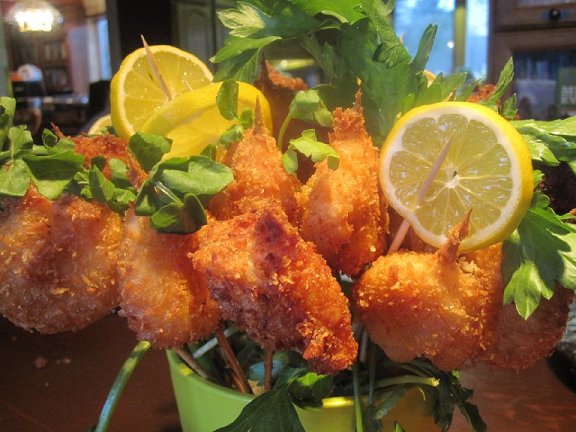 Coconut Shrimp Lollipops!
Size 16-20 shrimp, dipped in flour, then a mixture of coconut milk and egg,
and finally in a mixture of unsweetened shredded coconut and panko crumbs.
Deep fried to gold crispy deliciousness!
.


...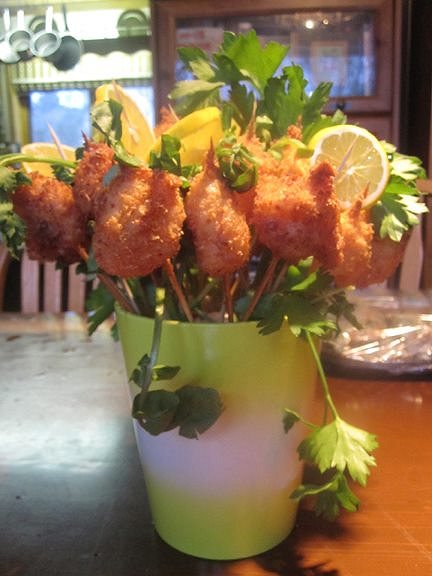 Arrange lollipops on a tray? No! Best set up as an edible arrangement.
Skewers were stablized in a vase stuffed with a huge chunk of French bread ;-)
.


...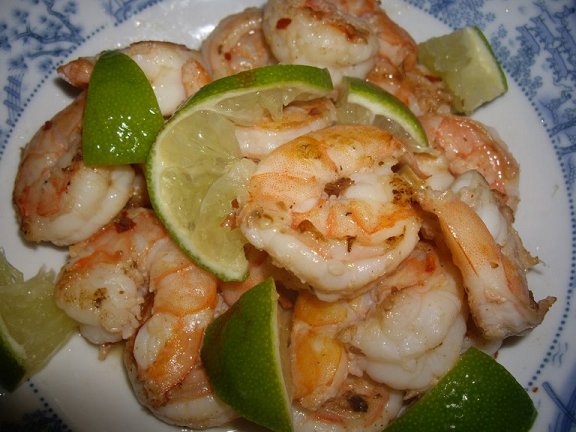 Quick stir-fry of shrimp with a sprinkle of chili flakes and a squeeze of lime juice.
Refreshingly light after mucho feasting of heavier fare;-)
.


....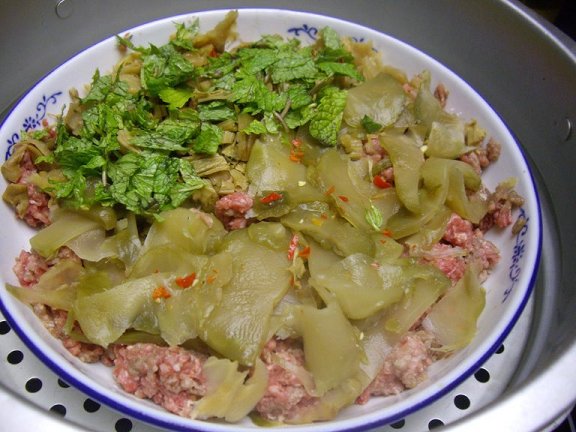 After 1.5 weeks of feasting, it's time for simpler more basic cooking.
Lean ground chuck seasoned with salt, cornstarch, and veg. oil,
covered with Sechuan ja-choi (preserved turnip in chili paste) for Bill,
and mui-choi (salted and preserved bok choy) for me.
I added finely chopped Thai chili pepper and fresh mint before steaming for 30 minutes or so.
.


...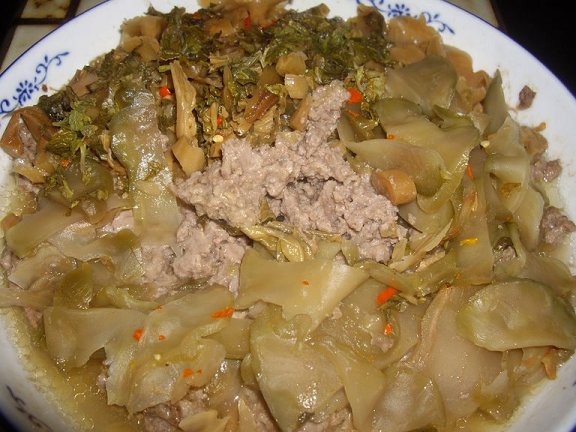 The first authentic Chinese homestyle dish I cooked for Bill 45 years ago when we were first married.
Still his go-to choice when I give him too many options.
.


...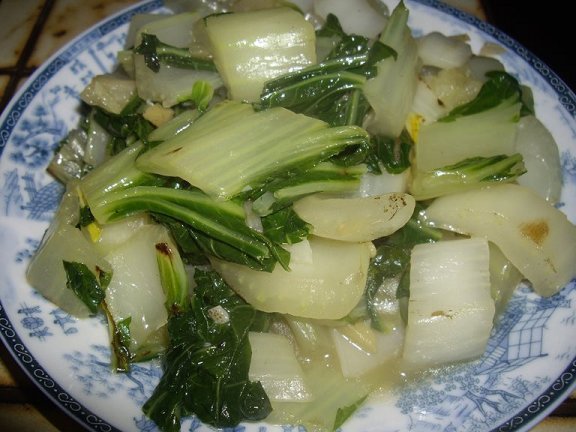 Simple stir-fried bok choy with ginger and garlic.
Super simple meal with steamed Jasmine rice.
.


.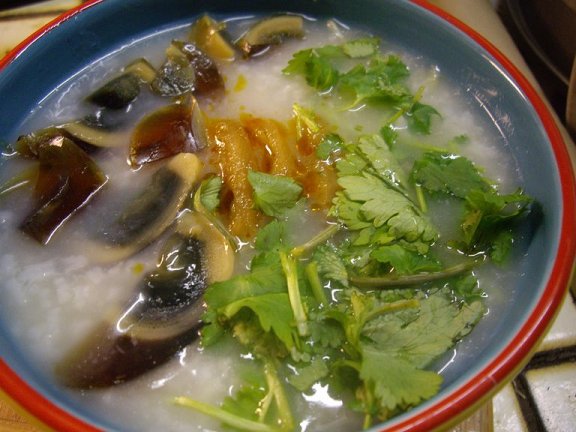 Our last mean for 2011 didn't turn out as planned, which was steak au poivre and lobster tails.
Instead, we had congee because of the flu or something,
and shared a 2-glass size bottle of Henkell which neither of us enjoyed...LOL!
Bill just had congee with chicken and pickled radish slices. I added cilantro and century eggs to mine.
At least we enjoyed the congee and have the steaks and lobsters to look forward to for 2012... what a great start!
Good bye 2011!
.


.
Copyright 2011
Sue-On Hillman
Bill and Sue-On Hillman Eclectic Studio