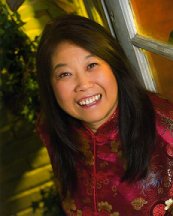 SUE-ON'S KITCHEN
January II: 2012
www.hillmanweb.com/soos/food27.html
Also featured in my Facebook Album


..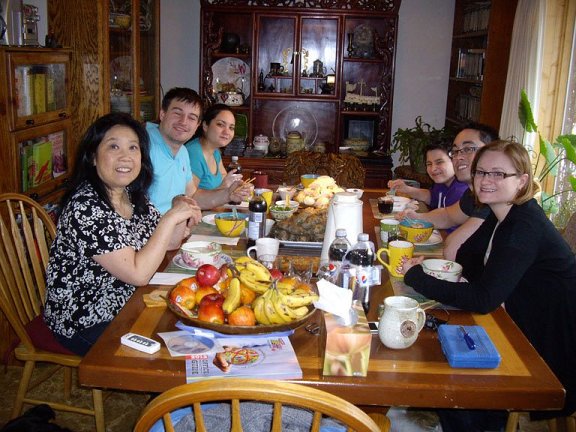 Family



.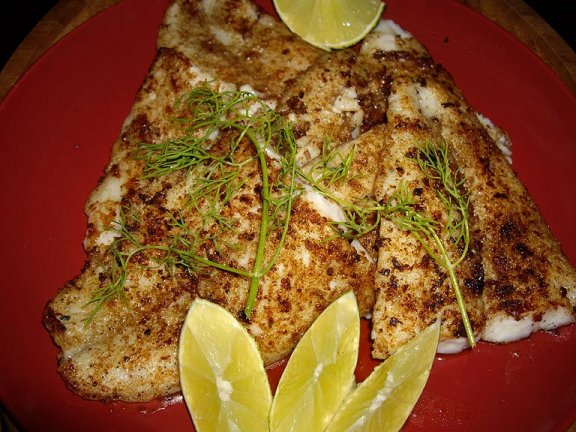 Basa fillets with Caribbean rub, pan fried in a tsp of olive oil.
Great with just a squeeze of lime juice.
.


.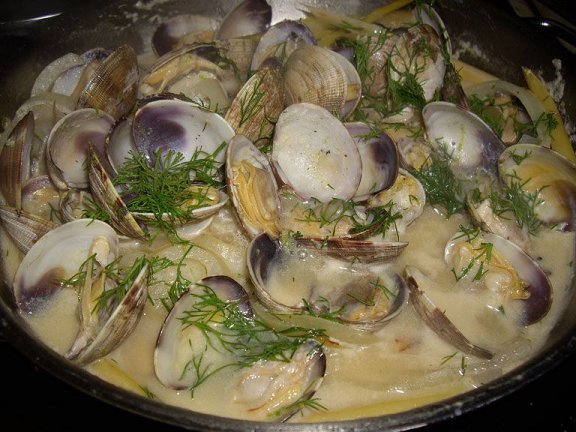 Manila clams in coconut/lemongrass/lime broth.
For lack of cilantro, fresh dill was snipped over the lot while still in the sauté pan...
Thought appetizer!!! when I saw these lively little creatures in Superstore.
Knew they were fresh as they all had their little feelings hanging out in the water; -)
.


.
.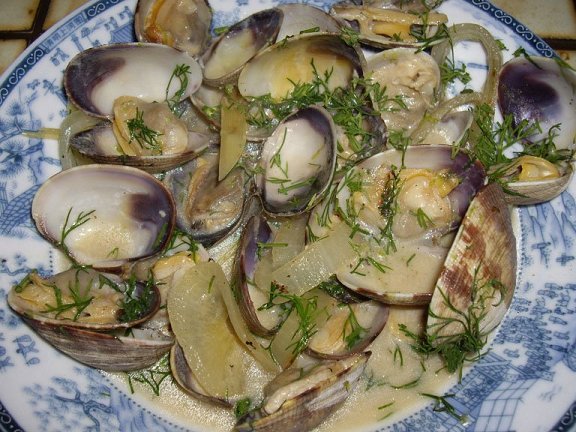 Snipped more fresh dill up after I divied up the lot.
A dozen clams is just a mouthful really.
The broth was fantastic!
Spooned it up as we didn't have any bread in the house.
....


.


The dozen clams was followed by a light soup:
Fuzzy melon / mu gwa with sliced pickerel velveted with cornstarch.
.


.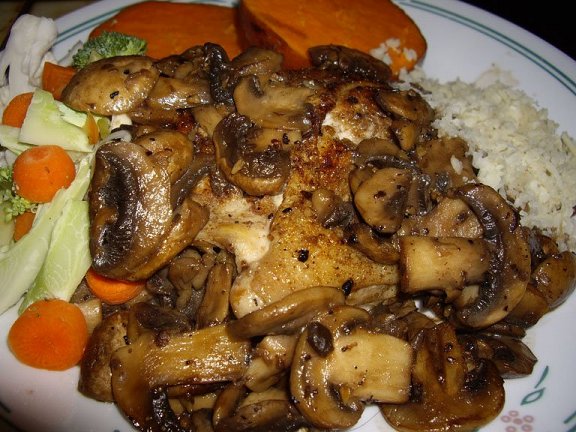 Pan seared then oven baked chicken breast, seasoned with Cajun rub.
Mushrooms were sauteed in the brown bits in the pan after the chicken was moved to rest on the plate.
Sweet potatoes added the carbs for Bill.
I had " cauliflower rice"
.


.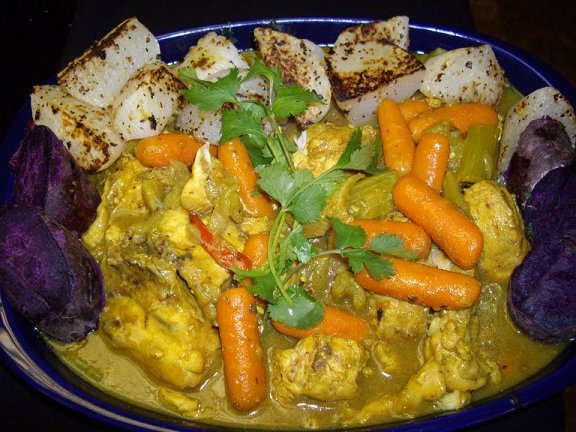 Curry chicken stew:
Bone-in chicken breasts, browned in the cast iron pot with onion, celery, carrots, and curry powder.
Chicken stock was added, all brought to a low boil, then stuck into a 375 oven for an hour.
A purple yam was roasting at the same time.
Purple top turnip was cut into chunks, boiled in the microwave, then pan-fried with Montreal Steak Spice.
A nice warming dish for the kitchen and for us on a cold January night :-)
It's -28C, -41C with windchill... Is it winter in Manitoba yet?!
.


.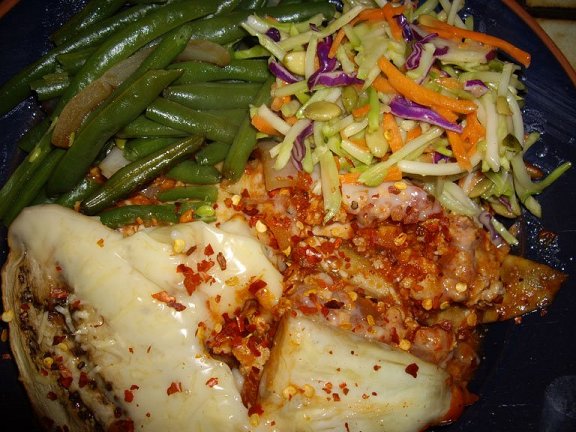 Made basic marinara sauce with Alymer's Red Chili Pepper Diced Tomatoes.
Added browned ground turkey, and made Eggplant Lasagne.
Used a couple TBSP of grated parmasan cheese, topped with fat-free mozza cheese and crushed hot chilis.
Green beans and brocco slaw go with anything, but Bill doesn't agree;-)
.


.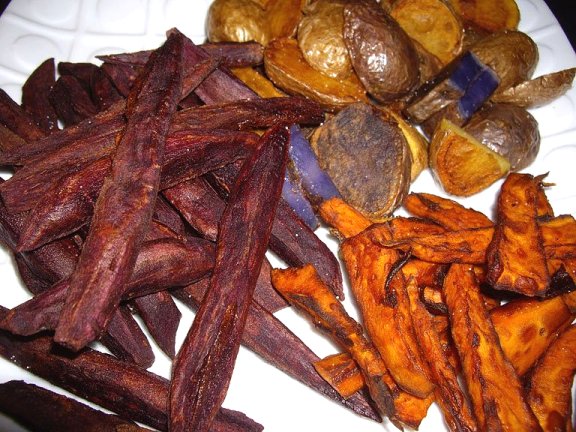 Home fries: tri-coloured baby potatoes, purple yams and sweet potatoes...
There goes my diet!
Oh well, Chinese New Year coming up, might as well eat now and diet later ;-)
.


.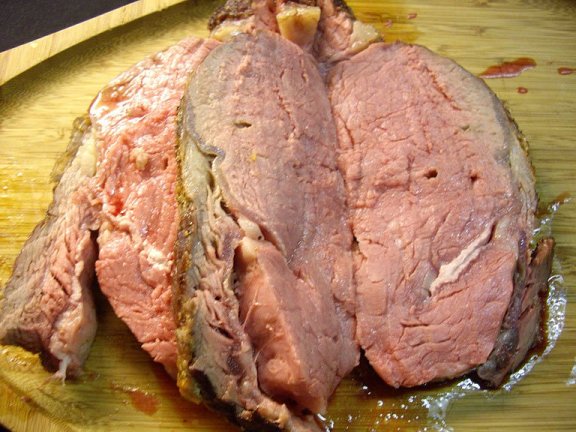 One-rib roast - perfect for Bill, Soulin, and me :-)
No Yorkies today - not enough drippings.
.


.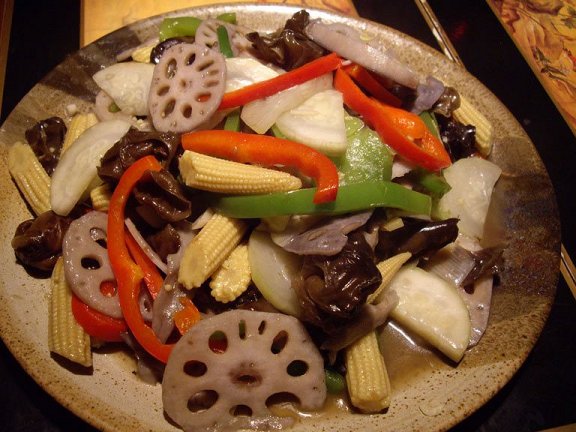 Mixed vegetables: woodear fungus, baby corn, sweet peppers, lotus root,
fuzzy melon ( moo gwa)scallions, ginger, garlic.
Lots of different textures.
.


.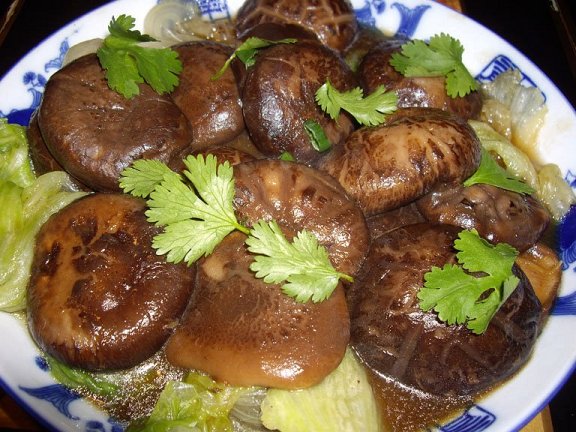 Chinese mushrooms and oyster sauce on a bed of wilted iceberg lettuce.
.


.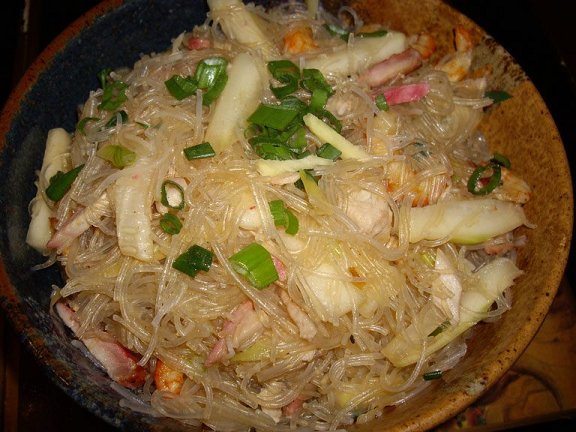 Stir-fried mung bean noodles (fun see) with fuzzy melon, dried shrimp,
char siu, garlic,m ginger, and a light drizzle of soy sayce.
.


.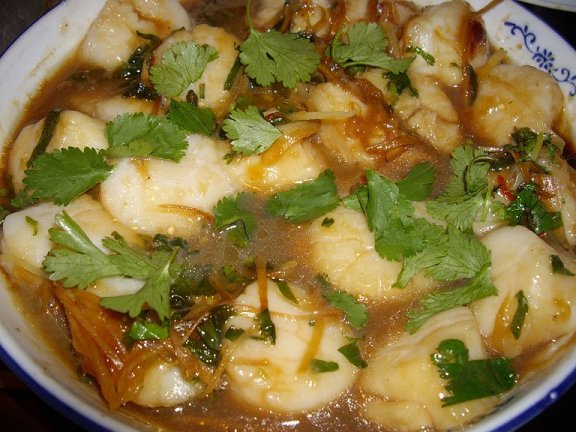 Gigantic scallops steamed with soy, ginger, rice wine, scallions, chili pepper.
.


.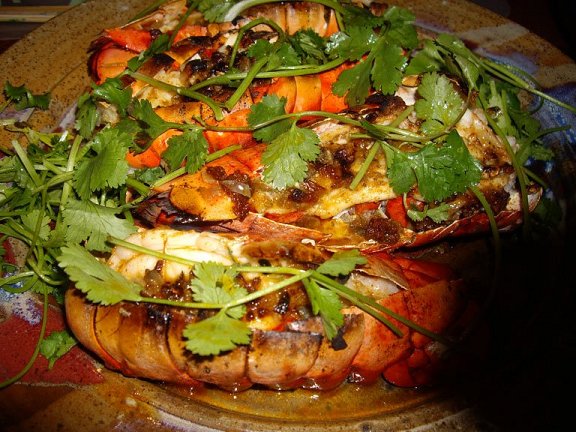 Ryan's work with lobster tails in butter, cumin, celery seed sauce. SO GOOD!
.


.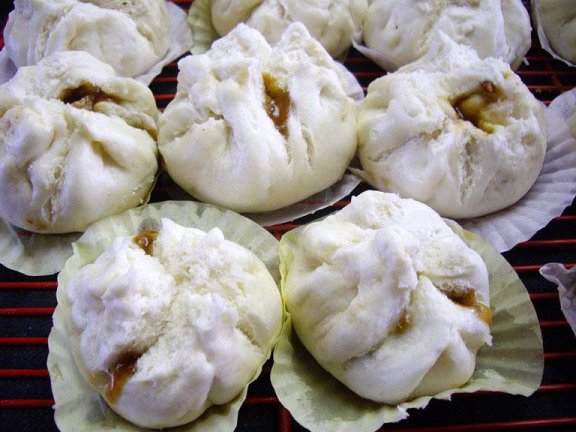 Several of the dozens of char siu (BBQ pork) baos I made today
- some for lunch, some for sending home with the kids :-)
.


.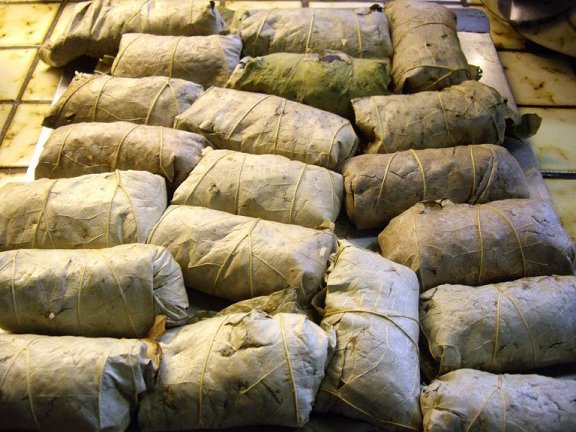 Sticky Rice in Lotus Leaves: sticky rice, shitaki mushrooms, Chinese sausage (lapcheong).
No chicken as grandson Soulin will not eat chicken! Grrrrrr
.


.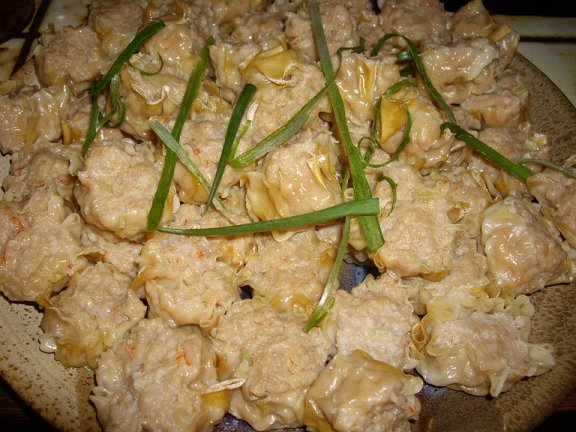 Shrimp and ground pork siu mai.
We had sweet chil saice, Saigon chili oil, ginger chili sauce, hot dumpling soy for dips.
.


..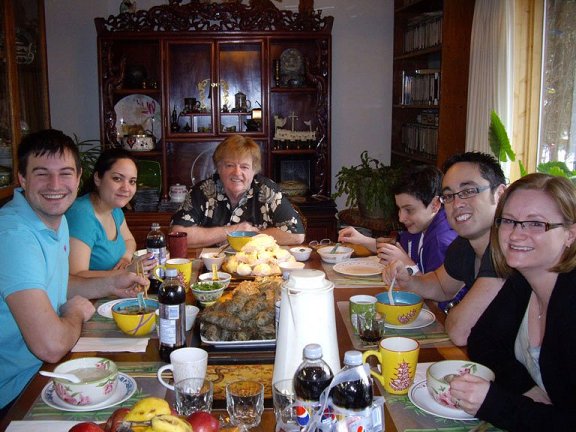 Our 3 dim sum courses were kicked started with chicken and ginger congee.
Made a separate one with poork for Soulin but he didn't believe me!
Rascal! Beverages: roasted rice tea, Diet Pepsi...followed with drumsticks and pomelo for dessert.
Lucky money (lai see) was handed out to those who said,
"Sun need fai lok. Gung hai fat choi: - and that was everyone :-)
.


.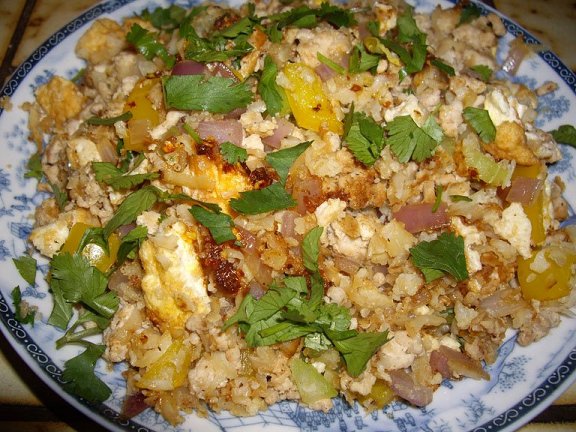 Mock fried rice: grated cauliflower "rice"
stir-fried with ground turkey, sweet pepper, onion, cilantro, and chopped fried egg white.
Added a couple of drops of Tamari soy and chili oil.
Good as a starch-free low-fat version with all ingredients allowed on the Cycle 1 of 17-Day Diet :-)
.


.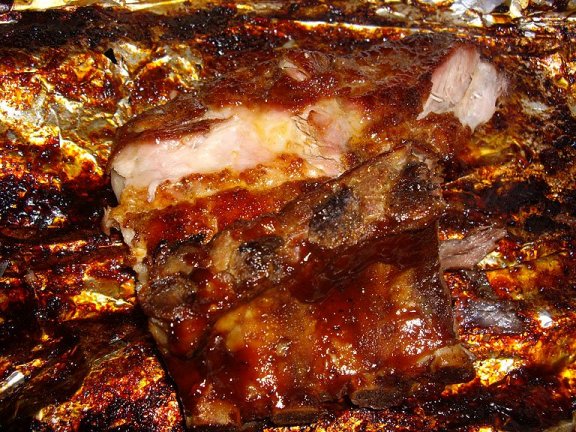 Grandson Soulin was here for guitar lesson.
He and Grandpa had slow oven-cooked baby back ribs, real rice and kernel corn.
.


.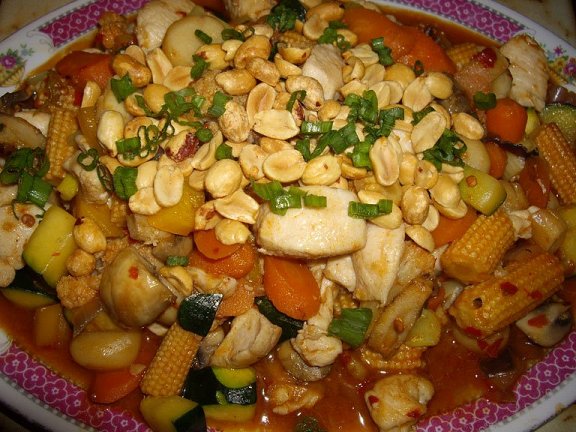 Something healthy and spicy to fire up my metabolism: Kung Po Chicken:
waterchestnuts, baby corn, sweet peppers, onion, mushrooms, celery, zuchinni (not usual but I wanted it),
chicken breast, and toban sauce (chili bean sauce), topped with dry roasted peanuts.
.


.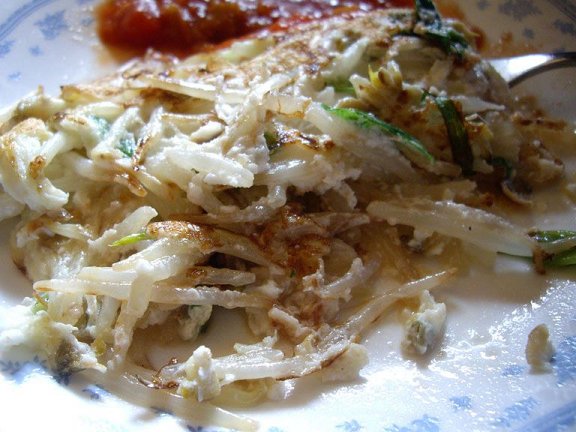 In line with my no-carbs low-fat way of eating for the next while,
I had beansprouts and green onions cooked with Simply Eggwhites
and a slice of fat-free mozz cheese.
It was good even without the salsa.
.


......



Copyright 2012
Sue-On Hillman
Bill and Sue-On Hillman Eclectic Studio