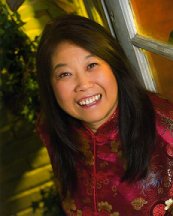 SUE-ON'S KITCHEN
February I: 2012
www.hillmanweb.com/soos/food28.html
Also featured in my Facebook Album


..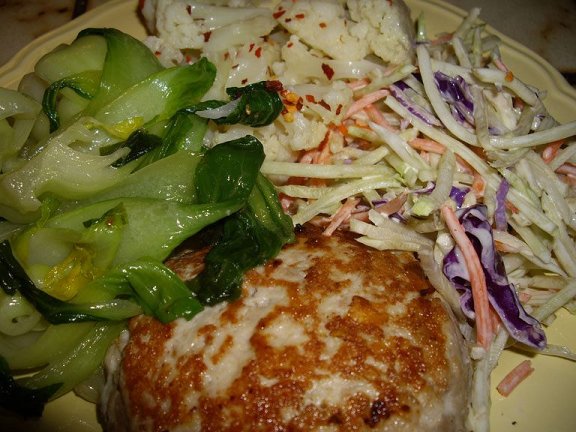 For Sue-On:
Seared and baked lean ground turkey burger with low-fat feta mixed in with the meat.
Sides: stir-fried Shanghao bok choy, steamed cauliflower with fat-free mozza cheese,
and brocoslaw with slaw dressing.
Low carb, low fat meal...



.


For Bill:
Seared and baked split turkey fillet with Cajun rub served on a slab of pumpernickle bread, s
tir-fried Shanghai Bok Choy, cauliflower with fat-free mozza,
brocoslaw with dried cranberries and pumpkin seeds.



.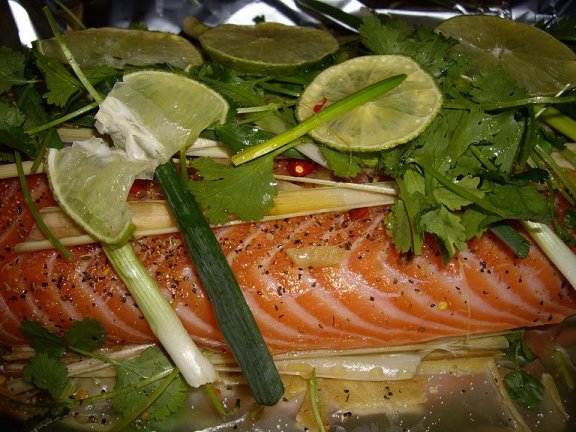 Given up on salmon steaks!
Bought a beautiful salmon fillet this afternoon and went back to my favourite way of preparing it:
sandwiched between layers of lemongrass, green onion, cilantro, ginger, chili pepper,
lime slices, salr, pepper, and olive oil.
The fillet et al was wrapped in foil and baked at 375F for 30 minutes.
The fish was silky and moist.
No more fishy tasting salmon!
.


.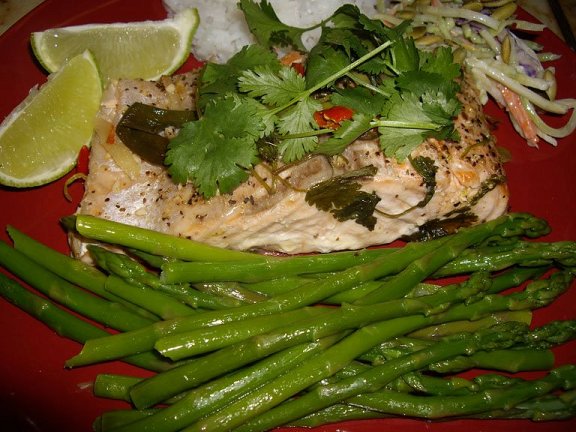 Bill had rice with his salmon along with asparagus and brocoslaw.
Squeeze of lime added that sparkle.



..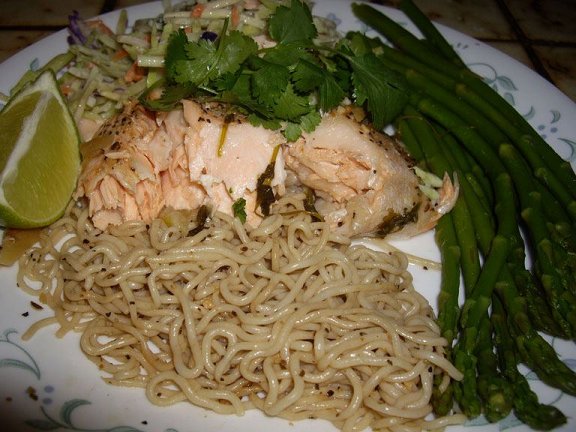 My portion was put together with tofu shiritaki noodles
sauteed in non- stick pan for low-fat, low-carb meal. Delicious!



.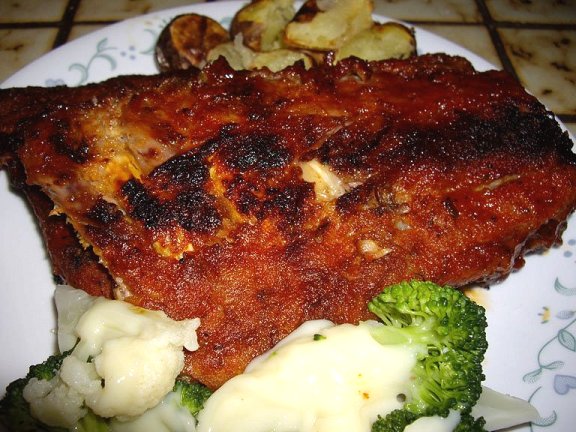 Pork back ribs: dry rub, in foil and slow oven for 3 hours.
Opened foil, baked for 45 min., brushed with BBQ sauce, baked for another 30 minutes.
Baked baby taters for Bill. Cauliflower and broccoli with fat-free mozz for moi.
My 1/3 rack of ribs had only dry rub, no sauce due to cut backs on sugar ;-)



.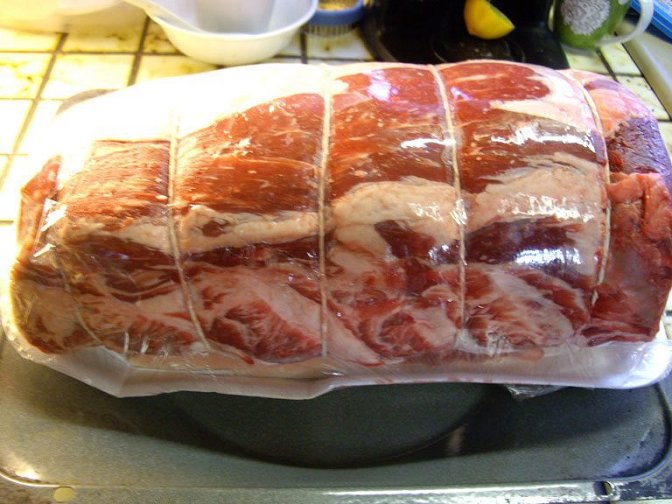 I call this lovely prime rib roast - 5.88 KG, Brendan's Roast!
Will be cooking this for our great-nephew
Brendan and his two 6'8" team members - UofA men's volleyball team.
I hope there'll be enough meat.
Guess I'd better make a couple doz. Yorkies and a big pot of rice ;-)
.


.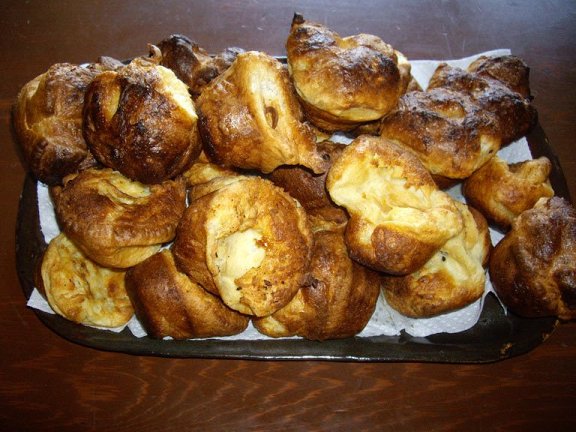 24 Yorkies done! well... 23 actually.
One was so puny that it got burnt.
I'm sure 23 will be enough... maybe even a couple left for grandson Soulin!



..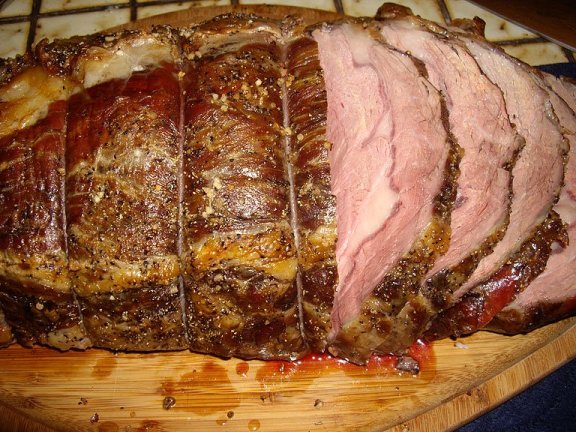 The 5.88 KG prime rib roast - marinated overnight with Montreal Steak Spice.
Roasted at 225 F from 5:00 - 9:30. Pulled at 145F.
Tented and rested until guys came at 11:00 pm.
The roast was still warm and at medium to med. rare (close to bones).
Tender and juicy.
The gravy was great, as were the Yorkies, etc.
Drumsticks (ice cream kind!) were the perfect dessert.



.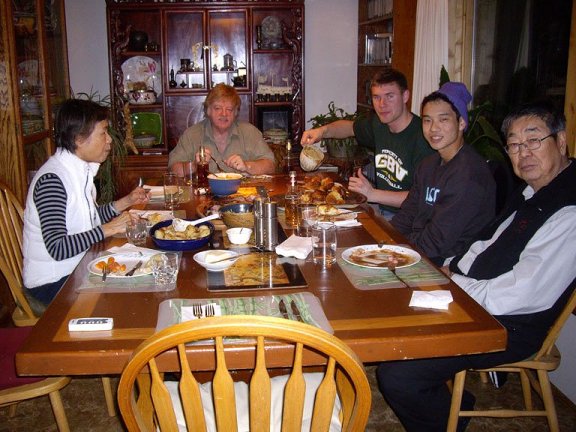 Great nephew Brendan Yao's volleyball teammate Kurt enjoying his second plate
( 2 slabs each plate) of roast beef and additional Yorkies!
His reputation preceded him, and Brendan is in state of disbelief ;-)
Kurt is a farm boy, and, I don't think he was eating JUST to please me;-)
Brother Ken and S-I-L Rebecca Choy joined us for supper.
We still have 4 slices of beef and the 5 rib bones left...



..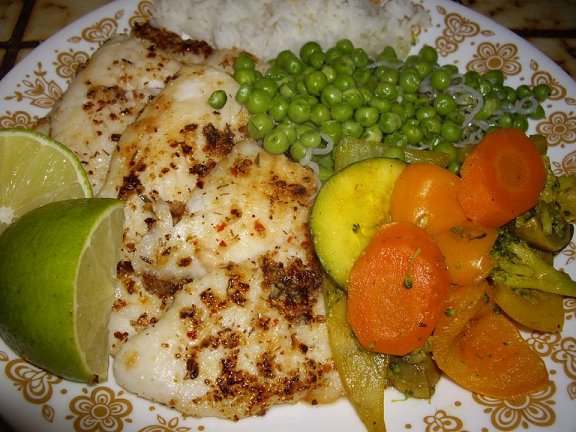 Basa fillets with Cajun rub. Pan seared and finished in the oven.
Bill's had a liittle rice, peas, and stir-fried mixed vegetables with curry.
.


.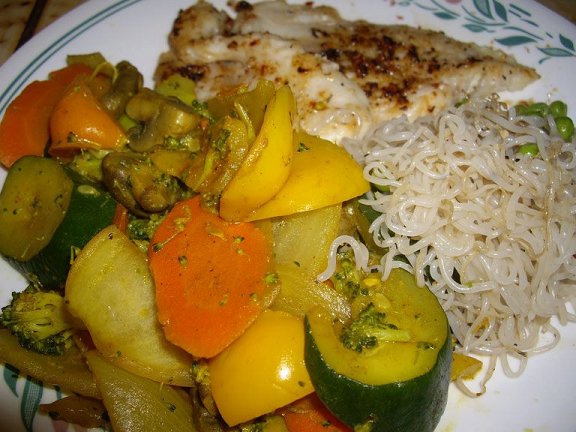 Basa with Cajun rub. Pan seared and finished in the oven.
I had shirataki noodes pan fried in non-stick pan and curried mixed vegetables.
Wedges of lime was perfect with fish.
I put that sh** on everything!



..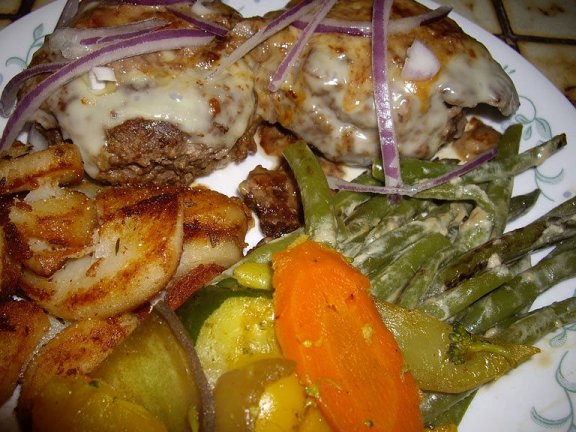 Sirloin burgers with fat-free mozz, curry veg, pan-fried taters, and green beans
with "Chinese cheese" - fu yu!
Dill pickles and pickled jalapeno peppers added the punch.



.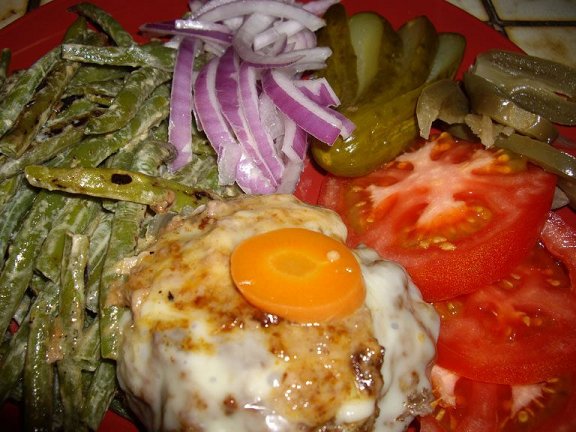 My sirloin burger, green beans with fu yu, red onions, pickles,
and lovely tomatoes with no taste ;-)



.



Copyright 2012
Sue-On Hillman
Bill and Sue-On Hillman Eclectic Studio