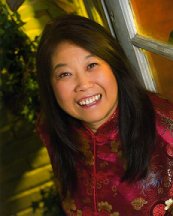 SUE-ON'S KITCHEN
February II: 2012
www.hillmanweb.com/soos/food29.html
Also featured in my Facebook Album


...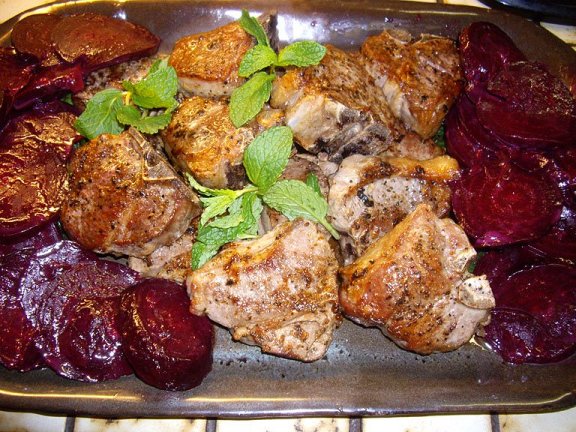 Lamb chop and beets!
Fresh mint sauce - delicious!
.


.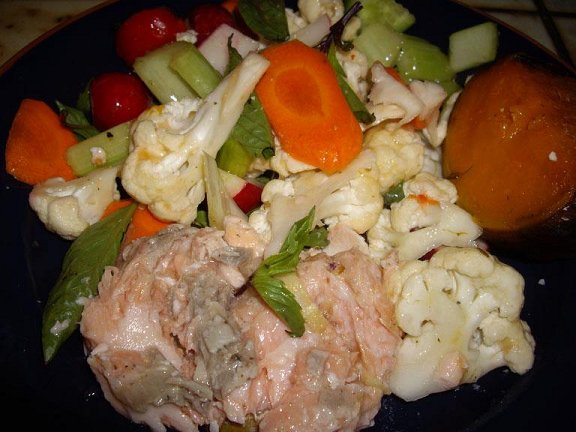 My lunch following 17-Day Diet rules:
leftover baked salmon, marinated vegetables, and my allotment of natural starch
- a piece of baked sweet potato that I didn't eat from supper last night
.

.
.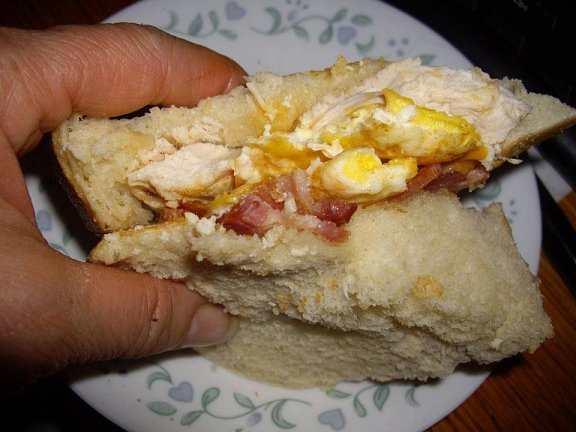 This is what happens when you give a guy too many choices:
Honey, what do you want for brunch?
rotisserie chicken on fresh sourdough bread, egg McMuffin with bacon, or Red River cereal
(for which I went to Safeway and came back with . . . you know the routine ; -).
Bill said, chicken, bacon, egg AND Chinese hot chili sauce on sourdough bread.
So, he got it and called it, "Hot, salty, sour egg McChicken"!
That was a mouthful...literally ;-)
.


..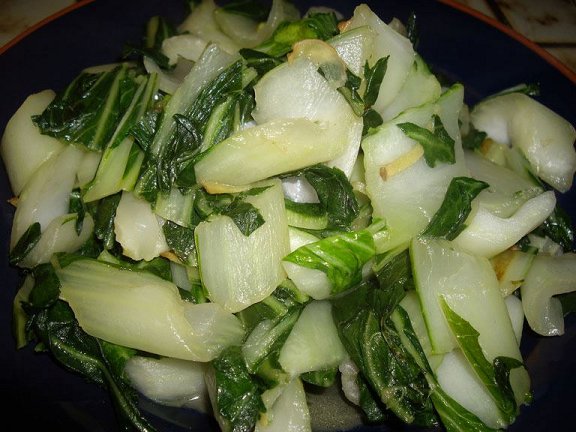 One of my favourite vegetables:
bok choy stir-fried with ginger, garlic and chicken stock.
.


..


Quick stir-fried curry chicken breast with Thai peppers, Spanish onion, topped with Thai basil.
Bill had his with sesame rice and bok choy.
.


.
..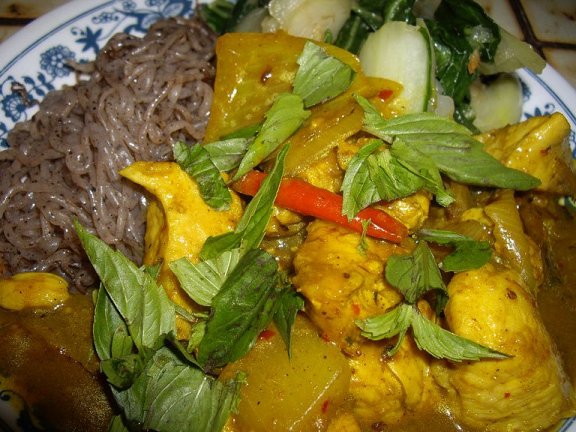 Curry chicken, shirataki noodles, bok choy - my low fat/carb. plate :-)
.


...


Canadianized Chop Suey!
Not authentic Chinese food, but man!
I love the combination of cabbage, celery, onion, mushrooms, and bean sprouts.
.


...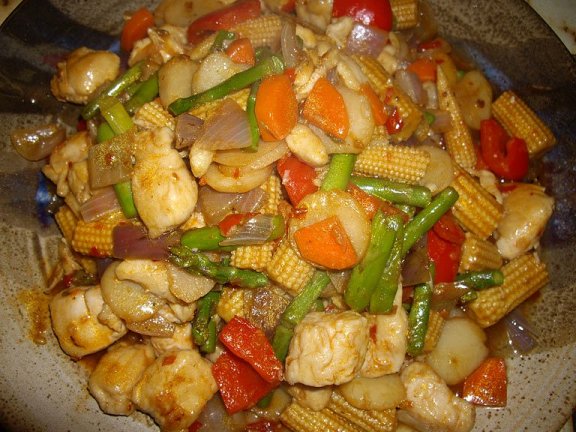 Kung Po Chicken: chicken fillet, baby corn, waterchestnut, red bell pepper,
onion, asparagus, carrot, stir-fried in chili bean paste -- toban sauce.
Zippy, crunch, spicy -- great with steamed rice for Bill :-)
.


...


Chicken souvlaki - on my indoor Jenn-Air grill.
Chicken breast chunks marinated with fresh Meyer lemon juice, olive oil, minced garlic, salt.
The vegetables - bell peppers, Spanish onion, cukes (didn't have zuchinni),
and mushrooms were drizzled with olive oil and seasoned with salt.
.


...


Bill's plate with steamed rice and boiled carrots.
More cukes and tomato with feta cheese.
.


...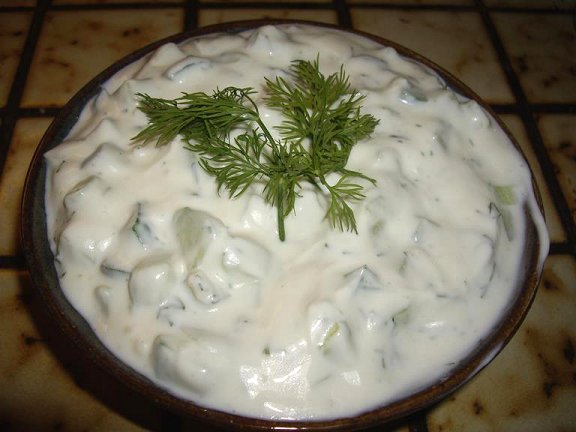 Tzatziki sauce. I diced the cukes instead of shredding.
The sauce was 0 fat Greek yogurt, lemon juice, garlic, white pepper, salt.
I didn't add sour cream like some recipes asked for.
I liked it with the chicken souvlaki.
Bill found it too tangy.
.


....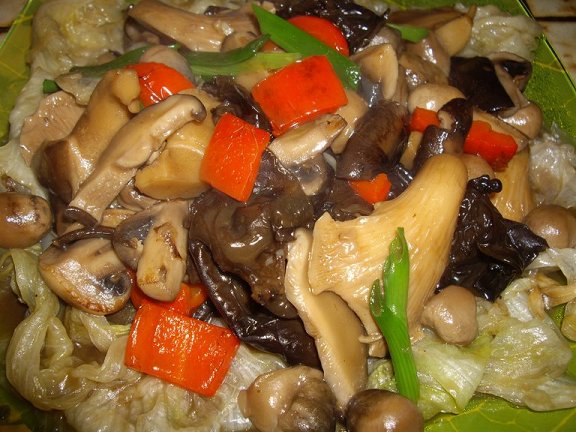 Stir-fried fungi medley: shitaki, oyster, straw, white button, and wood ear fungus
with red bell pepper, ginger, garlic in oyster sauce on a bed of wilted iceberg lettuce.
.


....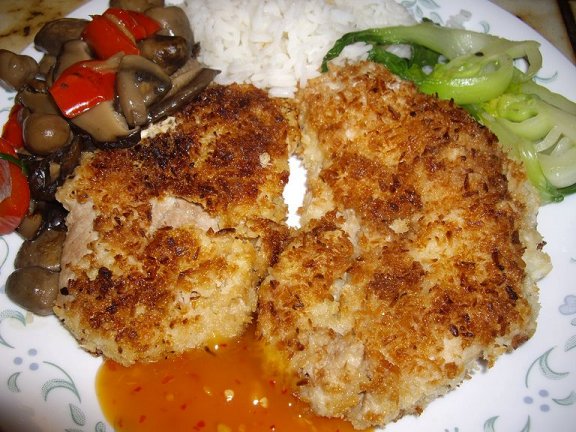 Pan-fried / oven finished Tonkatsu -- with coconut flakes and pankp crumbs.
Side of mushrooms, rice, and Shanghai bok choy.
Sauce is store-bought mango chutney.
.


.....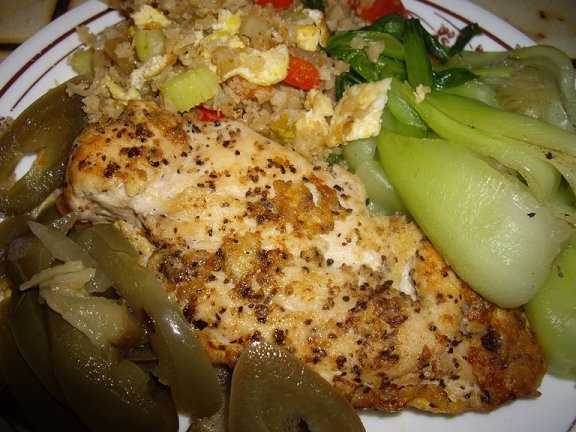 Grilled chicken dipped in beaten egg with Montreal steak spice, mock fried rice (grated cauliflower),
Shanghao bok choy, jalapeno peppers.
Low carb / low fat meal.
.


........



Copyright 2012
Sue-On Hillman
Bill and Sue-On Hillman Eclectic Studio