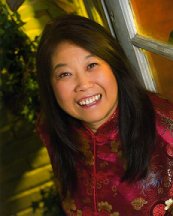 SUE-ON'S KITCHEN
March I: 2012
www.hillmanweb.com/soos/food30.html
Also featured in my Facebook Album


.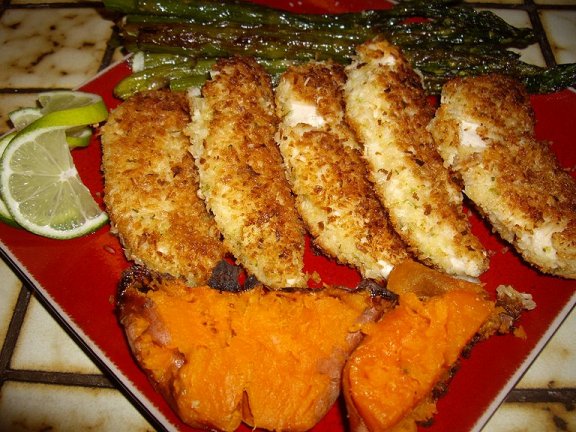 Chicken fillets coated with coconut and lime zest.
Pan fried in olive oil. Served with roasted yam and asparagus.
.


.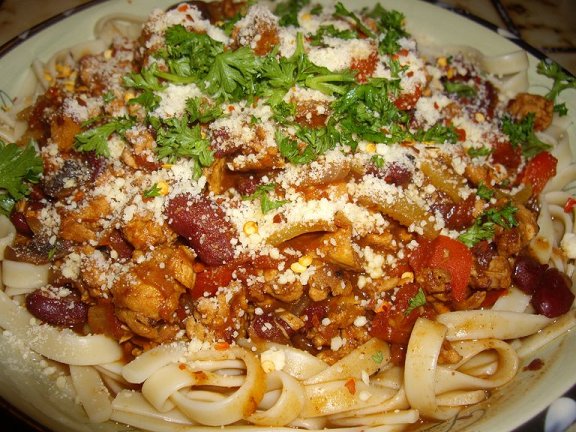 Ground turkey and vegetables chili over fettuccini noodles.
Topped with parmasan and crushed chili peppers.
.


..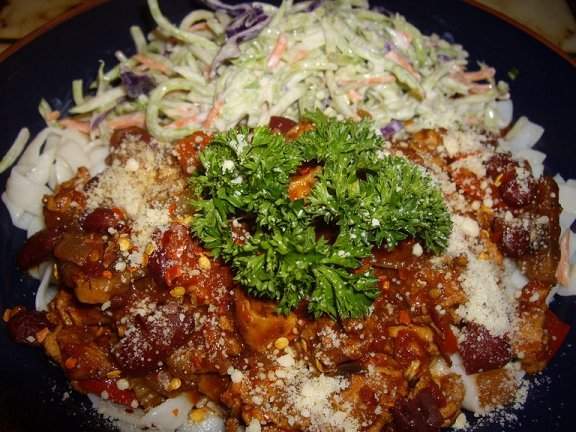 Ground turkey and veg chili with konyaku noodles and broccoslaw.
.


..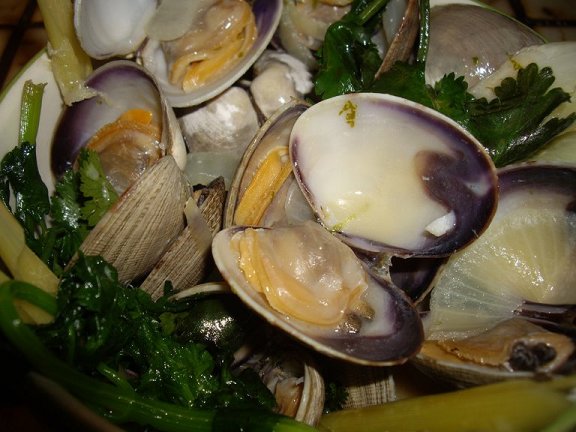 Appetizer: Manila clams steamed in coconut cream,
chicken stock, cilantro, lemongrass, lime zest, and cilantro.
.

..
.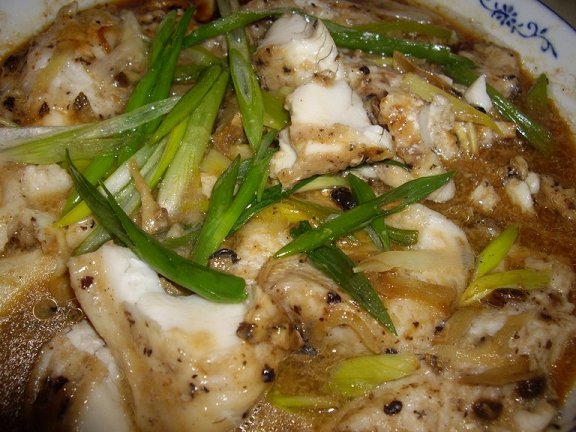 Steamed pickerel fillets with fermented soy beans, ginger,
Tamari soy sauce, cooking wine and spring onions.
A couple of tablespoons of smoking hot oil was poured over the fish just before serving.
.

..
.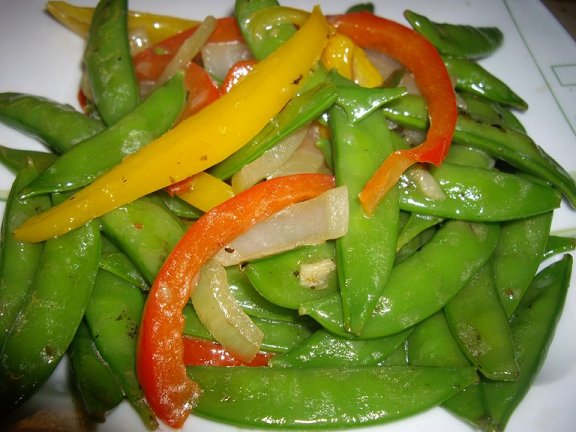 Stir-fried sugar snaps, bell peppers, onion, ginger, garlic.
.

..
.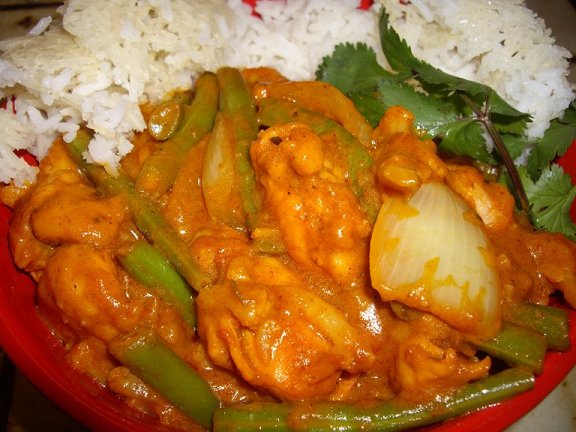 Butter chicken, jasmine rice for early supper
before we went to the opening night at Empire Theatre in Brandon.
I made it a one pot dishy by adding blanched cauliflower and green beans
to the butter chicken during the simmer stage.
Smooth, silky, spicy...wish we had naan!
.

..
.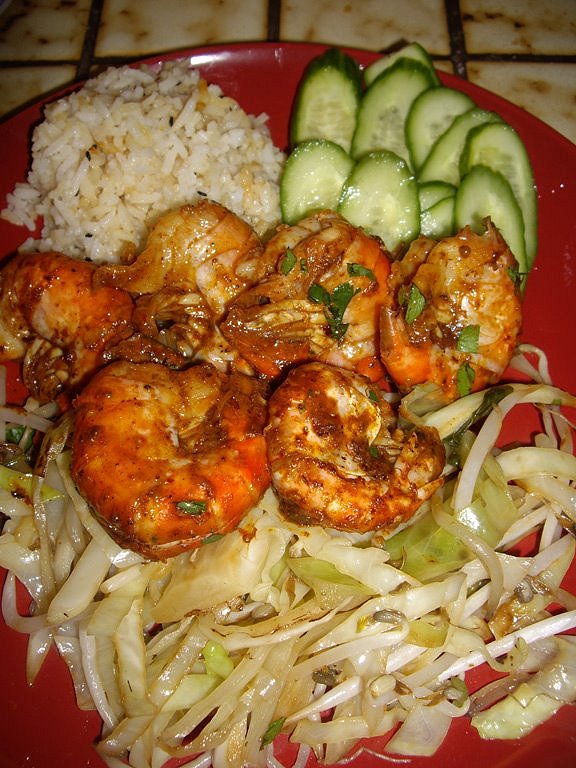 Platted Thai Sambal shrimp, Lemongrass-scented Coconut Rice,
Stir-fried cabbage and beansprouts, pickled mini-cukes.
.

..
.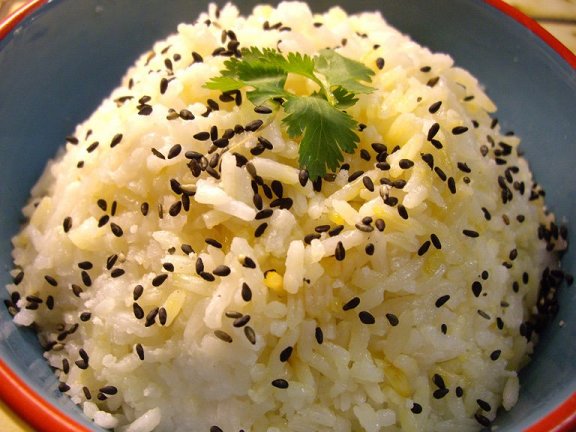 Long grain jasmine rice was cooked in coconut milk and lemongrass.
Delicious aroma and flavour.
Sprinkled with toasted black and white sesame seeds.
.

..
.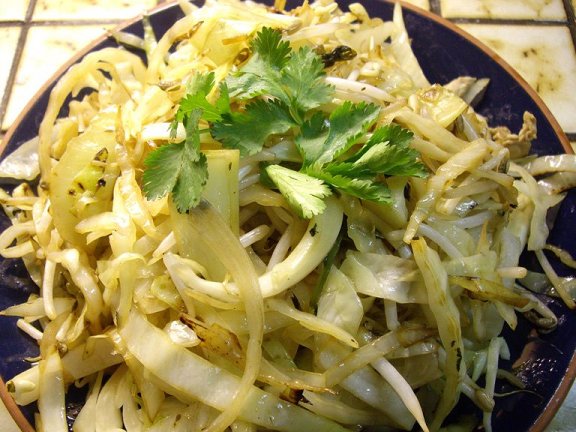 Simple stir-fry of cabbage and beanspouts.
.

..
.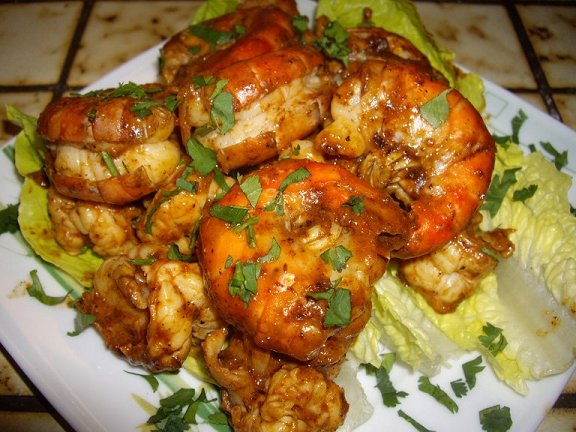 Stir-fried sambal shrimp - deep flavours with the fish sauce, lemongrass, galengal, red chilis, etc.
Used large shrimp; without shells for Bill - shell on for me :-)
.


..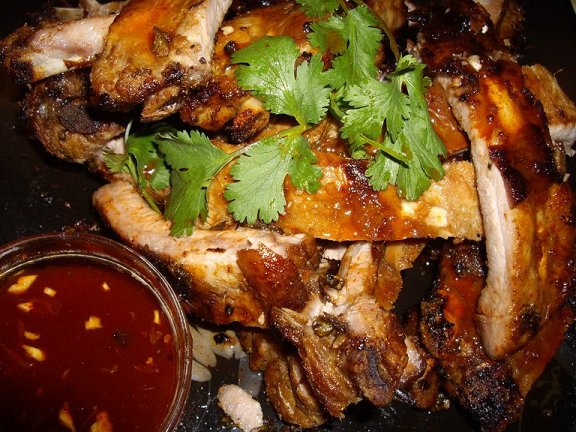 Thai-style BBQ back ribs: definitely a change from the usual sweeter, saucier version of BBQ ribs.
These were marinated for 8 hours in fish sauce, soy sauce,sesame oil, lime juice, garlic,
chopped cilantro, minced ginger and Thai chili, and oil.
They were then baked in a 375 oven for an hour, with basting for the first 40 minutes.
I also made a dipping sauce with lime juice, Sushi seasoning in place of rice wine vinegar
(which I didn't have) and sugar, soy sauce, hot chili sauce, garlic and sesame oil.
Nice tangy salty flavours.
.


..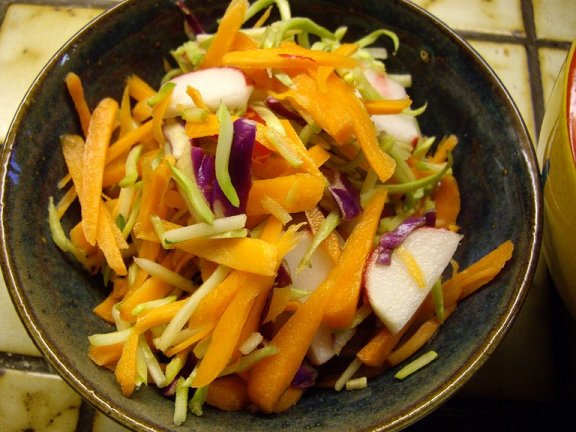 Pickled brocoslaw, julienne carrots and radishes.
.


..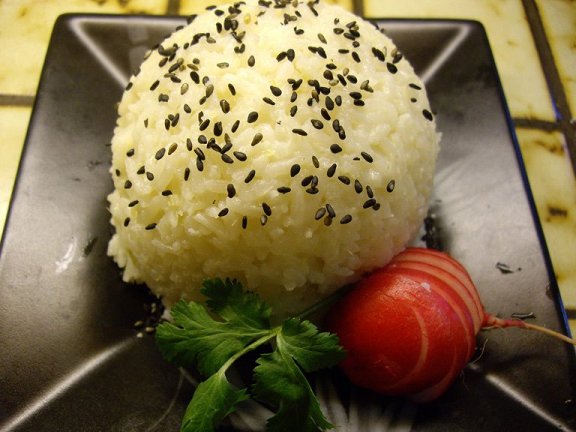 Lemongrass-scented coconut rice re-do.
This time I used lemongrass from a tube (chopped lemongrass and oil).
I prefer fresh lemongrass as it was more aromatic.
This will work when I can't get fresh stalks.
.


..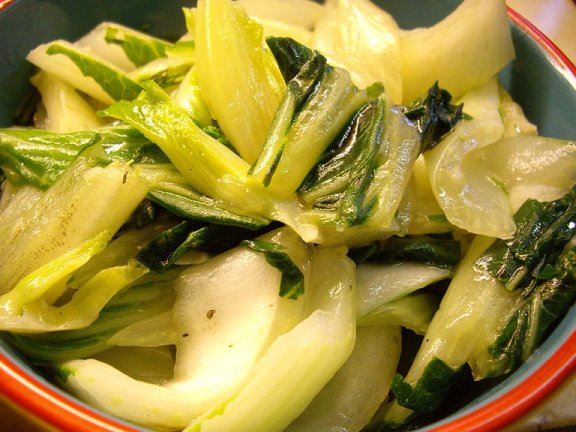 Simply Bok Choy - stir-fried in chicken stock with garlic and ginger.
.


..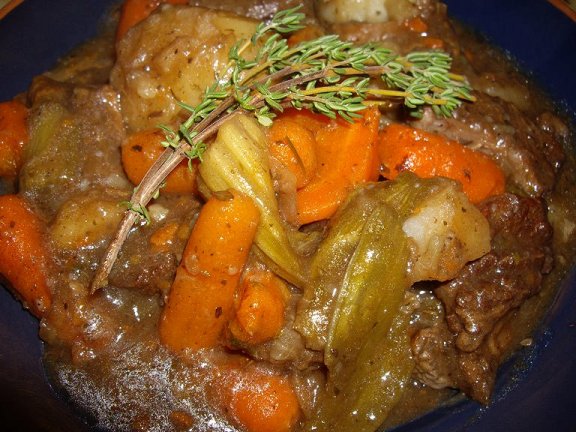 Beef Shortribs stew:
Found some split shortribs with lean but well marbled meat.
Made a stew with carrots, onion, celery and potatoes for Bill.
Not really stew weather with +10 temps in March, but I just couldn't leave those ribs in the store.
Didn't braise them in the oven.
They were simmered on the stove for about 3 hours.
.


..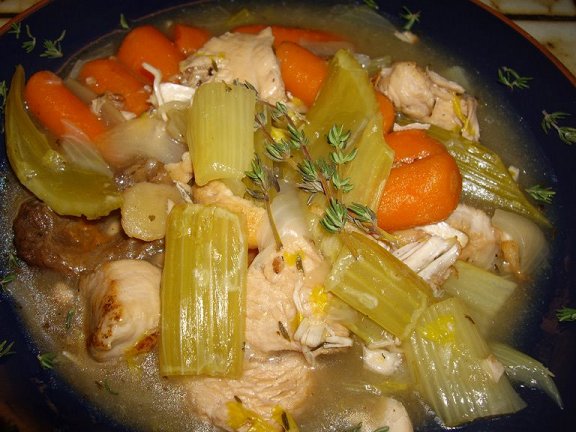 Found turkey fillets on sale today @ $4.69 / lb!
That's half the regular price.
I made turkey stew - low fat and low carbs for myself with lots of celery, onion, and carrots.
.


.



Copyright 2012
Sue-On Hillman
Bill and Sue-On Hillman Eclectic Studio