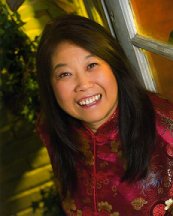 SUE-ON'S KITCHEN
March II: 2012
www.hillmanweb.com/soos/food31.html
Also featured in my Facebook Album


.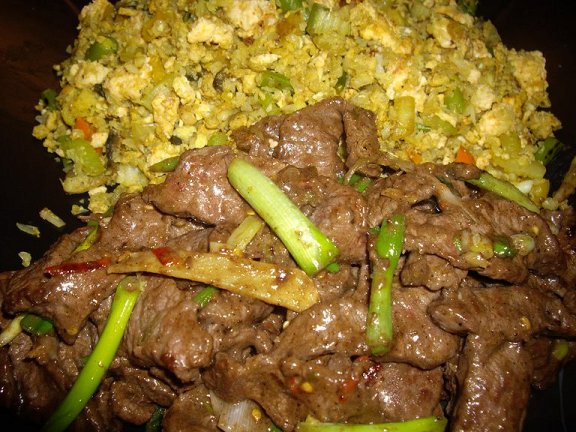 Cumin Beef - Fushia Dunlop's Revolutionary Cookbook:
Slices of flatiron steak (any steak), marinated with salt, oil, and cornstarch.
I did not use Ms Dunlop's velveting in oil method - not necessary.
The beef was stir-fried until medium done and removed from the wok.
Clean out the wok, heat to med. high, add tsp of oil and fry aromatics
(green onion, ginger, minced garlic, chile peppers, and 2 tsp. ground cumin)
until fragrant. Return the beef to the aromatics and mix thoroughly.
Mock fried rice (made with grated cauliflower)
with diced vegetables and curry rounded out the meal.



..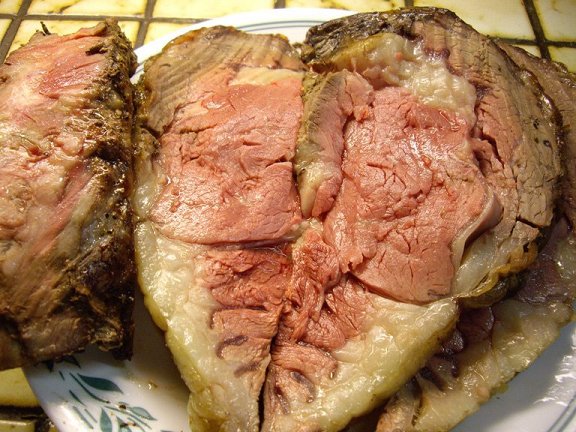 Got a one-rib prime and roasted it @250 F for 2 hours.
Seasoned only with Montreal steak spice.
Pulled at 140F and rested until vegetables were done.
Perfect! Tender, juicy...Who needs gravy?!
.


.


Call it what you want:
Fish Fragrant Eggplant OR Sechuan Ma Po Tofu!
I wanted both, so...a happy merger :-)



..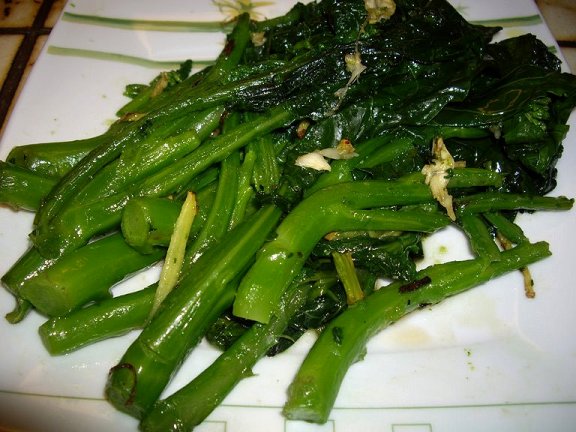 Gai lan (Chinese broccoli stir-fried with ginger and garlic.
.


.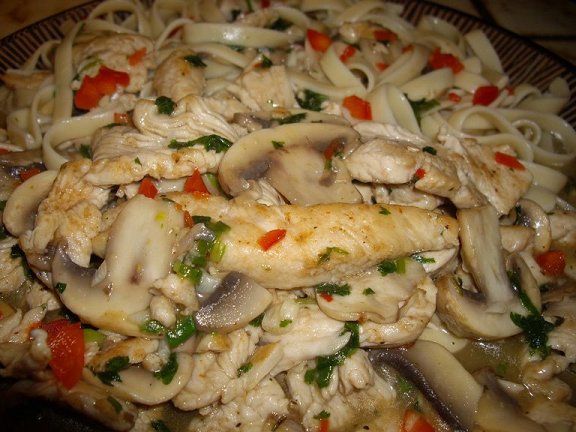 Chicken Diane:
I used turkey breast fillets, mushrooms, garlic, green onion, parsley, and Cajun spices.
All browned in oilive oil (recipe called for 6 oz. of better!)
with 1 cup chicken added. Served with fettucini and shirataki noodles for me.
It needed more punch, so I sprinkled on crushed chili peppers.



..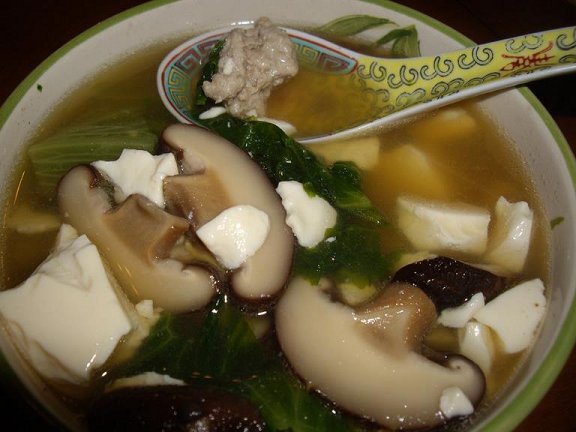 What to do with leftover green leaf lettuce?
Chop it up, slice some re-hydrated shitaki mushrooms and
throw it into some boiling salt-free/fat-free chicken stock.
At the last, add some seasoned ground pork or turkey "meatballs" and soft tofu.
Delicious soup!
.


.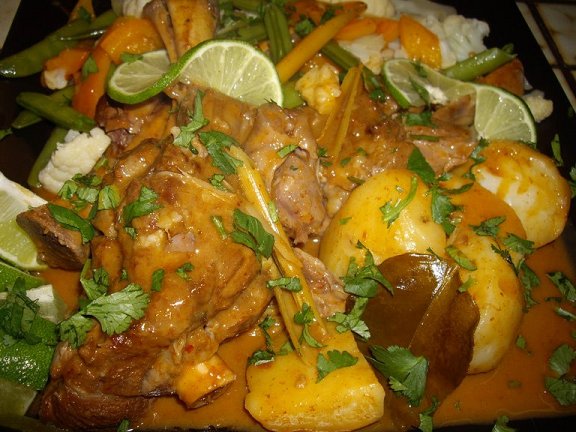 Lamb shanks braised for 2.5 hours
in coconut milk, lemongrass, ginger, kaffir lime leaves, and Thai curry paste.
Potato chunks mashed in the sauce is the BEST! (other than rice;-)
Stir-fried cauliflower, sweet bell peppers, and sugar snaps
rounded out the vegetable requirement.



..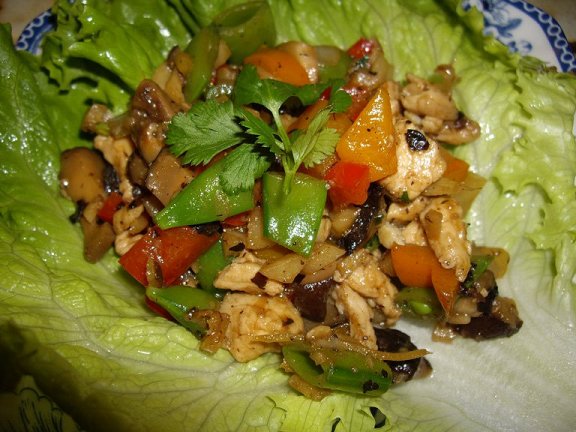 Lunch tomorrow!
Diced turkey fillet, sugar snaps, bell peppers, shitaki mushrooms,
waterchestnut, bamboo shoots, ginger, fermented soy beans,
Tamari soy sauce on a green leaf lettuce.
.


.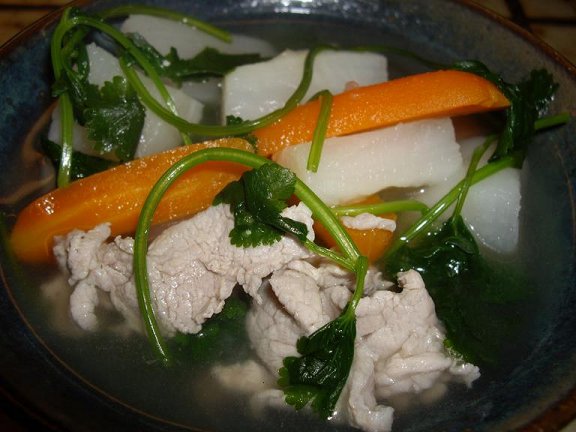 Daikon - also known as Chinese radish / turnip.
This is one of my favourite vegetables - shredded and added to Chinese dumpling soup,
or made into Lo Bak Goh.
It's sweet and crunchy, so I made a simple soup with it tonight.
Added carrots and pork tenderloin.
Threw in a handful of cilantro just long enough to wilt.



..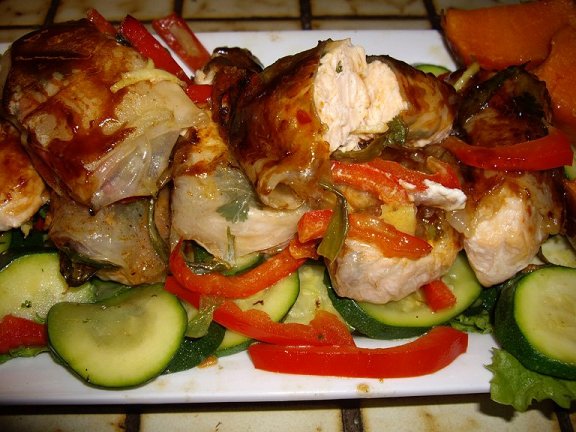 Salmon fillet on green onion, ginger, red bell peppers and cilantro wrapped in rice paper.
The bundles were pan-fried until the wrappers were crispy,
then brushed with hoisin sauce and finished off in a 400F oven (5 minutes).
Not a successful attempt on browning the rice paper,
which turned chewy rather than crispy, but the rest was good.
Recipe from the latest issue of Canadian Living.
.


.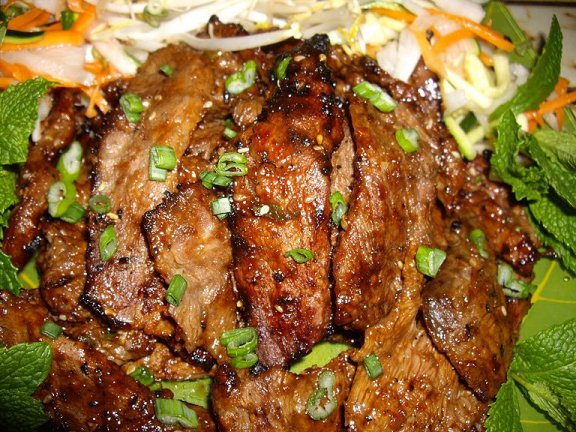 Korean Bul Go Ki for supper! Pickled vegetables, steamed rice,
and greenleaf lettuce and fresh mint leave for wraps.



..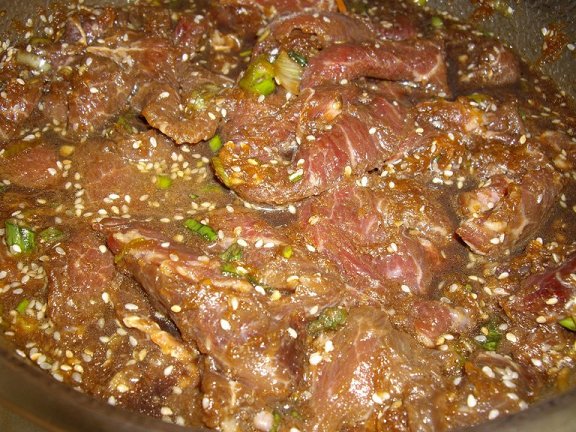 Slices of flat iron steak marinated in grated Asian pear, soy sauce, sesame oil,
mirin, garlic, ginger, green onions, sesame seeds.
Grill on the BBQ. Made a pickle of daikon, carrots, zuchinni, beansprouts.
.


.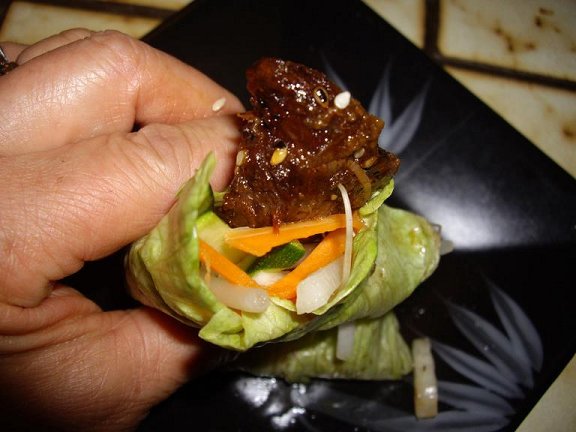 Bite of Bul Go Ki in lettuce wrap with pickled vegetables and fresh mint.



..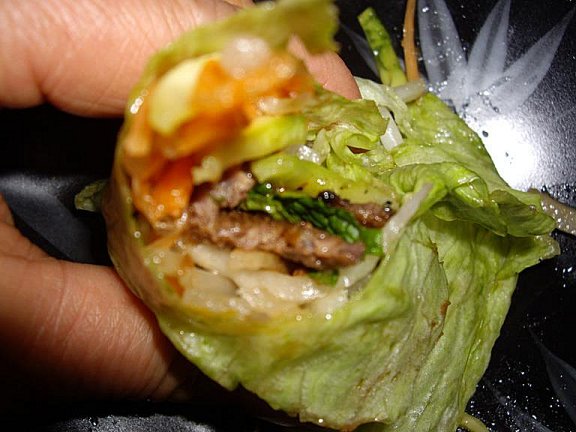 Delicious bite!
.


.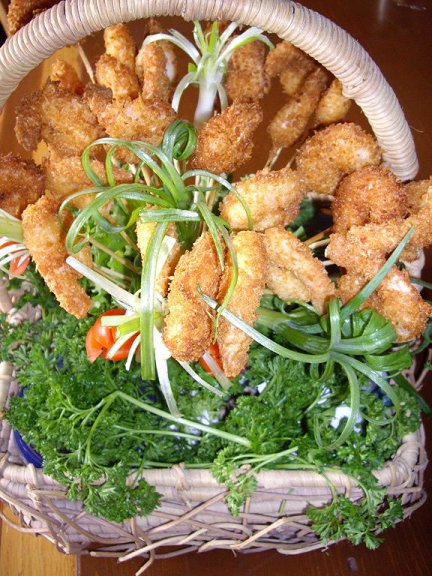 Coconut shrimp bouquet for Wilson (Lisa Burch) and her lovely family!



..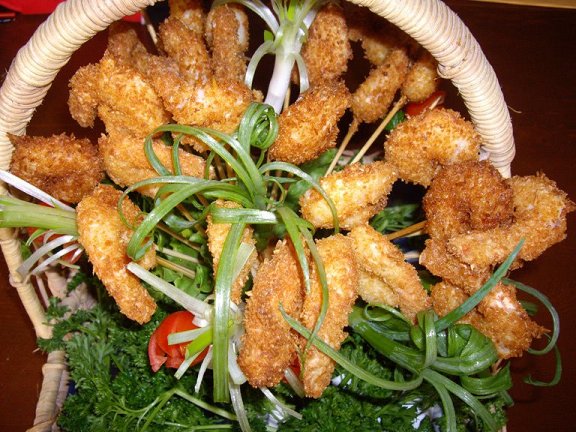 Coconut shrimp bouquet:
shrimp coated with panko and shredded coconut.
Decorated with green onion and grape tomato "flowers" and greenery.
Eaten with plum sauce.
.


.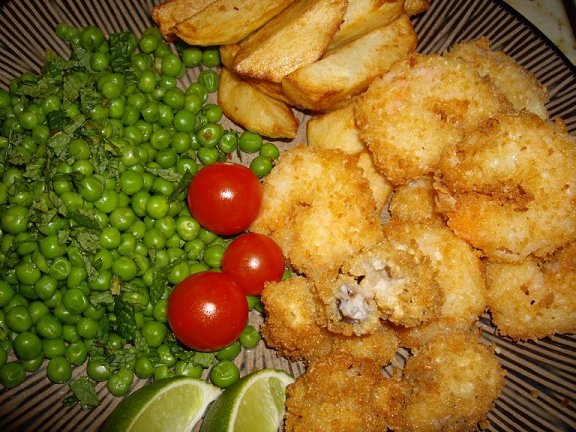 Coconut shrimp, panko coated baby octopus, home fries, peas with fresh mint.



..



Copyright 2012
Sue-On Hillman
Bill and Sue-On Hillman Eclectic Studio