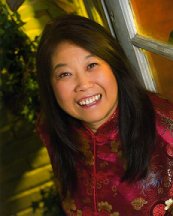 SUE-ON'S KITCHEN
April II: 2012
www.hillmanweb.com/soos/food34.html
Also featured in my Facebook Album


.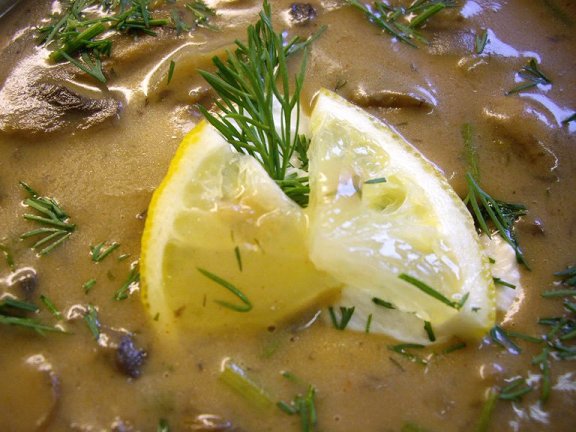 Hungarian Mushroom soup per Moosewood:
Topped with a dollop of Greek fat-free yogurt, lemon slices for squeezing,
and loads of fresh dill...
..


..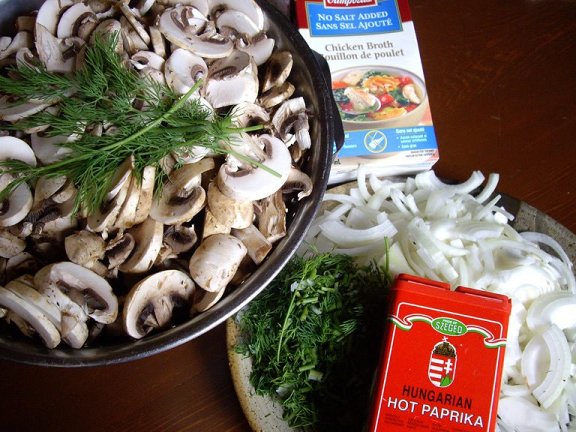 Mise en place for the soup
.


.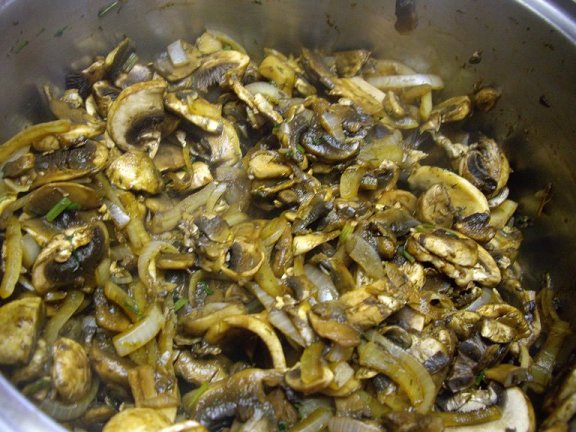 Musrooms and onions all snug
simmering in chicken stock, hot papricka, tamari soy, dried dill



..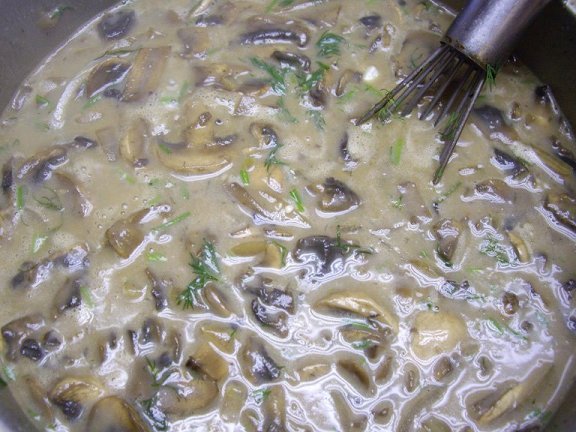 Mushroom onion mixture added to
rue made with butter, flour, milk, and chicken stock.
Fresh chopped dill stalks and fronds added just before devouring...
.


.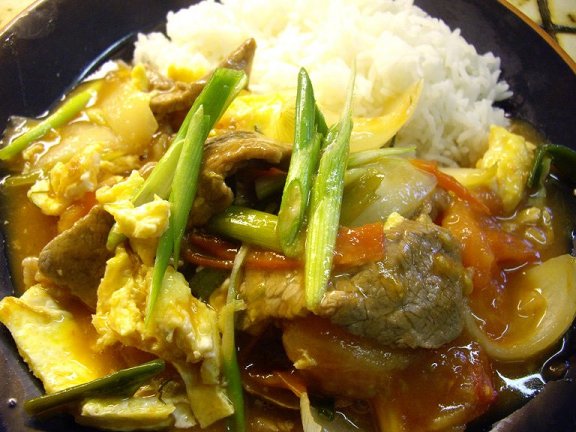 Cantonese Beef and Tomato
with egg and Jasmine rice.
A family favourite comfort food.



..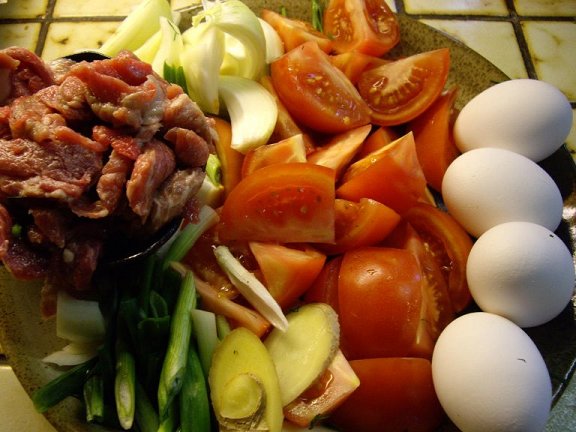 Mise en place for Cantonese style Beef and Tomato Stir-fry:
tomato wedges, onion wedges, green onion, ginger slices, egg,
beef marinating (velvetizing?) in salt, MSG, veg. oil ,and cornstarch.
Not pictured: 1/2 cup vinegar, sugar, salt, ketsup sauce base.



..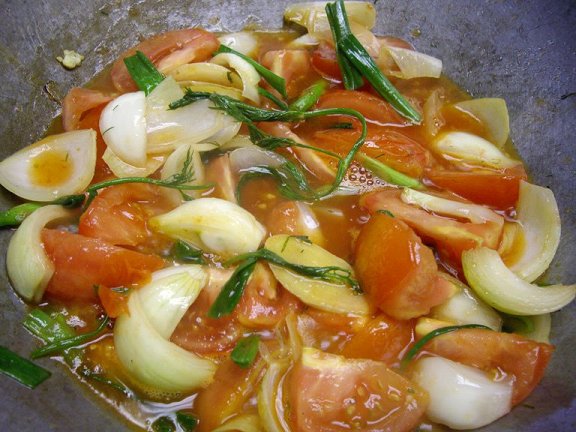 All vegetables stir-fried in vegetable oil, salt,
until tomatoes give up their juices and onions are gently soft :-)
Stir in the sauce mixture and mix well.
Bring to a gentle boil and set aside.
.


.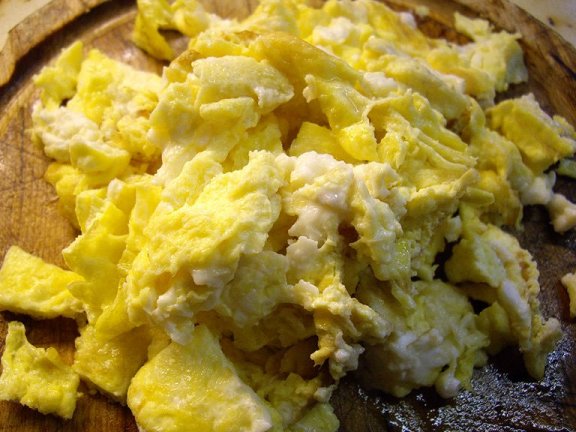 Eggs were beaten with salt then fried fluffy in the wok, set aside then diced.



..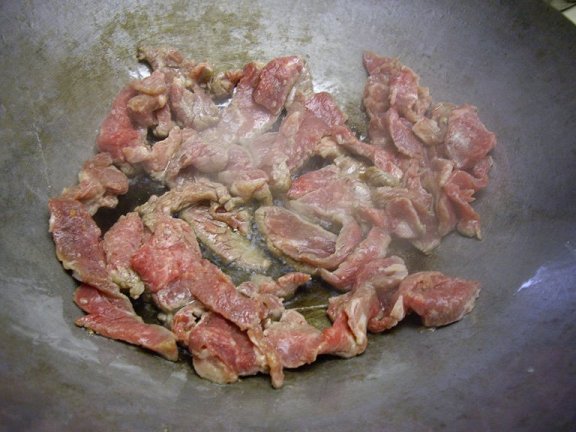 Beef tri-tip sliced thinly, hand-massaged with salt, MSG (optional)
before oil is added followed by 1 tbsp. cornstarch.
Once the cleaned wok is hot, add vegetable oil followed by beef.
Let the meat "set" in the heat, THEN stir or flip over.



..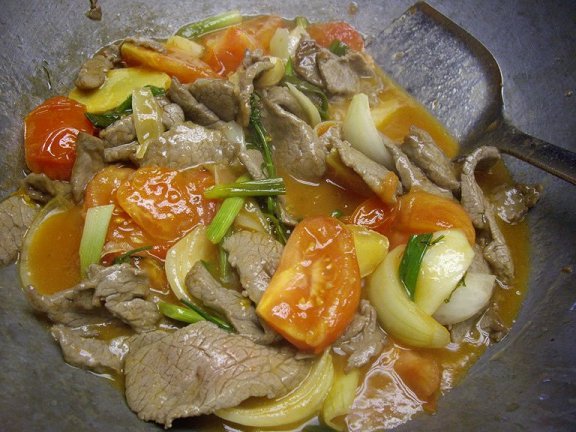 When the beef is half cooked, add the cooked vegetables and mix well.
The cornstarch in the beef will thicken the juices from the vegetables,
creating a smooth sauce that is perfect over rice!
.


.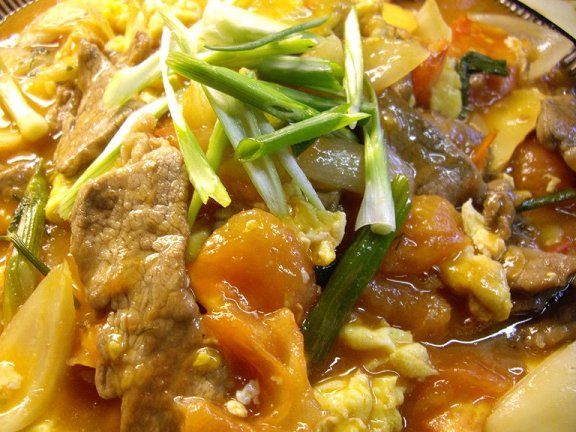 Taste and adjust if needed for balance of tart and sweet.



.


Fixings for pho: bean sprouts, BBQ duck skin, basil ( no Thai, unfortunately),
mint, lime wedges and shirracha on the side.



.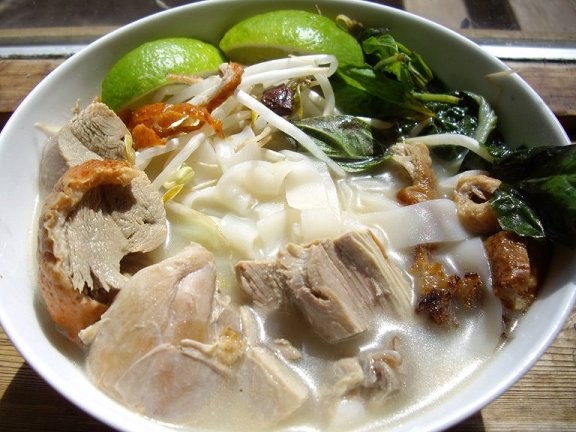 BBQ duck pho:
Store-bought Chinese BBQ duck, rice noodles, duck broth, star anise, choy sum.
Hit the spot for lunch!..
..
..


Copyright 2012
Sue-On Hillman
Bill and Sue-On Hillman Eclectic Studio