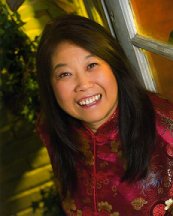 SUE-ON'S KITCHEN
June: 2012
www.hillmanweb.com/soos/food36.html
Also featured in my Facebook Album


.


Leg of lamb marinating in raspberry wine vinegar, dry Marsala wine,
crushed red, white, green, black peppercorns, garlic, fresh mint, and fresh rosemary.
Marinating in the fridge for 8 hours.



..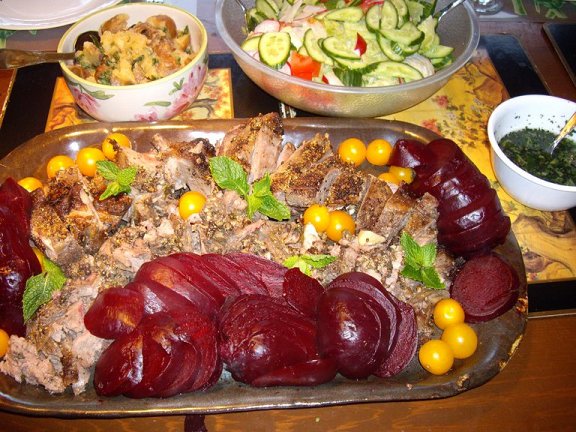 Leg of lamb, carved.
Roasted beets, smashed taters with fresh mint, salad, and fresh mint sayce.
Who could ask for anything more!?


.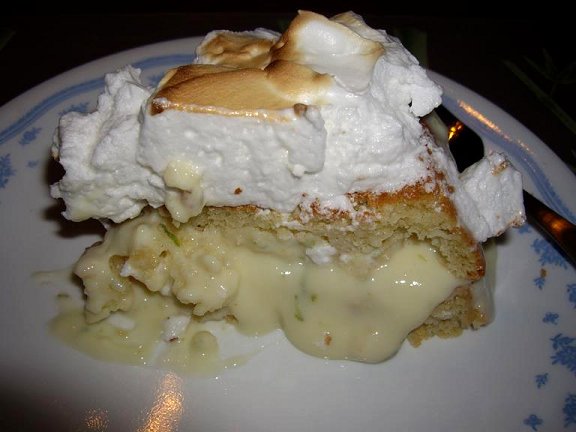 China made a Key Lime Cake with Key Lime cream filling for my birthday.
Oh MY! Sweet yet tart. Loved it.
I wouldn't let her put candles on it.
Might have started a fire!


.

Another birthday supper: stuffed scallops on the shell.
Great with a squeeze of key lime


.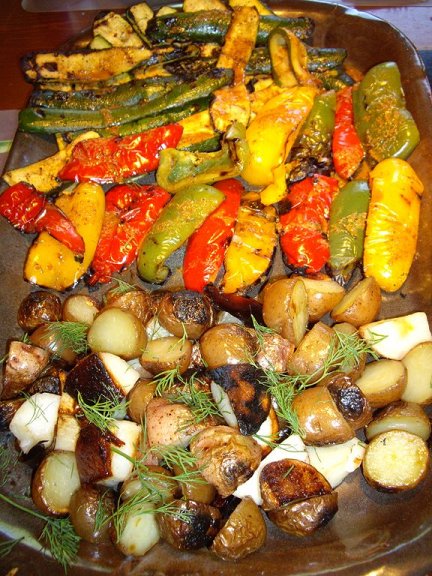 Ryan's grilled peppers and zucchini strips with a "secret pepper mix" and lime juice.
His Mom had brought him quite the collection of peppers from the states and he experimented on us.
He also threw in some hot pepper chunks in the potato - a fruit flavoured pepper.


.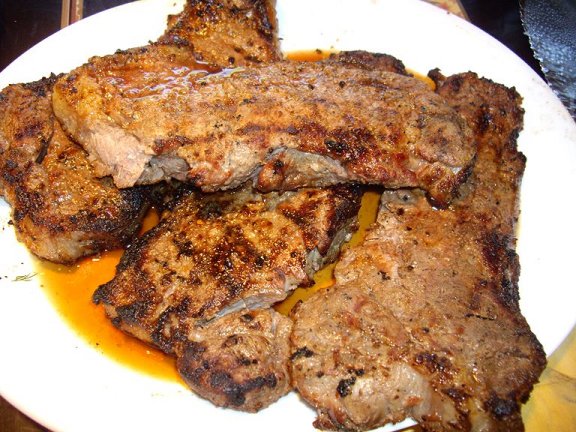 Strip loin steaks, again with a different pepper rub.
Lovely flavour!


.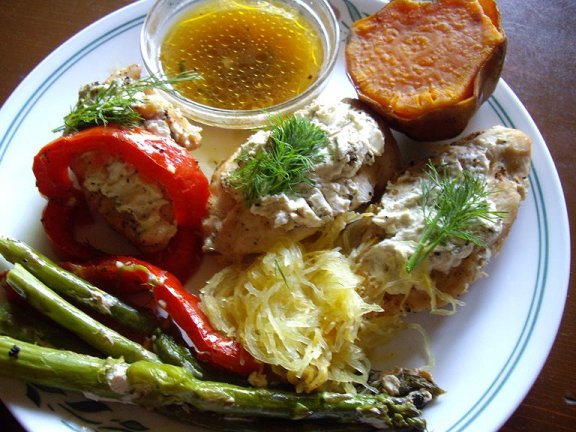 Chicken breasts rubbed with "Slap Ya Mama" seasoning,
BBQed in foil along with asparagus, zucchini, and sweet peppers.
Peppercorn goat cheese was slapped on with the foil opened.
The juice was from the foil packets - great flavours for dipping.
A chunk of sweet potato and spaghetti squash,
also in foil on the BBQ completed a healthy meal;-)


.

Squid - calamari - think small octopus.
These are the tentacles. No...NOT TESTICLES as a colleague of Bill Hillman's once called them.
She was the minister's straight-laced wife who was teaching with Bill at the high school. LOL!
You can just imagine how difficult it was to keep a straight face and let that one slip by ;-)
The tentacles are my favourite part!


.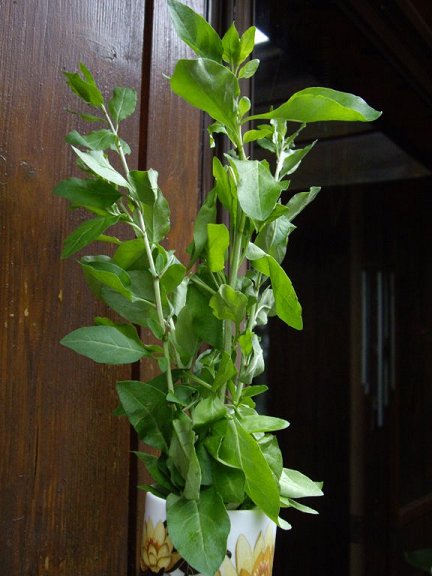 This may only be familiar with Toisanese Chinese - southern Guongdong province - gow gai plant.
This is a relative of the wolf berry plant - gow gai jee.
This particular one, the leaves are used for soup.
I consider it as a spring tonic as it always appears in spring,
before any other Chinese vegetables are available from the prairie gardens.
Once the leaves are stripped off, the stalks can be stuck into the garden,
and it will start a new plant next spring.
I don't grow it as the "aunties" in the city provide me with armfuls!
That leaves more space for my flowers ;-)


.
.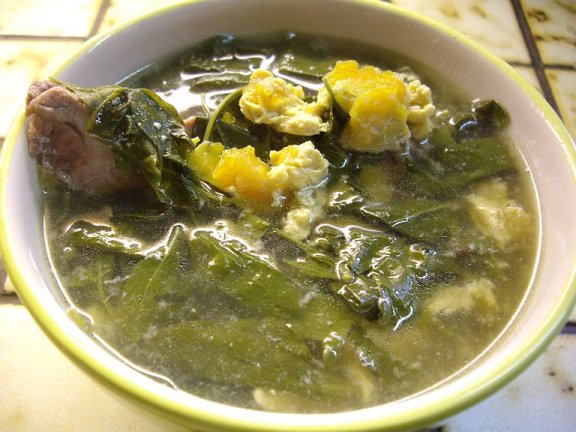 Gow gai dan fa tong: gow gai leaves, pork riblets stock, and a salted egg swirled in just before serving.
This is my childhood favourite whenever I stayed with my maternal grandparents in Hong Kong.


.
.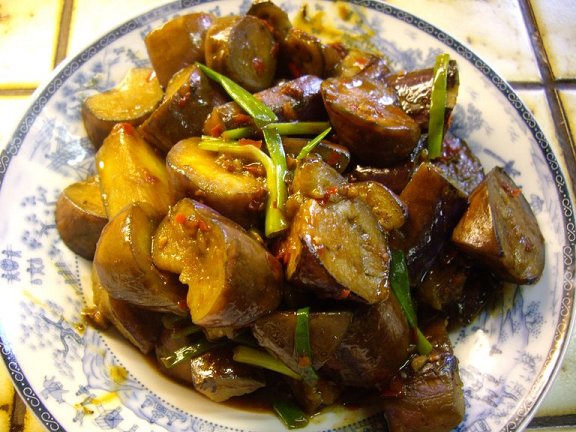 We wanted Chinese eggplant today, so it's eggplant stir-fried with chili bean paste.
Soft, chewy, spicy.
Mmmm-mmmm good!


.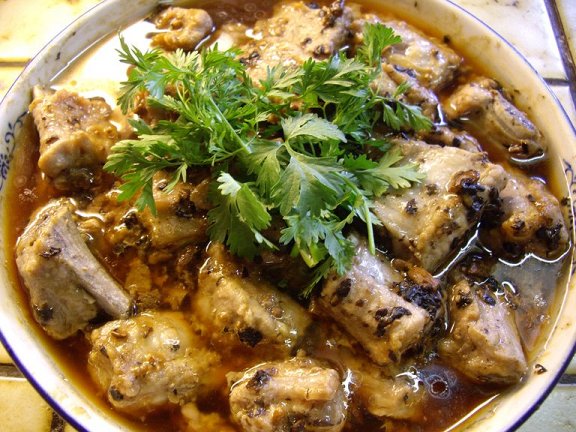 Steamed spareribs with fermented black beans and garlic.
The sauce is delicious on steamed rice!
Hard to stop eating this stuff....


.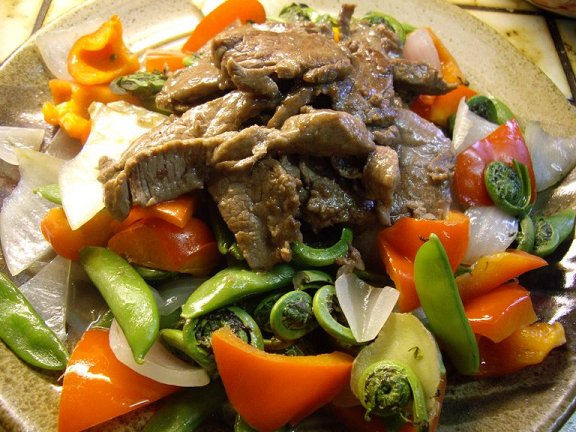 Stir-fried beef, fiddleheads, red pepper, snow peas and onion.
Colourful and yummy!


.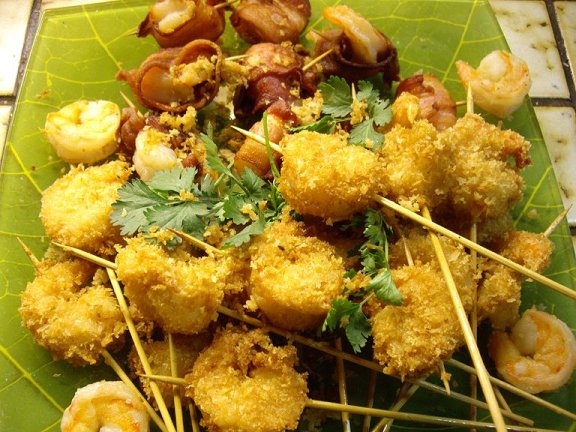 So, grandson Soulin came over for guitar lesson with Grandpa and supper.
He had expressed a love for coconut shrimp and bacon wrapped shrimp.
Made the mistake of asking "Which do you want?" BOTH ;-)
So both it was: coconut shrimp and bacon wrapped, eaten with asparagus and jambalaya.


.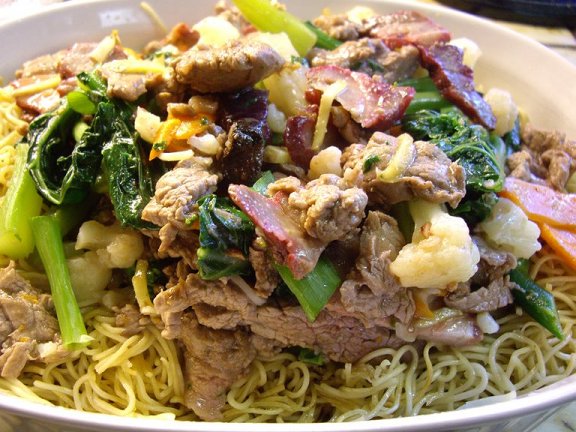 Made another of Grandson Soulin's favourites - Cantonese Chow Mien.
Unfortunately, he was home this weekend... More for Ja and Angela ;-)
Egg noodles, Chinese broccoli (gai lan), cauliflower, carrot, ginger, green onion, beef,
and BBQ pork (char siu)


.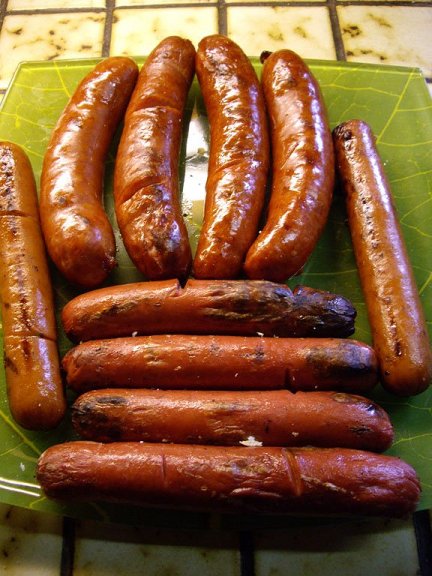 After much talk about how delicious the hot dogs were at our student's weiner roast,
Bill really wanted some...so...
Bavarian smokies, beef wieners and jalapeno / cheddar cheese wieners!
Tried some for lunch and now, will take some to the farm...


.
.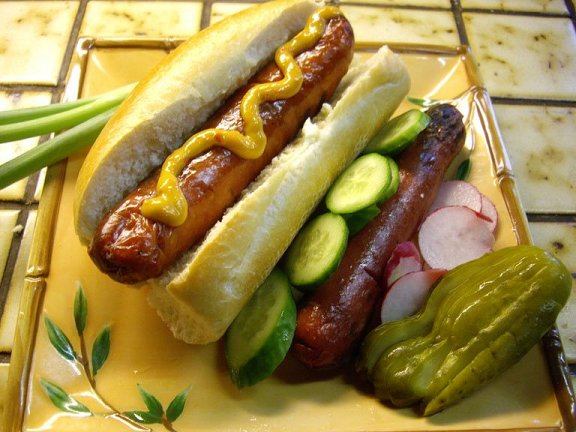 Bill's smokie in panini bun - topped with Sweet Heat mustard.
Sides were mini cukes, radish, pickle, and a beef wiener. LOL!


.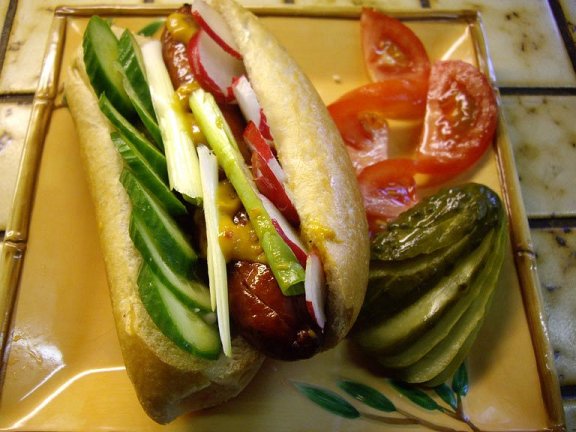 Sue-On had a smokie in panini bun, topped with Sweet Heat mustard, cukes,
radishes, green onion, side of tomato (wish it was from plant!), and pickle.
Good lunch!


.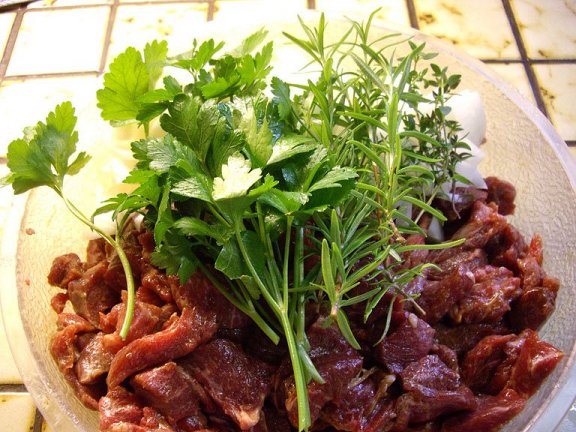 Father's Day Steak Pie fixings:
Flat-iron steak marinating in salt, fresh ground pepper, cornstarch and canola oil.
AND...first snips of Italian parsley, rosemary, and thyme from my palette FOR my palate!
This cut of meat, flat-iron steak, is very flavourful but needs marinating or braising to be tender.
It comes from the shoulder. Used to be so cheap @ $2.50 a lb. Now that it's popular, price has gone up.
I use it for stir-fries, curries, and usually, I just marinate in oil and seasonings


.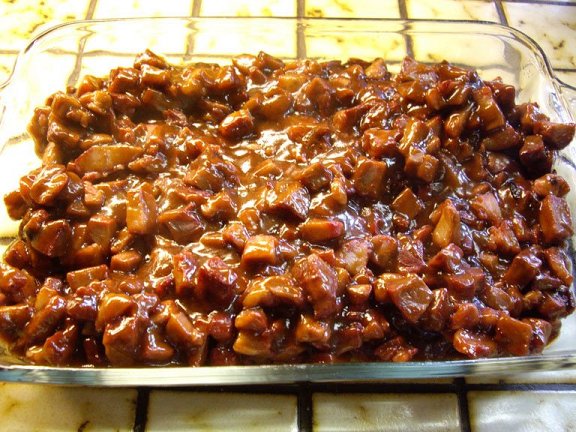 Char siu bao (BBQ pork buns) filling prepped and cooling.
NEVER leave a spoon in the dish when other family members are around;
otherwise, there would be no filling left for buns - guaranteed!



.


.



.