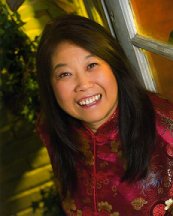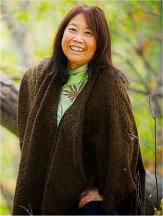 SUE-ON'S KITCHEN
July I: 2012
www.hillmanweb.com/soos/food38.html
Also featured in my Facebook Album


.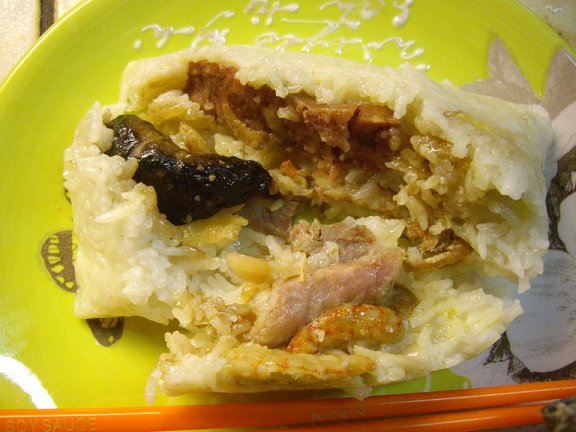 AS Bill's been struggling with a kidney stone, he hasn't had much of an appetite (never thought I'd see this!).
Then I also had the joong marathon. Made another 51 packages this afternoon (July 9th).
They are even better than the first 100! Think I finally got the knack;-)
These were good enough to entice Bill to have one.
Funny...as I was wrapping, I realized I was doing everything as my Mom did,
even to the cup of hot water to sip on!
I AM my mother's daughter:-)))


.
.
.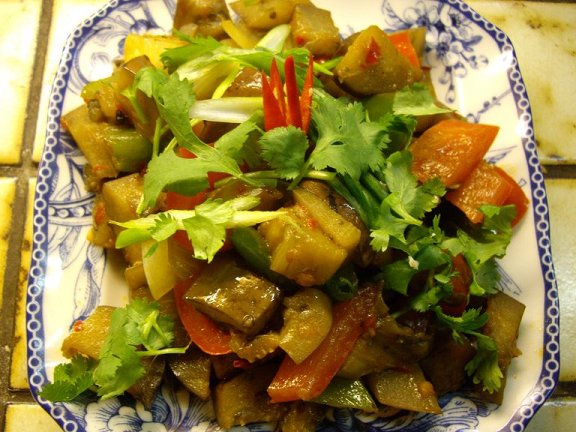 Eggplant, sweet bell peppers, onion stir-fried with "toban sauce" - chili bean paste.
I blanched the cubed eggplant instead of frying in loads of oil.
This was fried in a tablespoon of veg oil - considerably lower fat content.
Nice flavour and a bit of kick from the sauce.


.
.
.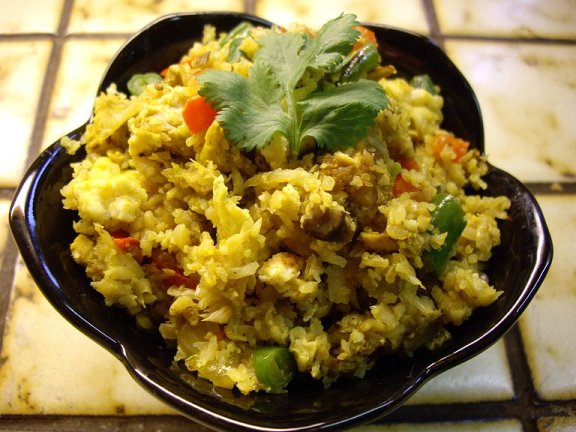 Mock curry chicken fried rice: grated and microwaved cauliflower,
stir-fried with diced steamed green beans, red pepper, onion, egg,
leftover cooked chicken breast in total of 2 tbsp veg oil.
Caulflower was "fried after the microwave by itself.
Other veg cooked together with curry powder then combined with cauliflower.
Cooking separately achieved a bit of that "wok hai" - wok /slightly charred aroma.
Great with the chili eggplant and peppers.



..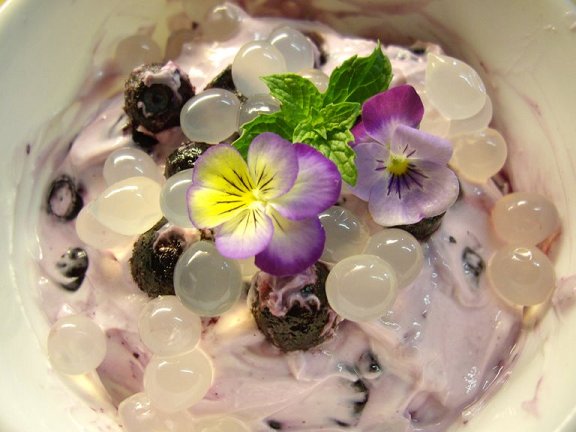 The soothing breakfast after spices for supper last night:
0% fat Oikos yogurt, frozen blueberries, BOBAS! and edibles from the flower garden :-)


.
.
.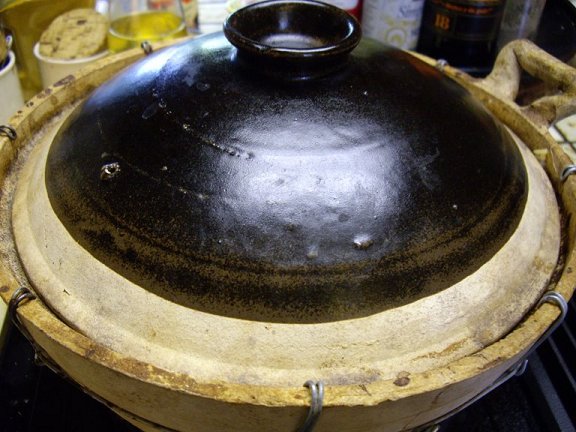 My old sandpot - perfect for slow cooked comfort food



..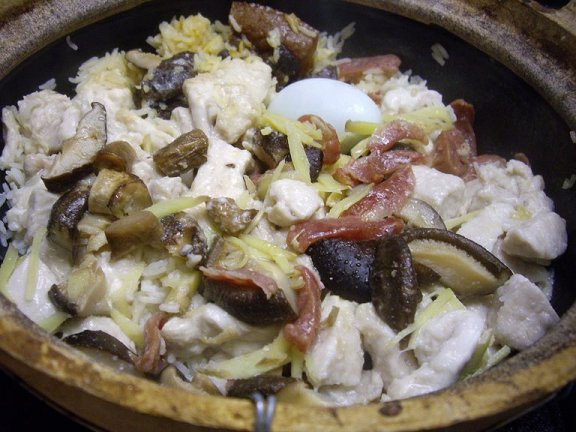 After 8 days of hospital food - it was time for Chinese comfort food for Bill...and me!
Jasmine rice infused with the oils and flavours from wind-cured,
wine and spices infused pork belly, Chinese sausage, salted duck egg, silkened chicken breast,
Chinese mushrooms, and lots of ginger.
The "burnt rice" at the bottom of the pot...OMG - the best part!


.
.
.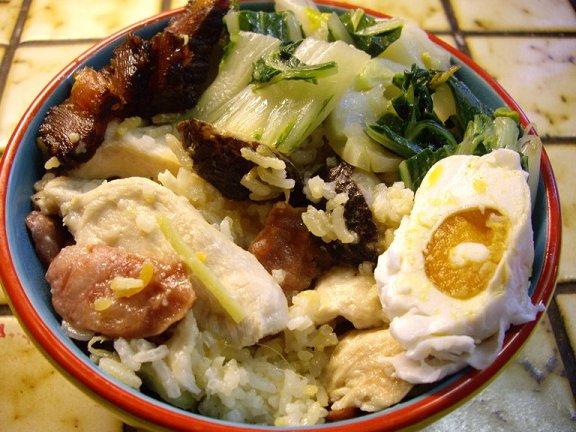 The perfect bowl of sandpot rice with bok choy!



..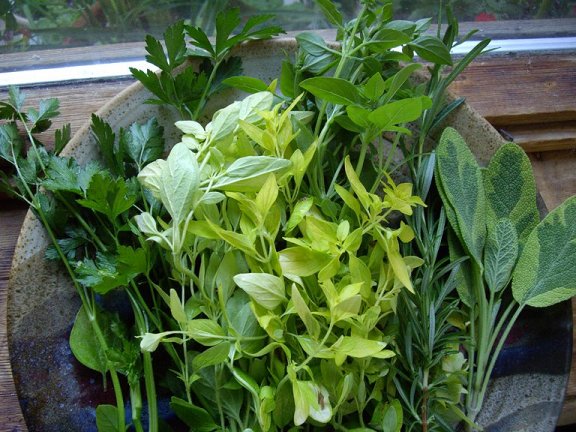 Mix of herbs from my "palette":
Italian parsley, golden marjoram, small leaf basil, rosemary, sage,
but the fresh thyme is still too small...


.
.
.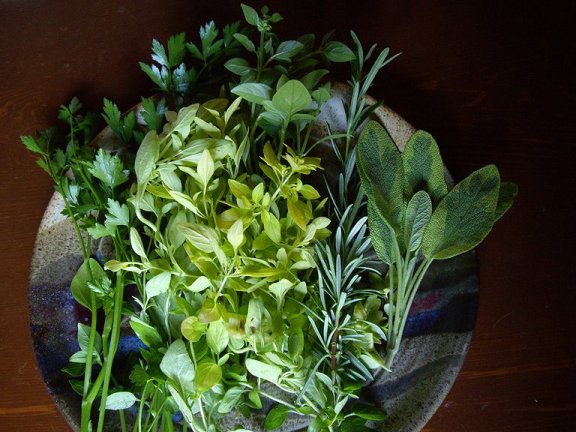 Beautiful array of fresh herbs on one of Kathy McDonald platters.



..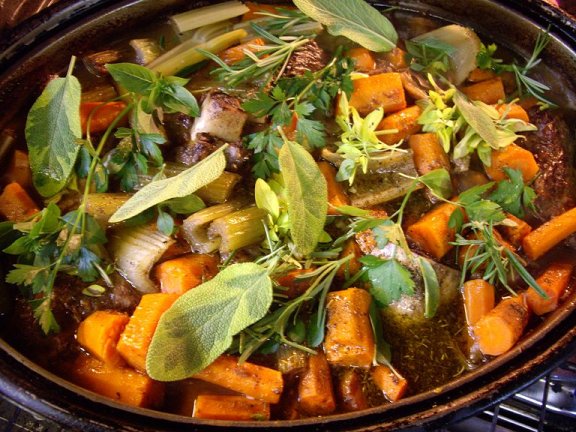 Adding the fresh herbs 30 minutes before stew is done...


.
.
.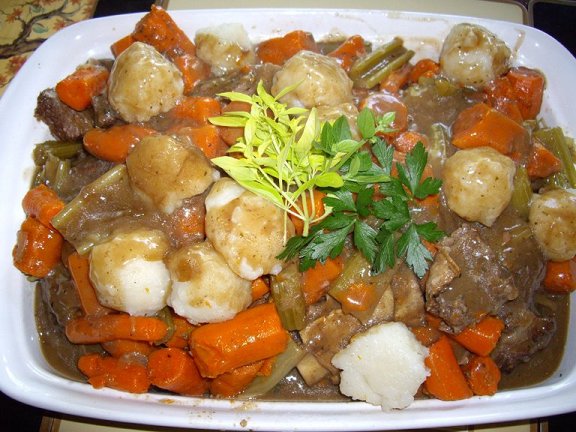 Beef short rib stew with potato dumplings.



..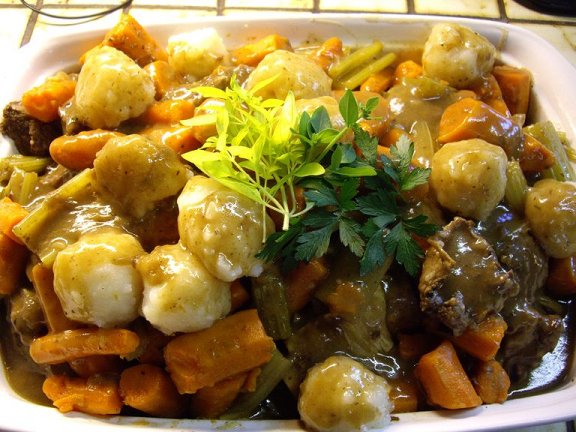 Beef short rib stew - worthy of a second shot!


.
.
.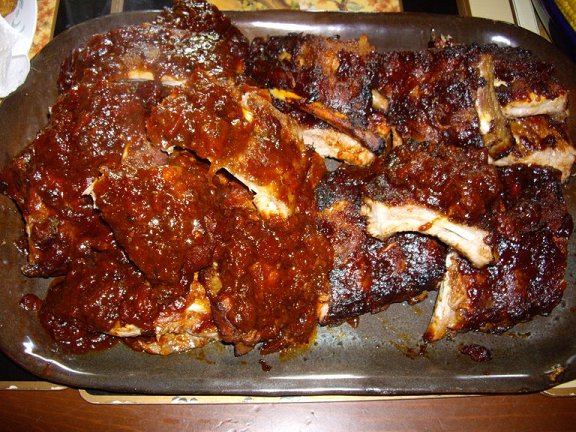 Ryan's ribs two ways:
2 racks with Mexican flavours and 2 racks more savory with fresh herbs from my garden...
eaten with fresh corn on the cob and twice-fried baby taters :-)))
Needed wet face clothes at hand!



.....
..


Copyright 2012
Sue-On Hillman
Bill and Sue-On Hillman Eclectic Studio