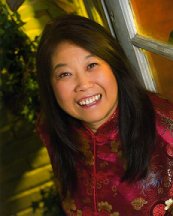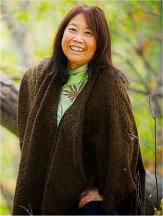 SUE-ON'S KITCHEN
September : 2012
www.hillmanweb.com/soos/food41.html
Also featured in my Facebook Album


.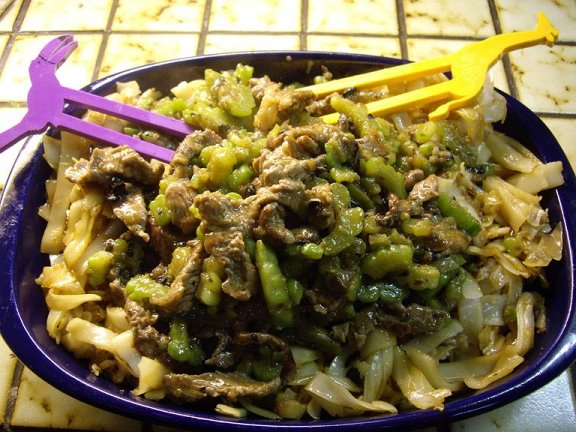 Beef, bitter melon, rice noodles. One of my favourite foods.
Bitter melon, balsam pear, or karela in Hindu is something you love or hate.
It's slightly bitter but leaves a cooling after-taste in your mouth.
It is said to balance yin / yang. My system is out of wack...too "hot",
so am eating food s like watermelon and bitter melon to "cool" me down.
However, Bill and I added chili sauce, which is a "hot" food, so still wacky ;-)



..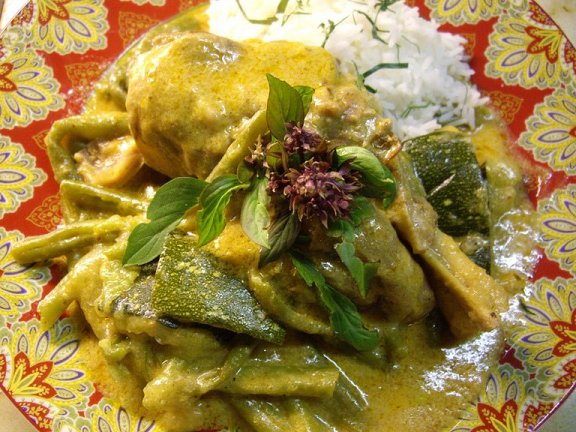 Lamb shanks braised in Thai red curry paste, coconut milk, kaffir lime leaves,
lemongrass, cumin, corriander, with green beans, topped with Thai basil.
Served with Jasmine rice - a dish worth coming home to!



..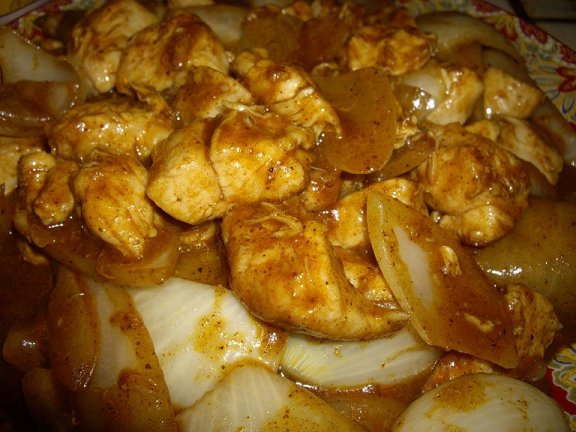 Chicken Curry Madras



..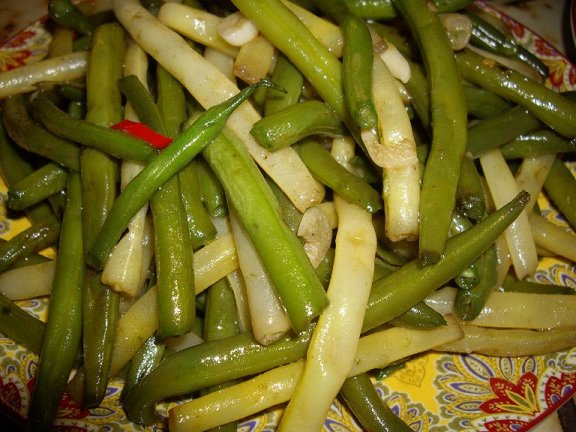 Green and wax beans - with a little pepper from my garden - seasoned with sesame oil.



..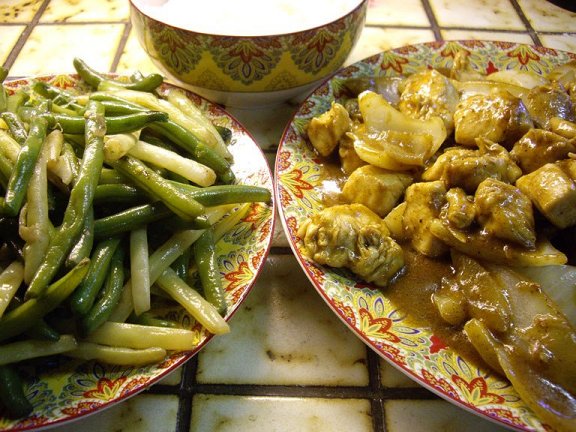 The supper trio - really just wanted to show off the matching bowl with jasmine rice.
Should have been basmati... but waited too late to start supper.



..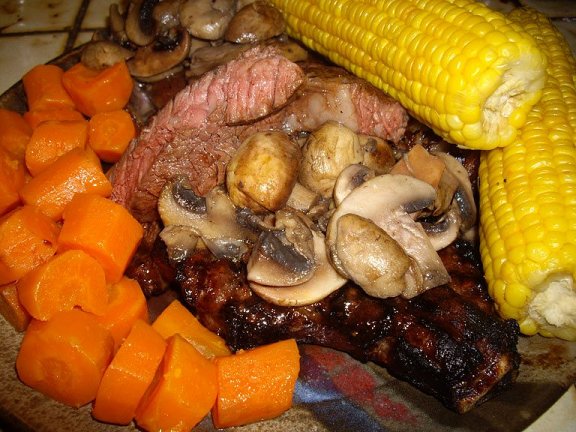 Rib eye steak dinner for two.
The corn-on-the-cob were the last 2/12 that I bought Tues.
I was surprised that they were still juicy and sweet!



..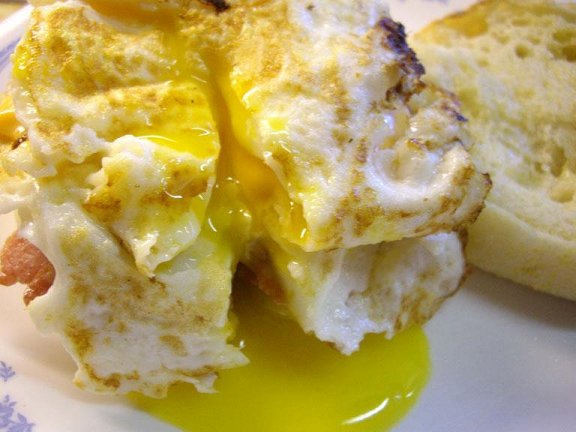 Ooozy gooey Egg McMuffin with bacon.
Bill had cheese with his. We both ate it with spicy ketsup!



..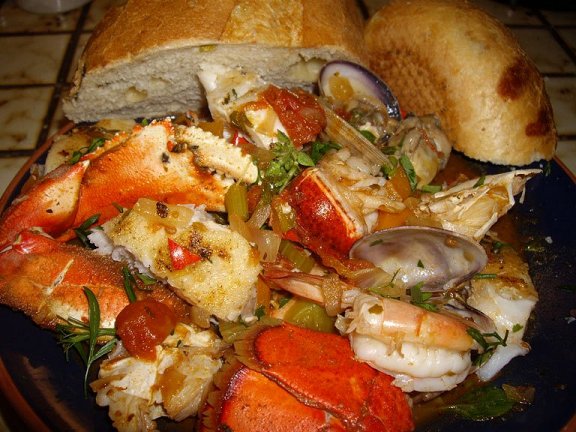 Didn't get to San Francisco this trip, so had to make cioppino at home:
dungeness crab, lobster, shrimp, clams, halibut, red wine,
fresh thyme, basil, Italian parsley from my pallet garden.
There was lots of serious broth mopped up with crusty jalepeno bread....zzzzzzzzzzzzzzzzzz



..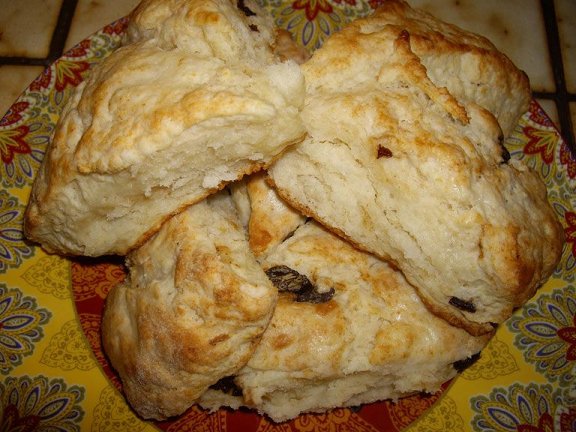 Oh Yeah! Buttermilk raisin scones - fresh out of the oven...
Kitchen is warm, and so is my tummy ;-)
NEVER bake when upset...I'm having trouble with my printer :-(
So, instead of 2/3 cup buttermilk, I used a full cup!
Am expecting blueberry scones to be dripping onto the oven elements...



..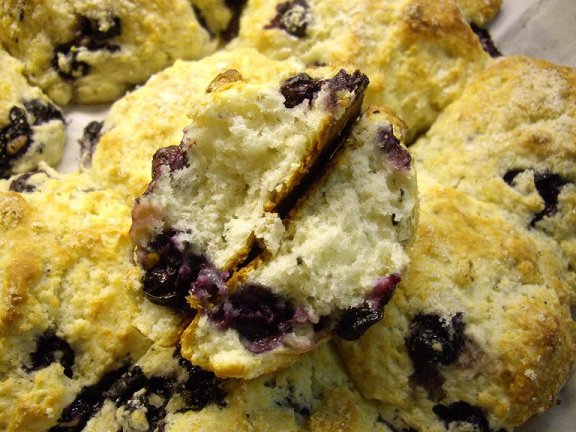 OK...not as bad as I feared...
Think I'll keep this recipe and call it Blueberry Screw-ups!
It's more like a alien cup cake, but tasted yummy:-)



..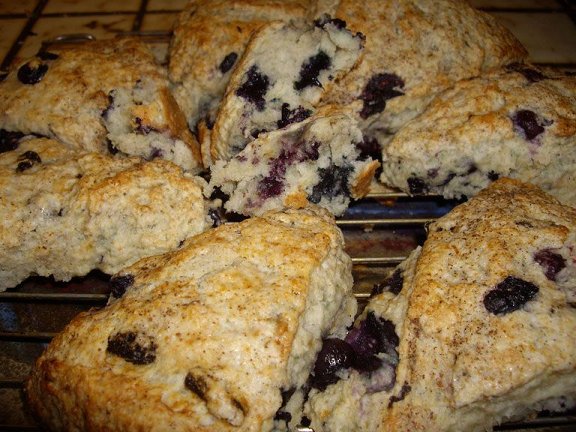 And THIS is my final answer ;-)
A little denser, but still light compared to the raisin scones.
I added grated lemon zest to the batter and sprinkled cardamon on top...
Verdict? Good!



..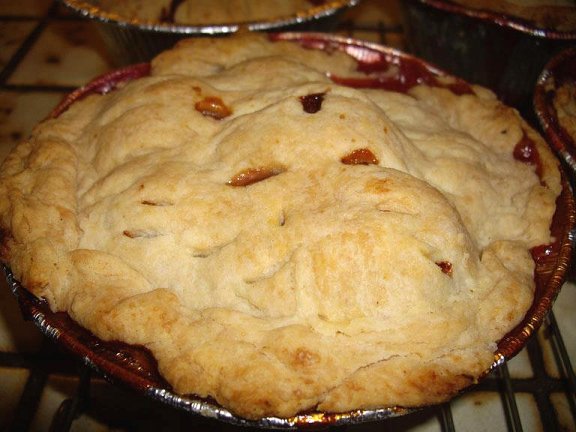 Made four 4" prune plum pies ... portion control ;-)



..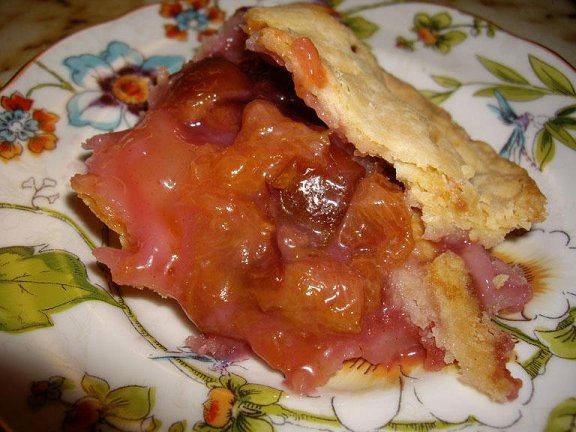 Slice of warm prune plum pie!



..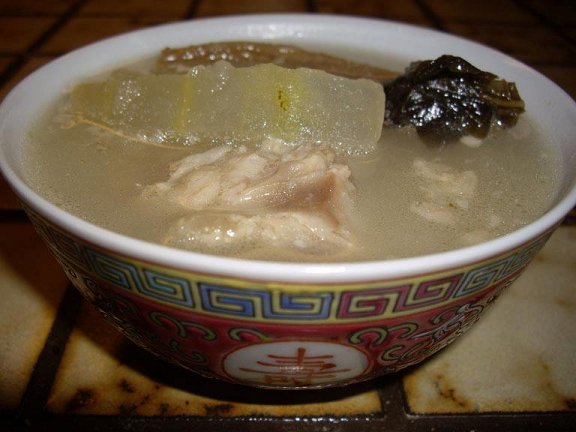 Winter melon soup (dong gua tong) with pork neck bones and preserved turnip.



..


Steamed pork ribs with soy bean paste and plums in brine (meen see pi gwut)



..


Fresh water spinach (ong sum choi)...



..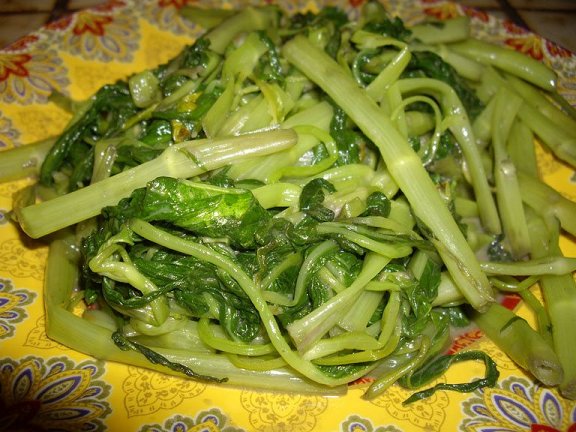 Cooked ong sum choi (aka empty heart veg) -
like regular spinach, cooks down to very little!



..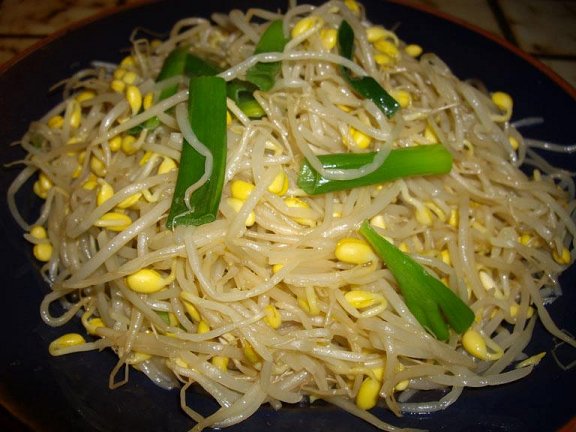 Soy bean sprouts:
Bought these at the newest Chinese grocery store across from Global Market.
I prefer these to the usual bean sprouts, which are from mung beans.
These have a harder "head" - nuttier, and more crunch.
My Mom used to cook these first in broth,
then strain out the sprouts to stir-fry with garlic, ginger, and green onion -
2 dishes from one vegetable!
Meat can be added to this, but I enjoyed it just by itself.



..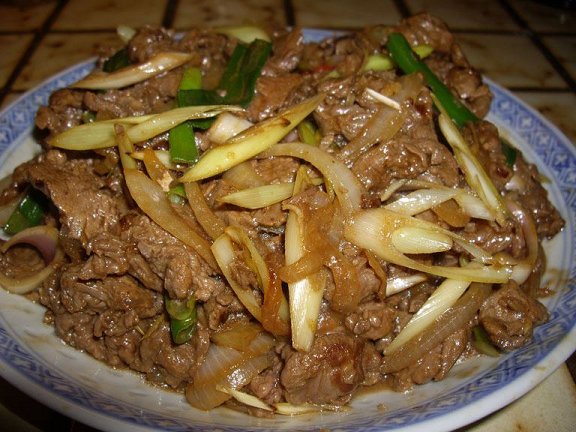 Lemongrass chili pepper beef stir-fry -
a welcomed change up from just beef stir-fry.
The meat was thinly sliced, then marinated with a mixture of cane sugar,
sweet soy sauce, fish sauce, salt, and cornstarch.
Sliced lemongrass, onion, garlic, and chili pepper were sauteed until fragrant,
then beef was added.
It was sweet, salty, spicy, lemongrassy.
Great with Jasmine rice.



..
..


Copyright 2012
Sue-On Hillman
Bill and Sue-On Hillman Eclectic Studio