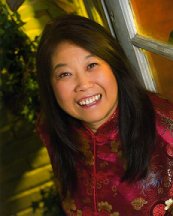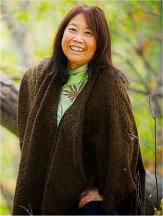 SUE-ON'S KITCHEN
October : 2012
www.hillmanweb.com/soos/food43.html
Also featured in my Facebook Album


.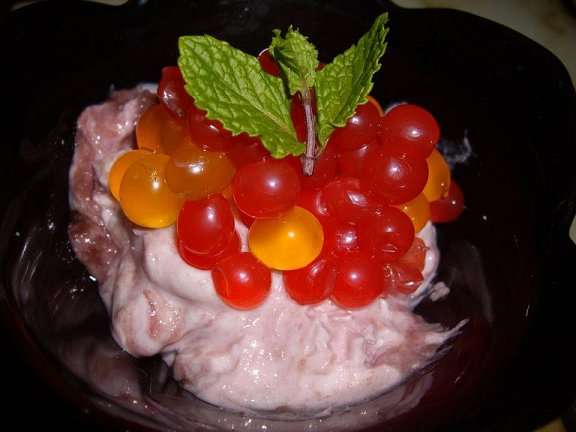 Oikos Raspberry Pomegranate yogurt with passion fruit and strawberry bobas -
SO pretty and yummy too :-)



..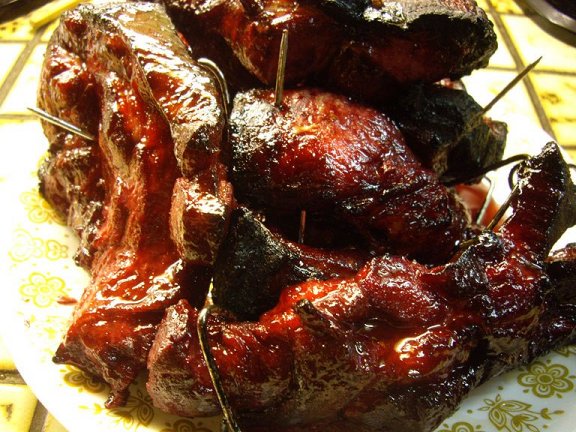 The house needed warming as it's a bit "cold" and windy today.
So...cranked the oven up to 400F, hanged up chunks of marinate pork butt,
and we have char siu!
Now...what to make...what to make...



..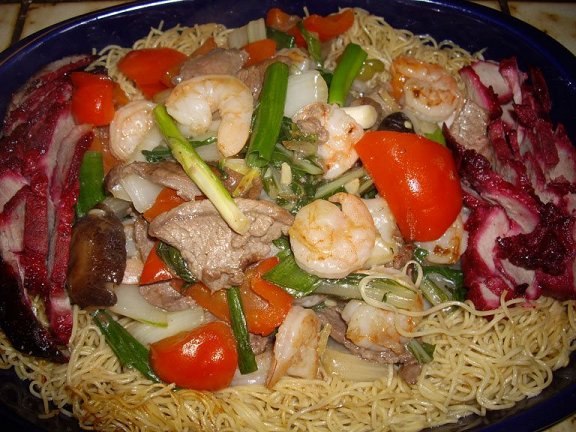 So, a chunk of char siu was the perfect addition to Cantonese chow mein, along with beef and shrimp.



..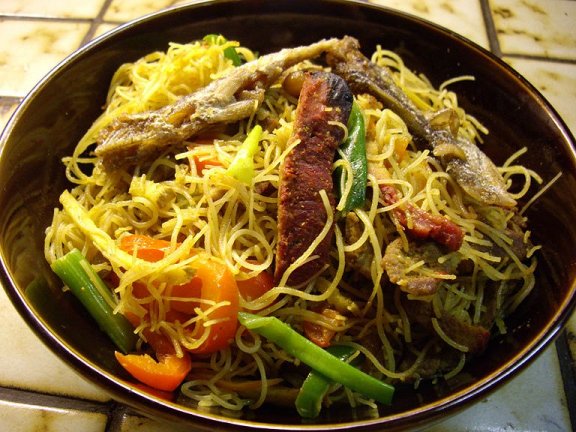 Singapore Rice Noodles a/a Curry Rice noodles
with BBQ pork, beef, and assorted sweet peppers.
Also opened a can of "fried dace" - Chinese fast food...LOL!
The ones that we love had fermented soy beans with the dace ( a fish),
but it was banned because of some contamination...
They always take away what we love!



..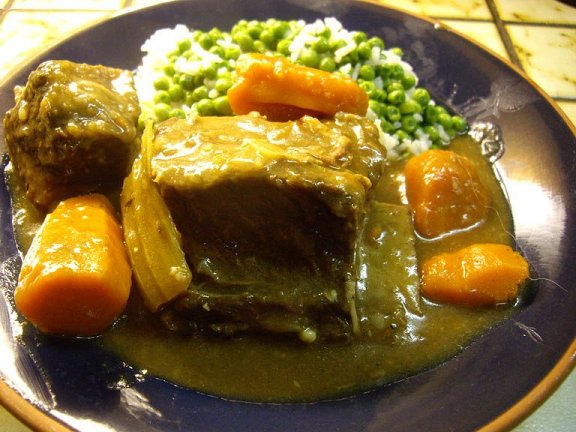 Sent leftover turkey, ham, etc. home with the kids.
Bill and I had some of the beef shortrib stew I had made, just in case we needed extra food;-)
It was even better than usual after sitting for 3 days.



..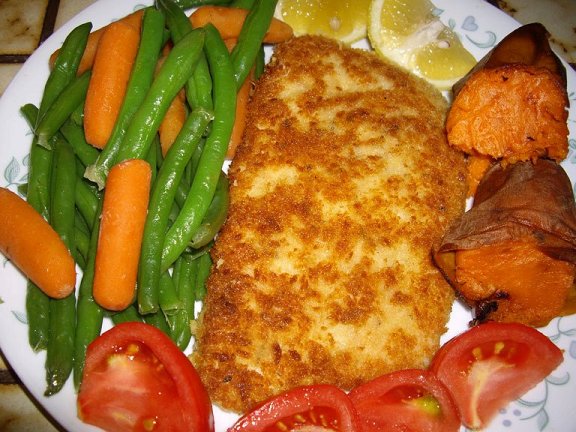 Panko-crusted Halibut fillet, baked sweet potato, steamed green beans and carrots,
and sliced tomato from my palette garden!



..


Greek Turkey Meatballs with Avgolemono sauce over egg noodles and peas.
Lemony, creamy, moist.
The meatballs can also be made with a mix of beef and pork.



..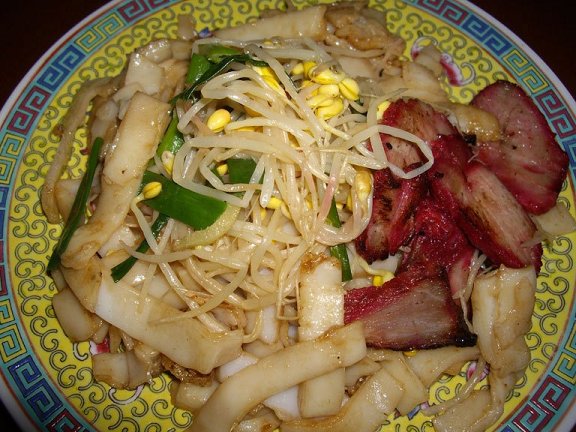 Saturday lunch:
Chinese rice noodles ( ho fun) stir-fried with a splash of oyster sauce,
fresh soy bean sprouts with green onion and BBQ pork.
Eaten with sweet chili sauce.
The plate is one of my Mom's set that we brought over from China...1958 :-)



..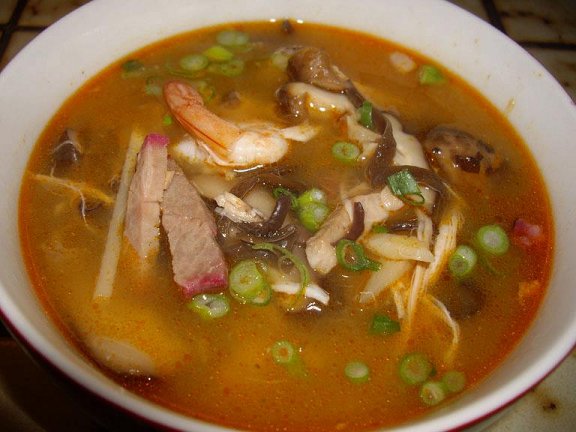 Sue-On's Chinese Medicine Show.
LOL! Hot 'n' Sour Soup: shitaki mushrooms, wood fungus, bamboo shoots, chicken,
BBQ pork, shrimp, hot chili paste, vinegar, chicken stock.,
soft tofu added just before serving.
Bill likes steamed rice mixed in with his.



..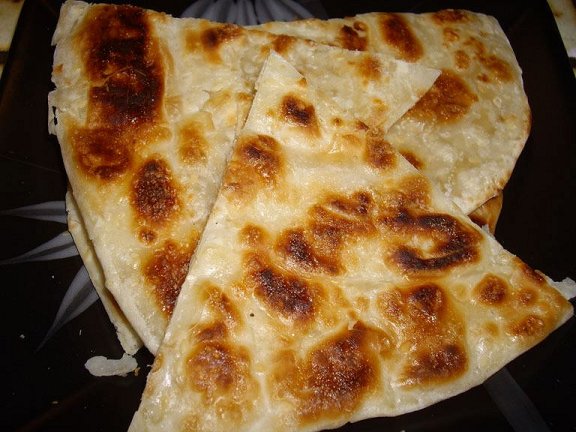 Sesame seed pancakes - similar to scallion pancakes.
I got these at our newest Chinese grocery store.
Very easy to prepare - brown and crisp up on a non-stick pan.
Great for snacking ;-)



..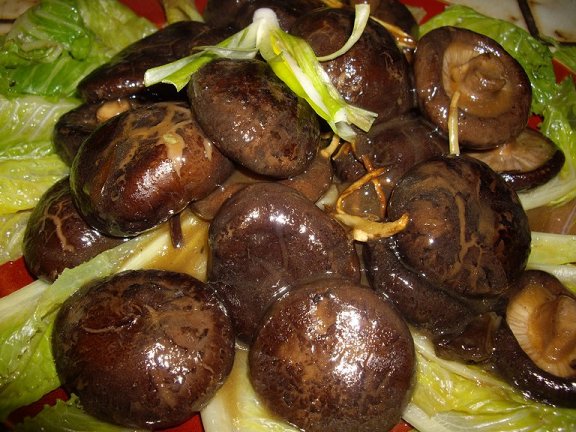 Re-hydrated Chinese (shitaki) mushrooms,
braised with oyster sauce, ginger, on wilted Romaine lettuce.



..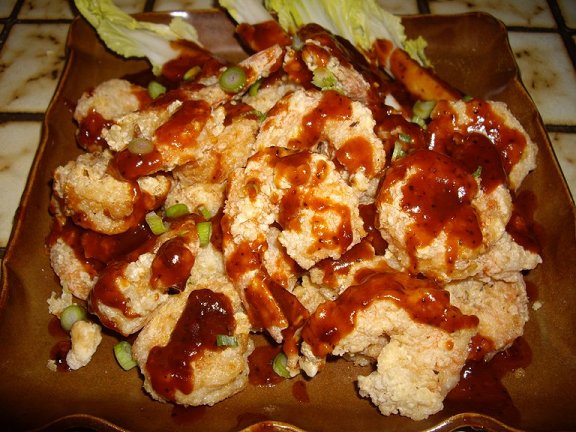 Deep fried "battered shrimp" with spicy BBQ sauce.



..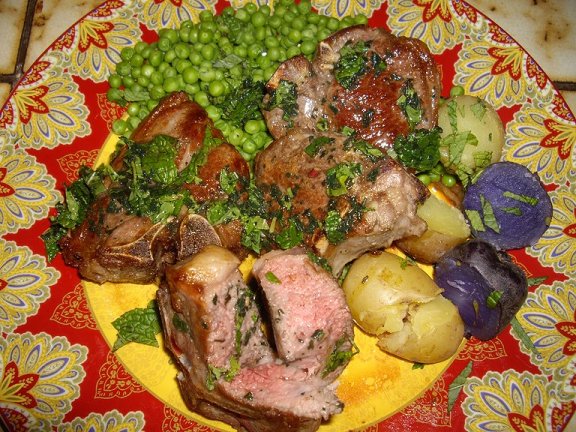 Stove-top grilled lamb chops with peas and tri-colour baby taters -
with lots of fresh mint sauce!
Licked the platter clean ;-)



..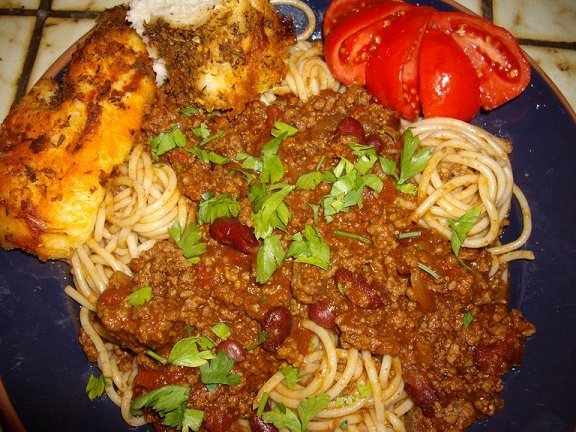 Chili over spaghetti, cheddar hot sauce focaccia from Sobeys,
tomato from my palette garden.



..
..


Copyright 2012
Sue-On Hillman
Bill and Sue-On Hillman Eclectic Studio