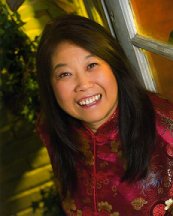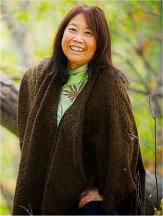 SUE-ON'S KITCHEN
October II : 2012
www.hillmanweb.com/soos/food/44.html
Also featured in my Facebook Album


.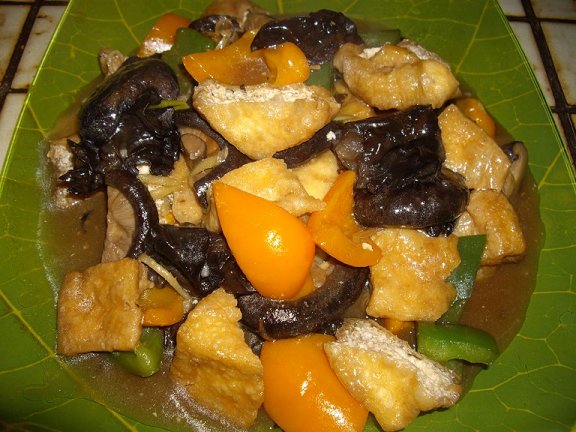 Shitaki mushrooms, wood ear fungi, sweet peppers,
and deep-fried tofu, stir-fried with oyster sauce.



..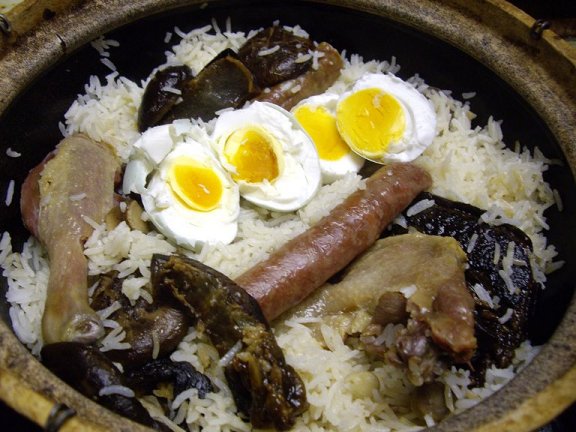 Sand pot rice with salted duck egg, Chinese sausage,
wind-dried cured pork belly, cured duck leg, Chinese mushrooms, steamed on top of jasmine rice.
Lots of the flavours that I associate with fall comfort food, sodium, and cholesterol!



..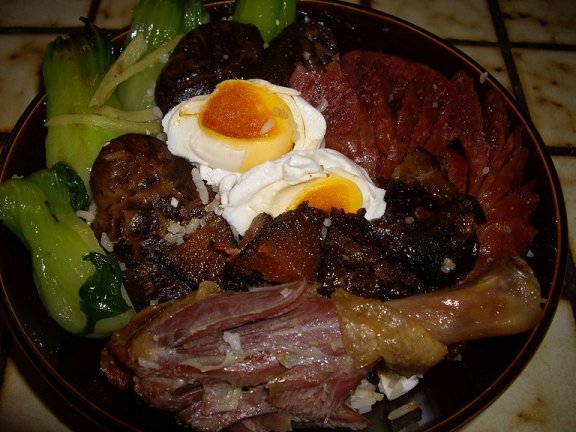 A bowl of sandpot rice with Shanghai bok choi to cut thru' the richness and sodium ;-)
Yummy!



..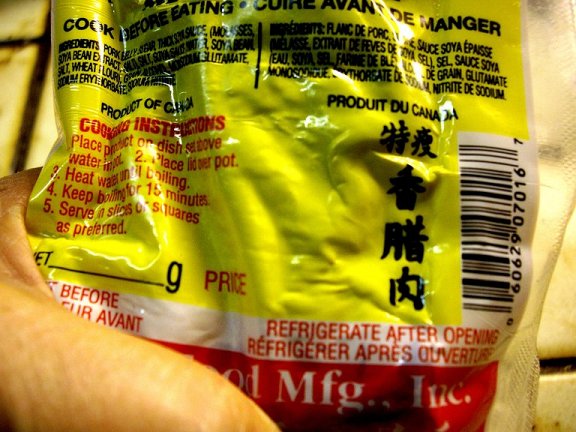 Wind dried cured pork belly (lap yook)



..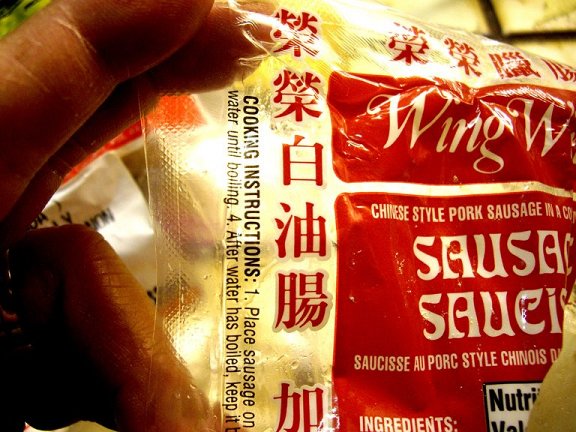 Chinese sausage (lap cheong)



..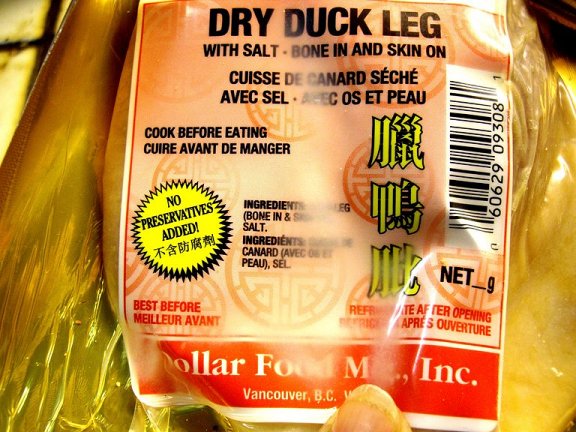 Wind dried cured duck leg (lap gnap)



..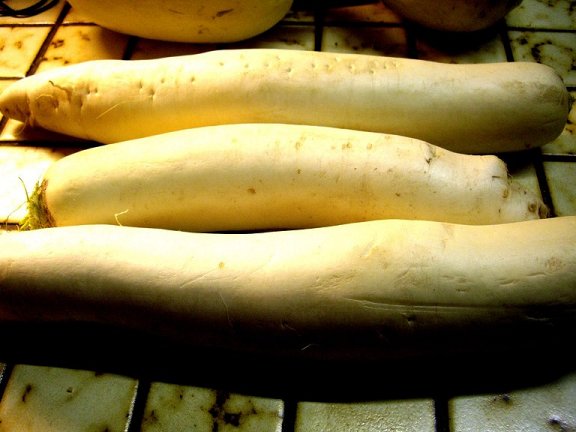 Japanese daikon (lobak) to be made into lo bak gow
- a steamed savory cake with some diced wind dried meats,
dried shrimp, Chinese mushrooms, etc.



..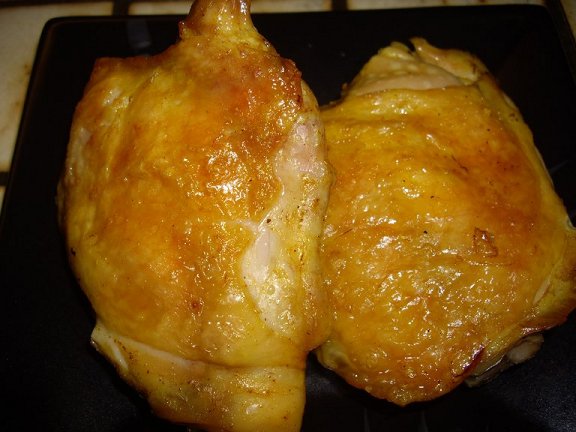 Yeem gok gai:
Salty chicken: bone-in chicken thighs and breasts,
marinated overnight with salt, 5-spice powder, and tumeric.
Roasted at 400F for 30 minutes.
Yum!



..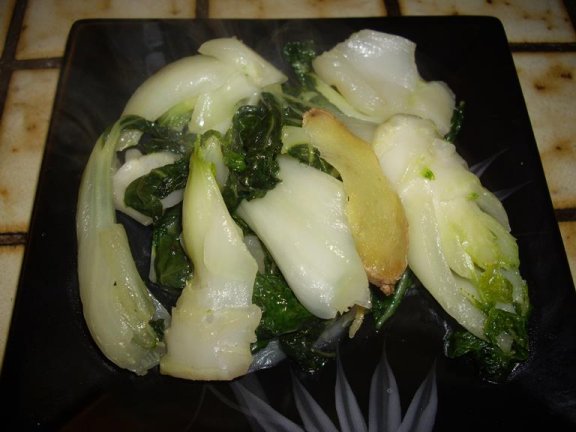 Stir-fried baby bok choy



..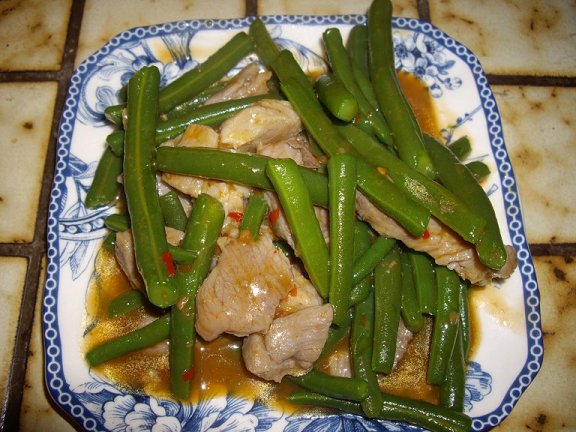 Love green beans!
Using up some of the salted pork butt I had in the freezer from making joongzi,
stir-fried with chili bean sauce (toban paste) and blanched green beans.
Eaten with Jasmine rice.



..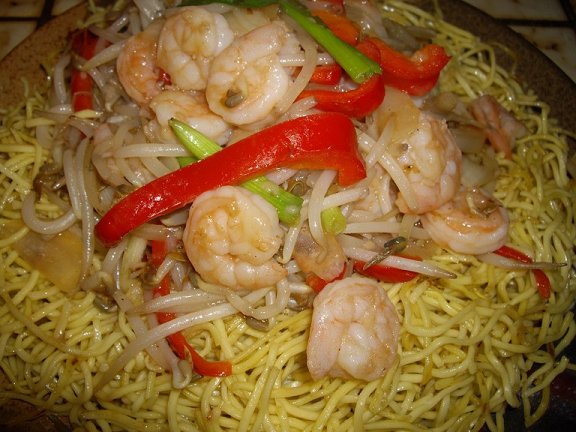 Shrimp and bean sprouts chow mein.
This was one of the dishes we share with three of our neighbors who have been so kind to us:
cleaning out our in-ground sprinklers every fall, snowblowing our driveway in the winter,
and teaching our daughter bagpipes for many years.
We live in a great neighborhood!



..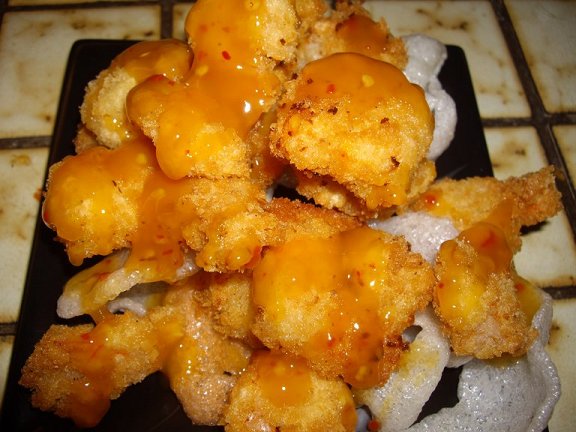 Coconut shrimp with mango - chipotle dip:
shrimp was dipped in flour, then in coconut milk, panko and roasted coconut flakes,
then deep fried.



..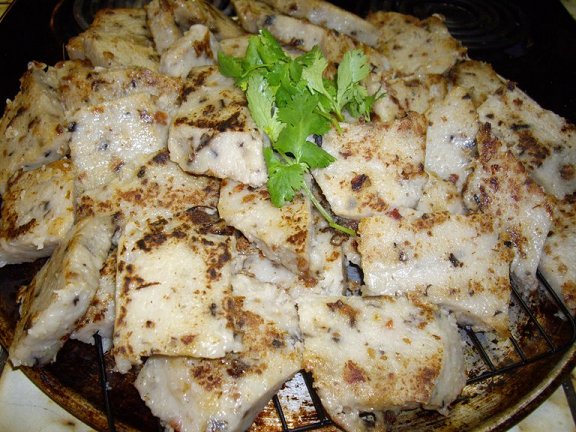 +40 slices of Chinese turnip cake (lobak goh).
The "cake" is made from shredded daikon, rice flour,
diced Chinese mushrooms, dried shrimp, wind-cure pork belly.
The goh is steamed for one hour, cooled and refridgerated overnight,
sliced, then pan fried.
Tomorrow, we can microwave them at school and gobble
- Halloween party for EAP students.



..
..


Copyright 2012
Sue-On Hillman
Bill and Sue-On Hillman Eclectic Studio