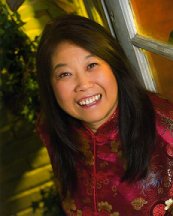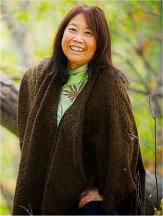 SUE-ON'S KITCHEN
November I: 2012
www.hillmanweb.com/soos/food/45.html
Also featured in my Facebook Album


.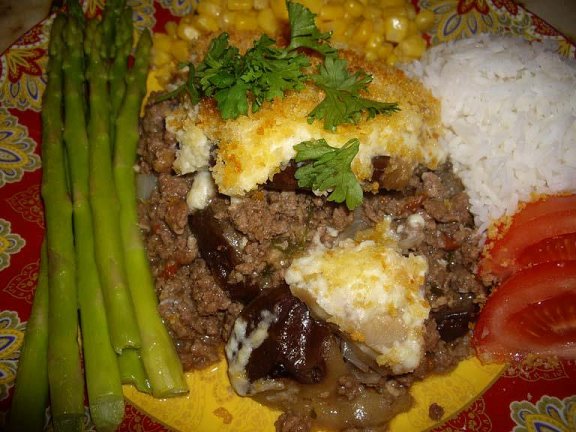 Moussaka - plated



.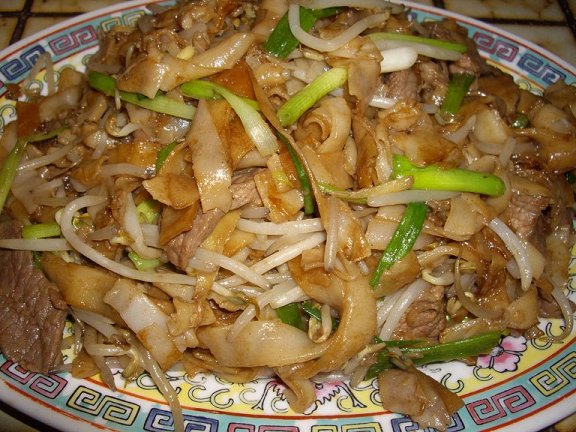 Dry stir-fried Beef and ho fun (rice noodles) with beansprouts.



.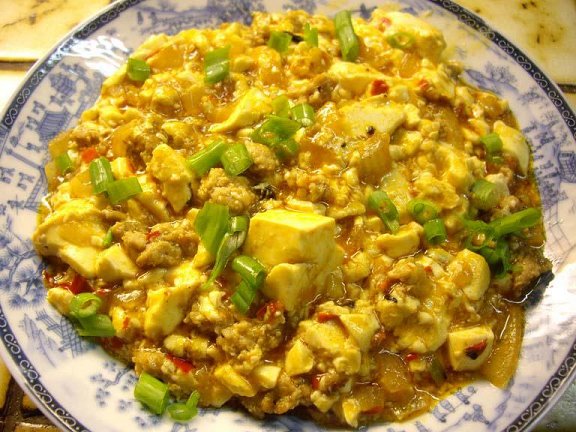 Mapo tofu with ground pork.



.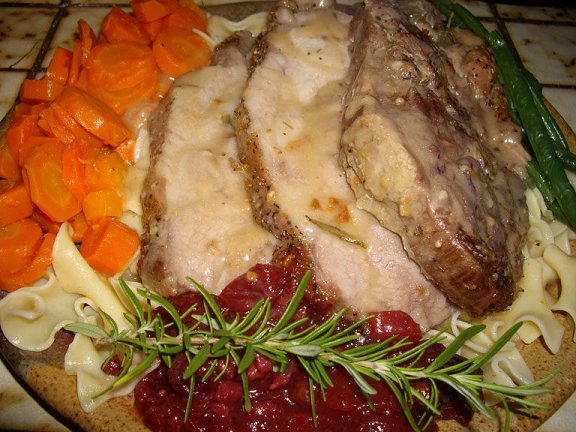 Rosemary infused pork roast served with butter egg noodles,
carrots, green beans and cranberry/orange/apple chutney.



.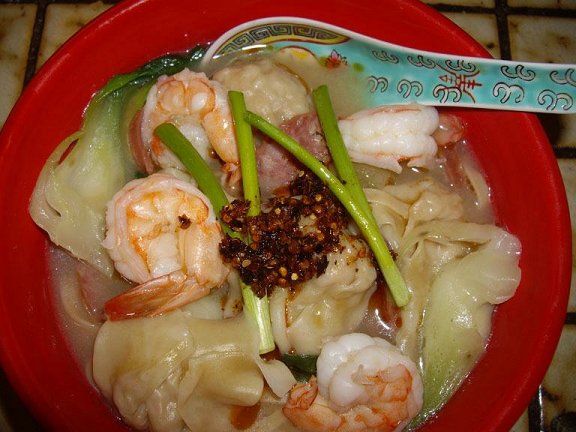 Storm kinda food: pork, waterchestnut, and shrimp wonton soup.
Additions: Shanghai bok choy, Chinese sausage, chili oil, sesame oil = YUM!



.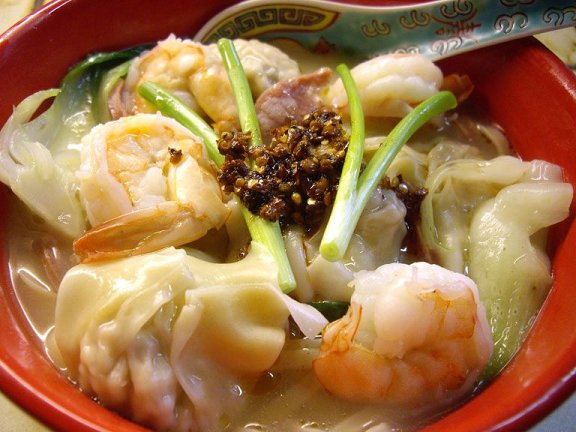 What? A closer look, you said? Saigon Chili Oil on top.



.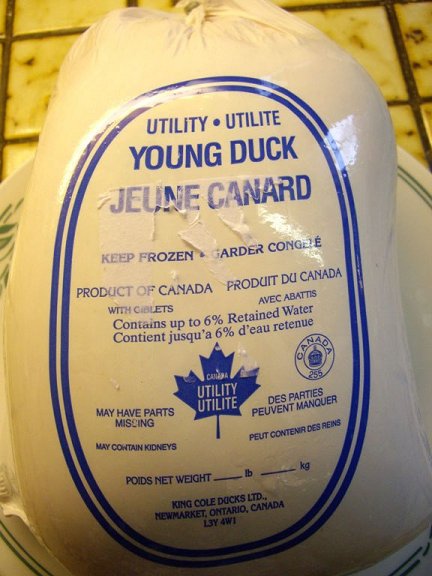 Bought this a while back but can't remember what I had planned...
Maybe Thai curry? with the legs and seared with the breasts?



.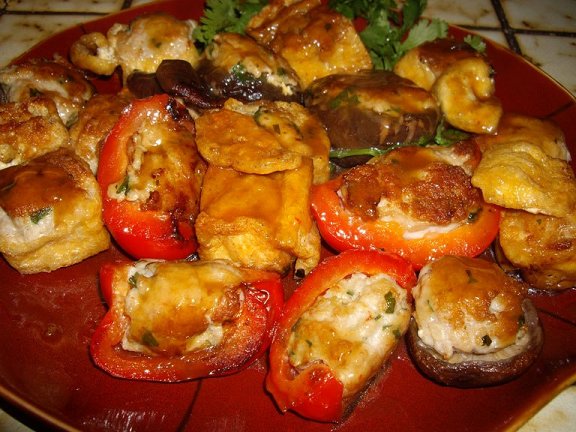 Stuffed Trio: red sweet pepper, Chinese mushrooms, deep fried tofu
- all stuffed with ground pork, shrimp, and waterchestnut.
Pan fried, steamed then topped with oyster sauce "gravy"



.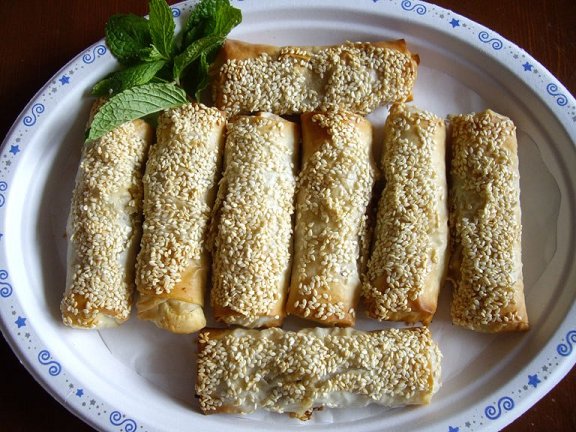 Spiced Cigars



.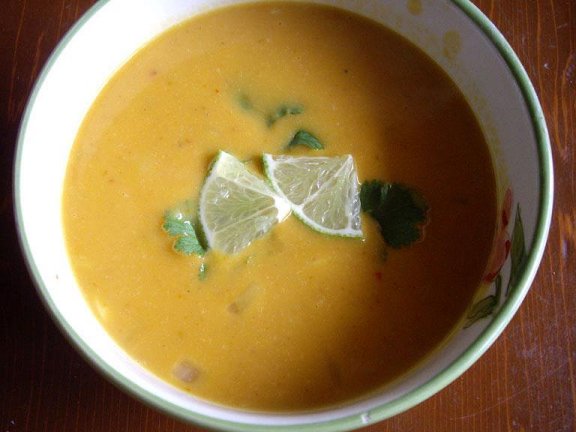 Curry Coconut Pumpkin Soup



.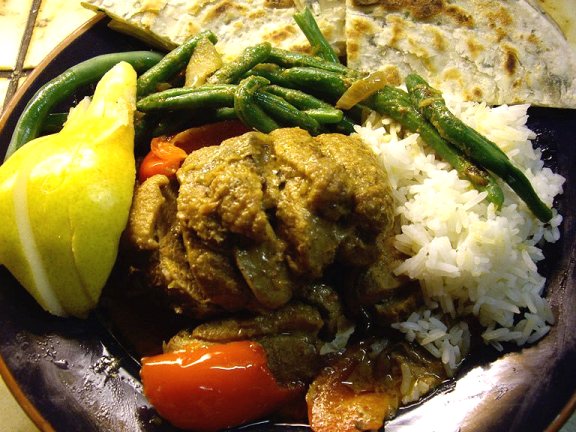 Red Thai Duck Curry:
eaten with Jasmine rice, green beans, and Chinese scallion pancake.
Good stuff to warm us up on a post-storm November night.



.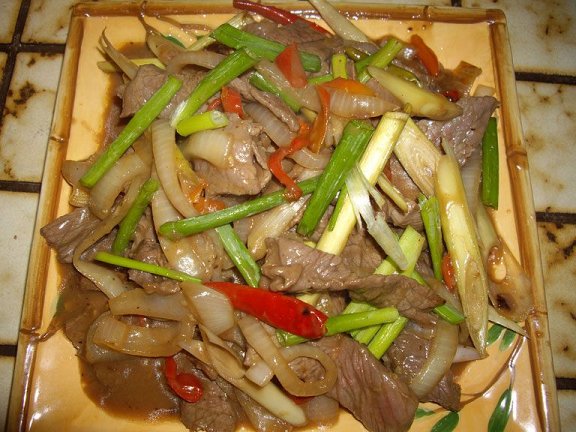 Thai Lemongrass stir-fried beef...



.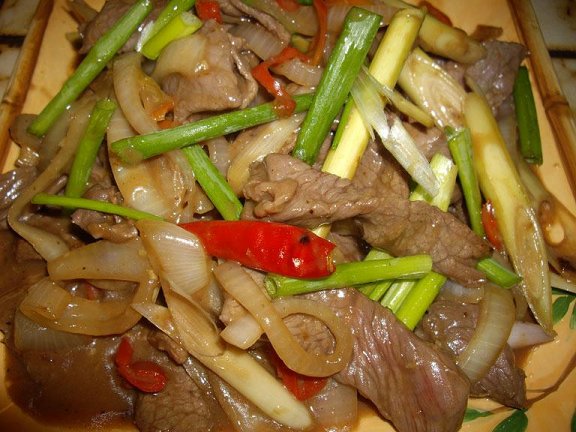 Close enough for screen licking ;-)



.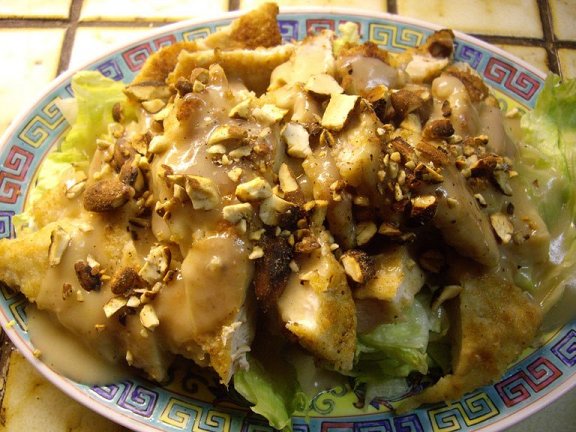 Soo's item



.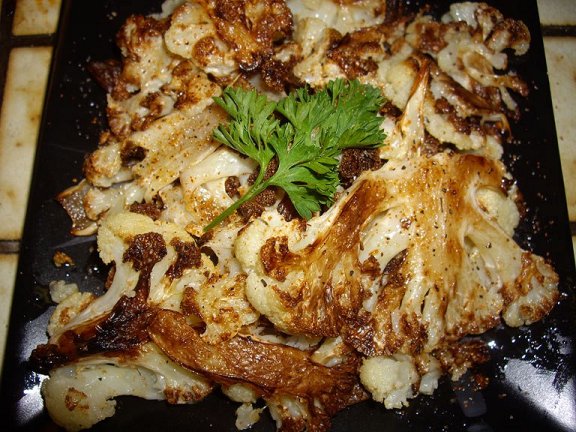 Cauliflower fries:
Thinly sliced cauliflower, sprinkled with olive oil,
and roasted at 400 F for about 25 minutes, turned, then about 10 more minutes.
Wonderful stuff, so why don't I make these more often?!



.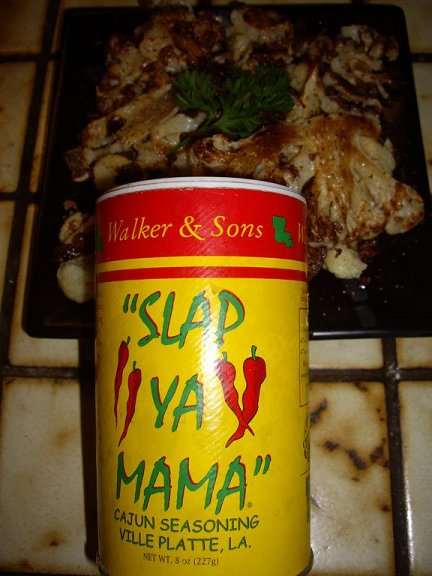 Cajun spice that we brought home from our
April trip to Morgan City, Louisiana - great on anything!



.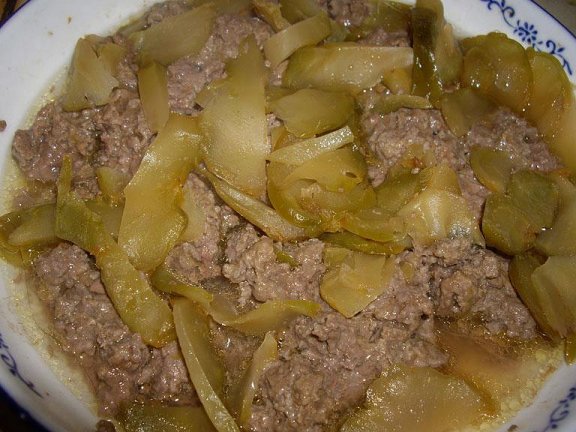 The very first traditional Chinese dishes I made for Bill:
Steamed ground beef with Sichuan preserved radish.
He still likes it :-) - salty, spicy, meaty ;-)



.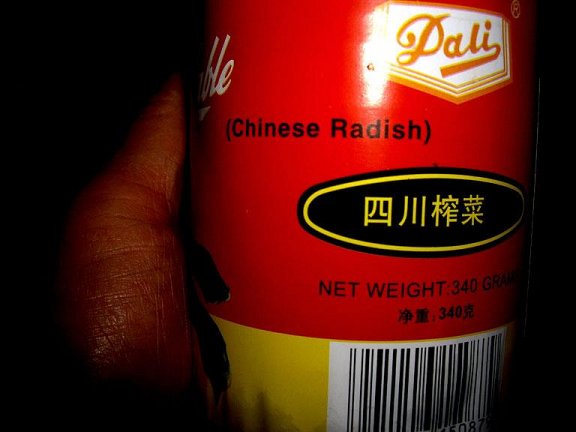 The can from the preserved radish



.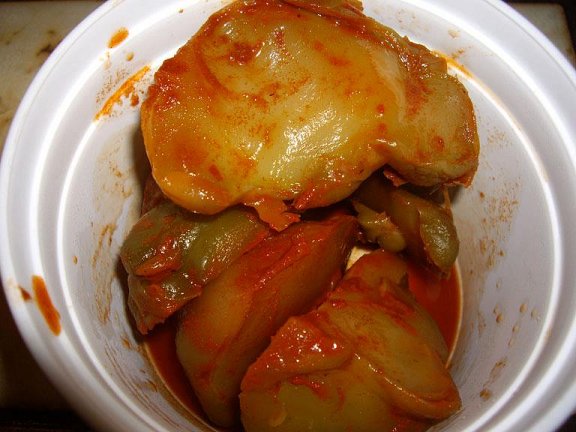 The chili preserved radish



.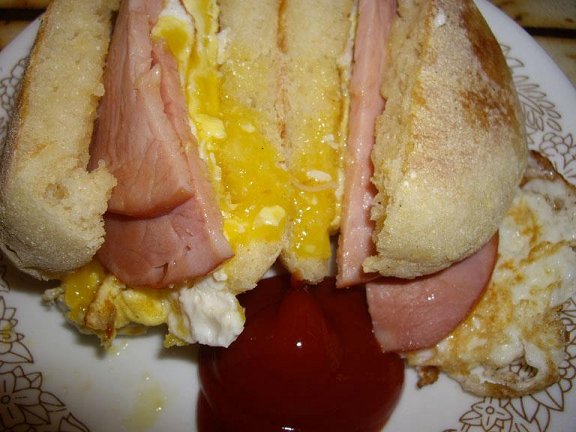 Back bacon egg McSufin ;-) :
Working up an appetite this morning.
Needed cholesterol, fat, salt, carbs, and runny egg yolk.
What better vehicle than an English muffin?



.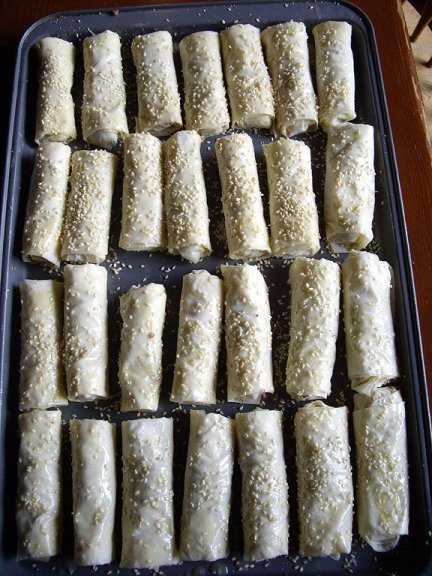 Second tray of spiced cigars - going into the freezer -
NOT for consumption until...needed ;-)



...
..


Copyright 2012/2013
Sue-On Hillman
Bill and Sue-On Hillman Eclectic Studio