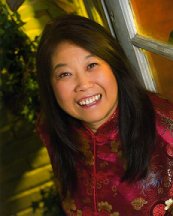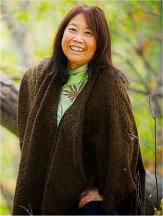 SUE-ON'S KITCHEN
November III: 2012
www.hillmanweb.com/soos/food/47.html
Also featured in my Facebook Album


.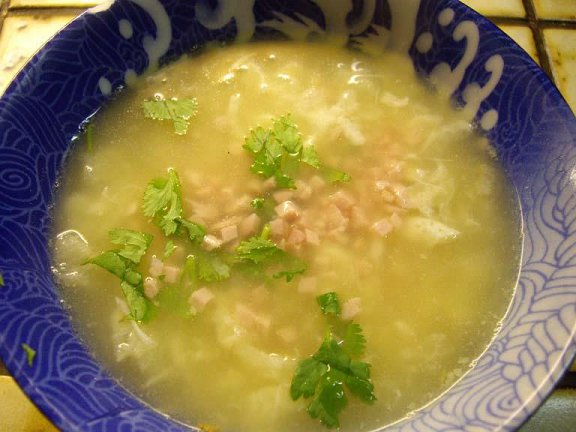 Fish maw and crab meat soup, with a sprinkling of cilantro and minced ham on top.



.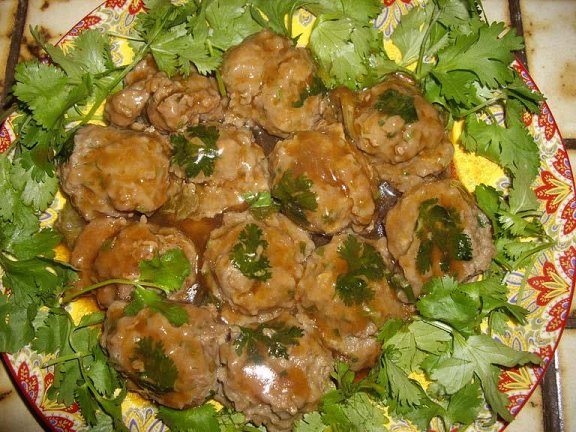 Steamed beef meat balls - light and juicy!
The sauce was the liquid collected from the romaine lettuce
on the bottom of the plate with a little oyster sauce.
This was thickened with a thin cornstarch slurry.



.


Fermented tofu, aka Chinese cheese.
Salty and pungent, as in vegemite ;-)
Great by itself on steamed rice, or in congee, or stirred into green beans.



.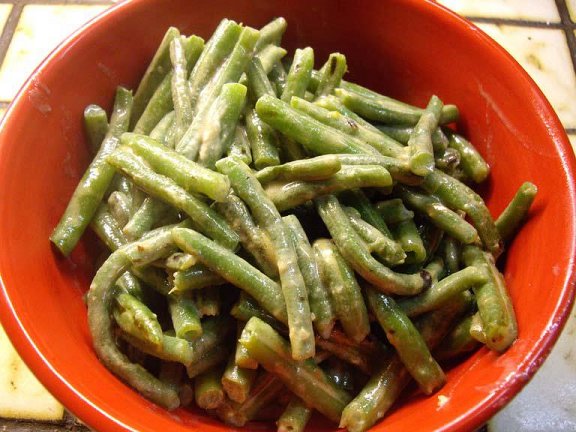 Stir-fried green beans with fu yu.



.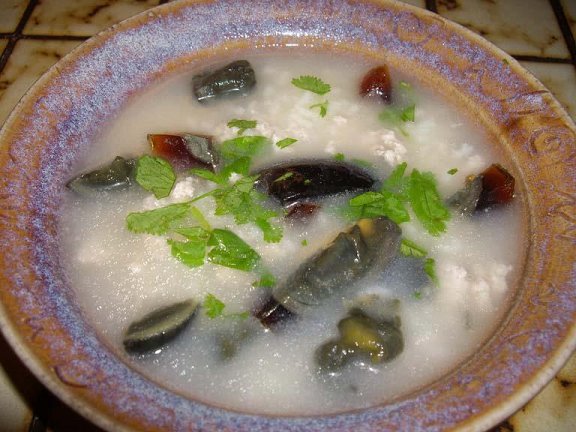 Congee: Rice, chicken stock, ground pork, "century egg"...
Chinese comfort food!



.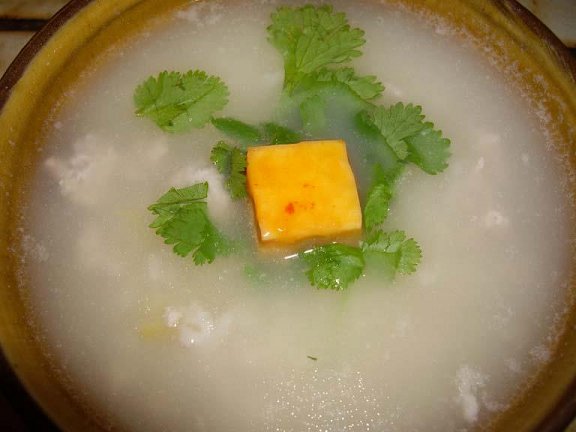 Congee topped with "Chinese cheese / fu yu - think vegimite"...



.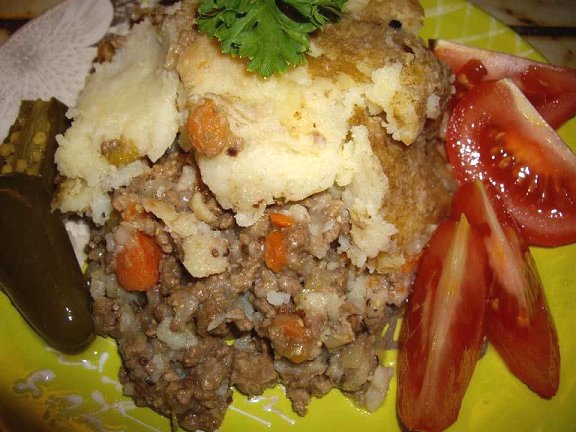 Shepherd's Pie - with ground beef and lamb...



.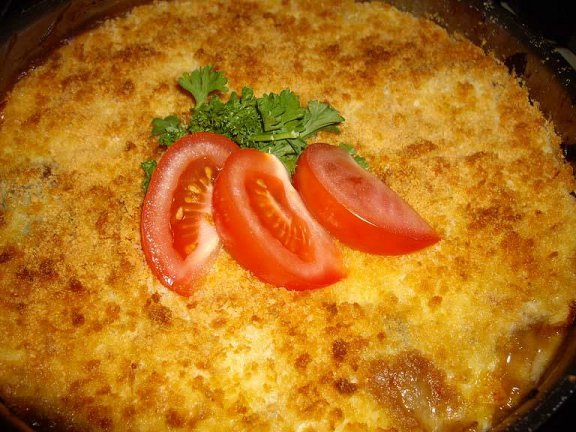 Greek Moussaka



.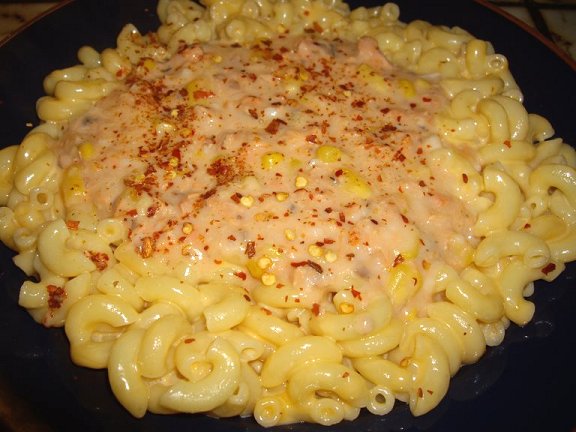 A moat with homemade Mac and 3-Cheddar Cheese
surrounding creamed salmon with corn...
Great lunch for a cold day
- another Hillman family traditional dish.



.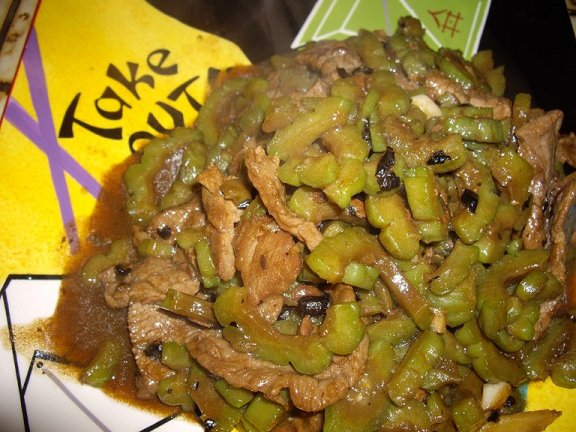 Beef and Bitter Melon stir-fry in black bean garlic sauce.
Love my crazy "take out" dishes!



.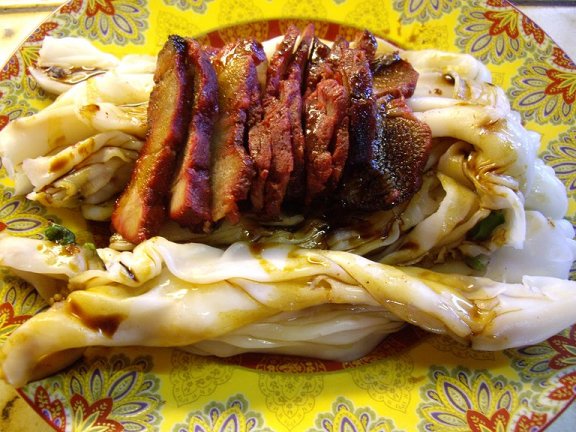 Chong Fun: Steamed rice rolls with dried shrimp and green onion...
topped with homemade BBQ pork (char siu), sweet soy sauce, sesame oil,
and hot chili sauce - for brunch...YUM!



.


Beef and Soy Bean Sprouts...



.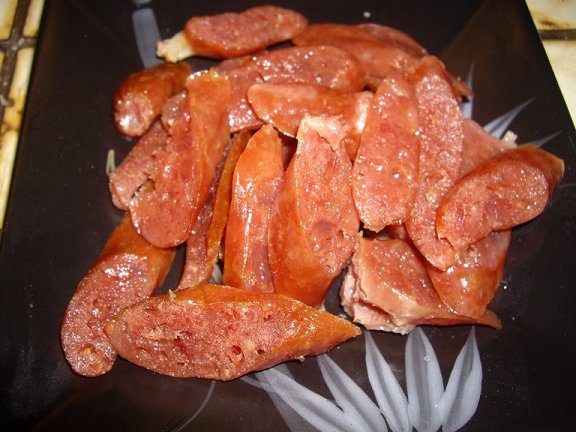 Lap Cheung - Chinese sausage - cooked on top of the rice.
Bits of oil and spices seep down into the rice...YUM!



.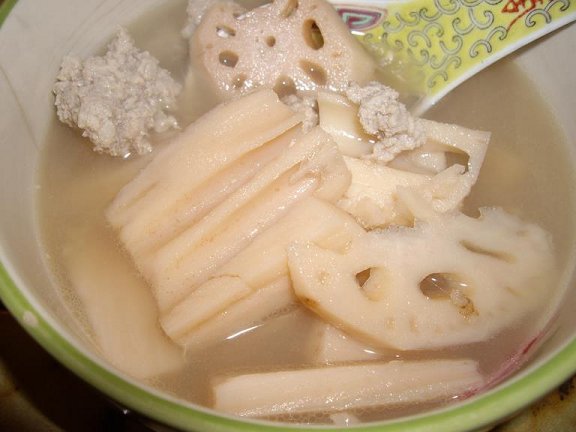 Lotus root soup with ground pork balls.
Kept it simple tonight - did not add re-hydrated octopus.



.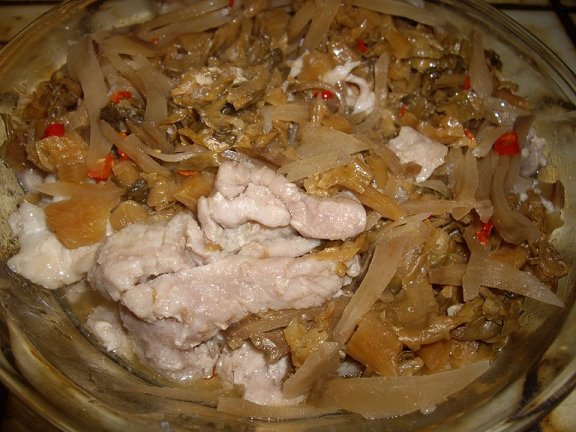 Pork steamed with preserved mustard greens and salted turnip
- another of my Mom's favourites that I used to cook for her
when she was in the personal care home.



.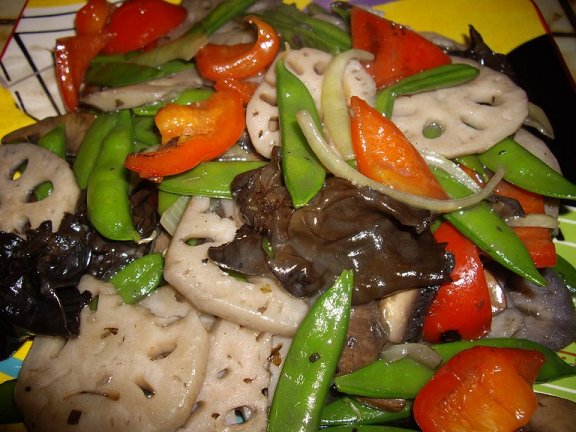 Stir-fry of fresh lotus root, wood ear, sweet bell peppers, and sugar snap peas.
Great textures!



.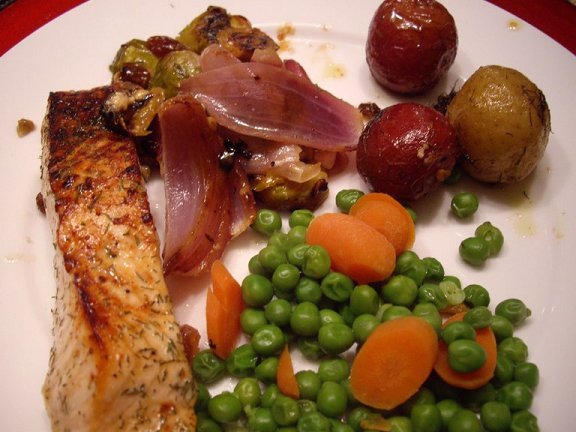 Grilled salmon, roasted vegetables, baby taters by Kenn Jarvin!



.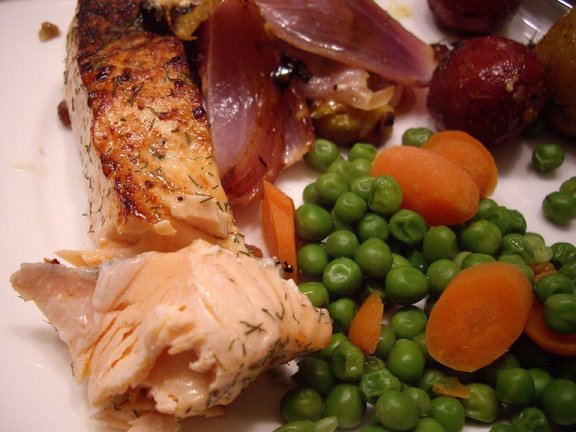 Salmon was perfect - silky!



.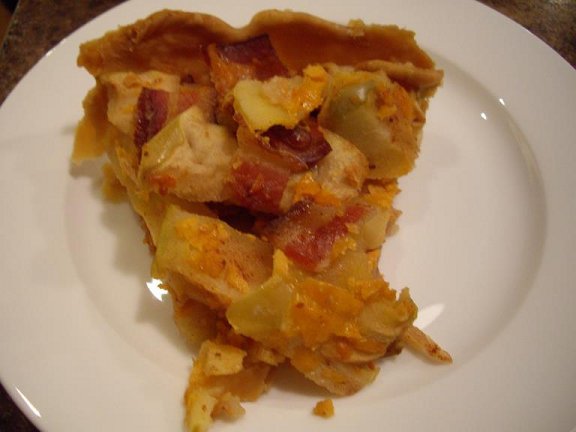 Amazing apple cheddar cheese and bacon pie by Wendy Wood!
This would be so perfect for brunch.
We ate it with root beer ice-cream?!



.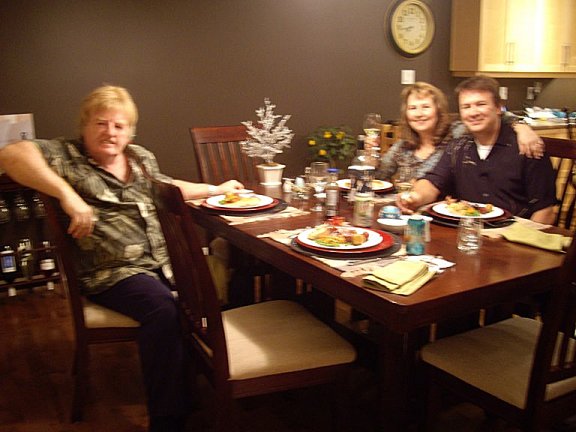 Salmon was perfect - silky!



.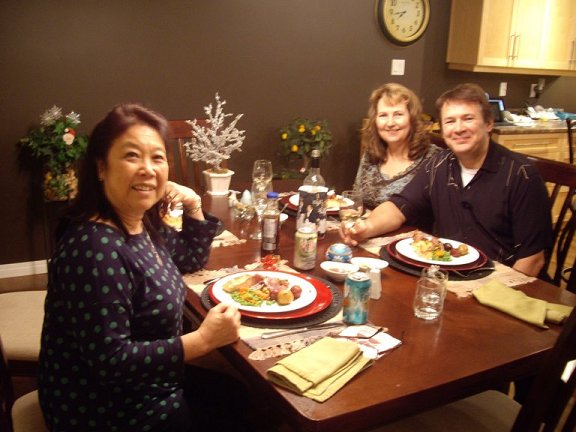 Kenn, Wendy, and the pampered one - ME! Love it when someone cooks for me:-)



.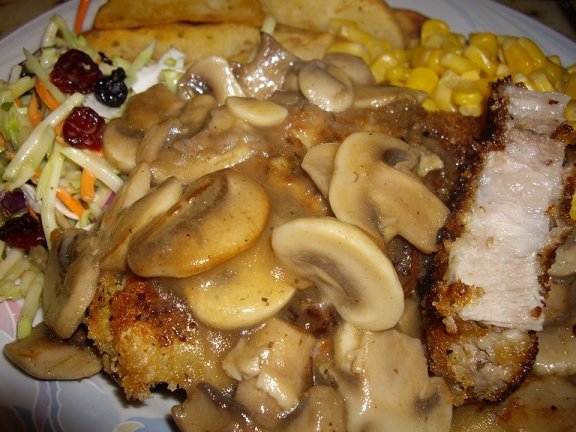 After eating out for the last few days, I had to cook the "last supper" for November:
Breaded Italian pork chops with mushroom gravy, niblet corn,
Xtra Crispy Tater Wedges (McCain), and broccoslaw.
I picked up mango flavour dried cranberries and blueberries,
added some flaked coconut, and it was great with Mango Chipotle dressing -
my go-to by Kraft. The End!
Copyright 2012/2013
Sue-On Hillman
Bill and Sue-On Hillman Eclectic Studio