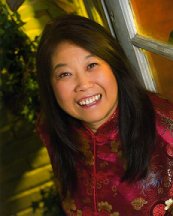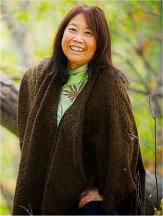 SUE-ON'S KITCHEN
December II: 2012
www.hillmanweb.com/soos/food/49.html
Also featured in my Facebook Album


.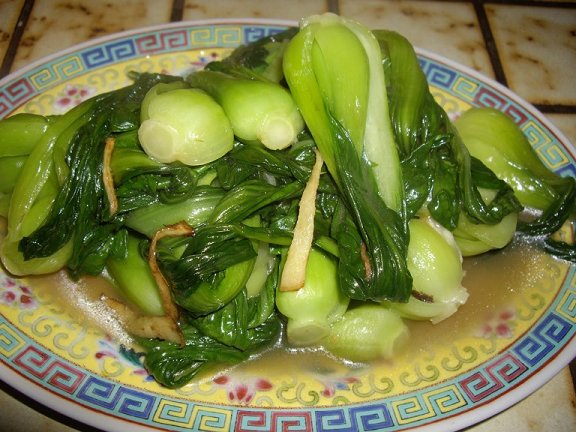 Stir-fried Baby Bok Choy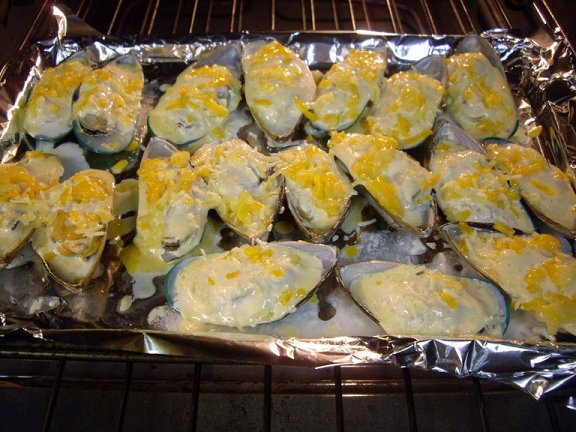 Mussels covered with mayo/lime juice and shredded cheese - into a 350 F oven.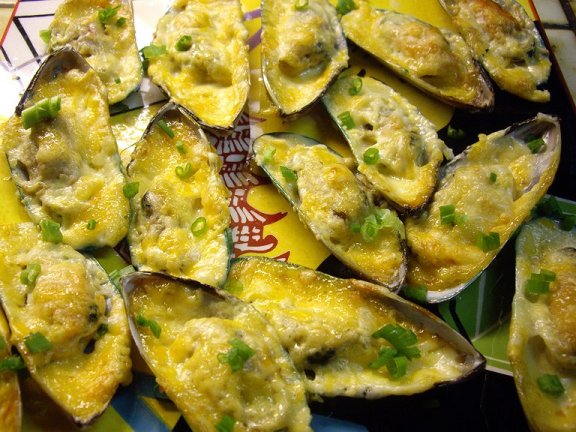 SO good...in fact...better than Chinese buffets because of the lime juice...
a bit of tang to cut the richness...
Definitely do again.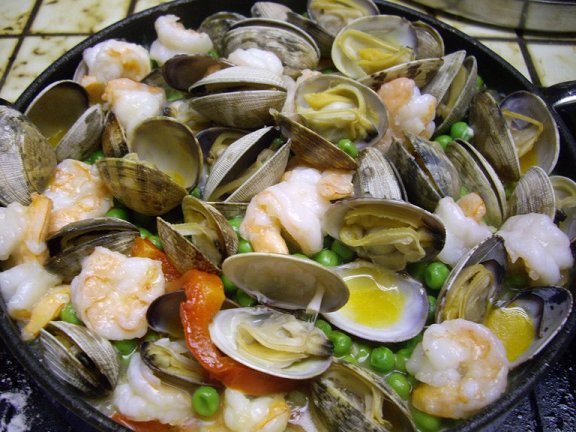 Fresh Manila clams and shrimp added just before the rice is completely cooked...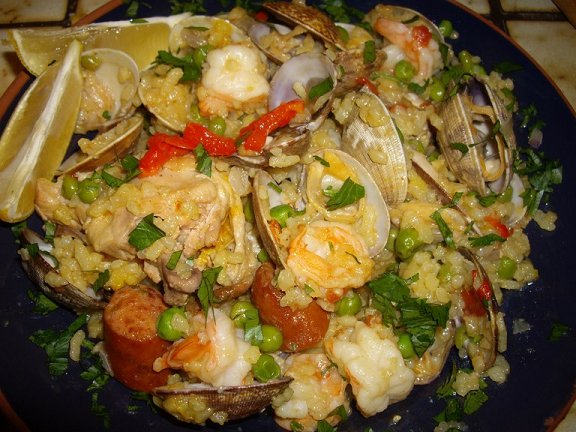 Paella - recipe from The Spanish Table site - ready to serve!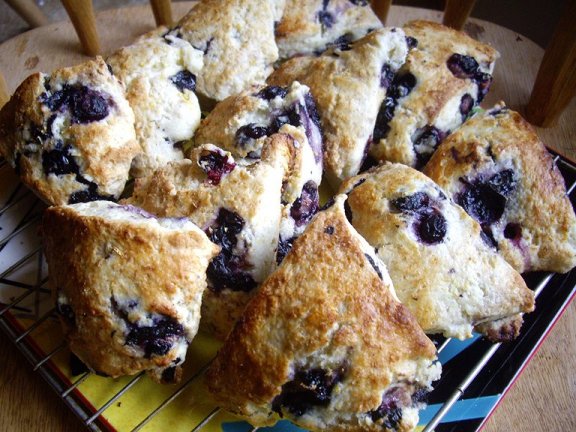 Who says "No Carbs"?!
Who says I'm on holidays and on a baking spree?
Buttermilk Blueberry Scones for brunch...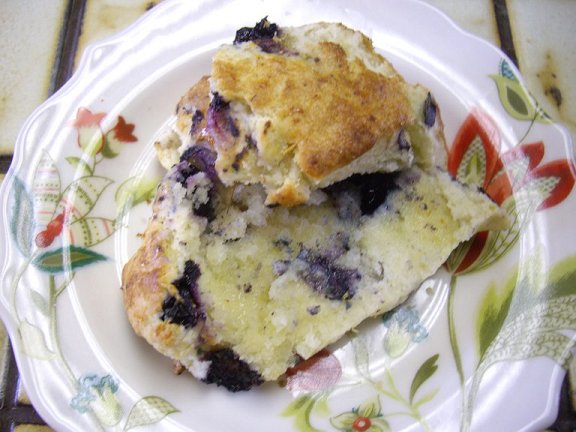 Fresh scone just out of the oven, split, and buttered...mmmmmmmmm...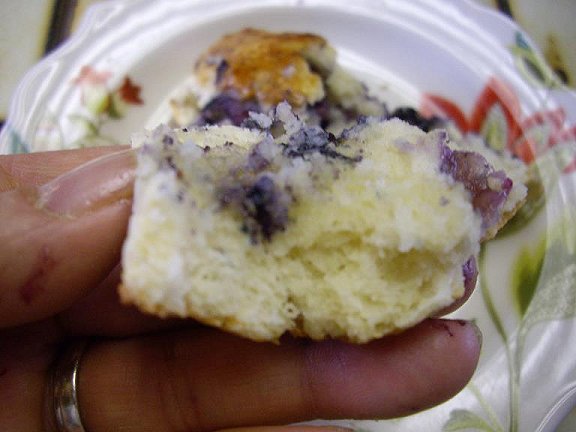 Nice crumb on the scones...hint of lemon zest on the top and a light sprinkle of sugar.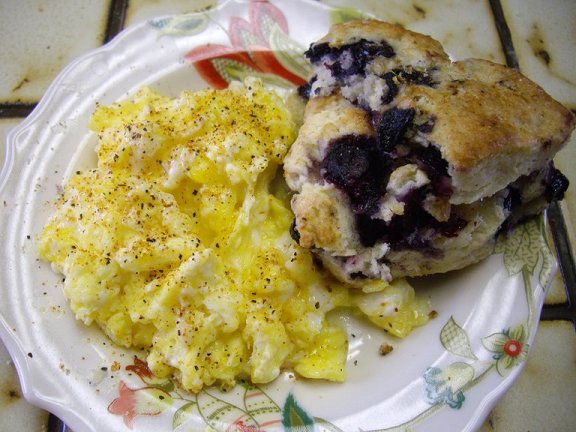 Scrambled eggs with "Slap Ya Mama" and a buttered scone
...perfect to start the day off right ;-)

Bought these silicon cupcake liners over a year ago 'cos they looked so pretty.
Now that I have used them for the first time and loved how the muffins popped right out,
I wonder why they languished in the cupboard for so long?!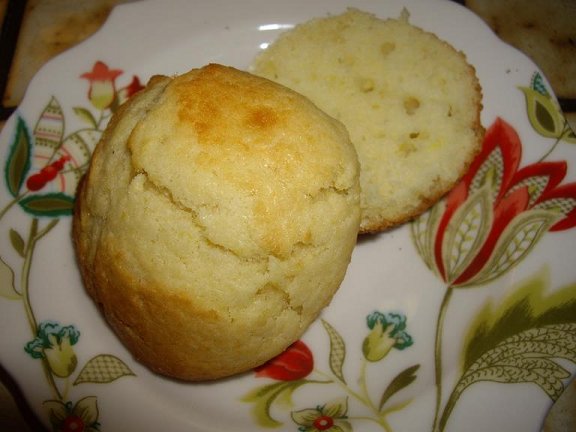 Tried a new recipe to use up the buttermilk
- over 1 cup left even after I made another 2 doz. scones and biscuits.
These are Fresh Ginger Muffins from Canadian Living Muffins and More collection.
Have not tasted them yet...after supper with a Tim's, maybe ;-)

A switch up from Rice Krispie cake: Peanut Butter squares:
Corn flakes, rice krispies, coconut flakes, peanut butter, corn syrup. brown sugar.
Bill's Nanna and Mom used to make these.
I made a double batch - most of it put into a buttered 9 x 13 pan,
and the rest as requested: rolled into a log and sliced. ;-)

A clearer view of the PB squares.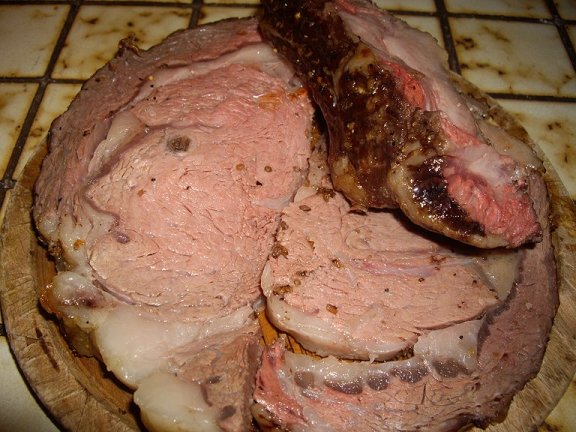 Seriously! Prime rib @4.99 per lb. at Superstore.
Thought I'd give it a try - slow roast at 275...single rib for 1.5 hours.
Amazing!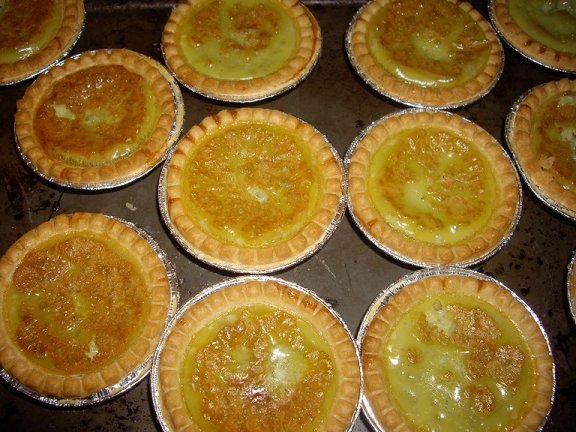 Supposed to be Chinese egg tarts - using Tenderflake tarts shells.
Ummm...not like the Chinese bakery :-(
Need more eggy taste and probably food colouring...

6 lamb shanks marinating in coconut milk, 3 limes. juiced and chunks,
lemongrass, lime leaves, rewd curry paste, garlic, ginger, etc, etc...
Will be slow roasting these tomorrow for supper...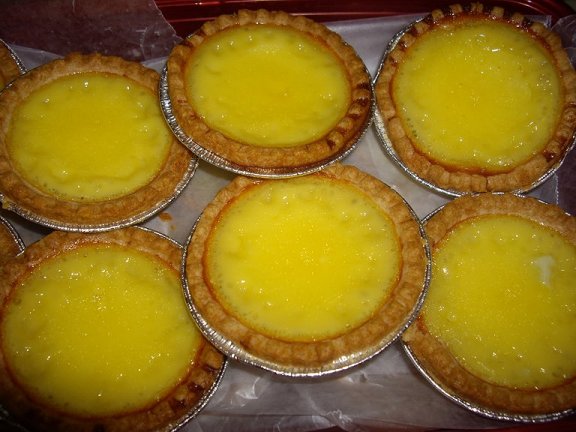 Better! Must make a note in the book:
Do NOT put cookie sheet on top of tarts once the edges start to set and oven turned off.
Just turn oven off and finish baking in residual heat until egg custard is set.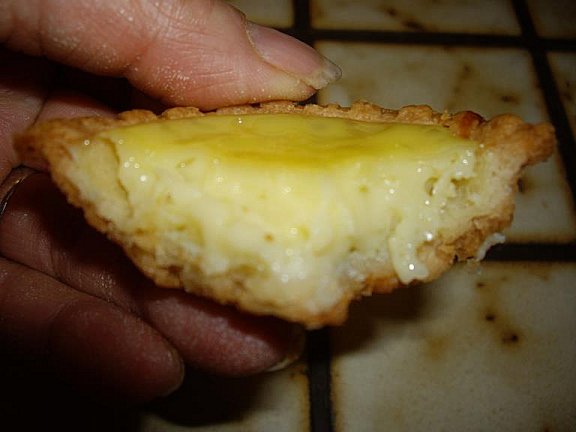 Oh YUM! I can just gobble that last bite up!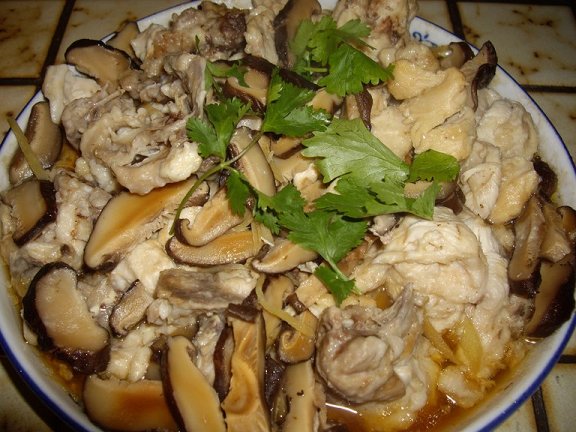 Chicken breasts steamed with Chinese mushrooms and ginger.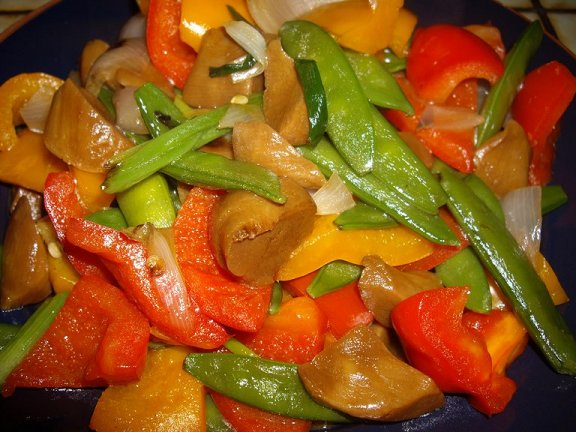 Bell peppers, sugar snaps, onion, and water bamboo braised in soy sauce
(a freebie from Chinese grocery store).
Nice variety of textures and flavour.
The water bamboo tasted a little sweet.