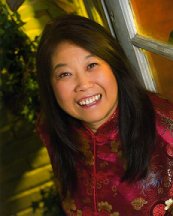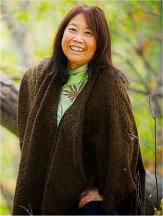 SUE-ON'S KITCHEN
December III: 2012
www.hillmanweb.com/soos/food/50.html
Also featured in my Facebook Album


.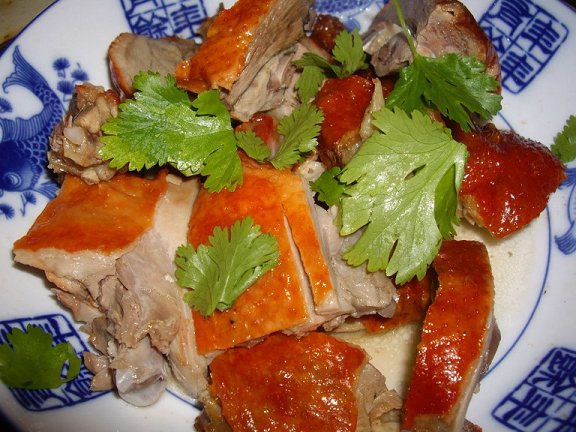 Chinese BBQ duck - my grocer picked it up in Wpg for me... :-)
I am a good customer!



.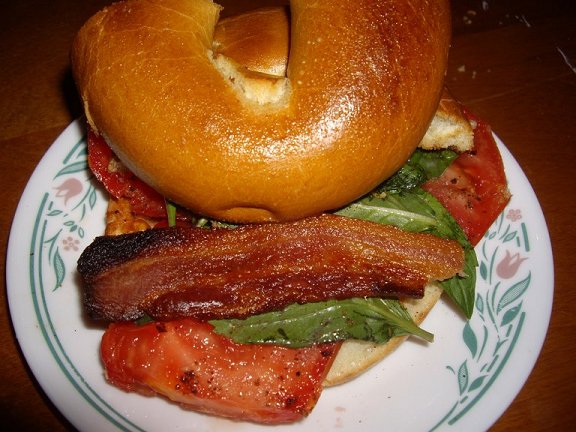 Bacon, tomato, Thai basil on a toasted bagel:
Great breakfast before we hit the stores a final time - for more Xmas groceries. LOL!



.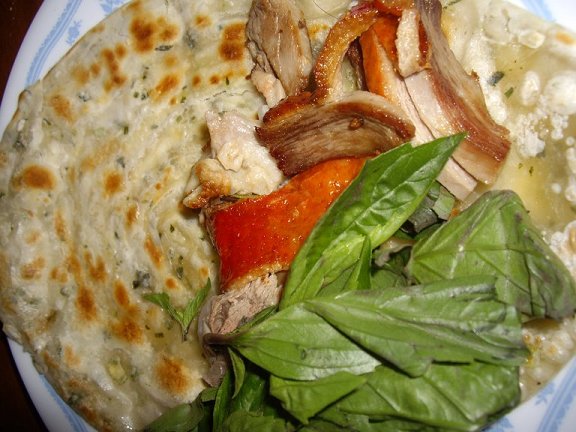 BBQ duck, Thai basil, on a crispy onion pancake
- lunch after more heavy shopping with China and Ryan :-)



.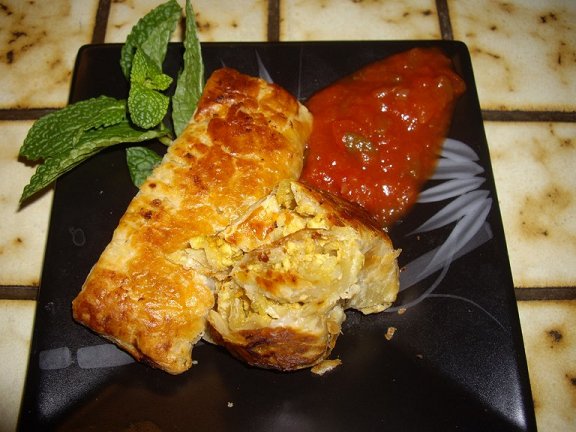 Curry chicken in puff pastry - with salsa - appetizer...



.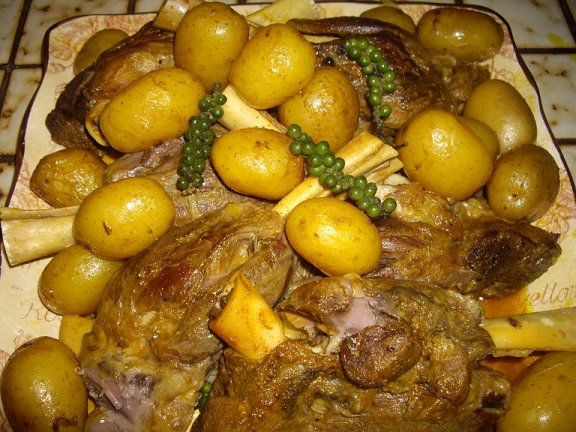 Slow-roast Thai lamb shanks - baby taters, fresh green peppercorns.
Very tender and juicy.
Note to self: leave out the juiced lime skin chunks.
They gave a bitter after-taste.
Use small amount of lime zest instead.



.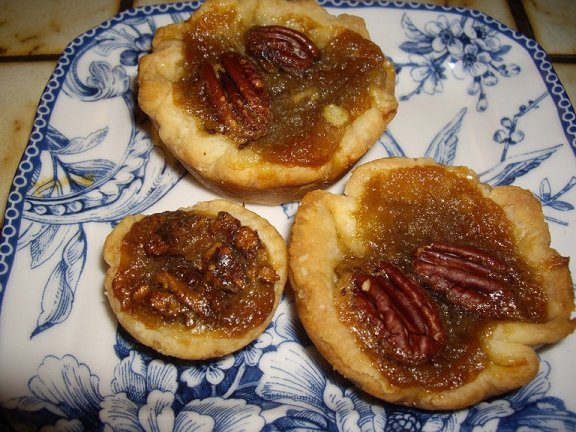 Papa, Mama, and baby butter tarts...



.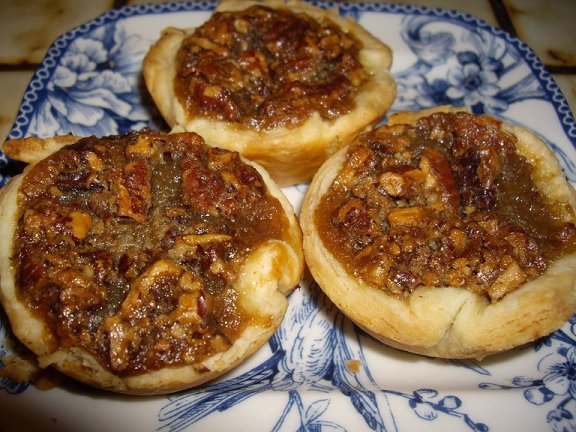 Second batch - better - more filling and added chopped pecans.
The pastry is "layered" and flakey enough to be used for Chinese egg tarts, I think!



.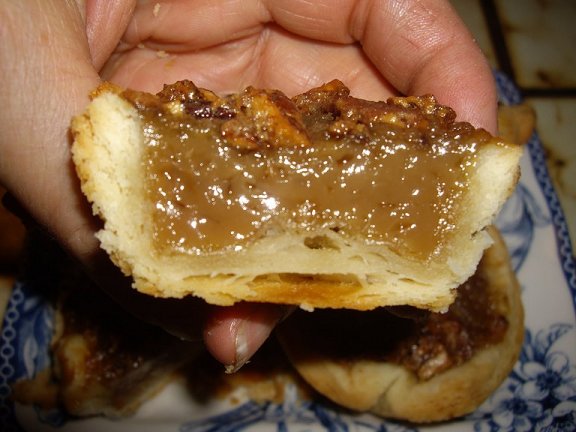 A cross section...filling is just nicely set!
They will be perfect eaten while frozen. LOL!



.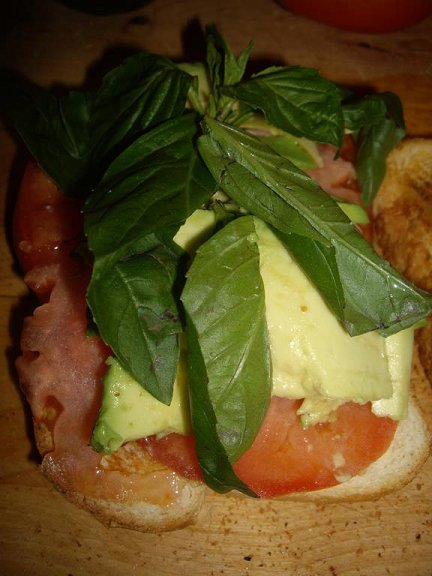 Last bit of "healthy food" before the "Feasts of Hillmans"!
Toasted tomato, Thai basil, and avocado sandwich drizzled with a bit of lime juice :-)



.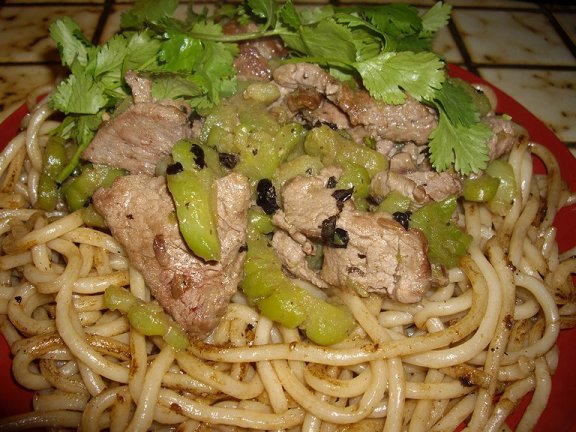 Chinese proverbs:"Eat bitter to taste sweet"
"Sour, sweet, bitter, pungent, all must be tasted"
Bitter melon stir-fried with beef and black bean garlic sauce - served over pan fried udon noodles.



.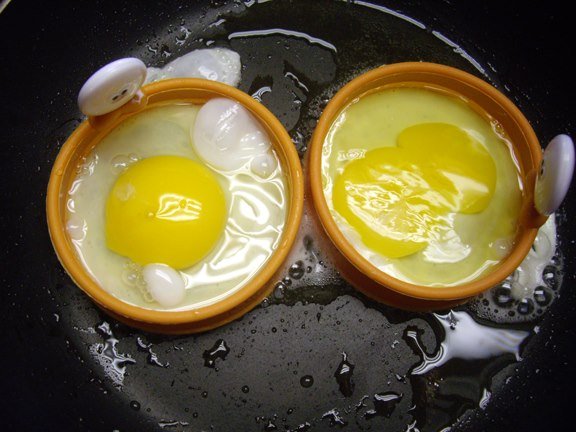 Using the egg rings I picked up for China and Ryan...
Eggs for Bill's back bacon and egg McMuffin.



.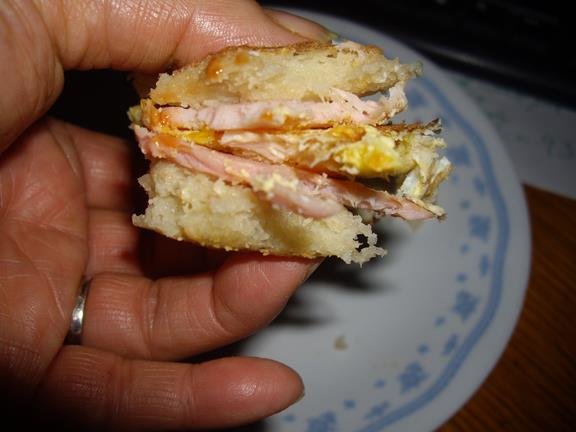 Got his last bite!



.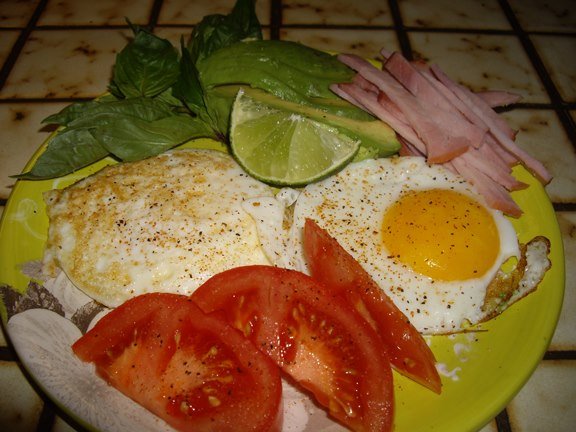 Mine...hmmm...what does one call this...deconstructed egg McMuffin
sans muffin but with avocado, lime, tomato and Thai basil? Back bacon is julienned.
A sprinkle of Slap Ya Mama makes it all taste good!



.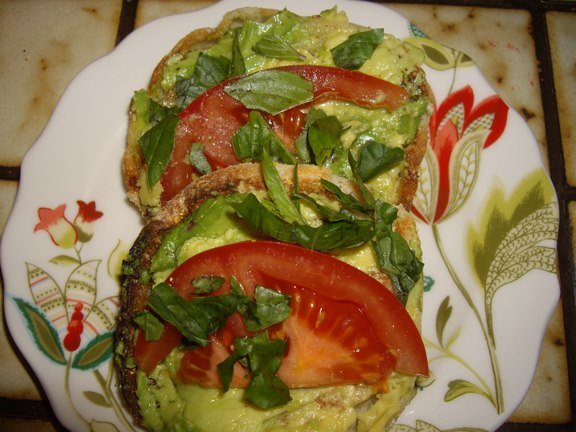 Ah...here's the English muffin - spread with avocado instead of butter,
topped with a wedge of tomato and Thai basil.



.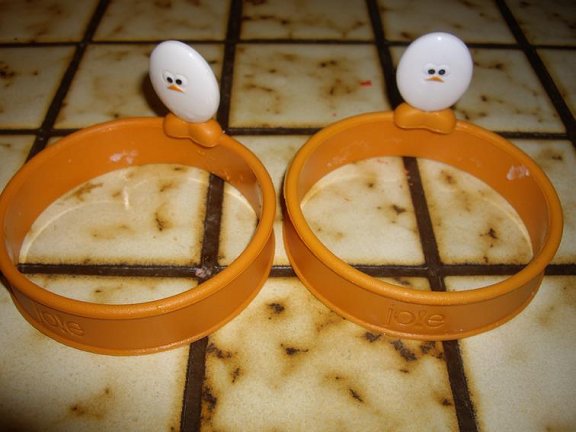 These are from Canadian Tire.
After washing them, they were placed in an unusual spot - by the telephone?!
So they got left behind - to my delight ;-)



.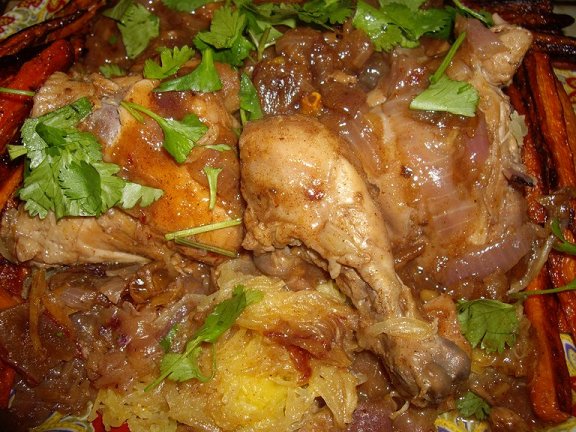 Moroccan Chicken and Dates - eaten with spaghetti squash and carrot fries.



.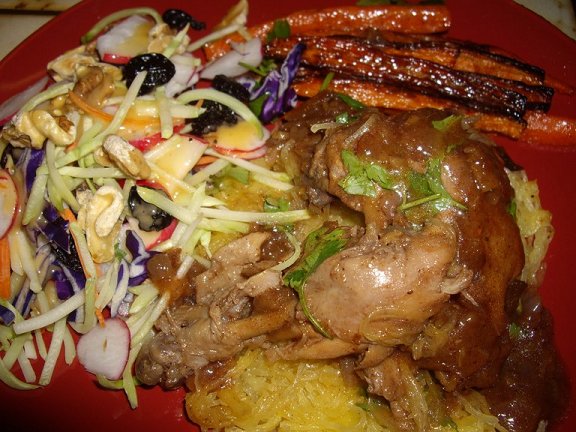 My plate of Moroccan chicken with added brocoslaw
dressed with mango chipotle dressing, toasted walnuts and dried cherries...
Good stuff all around!



.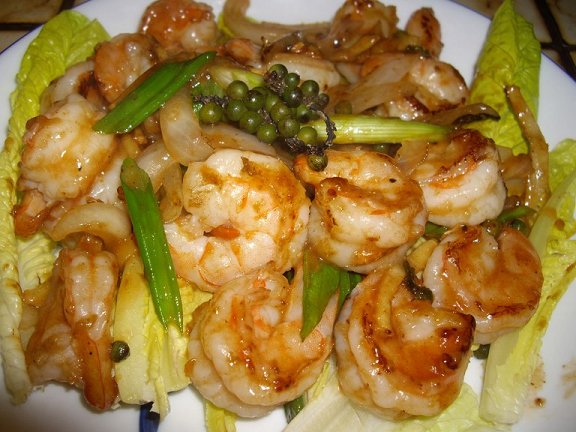 Shrimp in BBQ sauce and fresh green peppercorns.



.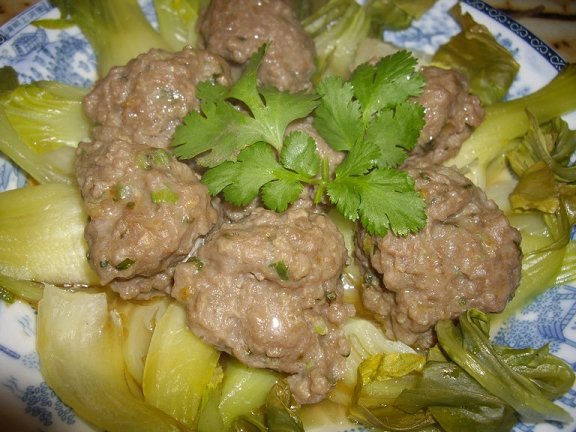 Steamed Chinese beef meatballs...



.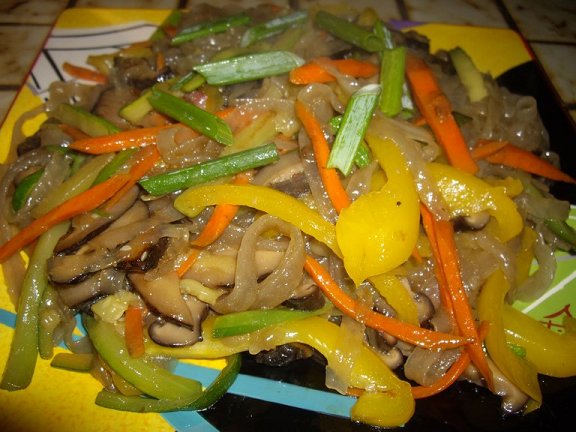 Chop Chae:
Korean sweet potato noodles with shitake mushrooms and other vegetables.
Copyright 2012/2013
Sue-On Hillman
Bill and Sue-On Hillman Eclectic Studio