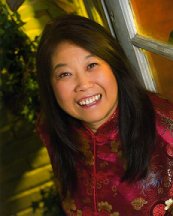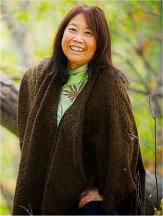 SUE-ON'S KITCHEN
January II: 2013
www.hillmanweb.com/soos/food/52.html
Also featured in my Facebook Album


.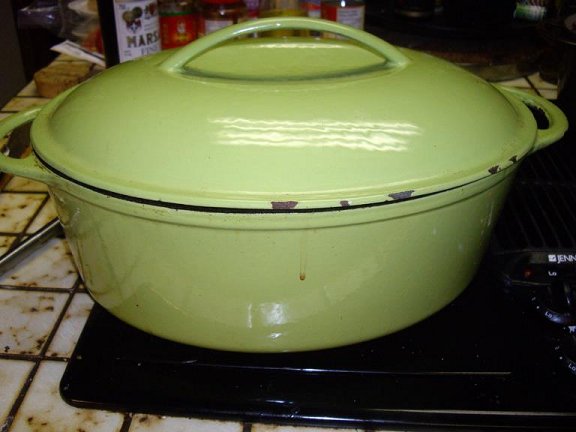 My big green cast iron casserole...



.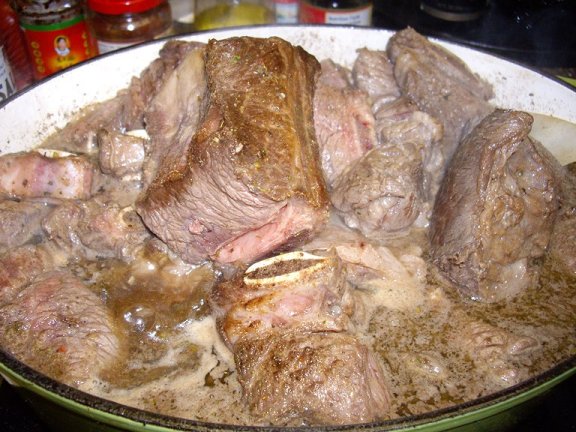 Green casserole full of beef short ribs, braising in the oven with beef stock,
Italian herb mix, celery and celery leaves, a quartered Spanish onion.
Big chunks of carrots, celery will be added tomorrow when I finish up the stew.



.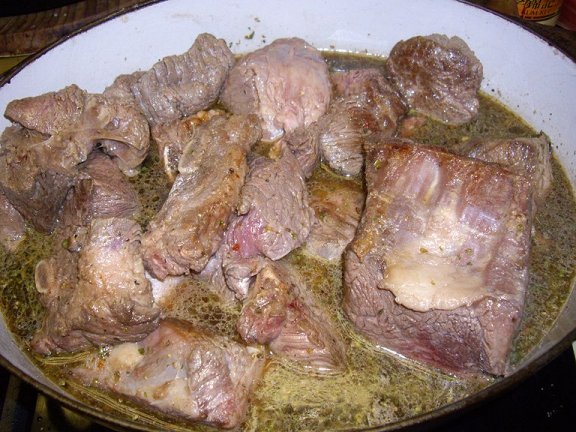 My smaller very old brown Crueset casserole - full of beef short ribs too!
Hope to make German potato dumplings and also steamed rice with this
for tomorrow's post volleyball game supper with great nephew Brendan Yao and teammates...



.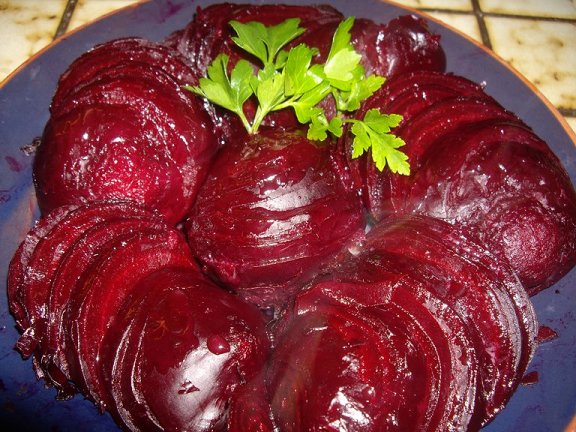 Try them this way, and you don't have to worry about water level or pressure cookers.
AND, it'll smell wonderful in the kitchen and keep you warm :-)



.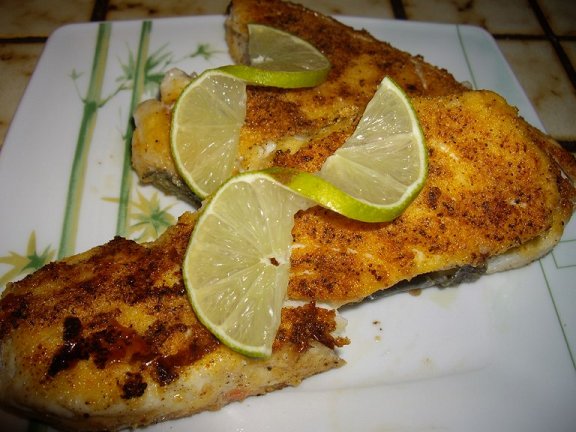 Zatarin fish fry coating on halibut...



.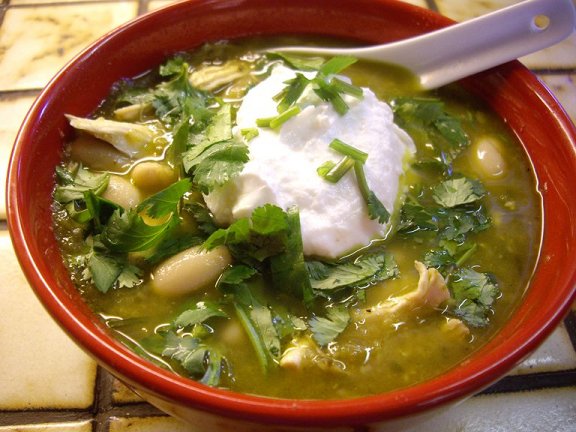 White Chicken Chili:
Used steamed grated cauliflower in place of cannellini beans for reduced carbs...
but I added a spoonful of 0% fat Greek yogurt - carbs.
But that's ok :-) Very good, seems healthy, and worth doing again.



.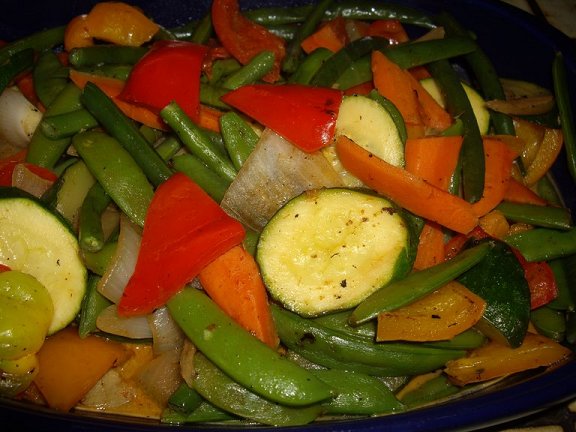 Mixed vegetables stir-fry with Penang curry paste and 2 tbsps of coconut milk.



.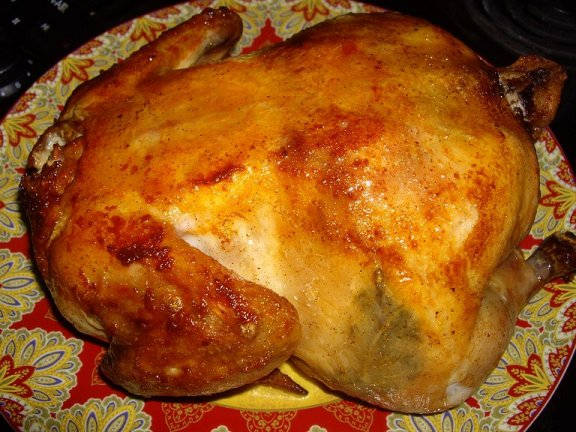 Zuni Cafe Roast Chicken - just out of the 475 F oven.
Skin was crispy and yummy even tho' I'm not supposed to indulge
...just a little piece for posting sake;-)



.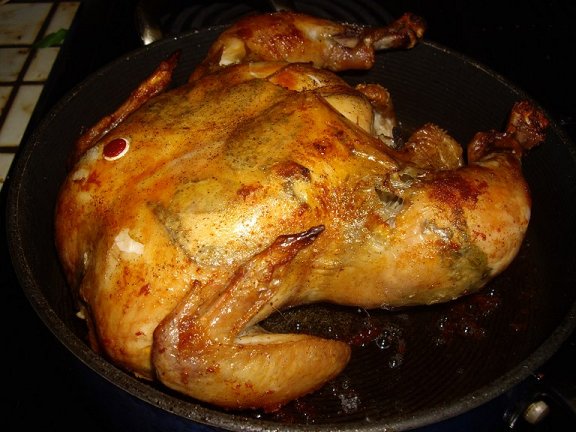 Breast side up of the Zuni Cafe Roast Chicken: 3.5 lb roasting chicken.
Wiped dry, salted, peppered, and left slightly covered in fridge for 2 days.
There are sprigs of fresh thyme and sage under the skin on the breasts and thighs.



.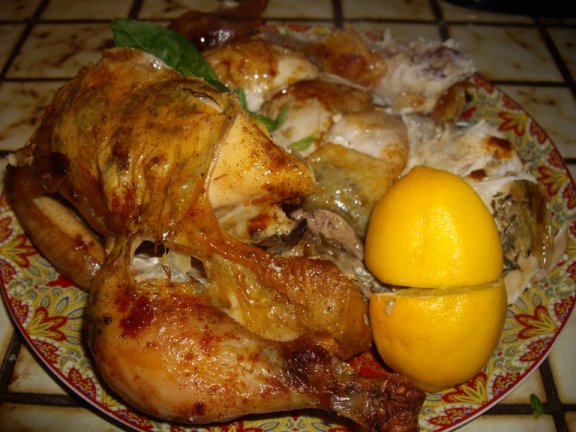 Zuni Cafe Chicken split down the middles.
I cut up one half for our supper along with the mixed vegetables.
Thought I'd try a squeeze of Meyer lemon juice on the meat, and it added a sparkle!



.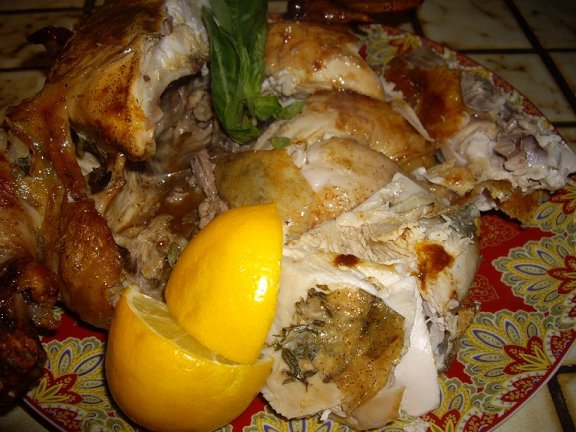 YUMMMMMY!



.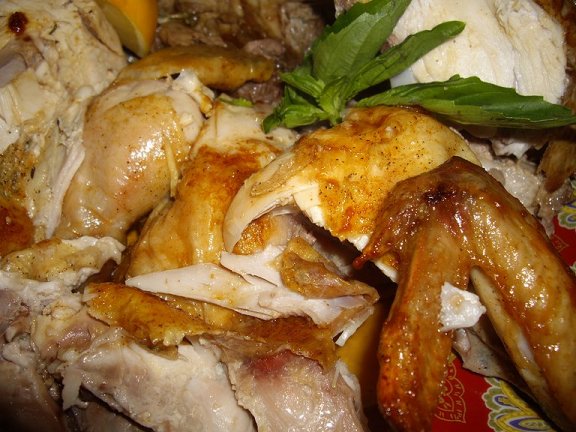 Zuni Cafe is a well-known restaurant in San Francisco.
They serve this chicken with a bread salad. We had the stir-fried vegetables.
The chicken is cooked at 475F breast up for 30 minutes, turned over, roasted for 20 minutes,
then breast side up to recrisp the skin for another 10 minutes.
There was very little fat accumulated in the pan.
This was drained off and a tbsp of water (or chicken broth)
was add to scrape up the fond in the pan.
Wonderful flavour juice along with any juice that came out of the chicken as it rested.
The skin stayed crispy.
The wing tips were divine!
I wrapped pieces of meat in a fresh basil leaf - SO good!
Definitely do again:-)



.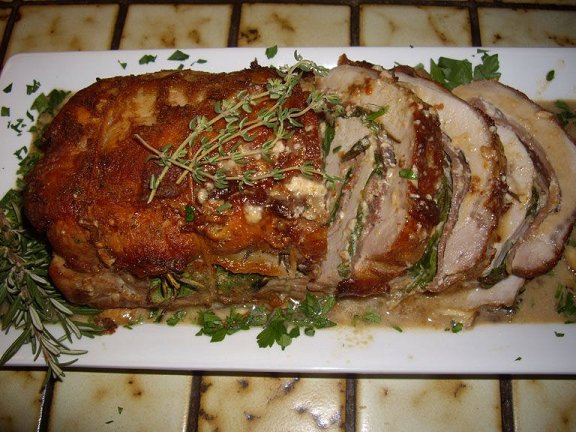 Pork loin stuffed with prosciutto, mozz cheese, spinach, fresh sprigs of thyme, and rosemary.



.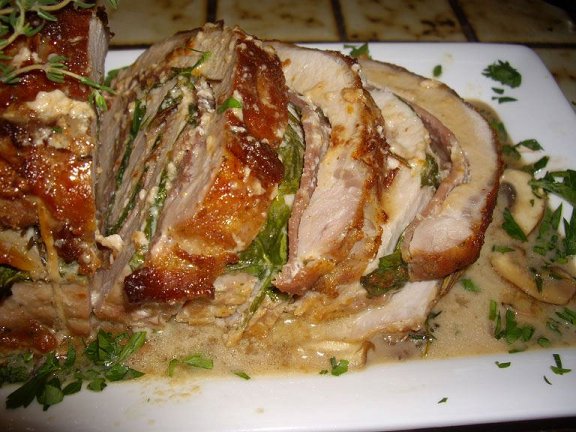 Sliced stuffed pork loin on creminin mushroom sauce.
The cheese actually melted out and mixed with thr juice from the roast.
This was fine - used it for the mushroom sauce along with a bit of chicken stock.



.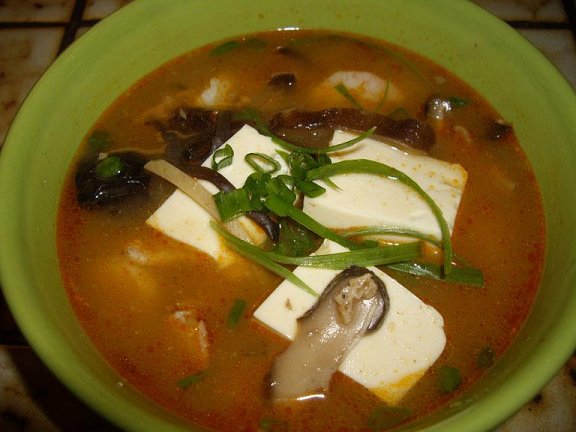 The "cure-all" Hot 'n' Sour soup!
Made the basic stock last weekend. Seem to have "cured"
as it was up-a-notch in tang and spiciness...
Excellent!



.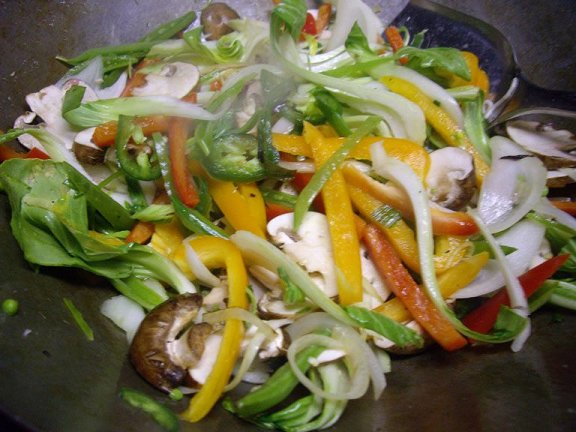 Vegetable medley for the shirataki noodles chow mein:
sweet bell peppers, sugar snap julienne, green and Spanish onion,
baby bok choy julienne, cremini mushrooms, ginger.



.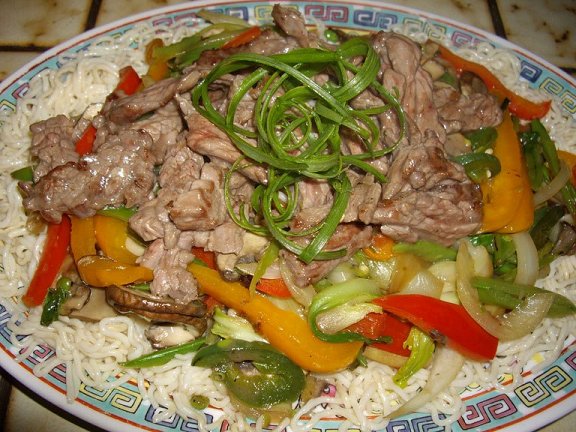 Stir-dried marinated beef skirt steak.
Nice flavour but tough.



.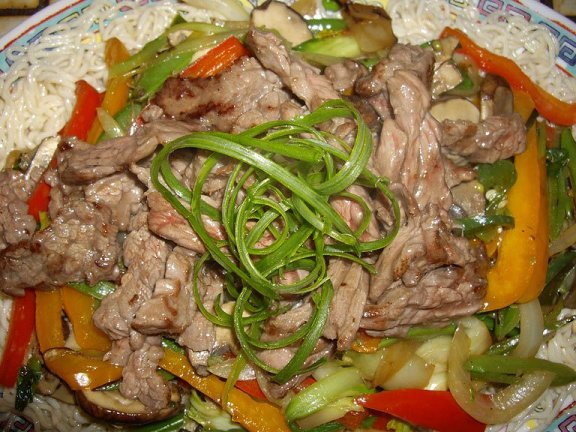 Beef and vegetable "chow mein" with shirataki noodles.
The ones with tofu are quite good.
They do not have the rubber band texture.



.
..


Copyright 2012/2013
Sue-On Hillman
Bill and Sue-On Hillman Eclectic Studio