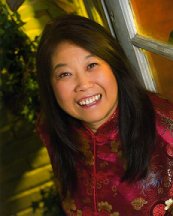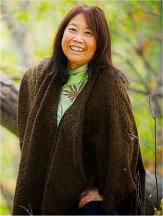 SUE-ON'S KITCHEN
February II: 2013
www.hillmanweb.com/soos/food/55.html
Also featured in my Facebook Album


.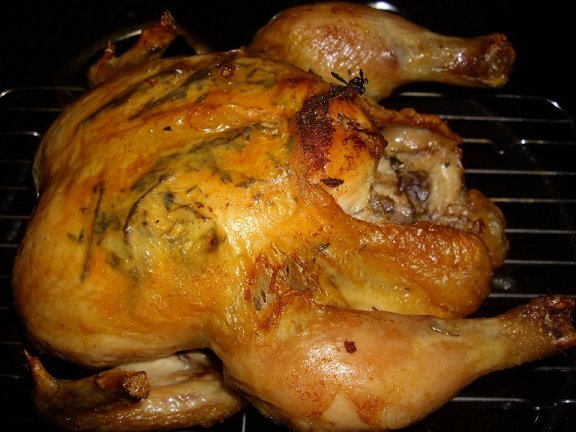 This was the third smallest chicken that I roasted tonight.
Lunch and dinner tomorrow!
The one we had tonight was stuffed with fresh lemons in the cavity
and kaffir lime leaves under the skin.
The lime leaf flavour really came thru' and there was a bit of citrus tang as well.
The second one was stuffed only with kaffir lime leaves,
again, very aromatic, juicy and tender.



.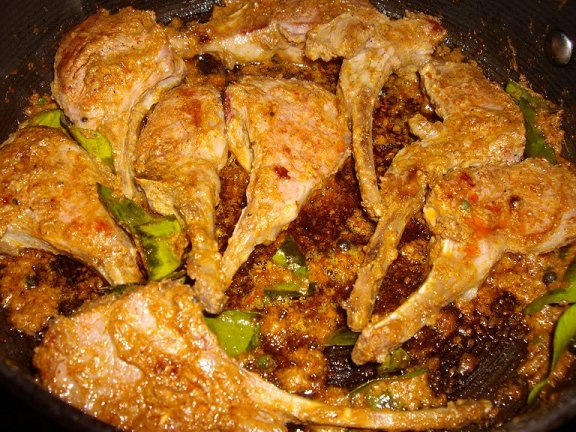 .Lamb chops grilling in coconut milk, Thai red curry paste,
kaffir lime leaves, fresh green peppercorns



.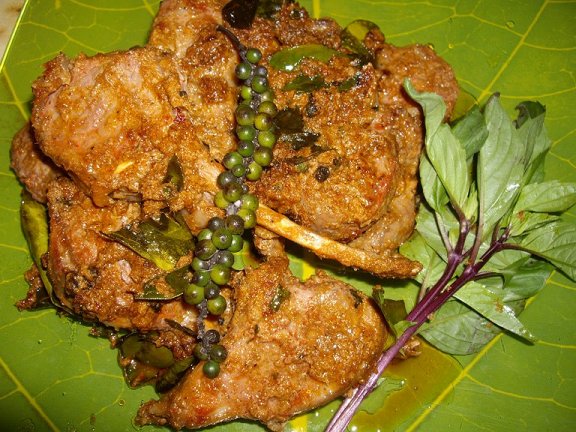 Oh lamb chops! How we love thee ;-)
Eaten with more fresh green peppercorns and Thai basil.
The coconut milk and curry paste formed a "crust" on the chops.
The chops were moist, tender, and OH SO Delicious!



.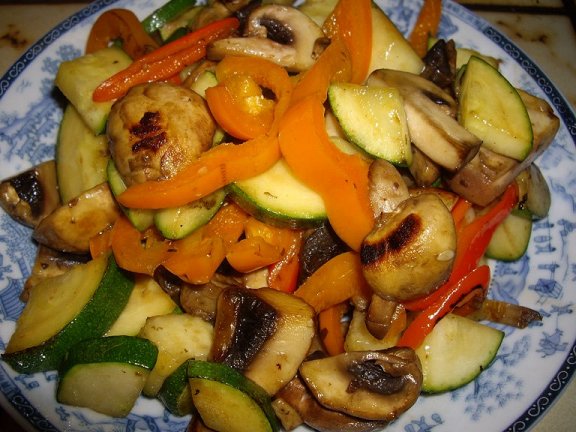 Mushrooms, zucchini, bell peppers stir-fry - no sauce.



.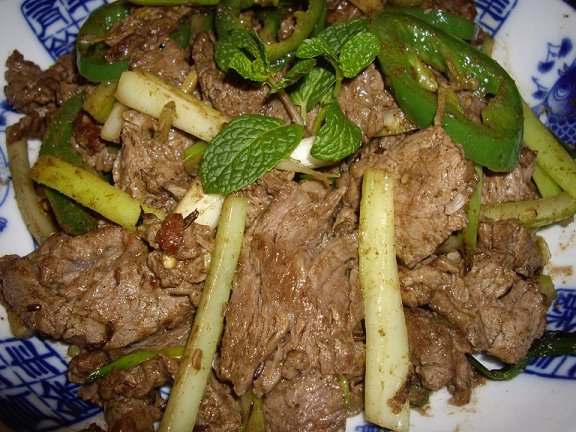 Cumin Beef:
With Thai chilis and jalapeno, ginger, celery, green onion,
jeera (cumin) seeds, and cumin powder.
This also was "dry" fried - no sauce.
There were bursts of cumin flavour each time I bit into a seed. Yum!



.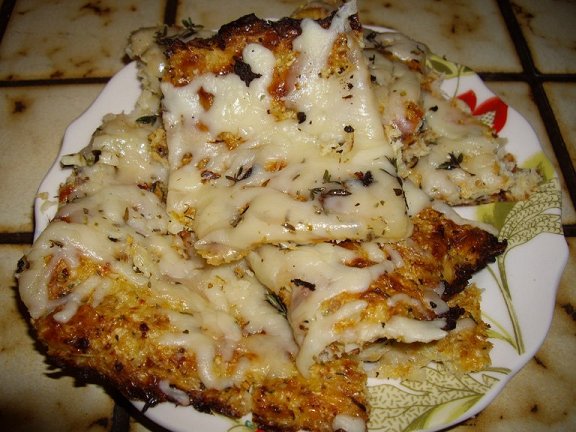 Cauliflower Cheese Breadsticks - on-going experiment...



.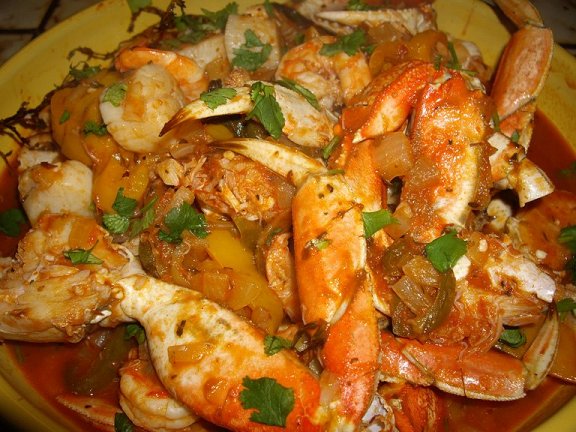 San Francisco Cioppino:
Dungeness, scallops, shrimp in tomato, white wine, and clam juice sauce.
Great flavour with fresh oregano, thyme, basil, lemon juice.
Miss the baguette for dipping tho'.



.


Kung Po Chicken
5 peppers: sweet bell, serrano pepper, Jalapeno pepper,
Thai pepper, Chinese Chili Bean sauce, fresh green peppercorns
- after-burn - maybe should be renamed as Kung POW Gai Ding ;-)



.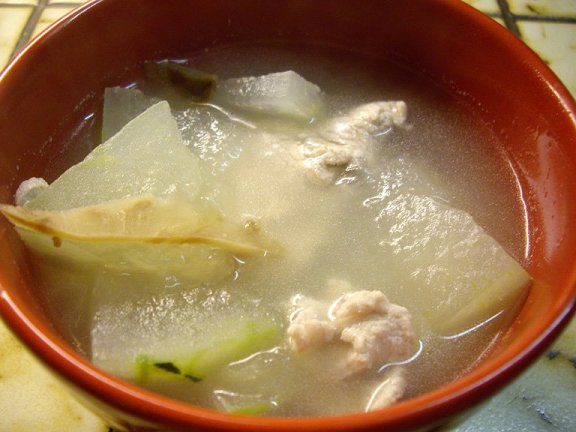 Simple, light wintermelon soup with pork tenderloin and slice of salted turnip..



..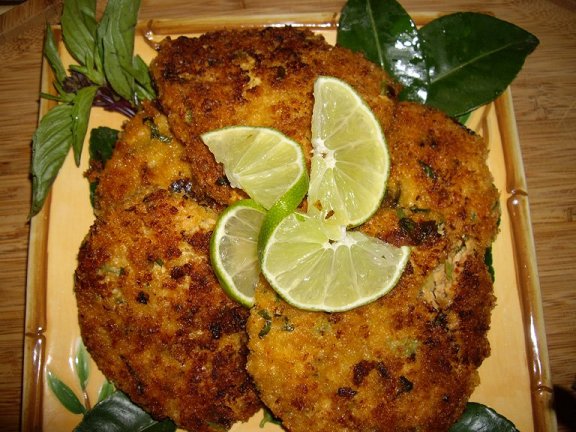 Thai Salmon Cakes:
Fresh salmon, shallots, garlic, Thai red curry paste, Thai basil,
Kaffir lime leaves, green beans, coconut cream, 1 egg, soy sauce, a little sugar in food processor.
Then the mixture was cooled in the fridge for 30 minutes,
formed into patties, coated with Panko, pan fried
until golden then finished in the oven for 10 minutes.



.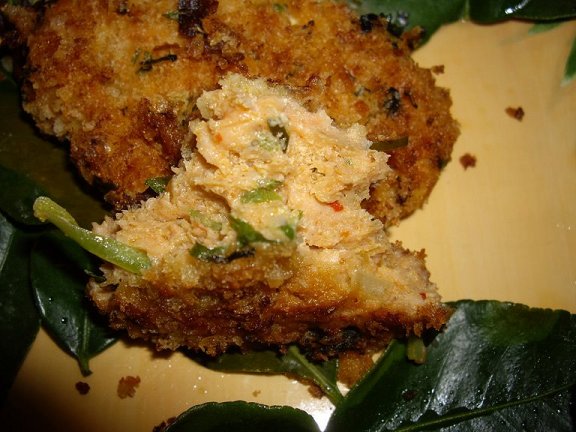 Tod Man Pla Salmon:
Not Your Grandma's Salmon Cakes!
I was going to say "A poor man's crab cakes, but changed my mind.
The salmon is more expensive than canned crab meat. LOL!
Great Thai flavour. Eaten with fresh lime juice or Mango Chili sauce.



.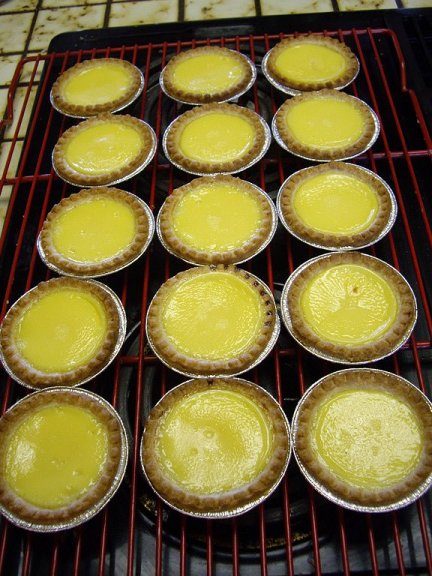 Chinese Egg Tarts: Note to self: Make own tart shells so I can have more filling - the BEST part!



....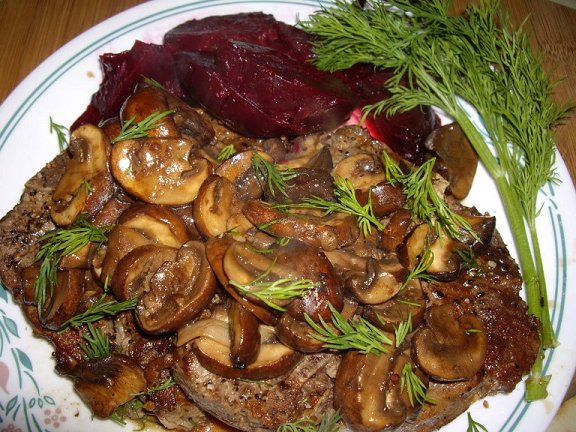 Veal chops with cremini mushroom / red wine sauce, along with oven-roasted beets.



.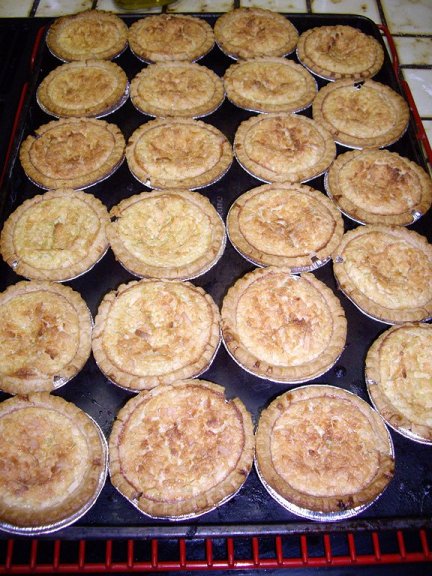 First batch of coconut custard tarts.



..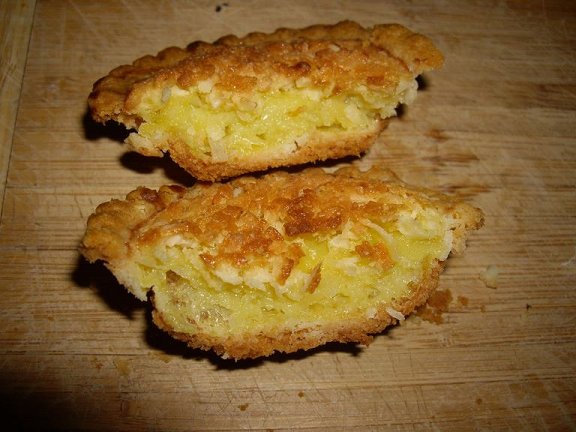 .Split coconut custard tart...Want more filling!



.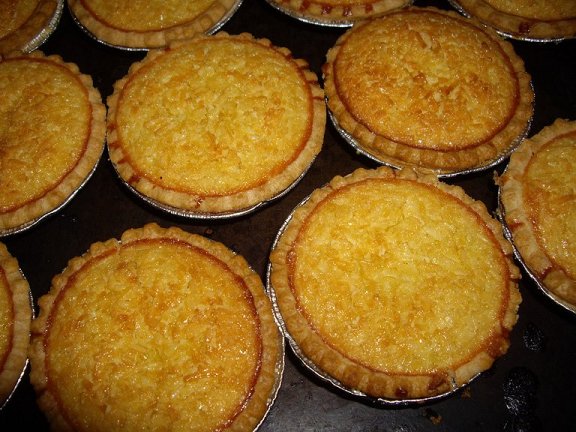 .Second batch - lighting better to show the real colour of the tarts.
Will have to wait for the verdict tomorrow,
just as the students have to hear THEIR results tomorrow ;-)



.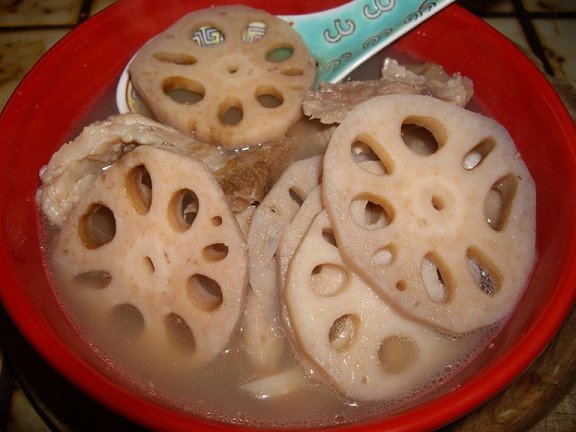 Lotus root (water lily root) soup with pork.



.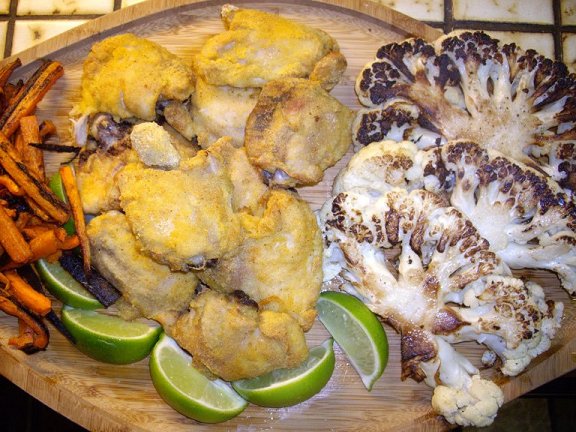 Oscar night supper: chicken cauliflower steak, and cumin carrot fries.



.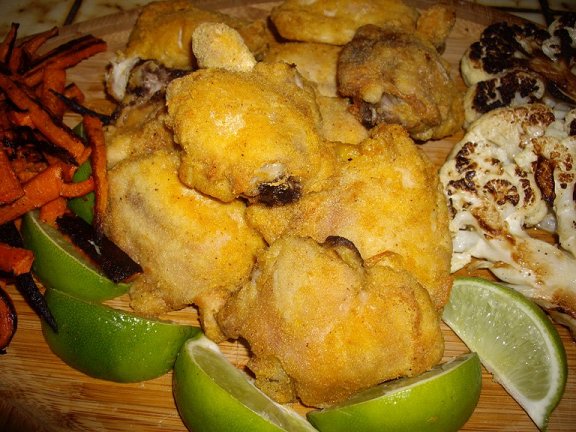 Chicken thighs were coated with New Orleans Fish Fry Breading (And why not!?)
Roasted in the oven and eaten with a drizzle of lime juice.
Carrots were roasted in the oven coated with ground cumin.
The cumin really played well with the sweetness of the carrot.



.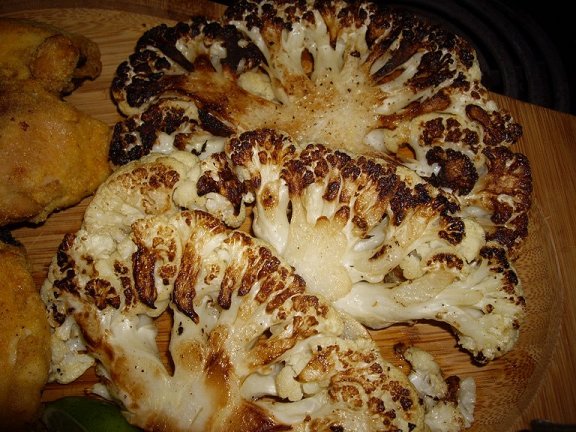 These are called Dan Barber's Cauliflower steaks - a great way to roast cauliflower!
Drizzled with olive oil, a sprinkle of salt, pepper, seared in hot pan then finished in a 375F oven.
.


.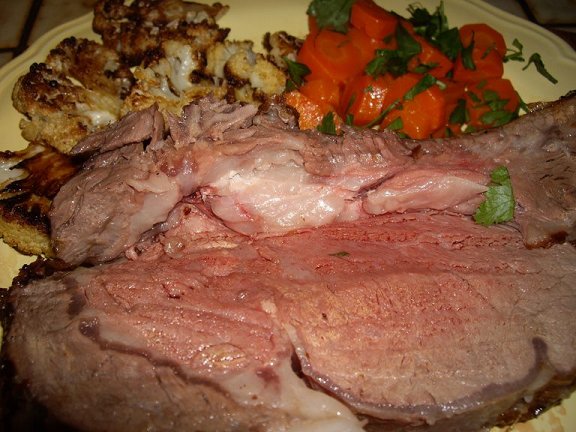 .
Got home late from work, but had this beautiful chunk of beef ready in the fridge.
Used my old method of roasting at 375F - 2.88 KG for 1.5 hours.
Internal temperature was 145F when pulled.
Rested for 20 minutes while cauliflower finished roasting.
Perfect: juicy, tender, flavourful!



.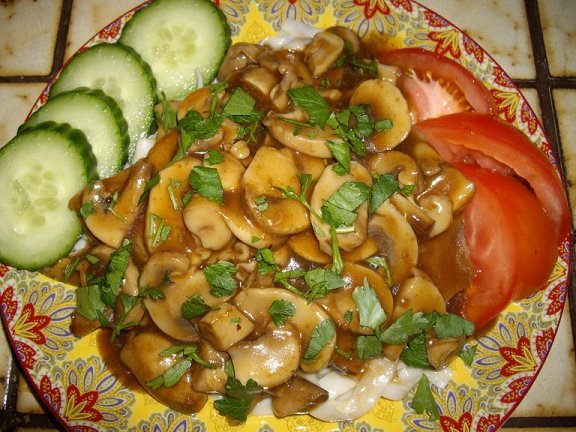 Using up leftovers, so tonight was last night's roast beef "redux":
with mushroom sauce served over shirataki tofu "fettuccini" noodles.



.
..