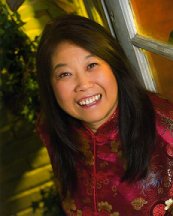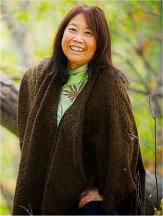 SUE-ON'S KITCHEN
MARCH I: 2013
www.hillmanweb.com/soos/food/56.html
Also featured in my Facebook Album


.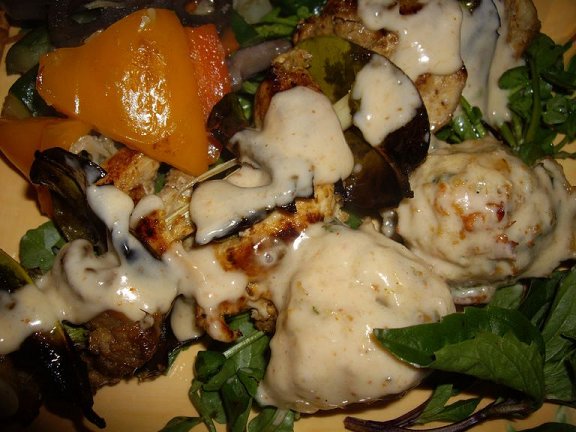 Trying out a couple of new chicken recipes from new cookbooks:
Lemongrass Skewer Thai Chicken with kaffir Lime Leaves.
Green curry paste adds quite a bit of heat,
but the lemongrass and lime leaves didn't impart as much flavour or aroma as I had hoped.
Also made Thai Chicken Balls.
In trying to NOT use bread crumbs and subbing out with grated coconut,
the meat balls turned out drier than desirable.
These were baked in the oven.
I made a sauce with coconut milk and a bit of Thai curry paste.
Back to the drawing board;-)



.


Salmon fillet baked on a bed of lemongrass, kaffir lime leaves, lime slices,
Thai chili pepper, green onion, cilantro, ginger, drizzled with olive oil.
The salmon was wrapped in foil (no banana leaves today) and baked in 375F oven.
The oven helped warm the kitchen ;-)
Sides: carrots steamed with green cardamon.
Green beans steamed with fresh ginger.



.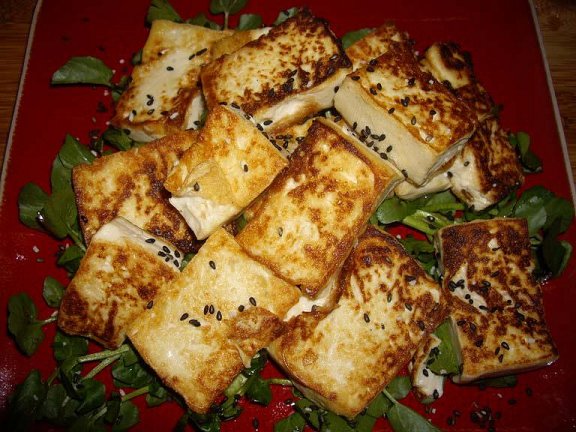 .Crispy tofu with black sesame seeds.
Eaten with Saigon Chili Oil



..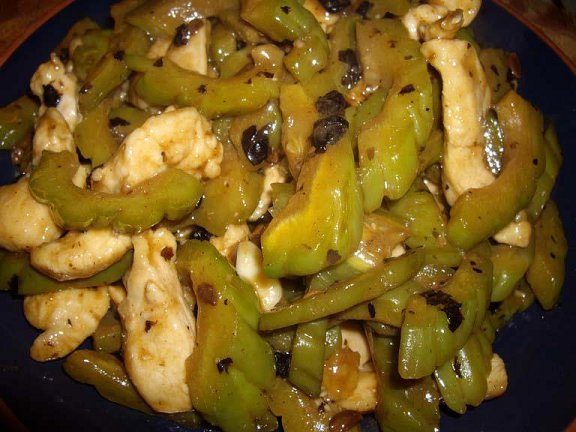 Silkened chicken breast with fermented soy beans and bittermelon -
very traditional Chinese, and you either love it or hate it,
and wonder WHY anyone would eat this stuff. LOL!



.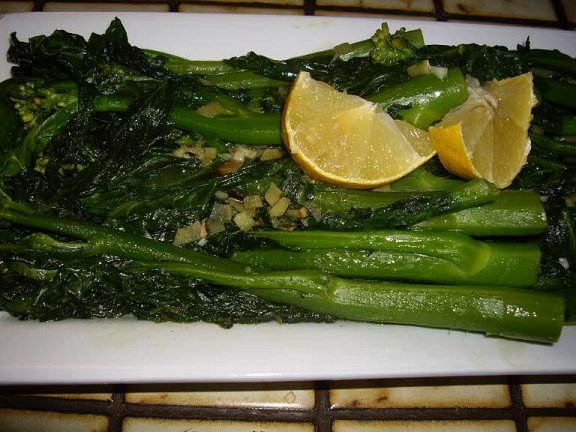 Gai lan with garlic and ginger



.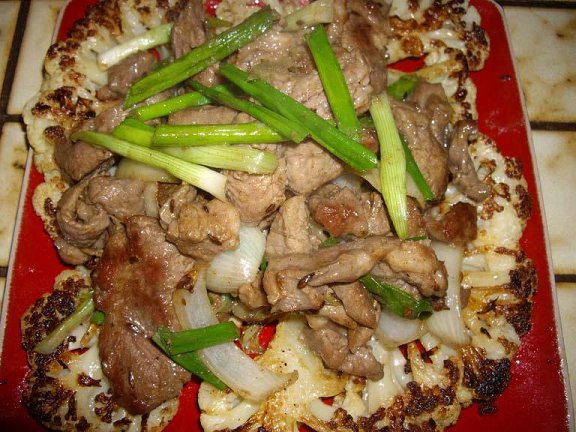 Cumin lamb on roasted cauliflower.



.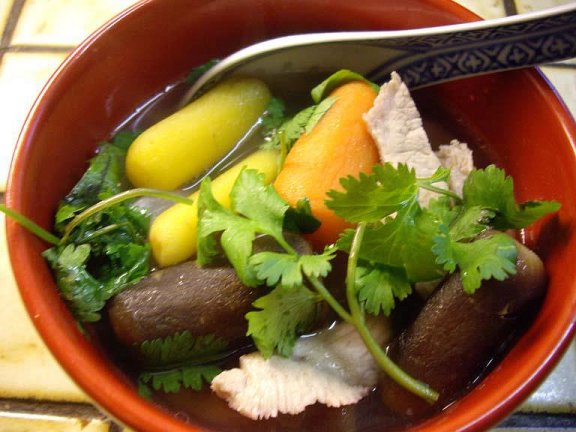 Tri-colour carrots and daikon soup with sliced pork



.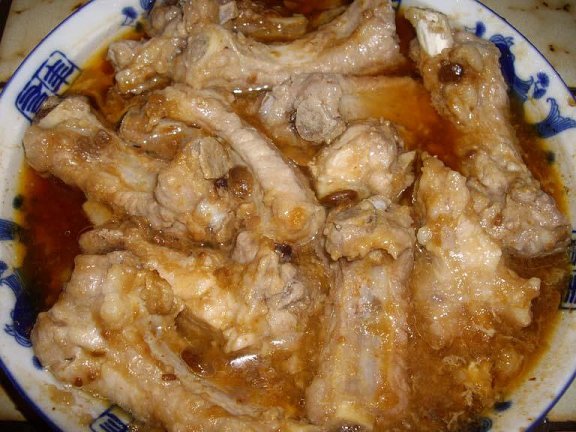 Pork baby back ribs steamed with brown bean paste - tender, juicy, and salty :-)))



.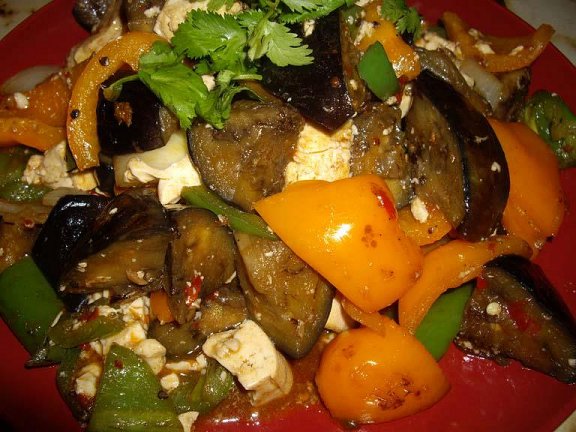 Vegetable medley:
Eggplant, sweet orange peppers, Anaheim peppers, jalapeno peppers tofu,
stir-fried with chili bean paste (toban sauce)



.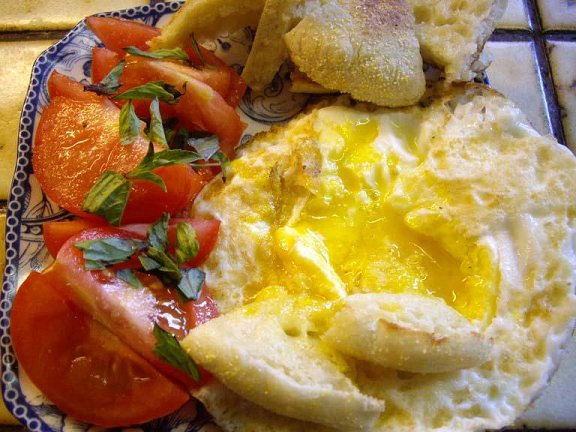 Sunday's brunch: I had easy-over egg
(love the ooey gooey yolk in which I dipped the bits of a toasted English muffin.
Nice wedges of vine-ripened (probably from Mexico;-)
went nicely with this.
Bill had back bacon and spicy ketchup with his:-)



.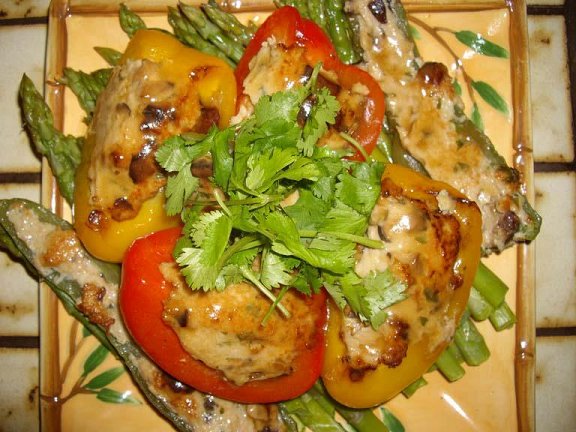 Had lean ground chicken breast thawed...what to make?
Finally added some minced re-hydrated shitaki mushrooms, chopped cilantro,
seasoning, oyster sauce, and a bit of cornstarch to bind the mixture.
This was stuffed into sweet bell pepper segments and Anaheim peppers,
pan fried then simmered with chicken stock.
Served over steamed asparagus - not bad for a last minute throw together.



..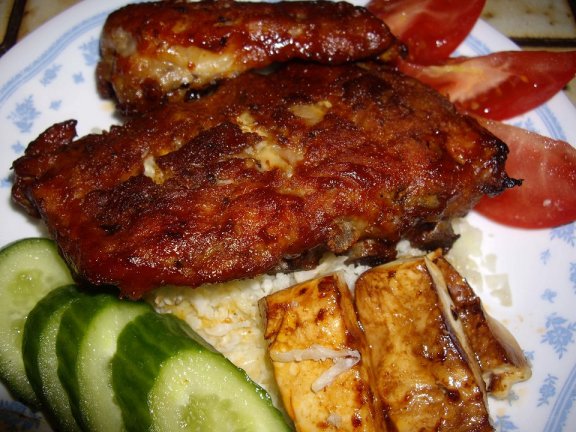 Pork back ribs with Cajun rub and chipotle BBQ sauce
- oven baked - over a bed of cauliflower rice.
Had a few cubes of tofu left over from hot 'n' sour soup,
so I threw them in with the ribs.
Looks pretty but rather tasteless with a bit of sweetness ;-)



.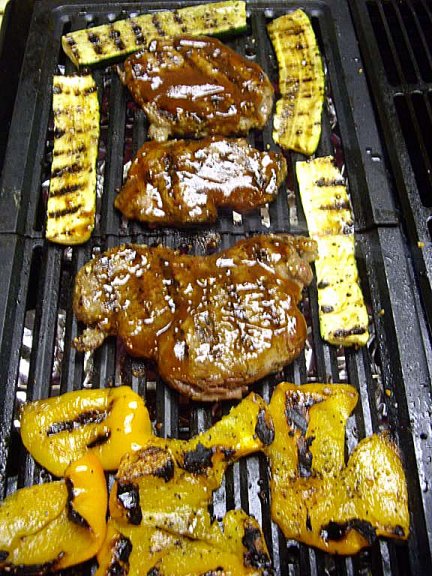 Steaks and veg on the Jenn Air grill.
Tenderloin steak rubbed with Caribbean spices
then brushed with chipotle BBQ sauce.
Grilled zuchinni and sweet bell peppers.



..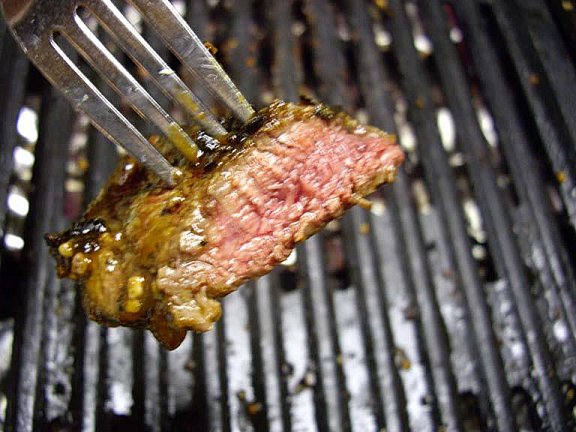 A test bite :-)



.
..


Copyright 2012/2013
Sue-On Hillman
Bill and Sue-On Hillman Eclectic Studio