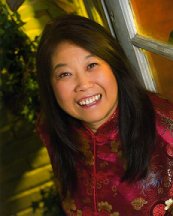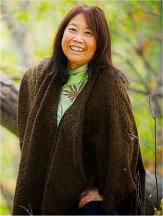 SUE-ON'S KITCHEN
APRIL I: 2013
www.hillmanweb.com/soos/food/58.html
Also featured in my Facebook Album
Bill and I spent April and May in Malysia, Singapore, Thailand, and China.
I did very little cooking during that time but we ate very well.
I photographed and documented many of the exotic dishes we ate.
Some of these dishes are shared on the April and May pages. . .
and many of the recipes are now in my favourite foods files section in my personal recipe book.



.Malaysian Delights



...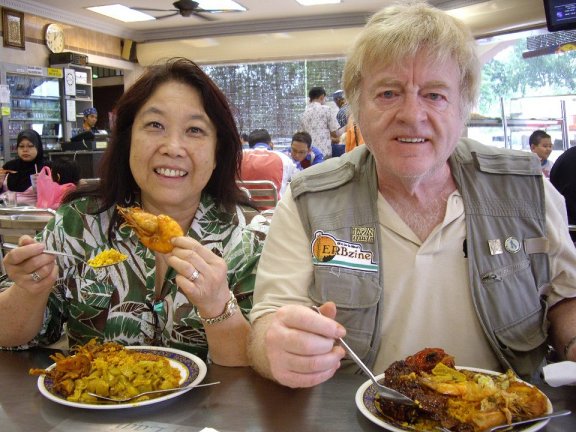 This was actually our first breakfast in Malaysia -
after Kerry and Edah picked us up at Penang airport.
This was a 24 hour Indian restaurant...
Nothing like some curry and spices to help clear the jetlag ;-)



..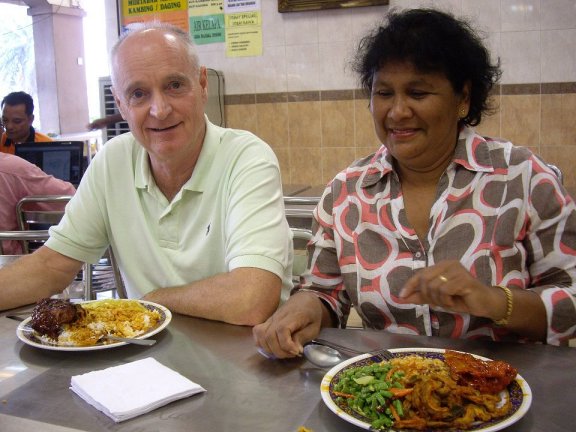 Our host Kerry Morris and Hostess Edah Morris



.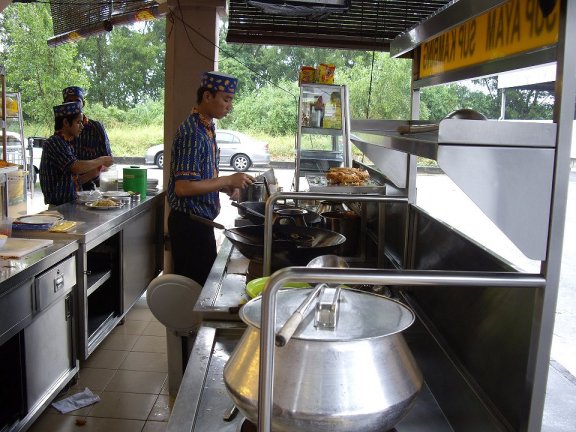 The deep-fry guy



.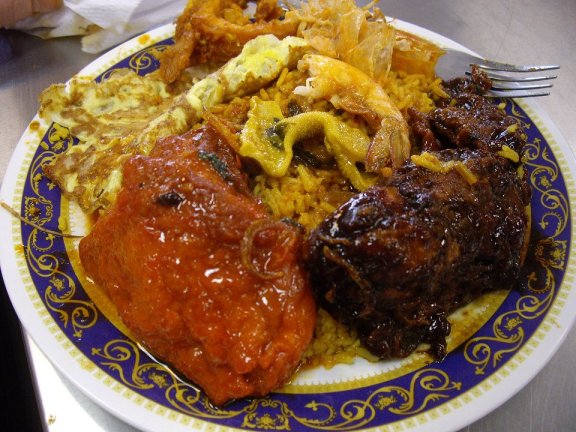 Chicken with 2 kinds of sauce, shrimp, rice, a mix of sauces, fried onions, tripe,
calamari, a mixture from Bill's and my plate.
This for four of us cost $20.00!
.


.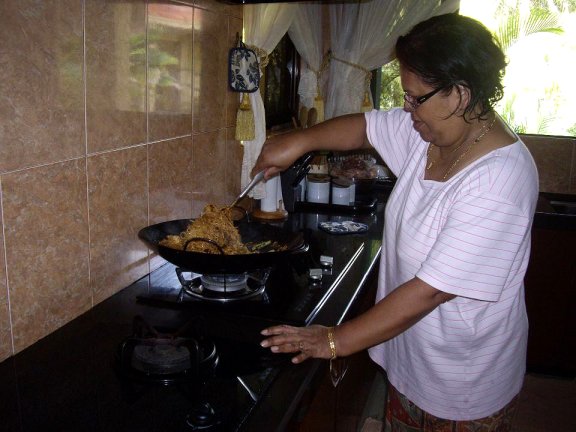 Kakpah (Edah's sister Sharifah) who cooks for us EVERY day
during our wonderful stay at Kerry and Edah Morris's home in Malaysia.
Here she is cooking noodles in a spicy sauce with beef and vegetables
- better than ANY restaurant stuff :-)



.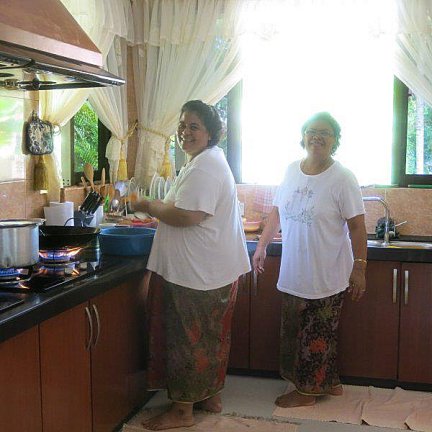 Edah's sisters Zah and Kakpah cooking up another mega meal!
Kakpah has cooked different dishes for us every day of our stay.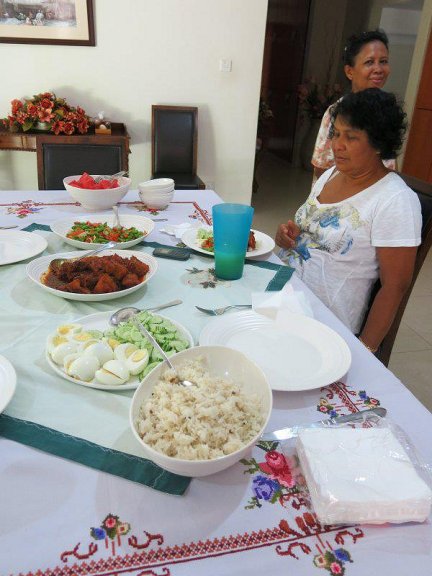 Another of Kakpah's lunch meals.
Here the big meal is around 2 pm... and that's usually after a great breakfast.
Here are Edah and their live-in maid Wati. She does our laundry;-)



.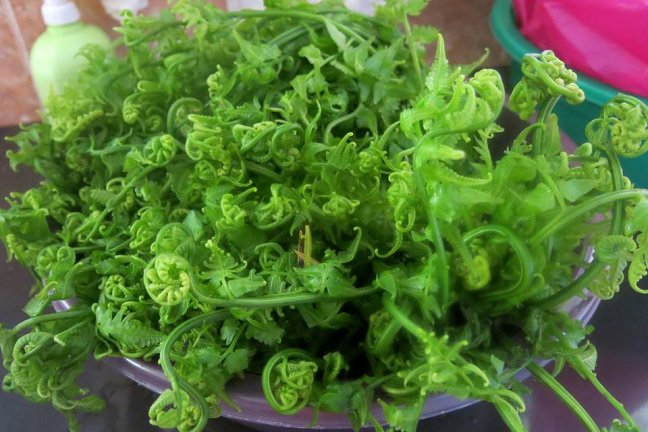 Edah's brother picked a pile of these one morning, close to their property.
The more tender bits are broken into sections then fried - a quite delicate flavour.



.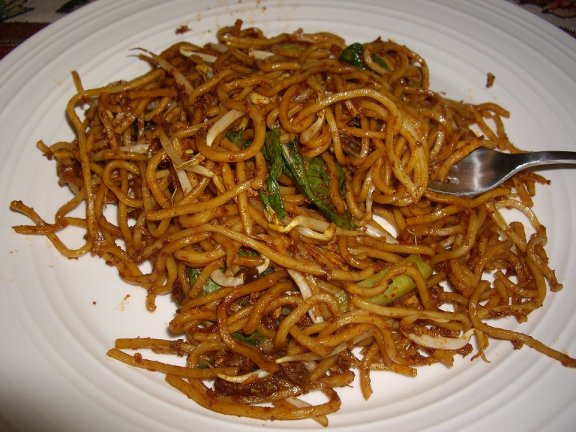 Dug into the food before I remembered to TAKE A PICTURE! LOL!


.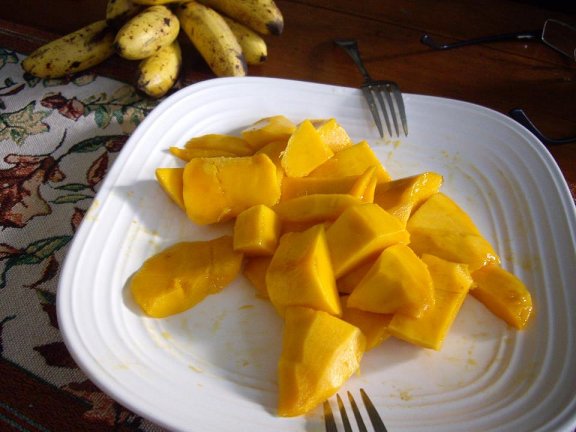 Mangoes and bananas for breakfast


.
.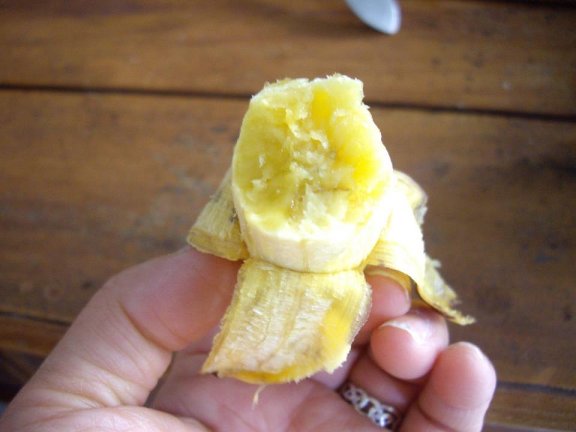 These little babies are denser in texture, aromatic, and sweet
- ripened on the tree


.
.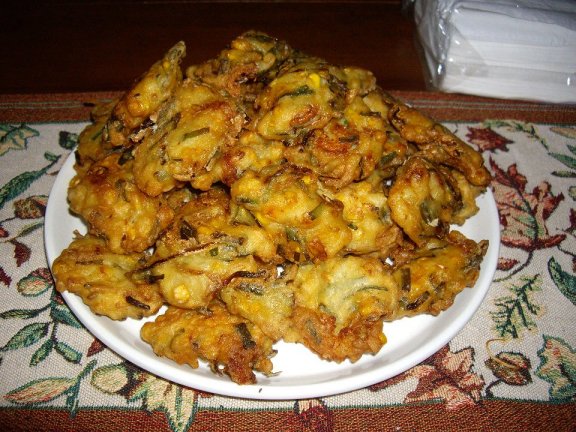 Another of Kakpah's delights:
Shrimp and garlic chives fritters


.
.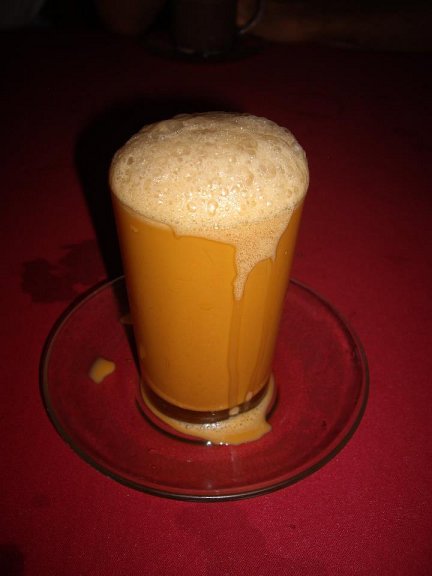 Delicious pulled tea!


.
.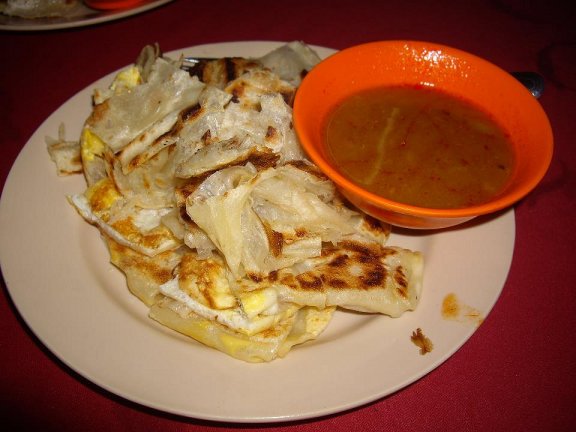 Roti with egg and curry lentil dip.



.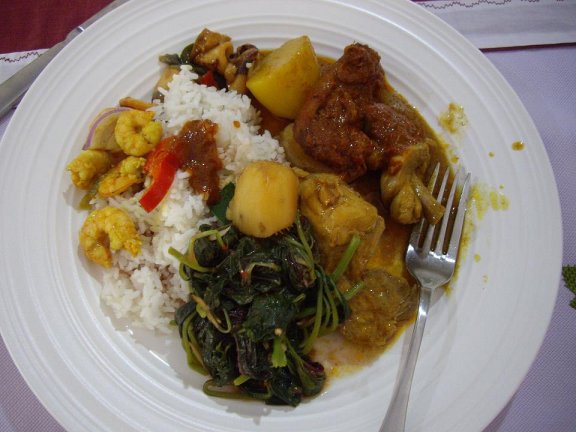 One of the many delicious lunches Edah`s sister has cooked for us since we arrived.
There was shrimp and chili peppers, a spinach and sweet potato dish,
curry chicken and potato, chicken in chili paste and coconut milk, rice, squid....



.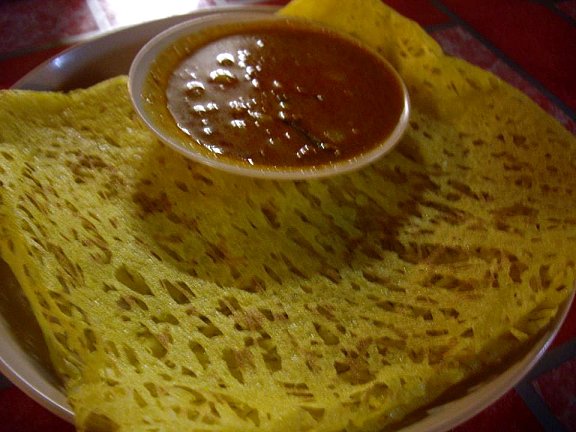 Roti Jalal - late night snack!



.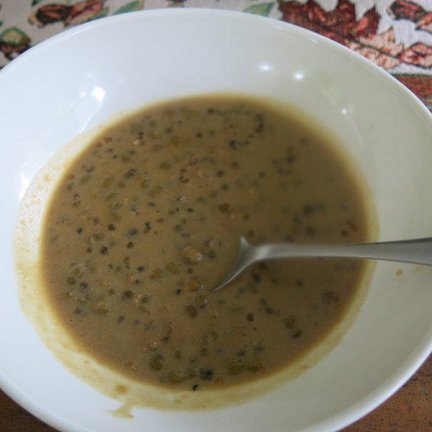 This was a sweet snack that kakpah made for the evening:
mung beans, condensed milk, coconut milk and palm sugar.
Loved this as it reminded me of the red bean popsicles and
the sweet bean soup I make with nuts, etc.
So many tastes that remind me of my childhood in Hong Kong, yet different.



..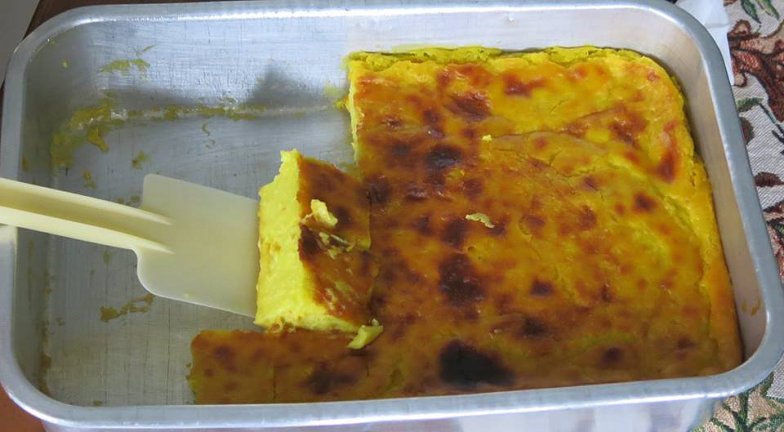 Zah's delicious corn custard cake.



.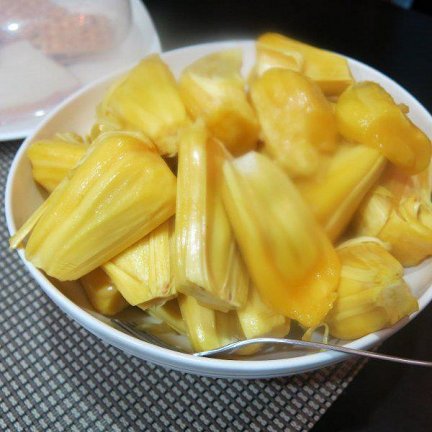 Our first experience with jackfruit.
Edah brought this back from a roadside vendor already in segments.
It has quite a distinct aroma and firm texture.



.
.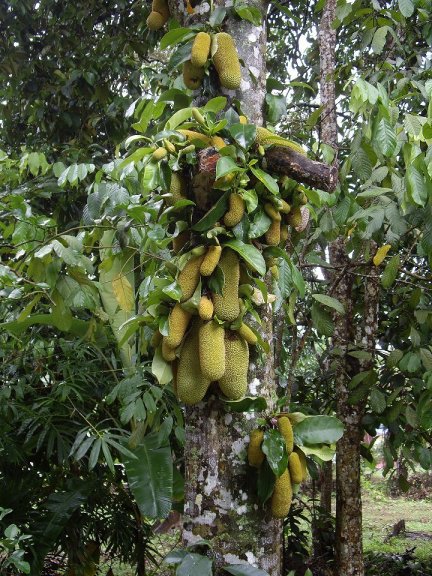 Jackfruit tree in Kerry and Edah's house



.


Not all of our Asia 2013 adventure involved food. . . we did a few other things.
See: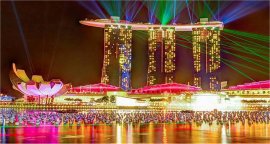 Copyright 2013
Sue-On Hillman
Bill and Sue-On Hillman Eclectic Studio