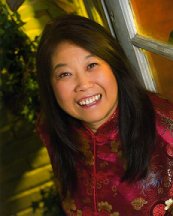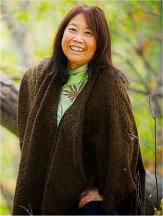 SUE-ON'S KITCHEN
APRIL II: 2013
www.hillmanweb.com/soos/food/59.html
Also featured in my Facebook Album
Bill and I spent April and May in Malysia, Singapore, Thailand, and China.
I did very little cooking during that time but we ate very well.
I photographed and documented many of the exotic dishes we ate.
Some of these dishes are shared on the April and May pages. . .
and many of the recipes are now in my favourite foods files section in my personal recipe book.


Outdoor Night-Time Parking Lot Diner

.
..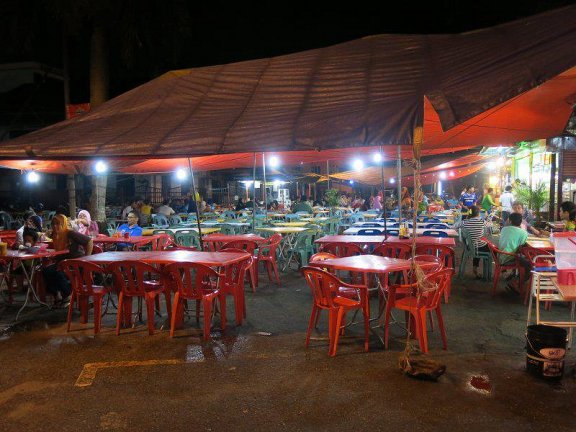 .Edah and Kerry took us to a "parking lot food court" - another new experience.
What a great way to make use of an empty lot after 6 pm.
There are various food stalls and the atmosphere is very conducive to hearty appetites ;-)



.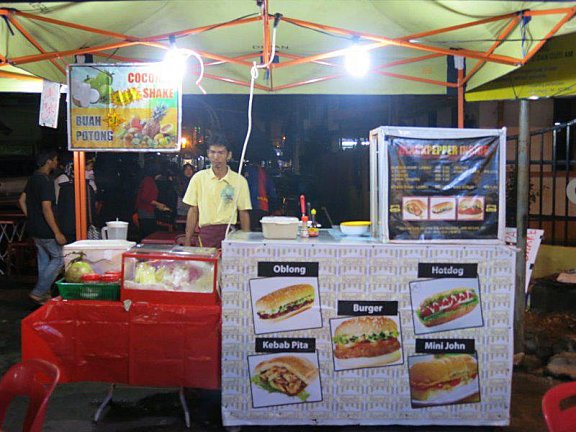 One of the food stalls in the "Parking lot Diner"



..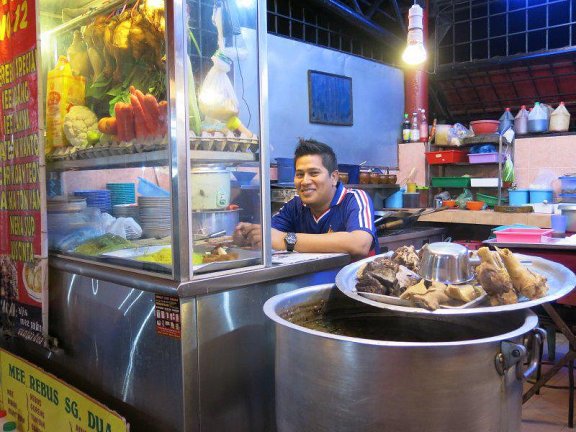 BBQ meats stall


.
.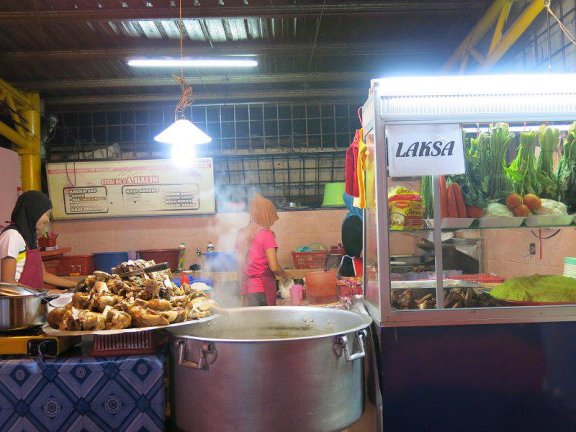 Laksa stall



.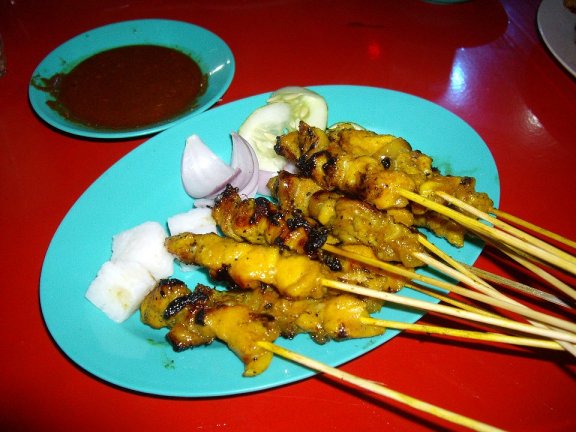 Chicken satay



.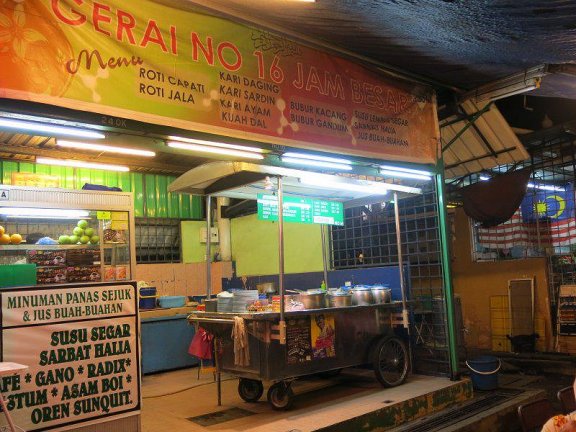 Roti stall



.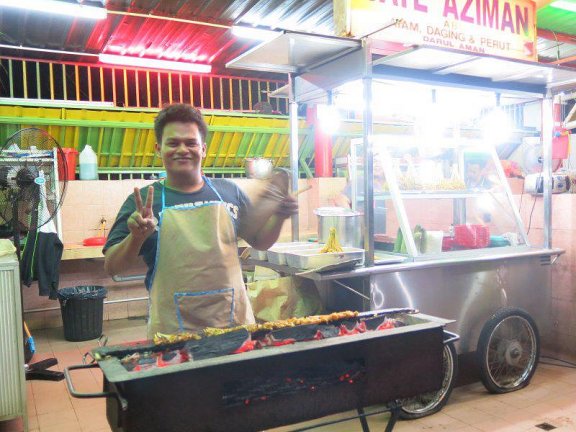 The Satay Guy



.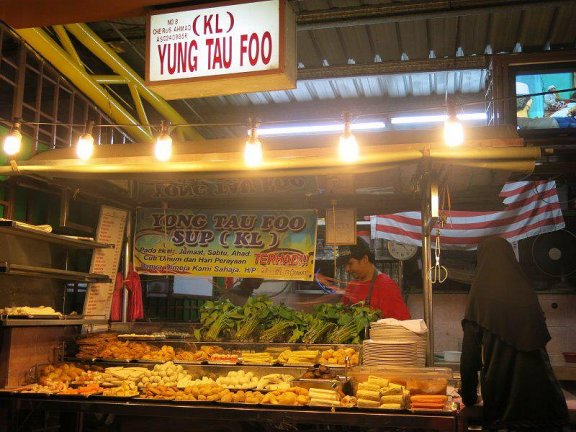 Tofu and fish ball stall



.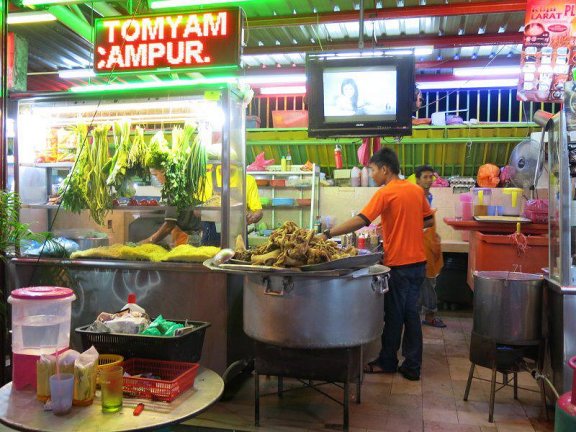 Tom yam stall



.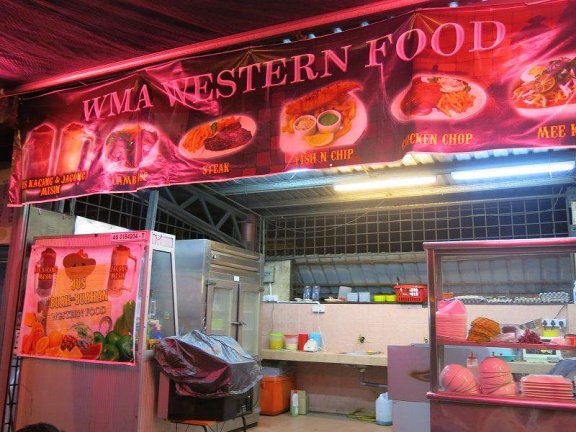 Western Food stall...looked pretty lonely...LOL!



.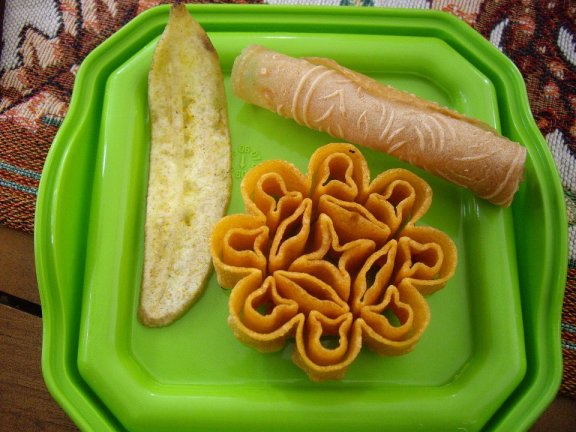 Late night snacks - spicy, sweet, crunchy.
These are pastries.
The long flat one is banana chip,
the roll is egg...nearly transparent - very light and not too sweet.
The rosette is so pretty, like Belgian and Icelandic pastry.
This one was slightly spicy - some cumin in it.
They also make a sweet version.


.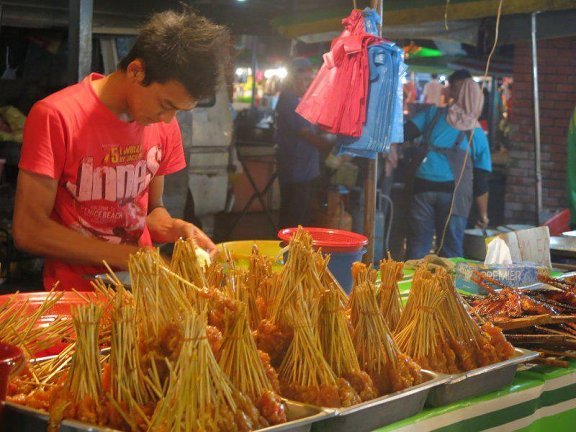 One of the many stalls at the night market, slightly different from the day maket.
At this one, there are more take-away food stalls.
Many workers pick up food on their way home - great variety...



.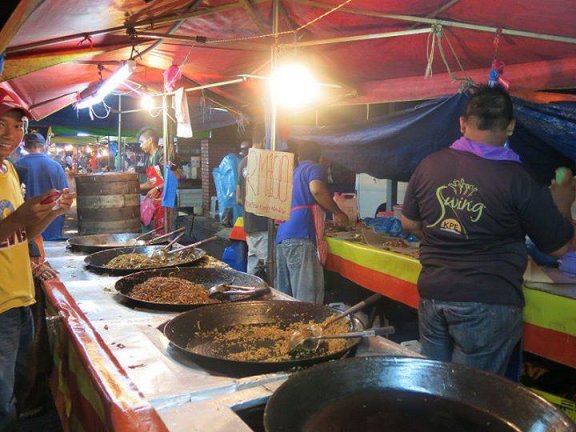 Nasi goreng - fried rice and baos (paus stall)



.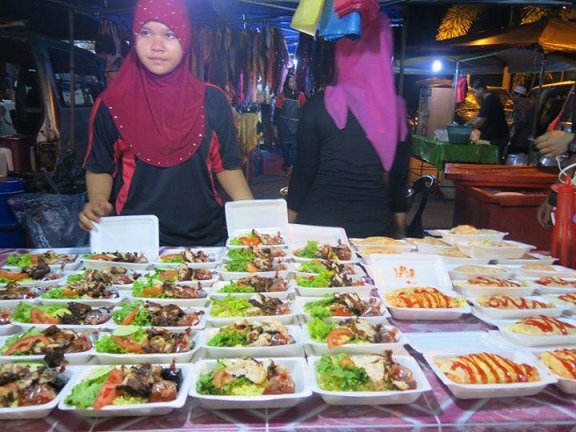 Ready to eat complete plates, rice and various toppings



.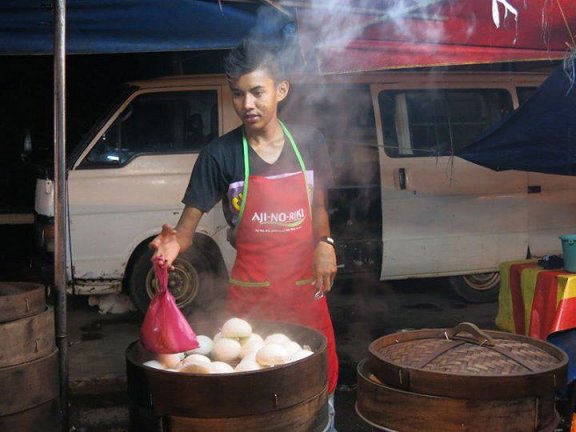 .Fresh out of the steamer baos filled with kaya (a coconut milk spread)
or black beans - sweet pastries



.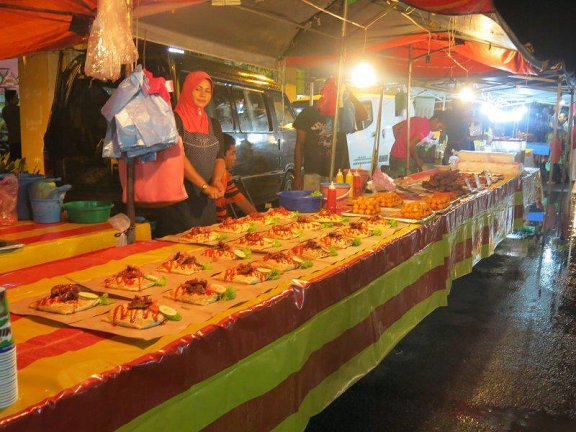 How to choose...decisions, decisions!



.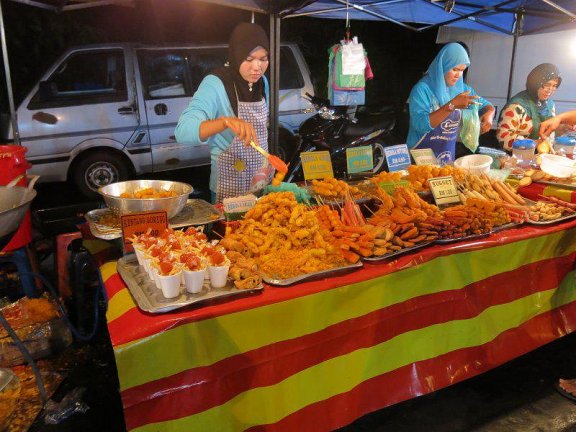 Malaysian KFC? Lots of deep fried chicken, etc.



.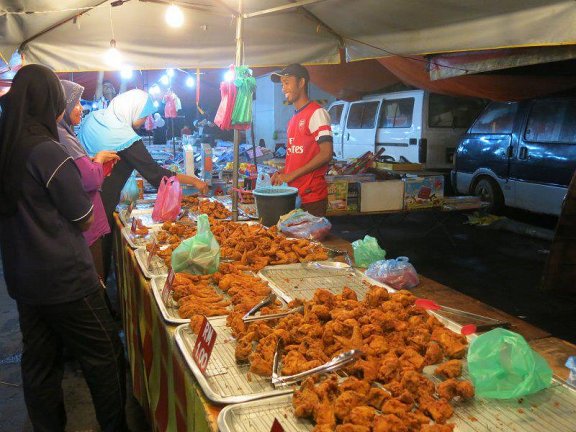 More Malaysian KFC



.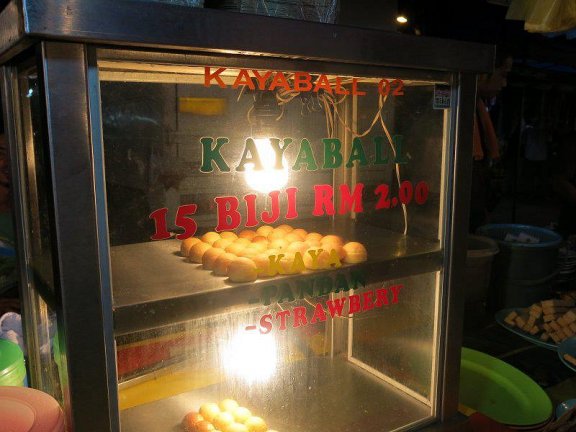 Kayaball stall...deep fried "kaya filled donuts"



.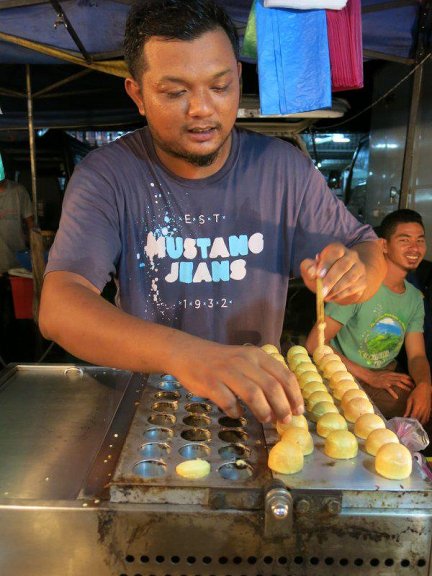 Kayaball chef



.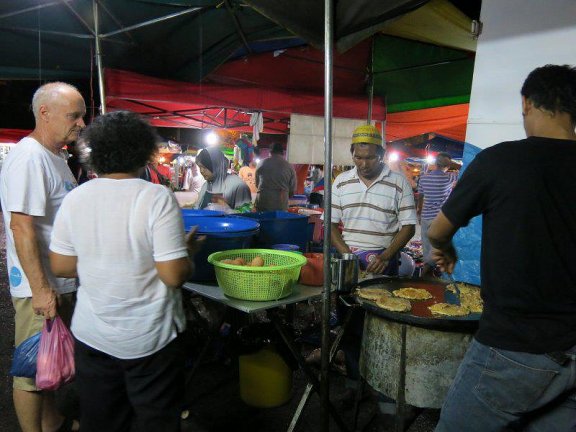 This is one of Edah's regular stalls.
The man in the white makes a very thin dough wrapper
as well as ladling a mixture of egg and filling onto the grill.
He wraps an "omelet" in the dough then fries the whole thing on the grill.



.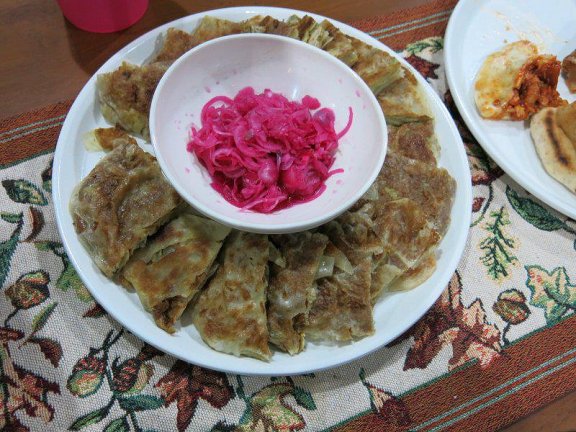 The "omelet" cut up and eaten with pickled sliced onion.



.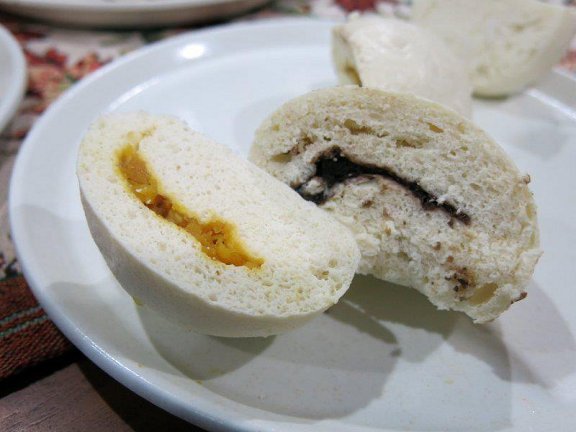 The two kinds of sweet baos.



.


We also picked up som kebab, and "apom" -
the crepes filled with crushed peanut and cream corn.



.
.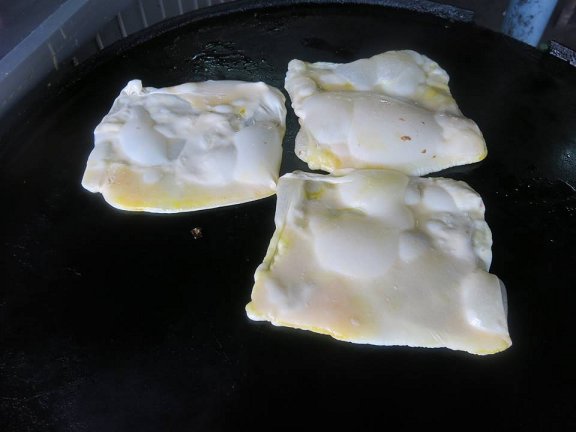 The roti getting golden on the grill.
The roti, or Indian bread, can be plain or grilled with egg inside.
Either way is delicious!



.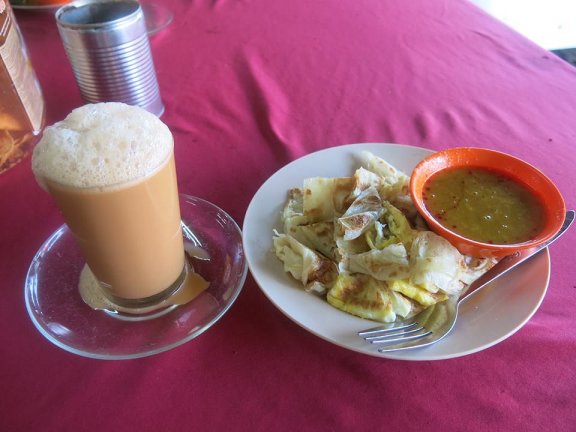 A great breakfast: the pieces of roti are dipped in a mild lentil curry sauce.



.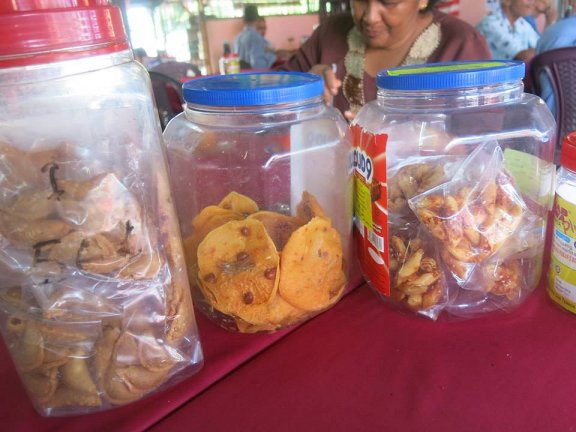 Crispy snacks




Not all of our Asia 2013 adventure involved food. . . we did a few other things.
See: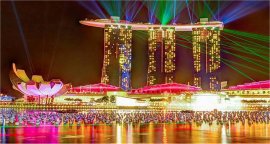 Malaysia ~ Singapore ~ Thailand
China



..


Copyright 2013
Sue-On Hillman
Bill and Sue-On Hillman Eclectic Studio