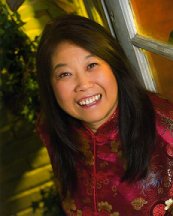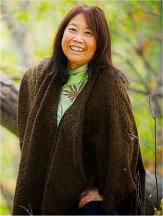 SUE-ON'S KITCHEN
AUGUST I: 2013
www.hillmanweb.com/soos/food/69.html
Also featured in my Facebook Album

.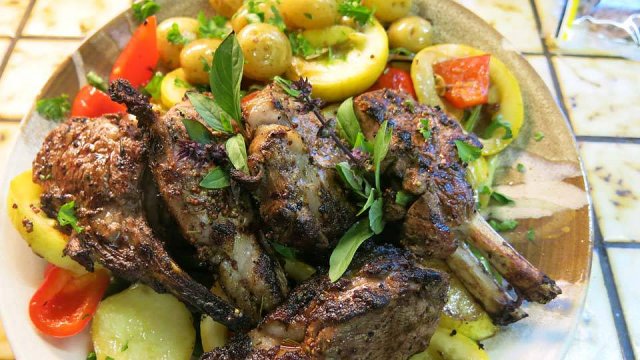 Grilled lamb chops
- marinated with whole grain Dijon mustard,
chopped fresh rosemary. red wine vinegar.
Sides were steamed green beans, stir-fried yellow squash,
red pepper, green onion, and boiled baby potatoes.
---
Some people never like lamb.
I didn't at first, until friends in England cooked a joint for me and
served it with fresh mint sauce.
Since then, I love lamb and do crave it sometimes :-)
Can't be mutton tho...must be lamb.
The females in Bill's family could never eat lamb, not because of the taste,
but because they used to raise sheep and often had to
bottle feed orphans during lambing season.
The guys had no qualms;-)
---
I always check Safeway (shouldn't let this tip out! LOL!)
in their "discounted" section of the meat cooler.
They quite often will have racks of lamb reduced 30 -50%
They are usually still a couple of days before "best before" dates.
I stock pile them in the freezer for when the kids come home.
Need at least 6 for the whole family.
The daughters-in-law are the only ones who don't care for lamb.

.


..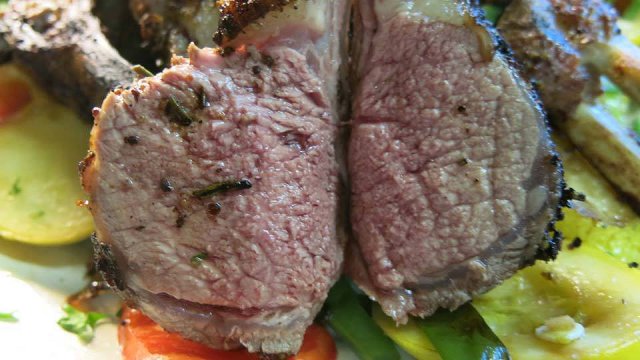 A little more cooked than planned, but they were still juicy and tender.
Delicious with fresh mint sauce.
.


..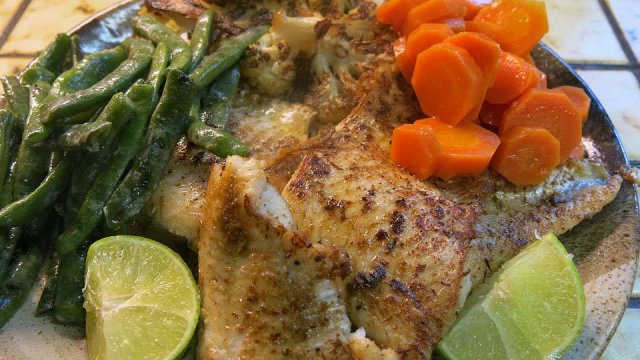 Pickerel fillets dusted with Creole seasoning, seared in olive oil,
served with roasted cauliflower steaks, carrots,
and green beans sauteed with fu yu (spicy fermented tofu)
.


..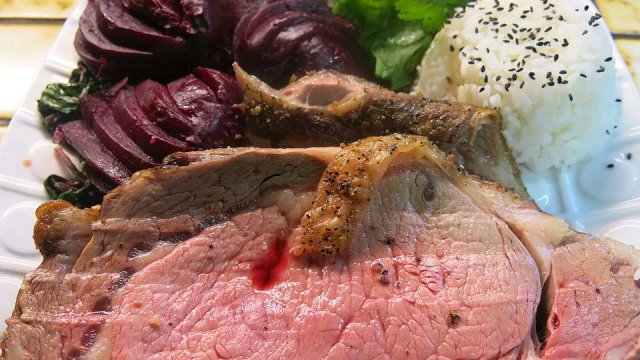 Prime rib with roasted beets, jasmine rice, and sauteed beet greens.
.


.
..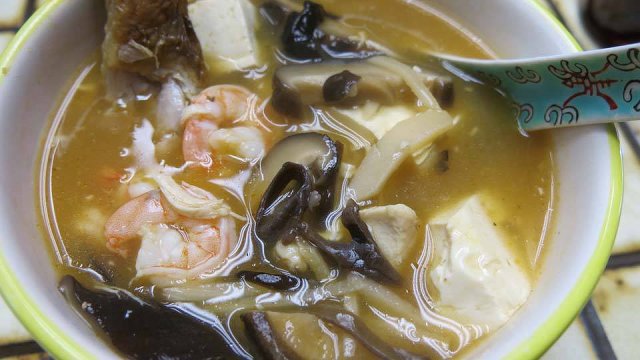 .
Hot 'n' Sour Soup on a steamy 30C (but feels like 38C) day!
Thai salmon with baby taters and
mixed veg stir-fried with a sprinkle of curry powder and curry leaves.
Also had green beans with fu yu (fermented tofu) as they are China's favourite.
---
This is the "last supper" for August 2013.
I will be posting some pictures of the food we enjoyed on our road trip
once I go thru' all the pictures:-)

.


...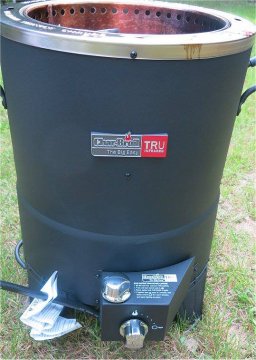 The inaugural event of the Char-Broil Big Easy Oil Less Turkey Fryer!
Really want to try sticking naan on the side and see if that works... tomorrow :-)
.


...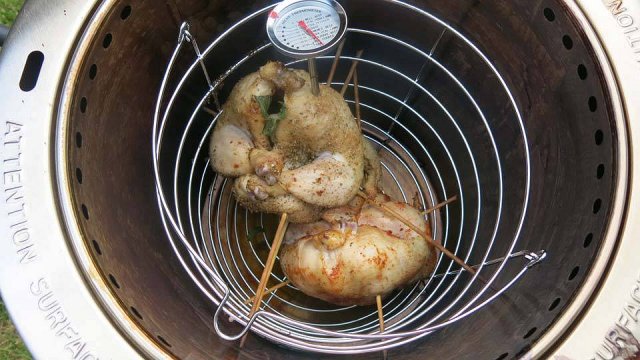 Two chickens "frying up" at the same time:
One with Mediterranean rub and one with a rub from a friend.
It was cooked outside, hooked up to the propane tank.
I think we could have taken them out sooner.
I thoughT with 2 chickens, it would take more than 1 hour 15 minutes
that our friends used, but they were still good at 2 hours.
.


...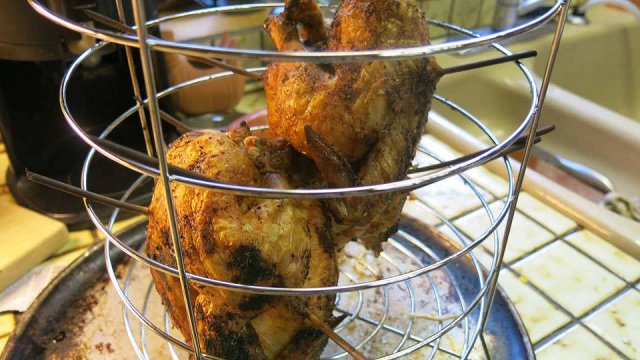 The chickens were done at 2 hours.
.


....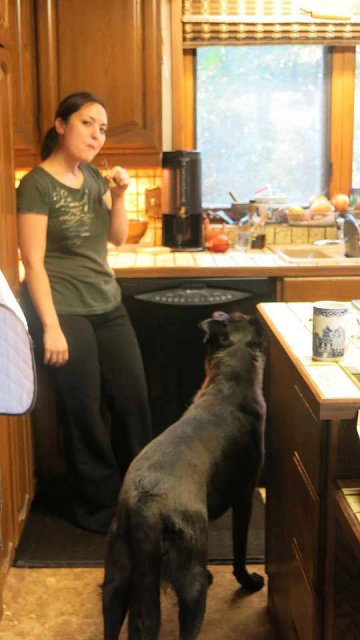 China-Li and her dog Torith taste testing
.


...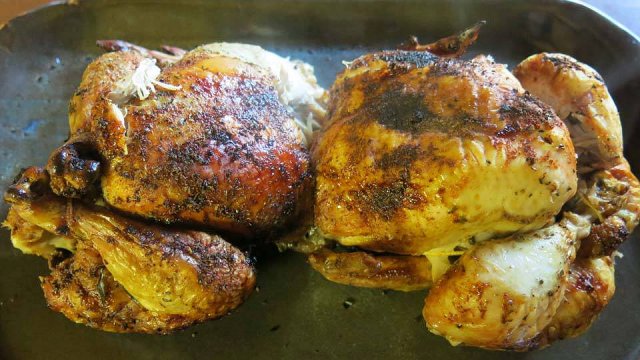 Beautiful crispy skin... no fat left on it!
.


...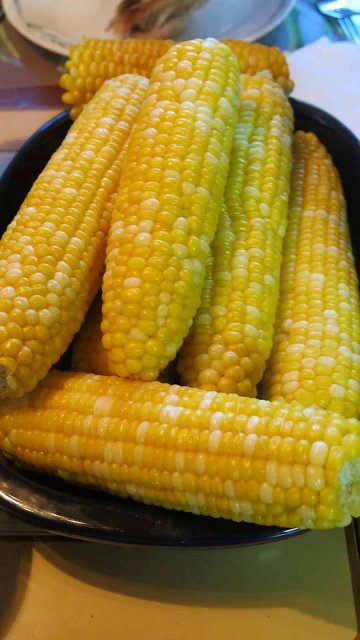 Picked up some great corn at a trailer parked up at Patmore Nurseries.
Really good corn, great with "Slap Ya Mama" spice!
.


..