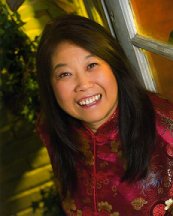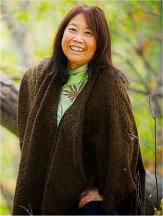 SUE-ON'S KITCHEN
JULY II: 2013
www.hillmanweb.com/soos/food/68.html
Also featured in my Facebook Album

.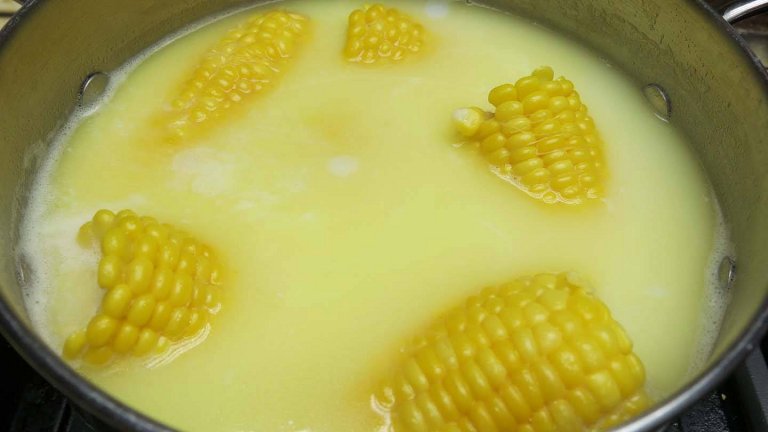 Corn on the cob cooked in milk, water, and butter - Really good!
I've saved the boiling liquid in the fridge. Going to try it again...

.


..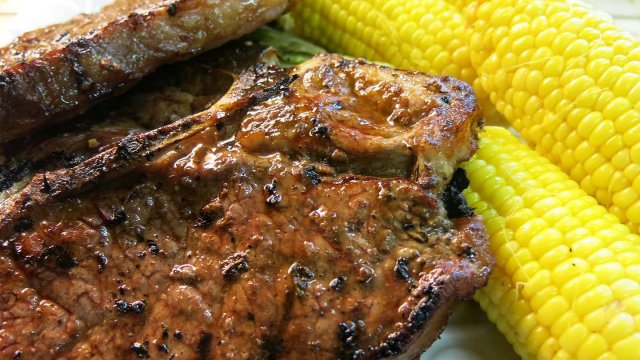 Threw a steak on the grill when the storm stopped = supper!
Supper was followed by more pie... Needing a nap now... Sugar / carbs OD!
.


.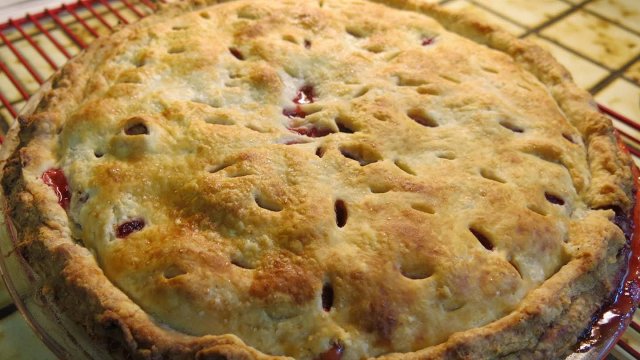 Baked my first ever strawberry - rhubarb pie!
.


...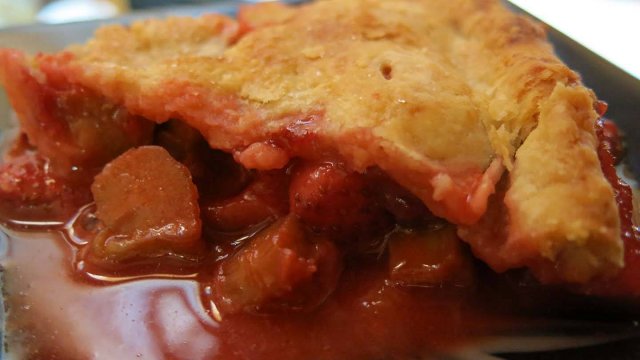 Pretty juicy as I didn't / couldn't wait long enough for the juice to gel ;-)
Great strawberry aroma when I cut into the pie.
Nice sweetness in contrast to the tangy rhubarb.
.


...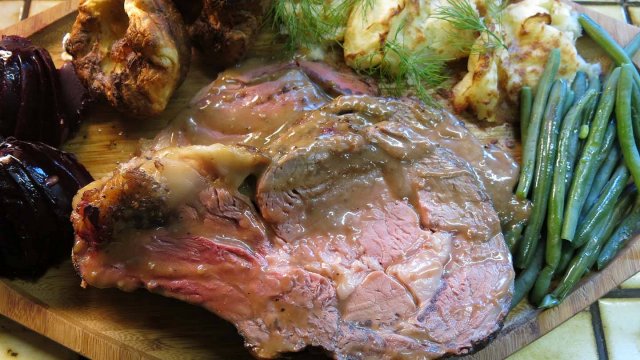 Prime rib, roasted beets, Yorkie, "toasted" mashed taters, gravy, green beans
- perfect meal on a day filled with storm warnings :-)
.


...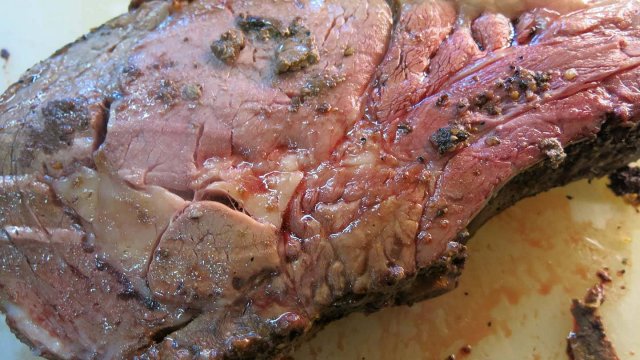 To make up for the "not-so-great meal" out.
WHY do we go out to eat when we can have THIS at home?;-)
.


...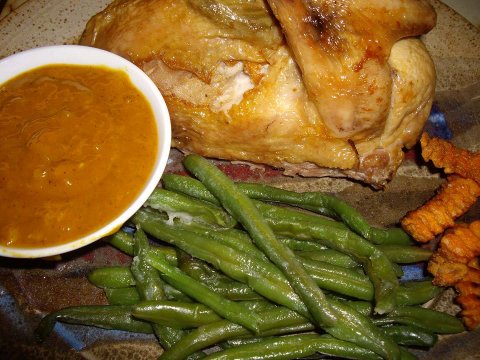 Zuni Cafe Chicken, sweet tater fries, green beans,
and Spicy Mango Sauce (by Spice Goddess of Food Network).
Chicken using this method always great!
.


...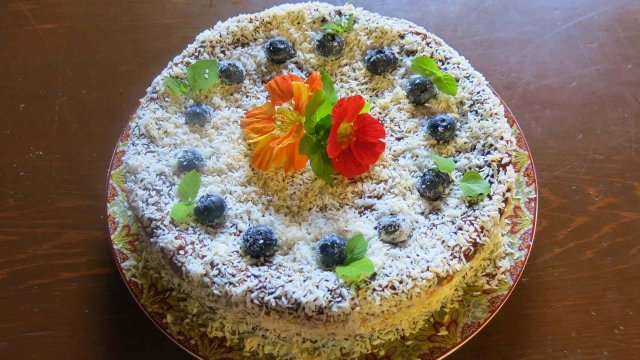 Mango Coconut Cheesecake: early birthday cake for my pal Anita Allan!
I haven't decorated many cakes lately. . . but have created a great many over the years:
Sue-On's Cake Walk 1
Sue-On's Cake Walk 2
.


...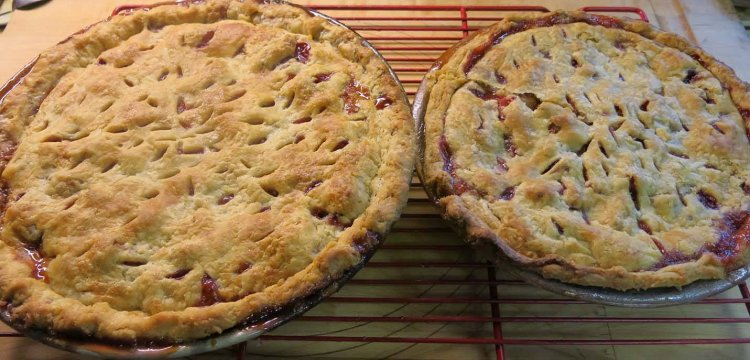 Did someone say "More is better!"?
.


...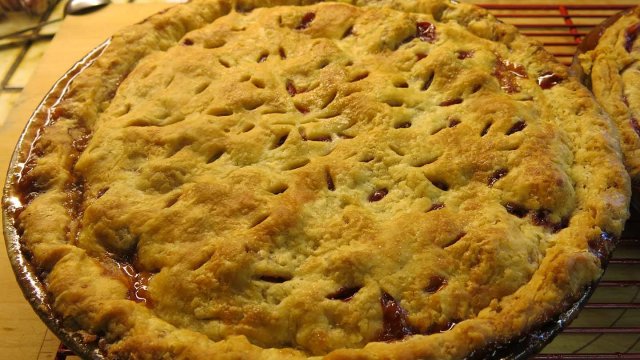 Uh Huh! Oh Yeah... Rhubarb and Strawberry yet again...
in my new 13" pie / platter by Kathy McDonald.
I think this will be big enough for the whole family ;-)
.


...


+40 Crab Cakes a la Emeril Lagasse:
For granddaughter River Jade's baby shower!
.


...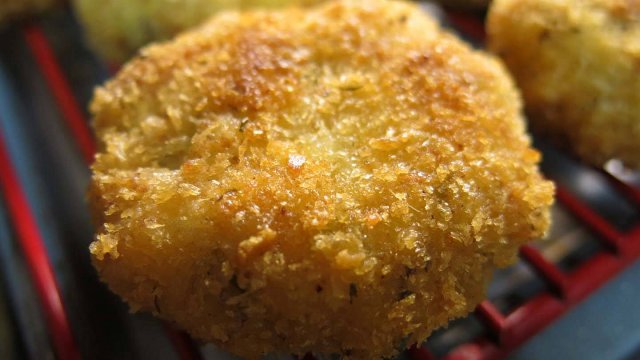 A closer look, you say ;-)
.


...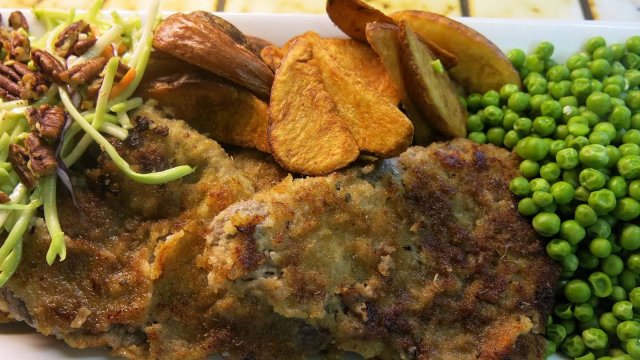 Breaded Veal Cutlets (or Tonkatsu, or Schnitzel, or...),
potato wedges, peas, and brocoslaw for supper.
.


...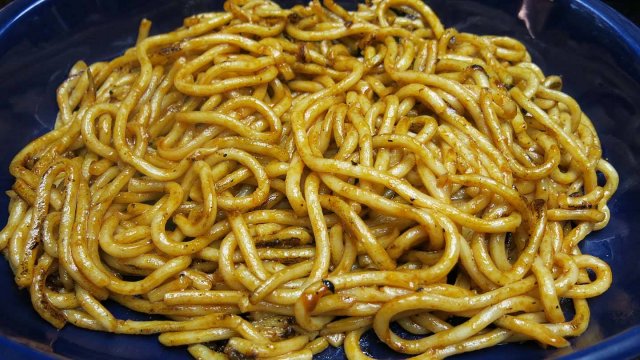 Pseudo Shanghai noodles
- using udon noodles, a perfect substitute with good toothsome texture.
These were stir-fried in hot wok and oil
then seasoned with oyster sauce and sweet chili sauce.
---

The oyster sauce doesn't taste like oysters,
but adds a lovely salty flavour different from soy sauce....
But you can use any sauce to add flavour.
The udon noodles are very bland.. .meant to be flavoured.
You can even use spaghetti ;-)

.


...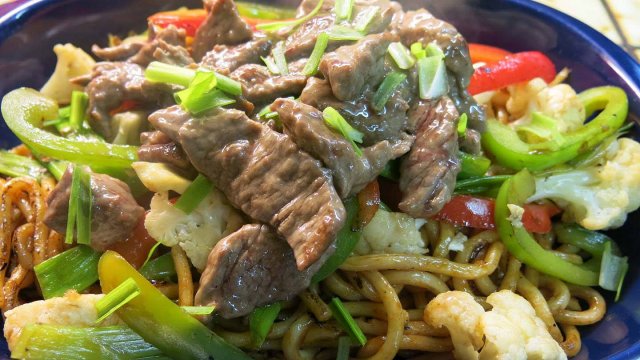 Shanghai noodles topped with sweet bell peppers,
ginger, green onion, cauliflower, and silkened top sirloin strips.
.


....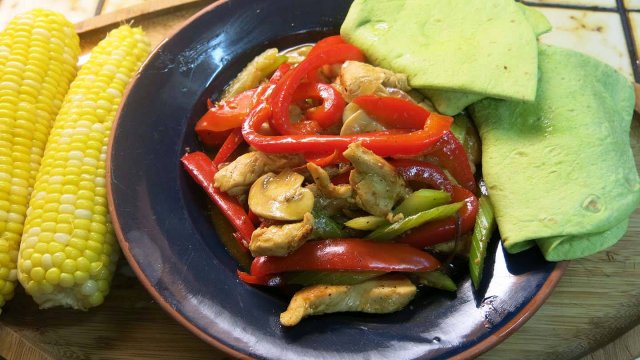 Last supper for July: Chicken Fajita.
.


...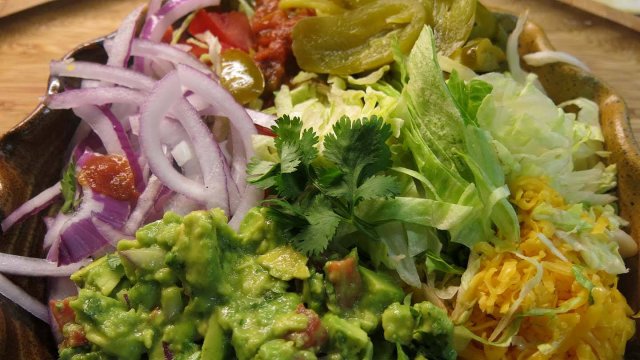 The fajita fixings... like this better than the protein part!
.