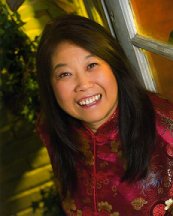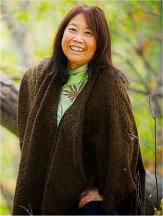 SUE-ON'S KITCHEN
SEPTEMBER II: 2013
www.hillmanweb.com/soos/food/71.html
Also featured in my Facebook Album

.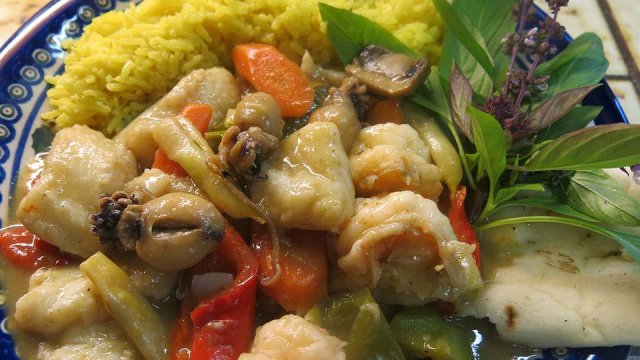 Thai green curry with baby cuttlefish, basa fillet, and huge shrimp.
Veg. included carrots, wax beans, onion, bell peppers.
Also added lemon grass, kaffir lime leaves, green curry paste and coconut milk.
Eaten with a small piece of naan, Thai basil, and coconut rice.
Bill said, "Hum...This is a little different. " But he enjoyed it ;-)

.


...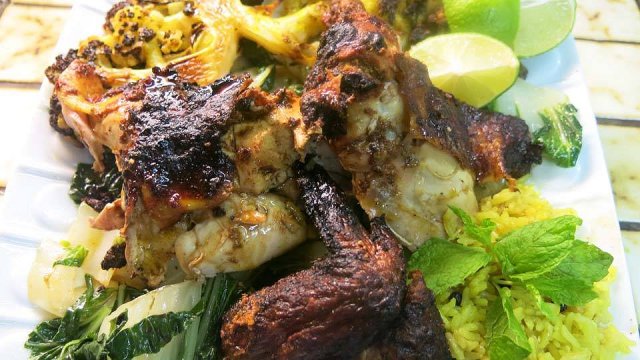 Tandoori chicken from the Big Easy
- on a bed of stir-fried bok choy, roasted cauliflower, and coconut rice.
Bites of fresh mint really adds to the spices and heat!
The wings get pretty crispy - could crunch up the tip completely!
Both the breast and thighs were pretty moist.
The drippings had fair bit of heat.
I just drizzled a bit on the portions just to "kick it up a notch"...LOL!
.


...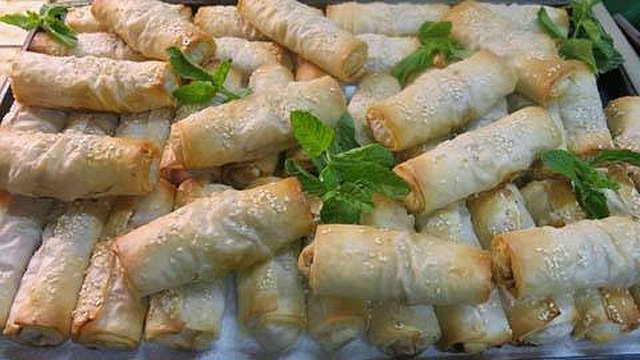 Three hours to make filling, roll up and bake 42 Moroccan Spiced Cigars for a party tomorrow!
I usually have a bunch of mint in the fridge in water.
It's one kind of mint that is hard to find,
and the ones we get in the store are not mature enough to root and pot.
We used to drink a lot of mint tea but now, I use it in cooking.
This is the first time I actually put a small leaf in the "cigars".
It goes well with many spices,
and this time, it was cumin, paprika, cayenne, cinnamon, and honey!
These are excellent as finger food and freeze very well
- my second batch this month!
I also make it with ground lamb - more authentic, I think.
.


...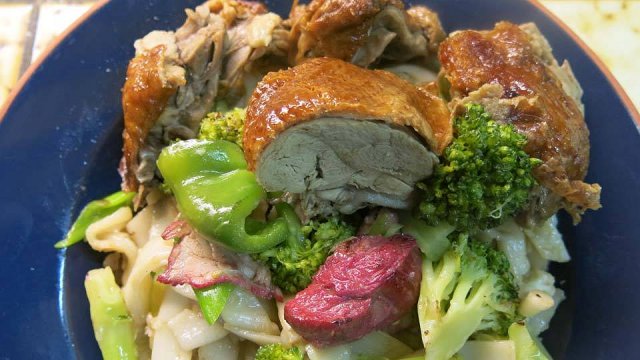 Cantonese BBQ duck (Wpg Chinatown),
stir-fried ho fun (rice noodles), homecooked BBQ pork,
and vegetables with oyster sauce and sesame oil.
Great for a rainy fall evening.
.


...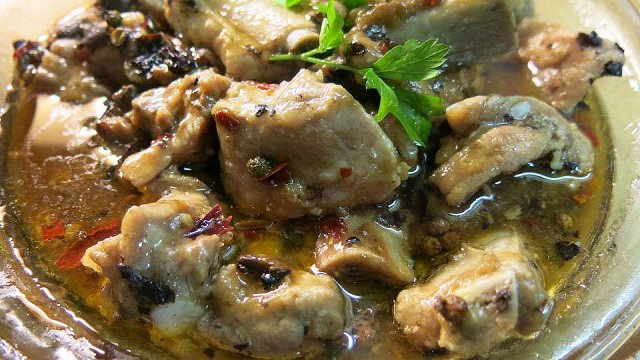 Rain cancelled out ribs in the Big Easy,
so it's steamed black bean garlic chili spareribs for supper.
With two bowls of rice, of course : )
First bowl with ribs, the second bowl - fan jiu with just sauce!
.


....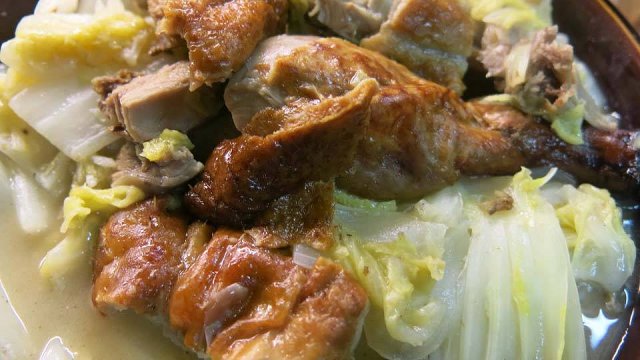 Used left-over bits of meat, bone, skin, and juice from a Cantonese BBQ duck
to stir-fry some Chinese cabbage (siu choy) and ginger for our vegetable dish.
.
.


...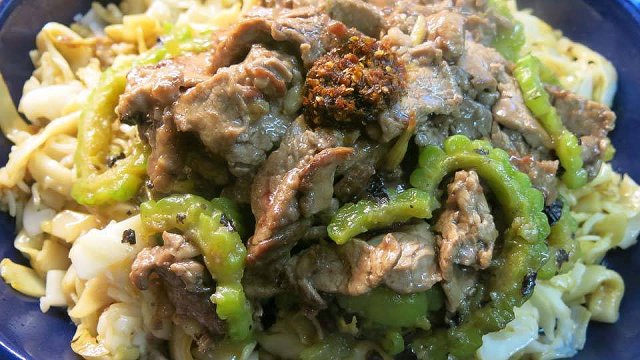 Stir fried rice noodles (ho fun) with black bean garlic bitter melon and beef tenderloin.
Eaten with a dollop of Saigon Chili Oil.
Comfort food on a dreary windy night.
.


...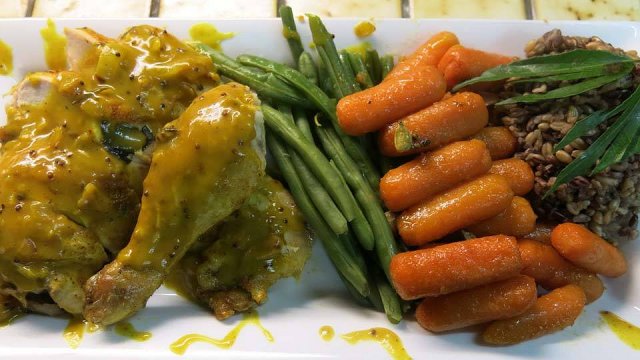 This mornings offerings from the Big Easy became supper tonight:
Jamaican curry chickeN, cardamom brown sugar carmalized carrots,
steamed green beans, and ancient grains
(red rice, barley, rye berries, quinoa, black barley, whole oats, and Himalayan long grain rice).
I also made up a "gravy" with diced onions, brown mustard seeds, fresh curry leaves,
Jamaican curry powder, butter, flour, and chicken stock.
---

This is what Bill and I are eating while listening to
Greg Gardner's Friday night Nostalgia Rock Radio :-)
"Who could ask for anything more...?!"
God, I hope I didn't sound like Ethel Merman there ;-)

.


...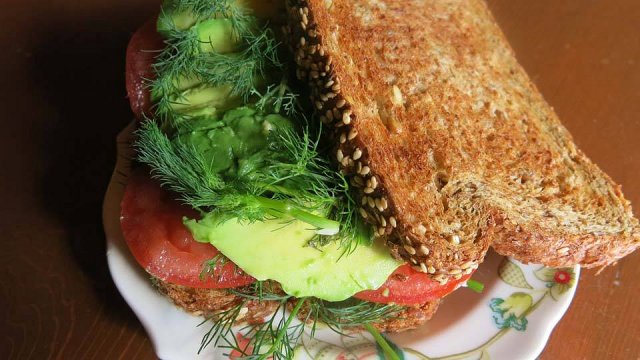 Tomato fresh from a friend's garden, avocado, fresh dill
on toasted sprouted grain sesame seed bread. Holy Healthy!
The bread available from Super Store - lowest price if you buy 2 ($3.98 I think).
.


...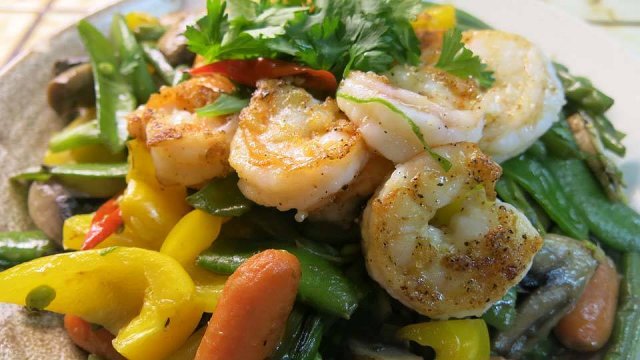 Shrimp with a whole lot of mixed veg!
.


....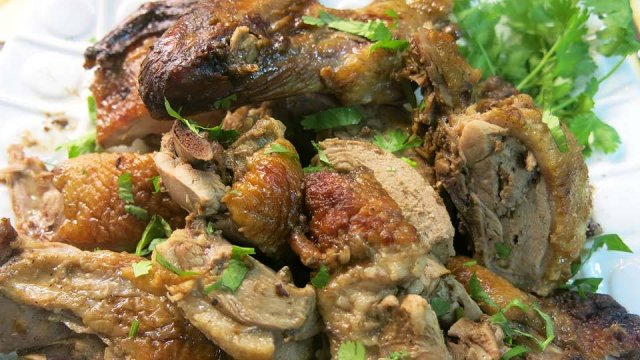 The BBQ duck from earlier in the day, chopped, shared, and devoured.
Flavour was great; not as salty as Chinese deli duck, and very tender and juicy.
The BIG EASY made it SO easy!
Most important - no splatters to clean up in the oven;-)
.


...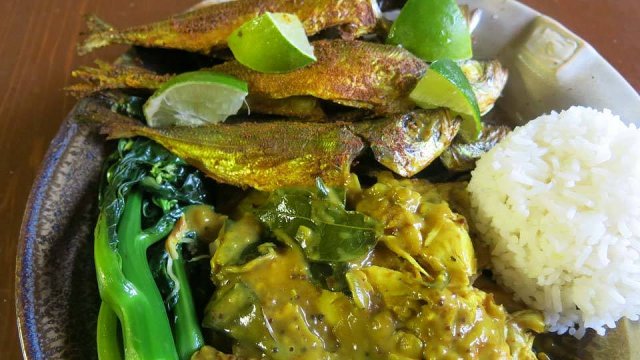 Kampung-style (village style) fried horse mackerel rubbed with salt and tumeric.
The skin is crispy, and the fish is best eaten with fingers.
The skin peels off easily, as does the back bone.
Texture is similar to smoked fish available here.
Had some of TBE chicken from the weekend, so added that to supper,
along with gai lan and steamed rice.
Brought back wonderful eating pleasures while in Malaysia.
.



.
INTRO AND CONTENTS
..