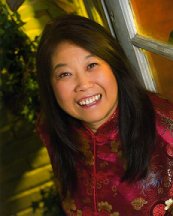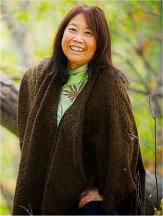 SUE-ON'S KITCHEN
NOVEMBER II: 2013
www.hillmanweb.com/soos/food/75.html
Also featured in my Facebook Album

.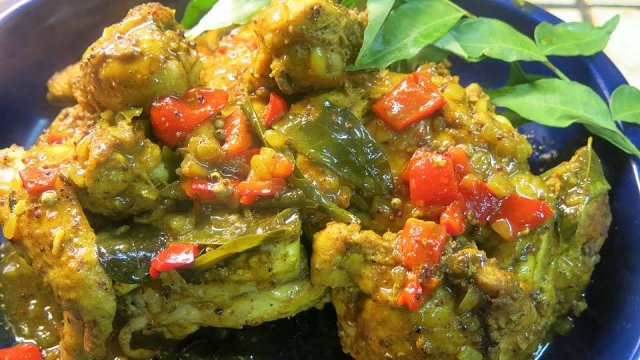 Curry Chicken with Curry Leaves for a cold evening!
Easy to do...rub chicken (or pork) with curry powder
...brown in an oven proof pan.
Take out chicken, sautee chopped onion, bell pepper,
curry powder, brown mustard seed, and curry leaves (last 2 optional).
Add a splash of chicken stock (1/2 cup?).
Put the chicken back into the pan,
slide the whole thing into the oven for about 30 minutes.
Take out chicken, thicken with cornstarch slurry. Enjoy!

.


...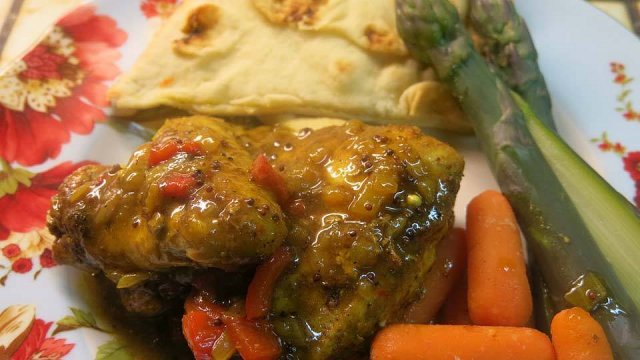 Had "purple asparagus" that turned green with the curry chicken.
Does this mean my pee will turn purple?;-)
Love the flavour and aroma of fresh curry leaves.
.


...


Cajun Chicken and baked potatoes in The Big Easy at -21 C...
same amount of time 1 hour 15 minutes.
.


....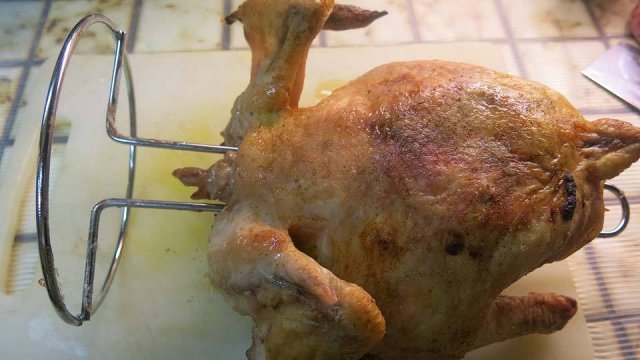 Dollarama $1.50 paper towel holder
worked better than "beer can" chicken holder.
I could stack 2 chickens on this, and hope to do a turkey on this at Xmas.
The base sits well in the cage.
.


...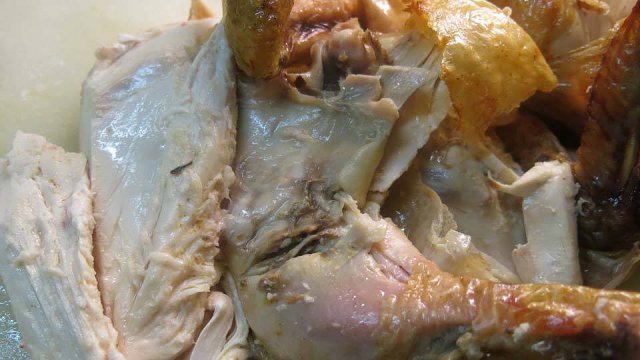 HOW moist? THIS moist...
.


...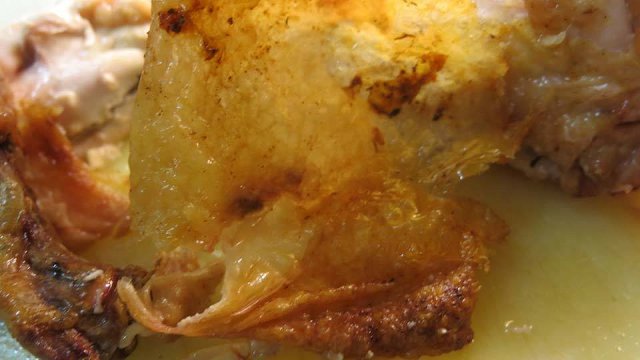 Yet the skin is very crispy: Chicken Skin Chips!
.


...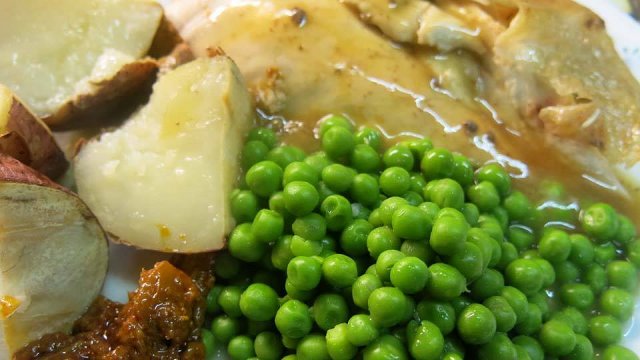 Drippings made excellent gravy...
.


...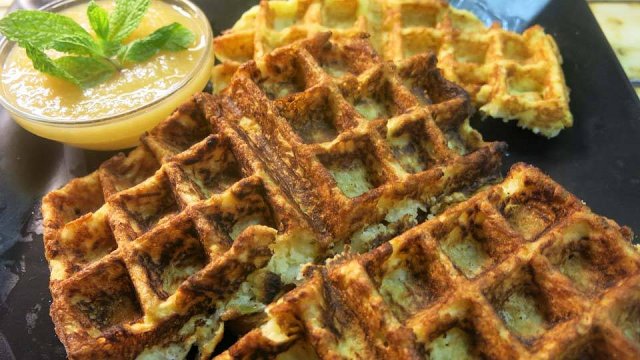 Taking up Ken Daniels's challenge for latke waffles...
Not sure if they are supposed to be soft.
Might have grated the potatoes too fine...
They had a definite potato taste and were good with apple sauce.
I used to make the crispy German potato pancakes,
and they were good with apple sauce or sour cream.
.


....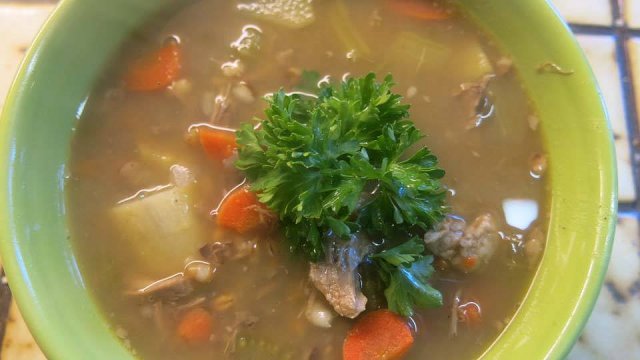 Scotch Broth from leftover lamb shoulder roast.
Perfect for snowy chilly days.
.


...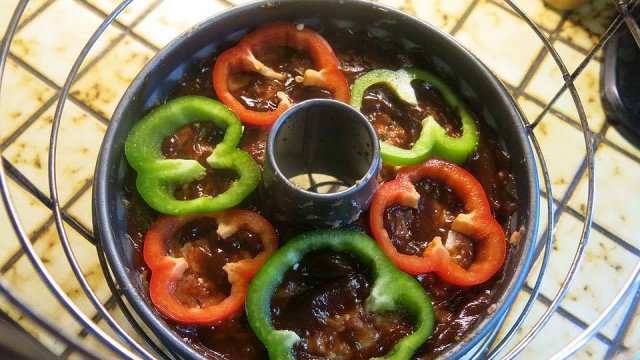 Chipotle Turkey Meatloaf in a bundt pan - Big Easy style!
.


...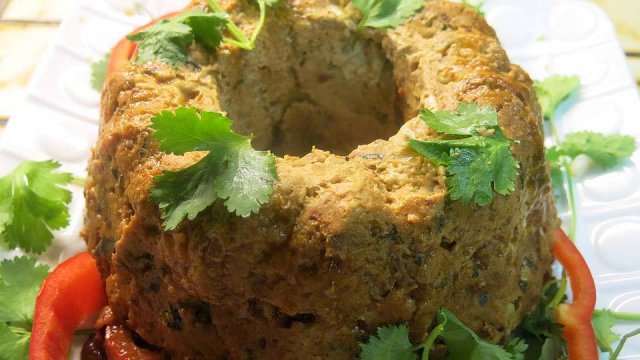 Chiptole Turkey Meatloaf -
Ground turkey breast and thighs, chopped miushrooms, onion, egg,
cracker crumbs, chipotle peppers in adobo sauce, chopped parsley
- cooked in 1 hour 30 minutes
.


...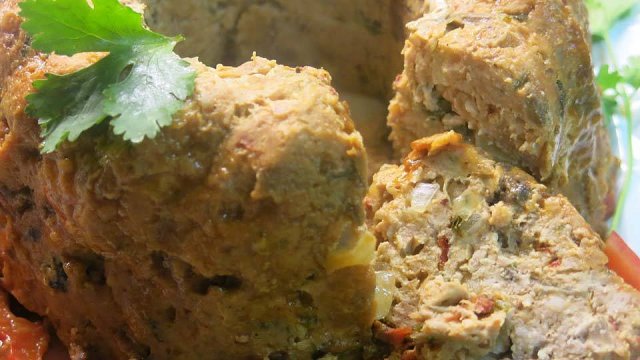 Moist with a little kick!
.


...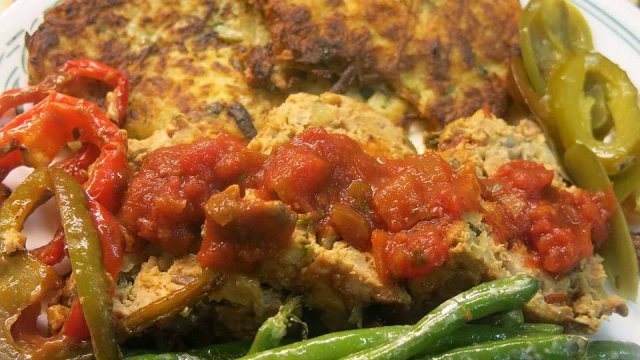 Made crispy-on-the-outside German potato pancakes,
sauteed green beans, along with the meatloaf, salsa,
and sliced jalapeno peppers.
.


...
INTRO AND CONTENTS
..