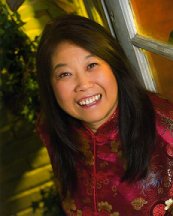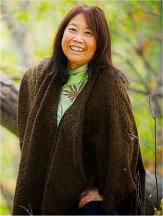 SUE-ON'S KITCHEN
April: 2014
www.hillmanweb.com/soos/food/85.html
Also featured in my Facebook Album
click for larger images
..


.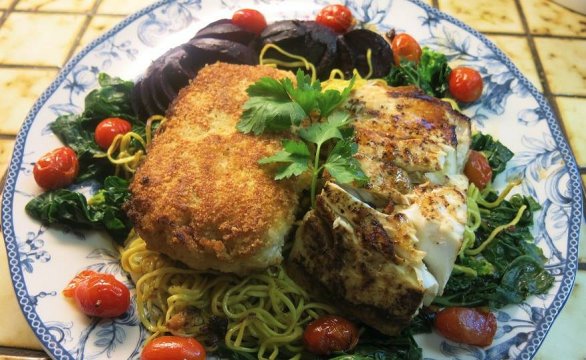 Fresh halibut season!
Halibut in panko - parmesan crust, and halibut marinated in ponzu then grilled.
Both were finished in the oven.
Served on stir-fried Cantonese noodles, baby bok choy, roasted beets and roasted grape tomatoes.
.
.

.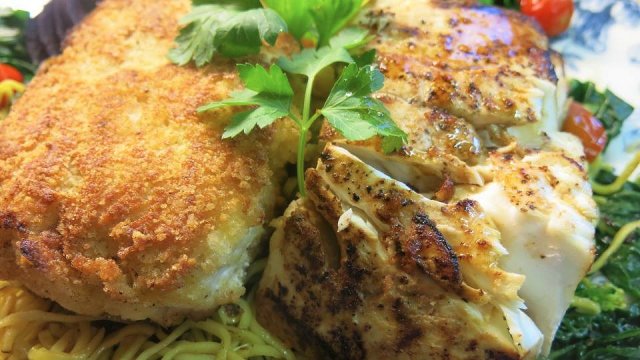 Halibut two ways so we could have the best of both :-)
.
.

..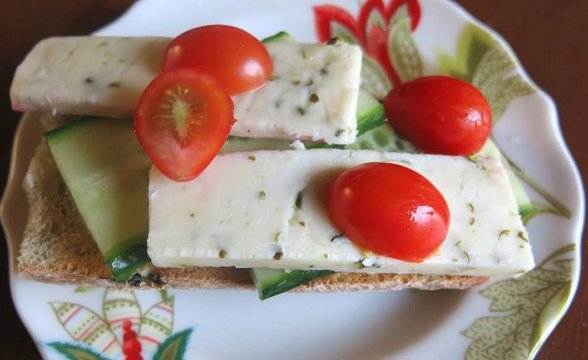 No fresh green peppercorns available at the moment, BUT!
I found Bothwell Madagascar Green Peppercorn cheese at Sobeys.
Breakfast: slice of black olive ciabatta, English cukes,
THE cheese and grape tomatoes.
I'm ready to face the world ;-)
.
.

.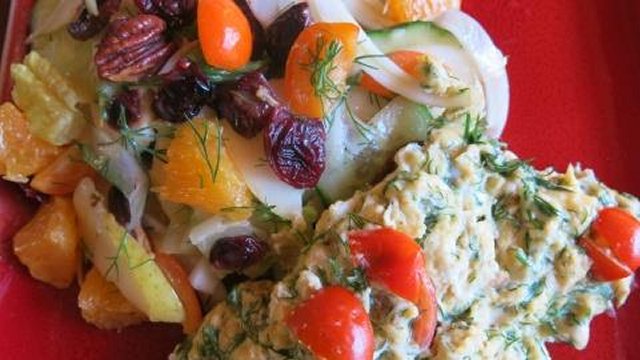 How to ramp up the fennel salad?
Why, with fresh kumquat segments for that tang and slightly bitter skin,
and feta cheese / dill scrambled eggs for lunch.
.
.

.
.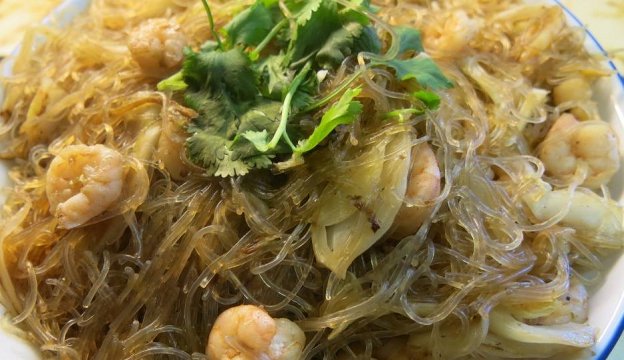 FunSee: Mung bean "glass" noodles, Chinese cabbage, baby shrimp, soy sauce...
..



..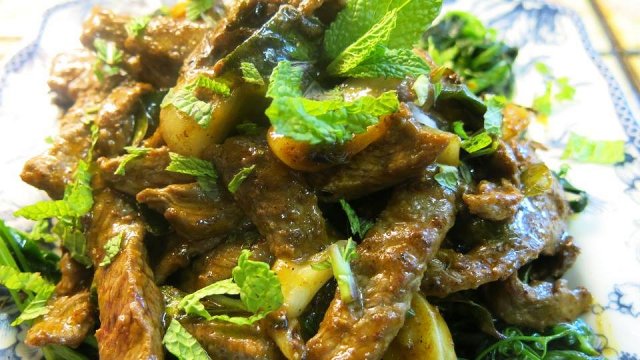 Quick curry beef with Patak Extra Hot Curry paste, fresh curry leaves, onion, mint leaves
on a bed of sauteed garlic and pea shoots.
.
.


.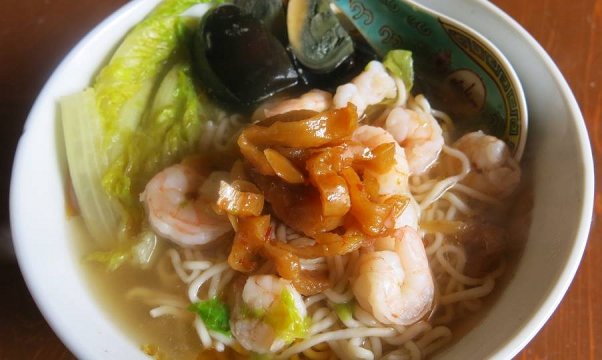 Shirataki noodles, shrimp Romaine lettuce, preserved chili radish, century egg,
drizzled with sesame oil - great quick lunch!
.
.

.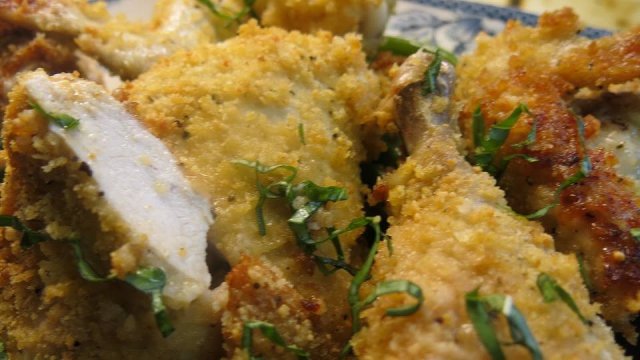 Parmesan crusted baked chicken - crispy, juicy, yummy!
.
.

..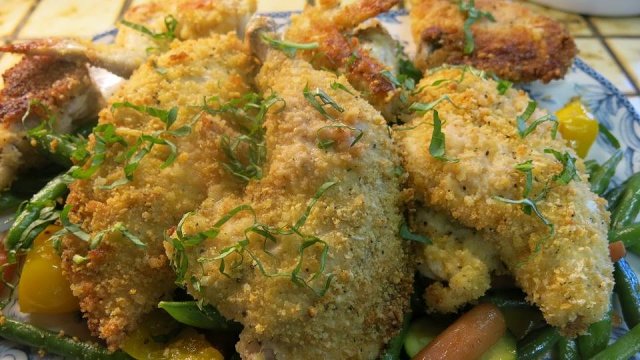 Chicken brushed with mayo, coated with panko crumbs and grated parmesan cheese,
baked at 425F for 20 minutes.
Eaten with a mess of stir-fried vegetables: bell peppers, green beans, sugar snap peas, carrots.
.
.

.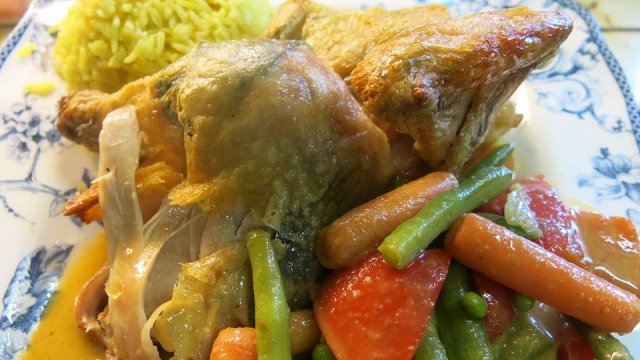 Spring Chicken!
Kaffir Lime Stuffed Big Easy Chicken, Sayur Lemak
(Malay-style vegetables in seasoned coconut milk),
nasi lemak (rice with lemongrass, lime leaves in coconut milk)
.
.

..
Inche Kabin (Malaysian Fried Chicken), pickled cucumber and carrot.
.
.

..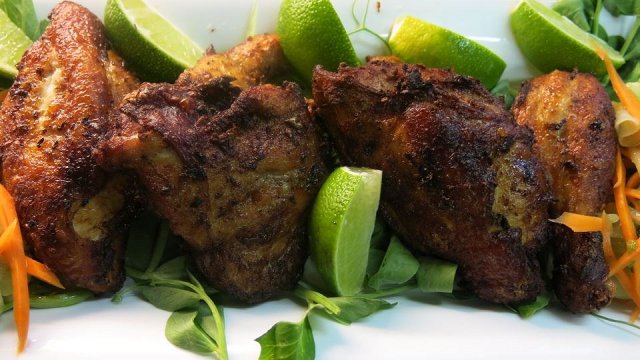 Inche Kabin -
Bone-in chicken marinated with spices and coconut milk for 24 hours
then deep fried. REALLY good, crispy "skin" and moist inside.
I had taken the skin off other than on the wings, but the marinade formed a lovely crispy crust.
I wouldn't recommend cooking this inside in the winter unless you have really good ventilation. LOL!
I am looking forward to doing this recipe again outside.
This was my second attempt after tasting this in Malaysia. Love it!
.
.

.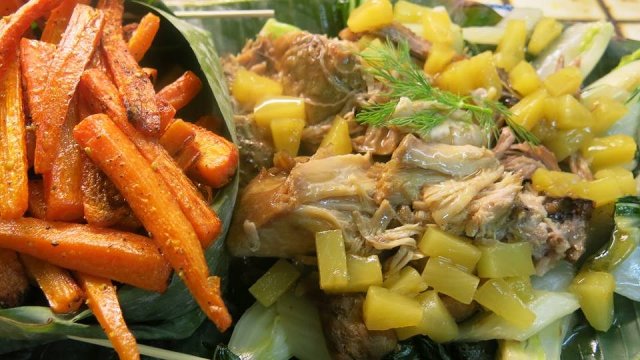 Slow Cooker Kalua Pulled Pork in banana leaves, carrot fries
with Curry Seed Salt, stir-fried bok choy.
.
.

.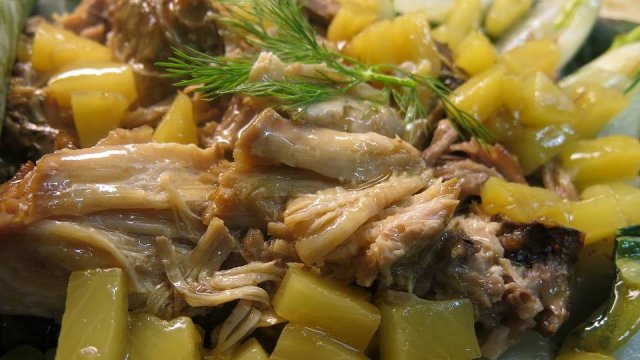 Kalua Pulled Pork up close and personal.
The sauce is the juice from the slow cooker reduced down with addition of canned pineapple plus juice.
Should have had fresh pineapple, but the liquid smoke flavour and that of the banana leaves came thru'
- fed our fantasy of flying to Malaysia - one year ago today!
.
.

.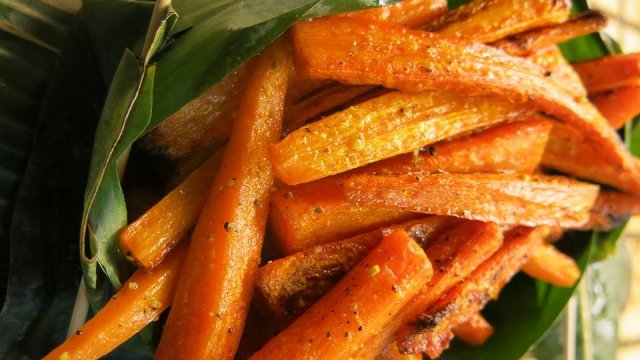 Carrot fries with Curry Seed Salt
- gift from San Diego via friends Ken Daniels and Fay:-)
Nice punch!
.
.

Copyright 2014
Sue-On Hillman
Bill and Sue-On Hillman Eclectic Studio