Ancient China in 3D: Gallery Gallery Six
Many of the Cards may be clicked to full-screen size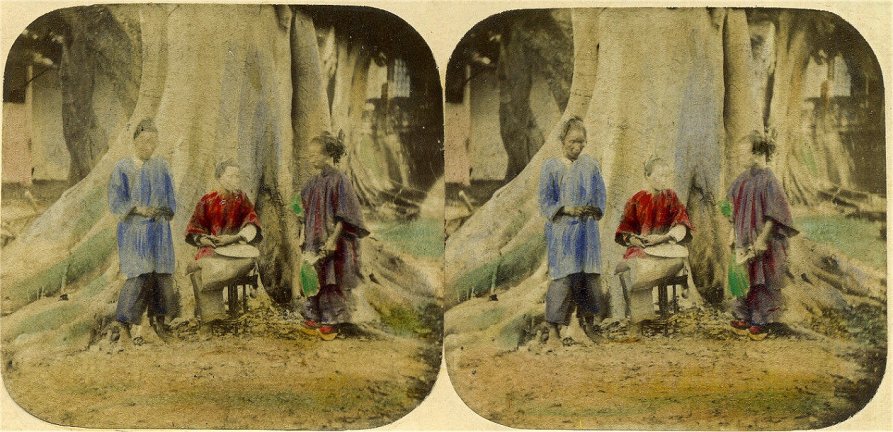 Group of a Chinese Lady and Attendants. It will be perceived that the Lady in the centre of the picture is small footed.
The tree that forms the back ground is worth of notice from its immense size - Canton - (Hand-coloured)

.

How a Bride and Bridegroom are Represented on the Chinese Stage



The Pomp and Pageantry of a Chinese Funeral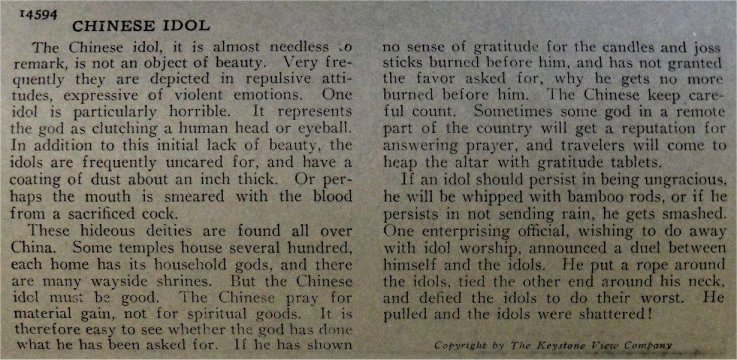 A Chinese Idol, Peking :: Lat 40 - Long 116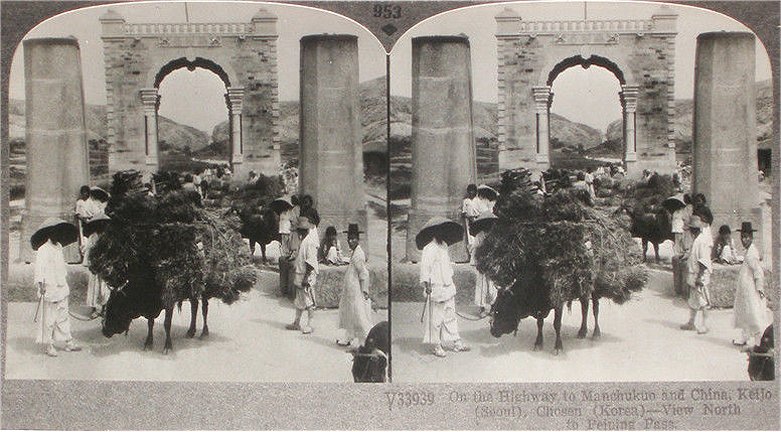 On the Highway to Manchukun, Keijo (Seoul), Chosen (Korea) - View North to Peiping Pass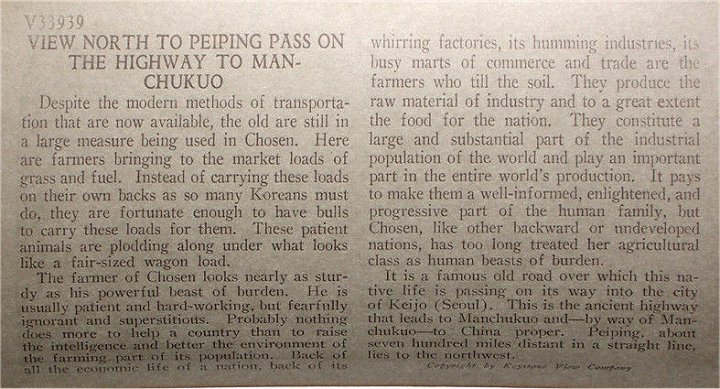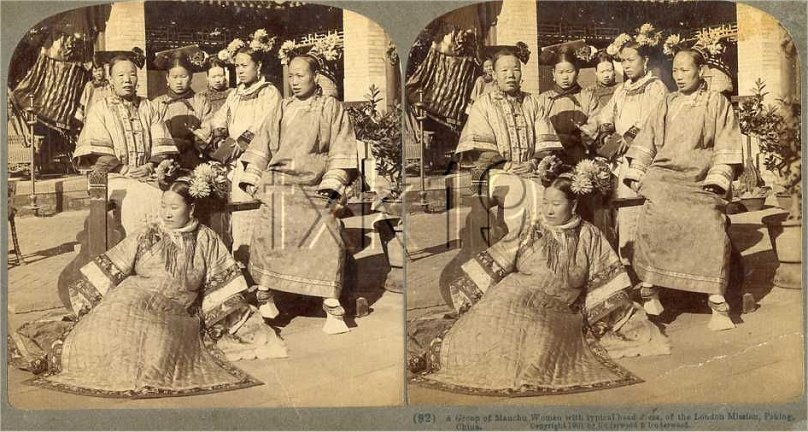 A group of Manchu Women with typical Head Dress Of London Mission - Peking



A Mongolian Spring Festival in Mukden, Manchukuo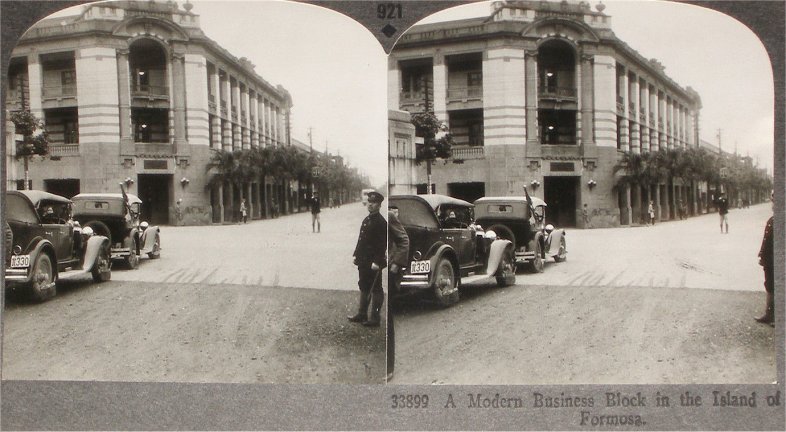 A Modern Business Block in the Island of Formosa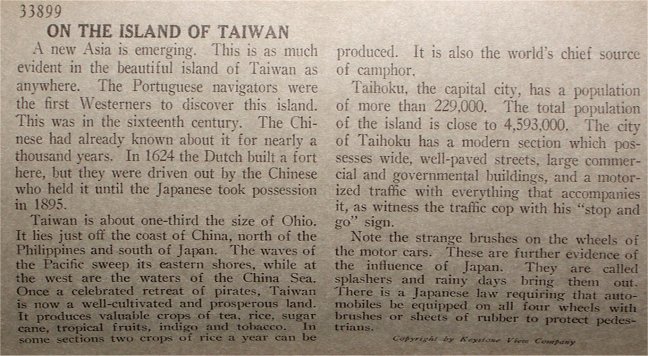 Holiday at the time of the Dragon Festival, view of the River Min, Foochow, China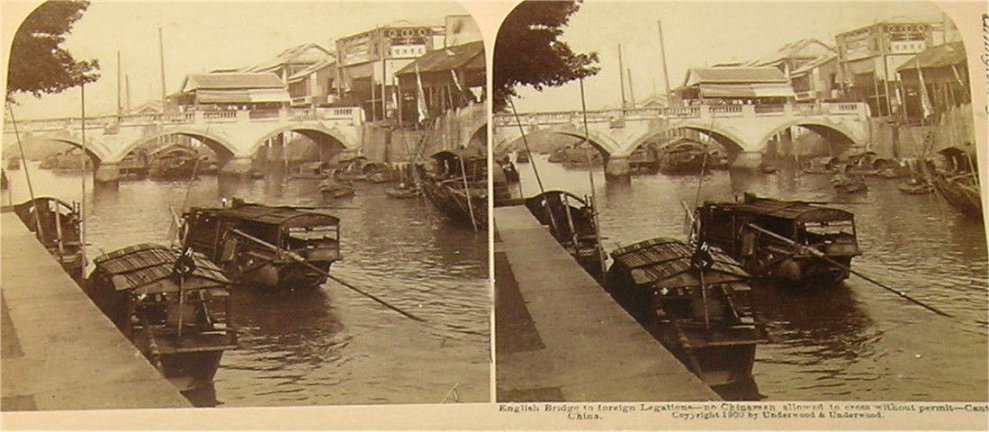 English Bridge to Foreign Legations - no Chinamen allowed to cross without permit, Canton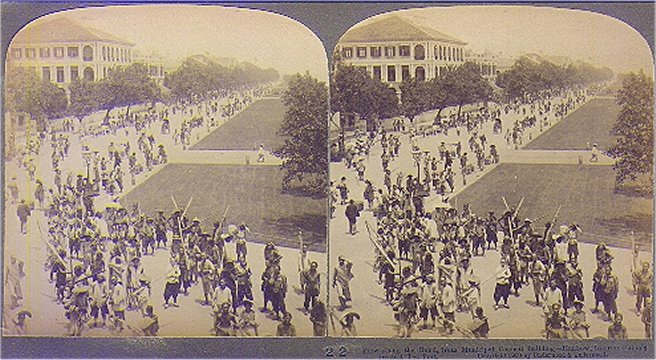 Holiday at the Time of the Dragon Festival. View of the River



Temorary resting place of a deceased Chinaman of High Caste, Canton.



Typical Chinaman with large straw hat and tiny pipe, Bhamo



Lijiashan Today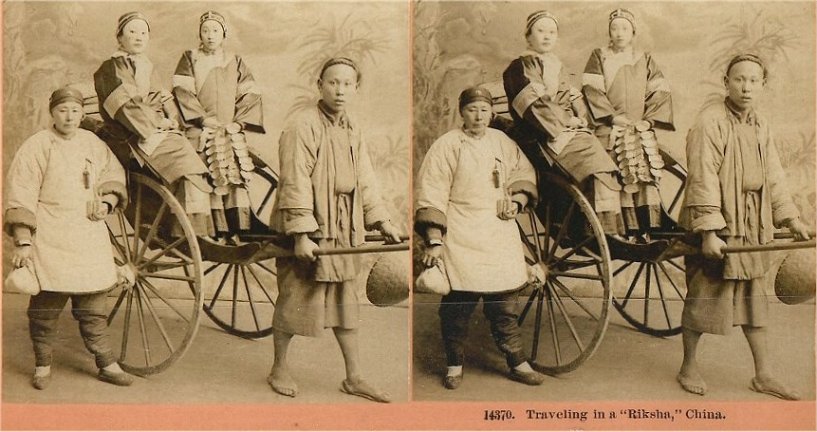 Travelling in a "Ricksha"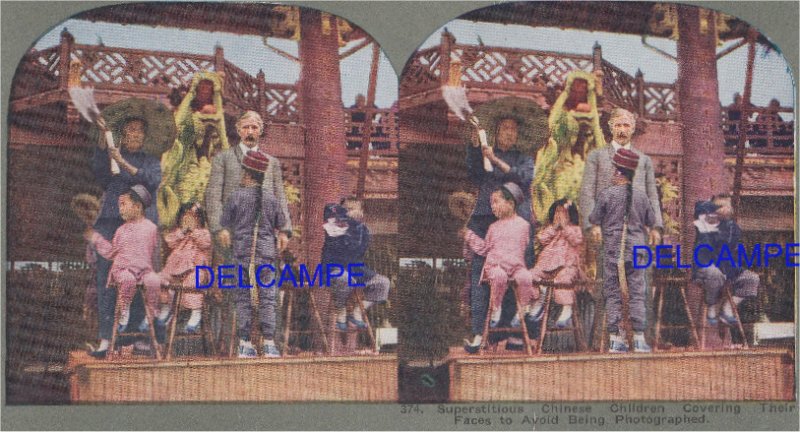 Superstitious Chinese Children Covering Their Faces to Avoid Being Photographed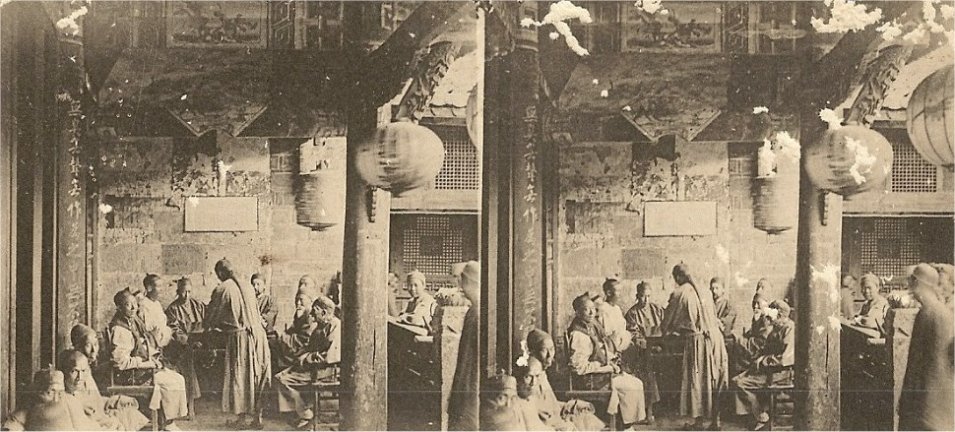 Chinese Muslims - War in Their Mosque


View along the Bund from Municipal Council Building, Hankow, interior China's greatest tea port'


CONTENTS
Ancient China In Three Dimension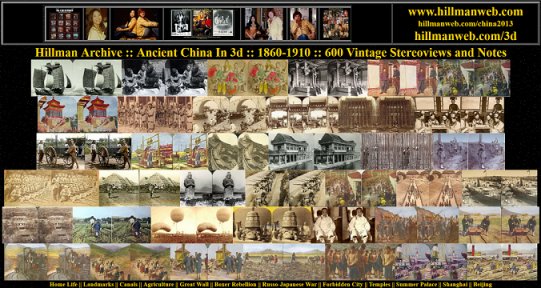 BACK TO THE MAIN
3D CHINA CONTENTS PAGE
2000 3d Stereoviews ~ Many in Two Sizes and Colour -- With Captions and Full Notes
www.hillmanweb.com/3dchina


Older Original Contents Pages: CHINA 3-D CONTENTS I :: CHINA 3-D CONTENTS II
BACK TO HILLMAN MAIN SITE CONTENTS
All Original Work and Photo Restoration ©1996/2020
William Hillman: hillmans@wcgwave.ca
Faculty of Education Professor (Retired)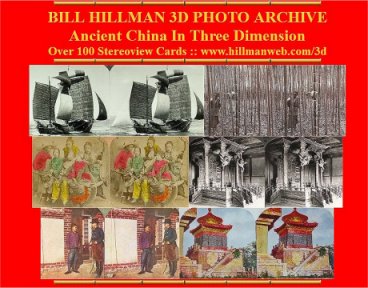 ...