Ancient China in 3D: Gallery Eighty-Eight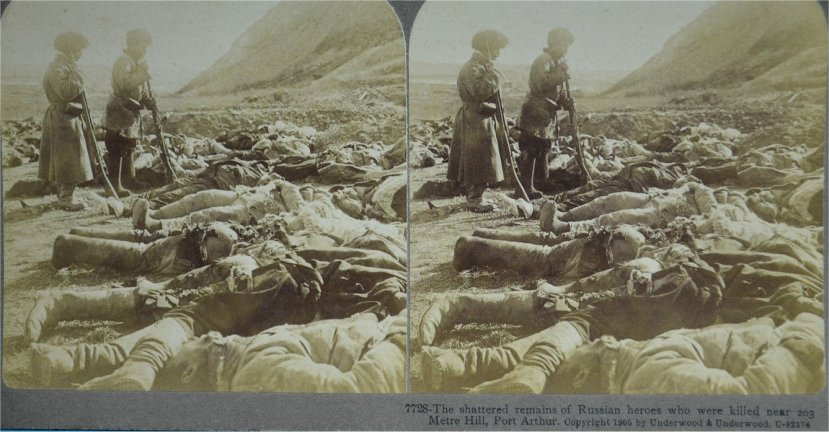 The shattered remains of Russian heroes who were killed near 203 Metre Hill ~ Port Arthur



War-dogs of the far East -- Russian fighting ships in the fortified harbor of Port Arthur, Manchuria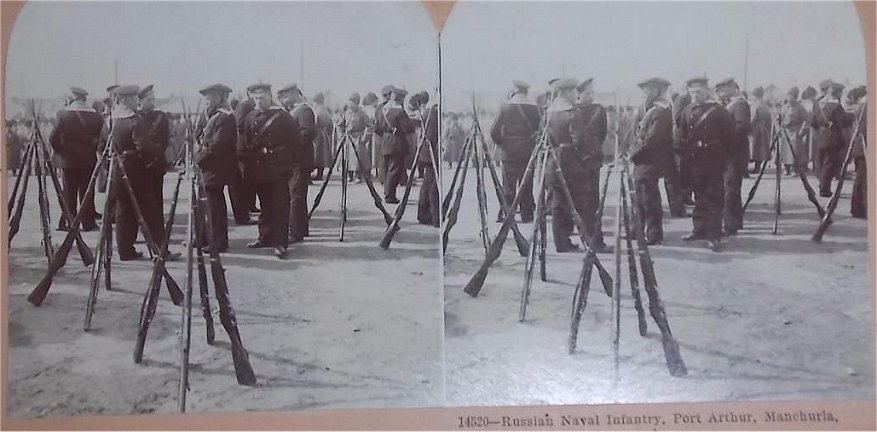 Russian Naval Infantry ~ Port Arthur, Manchuria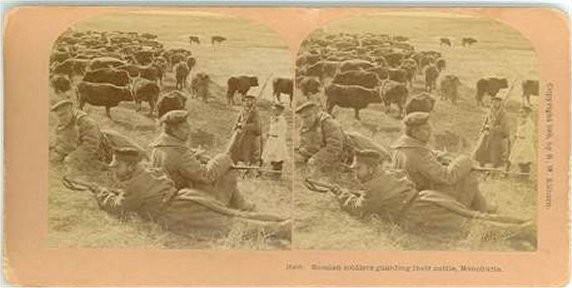 Russian soldiers guarding their cattle ~ Manchuria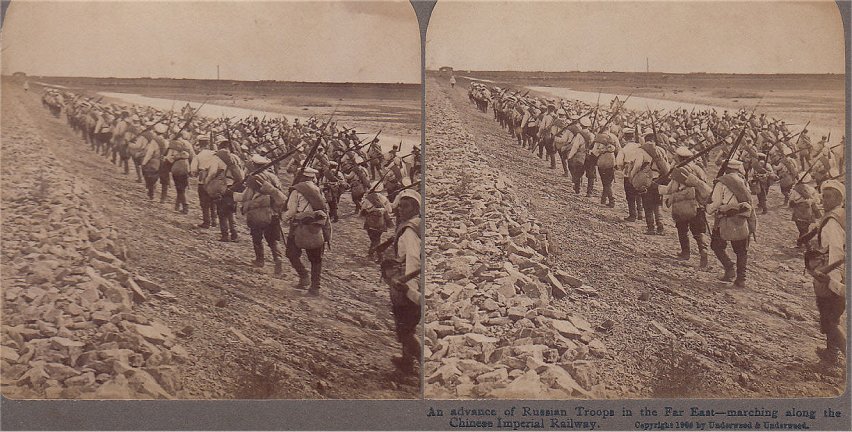 An advance of Russian Troops in the Far East -- marching along the Chinese Imperial Railway.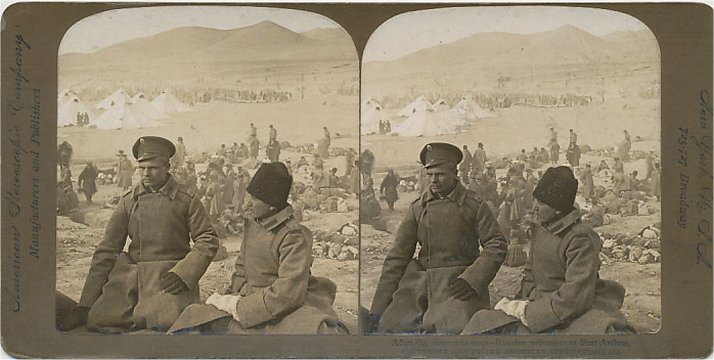 Russian prisoner after the battle ~ Port Arthur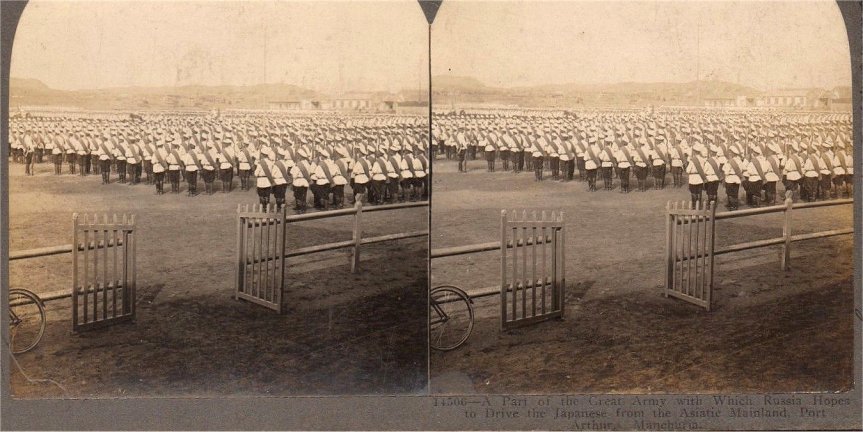 A Part of the Great Army with Which Russia Hopes to Drive the Japanese from the Asiatic Mainland ~ Port Arthur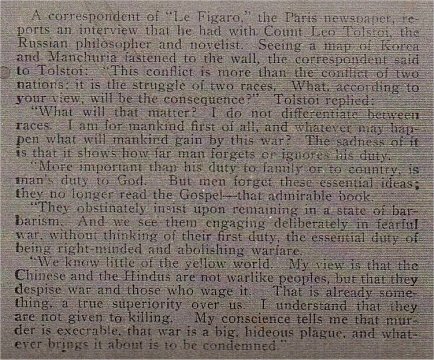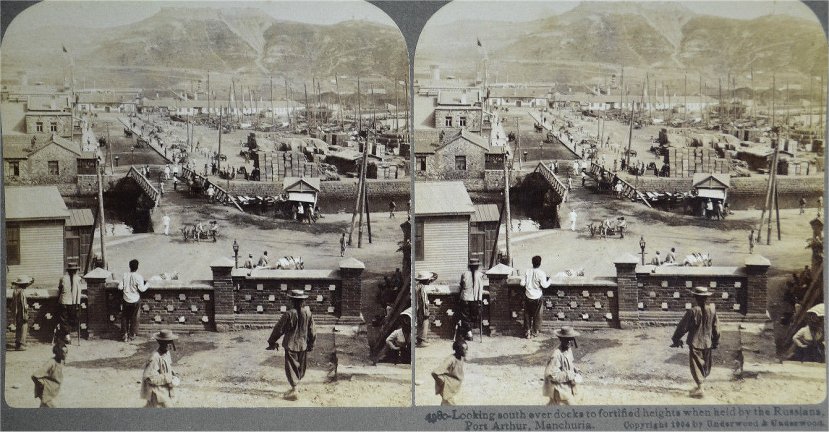 Looking south over docks to fortified heights when held by the Russians ~ Port Arthur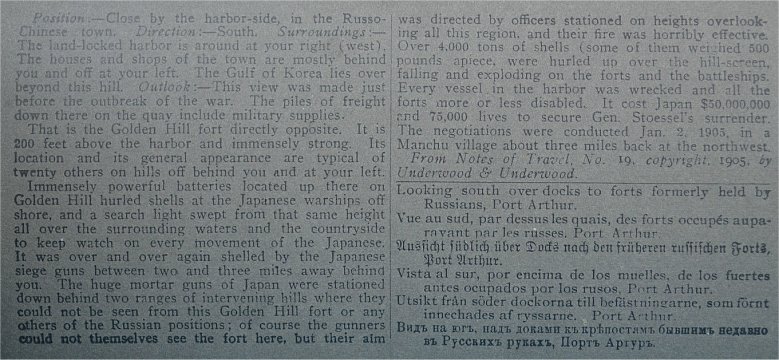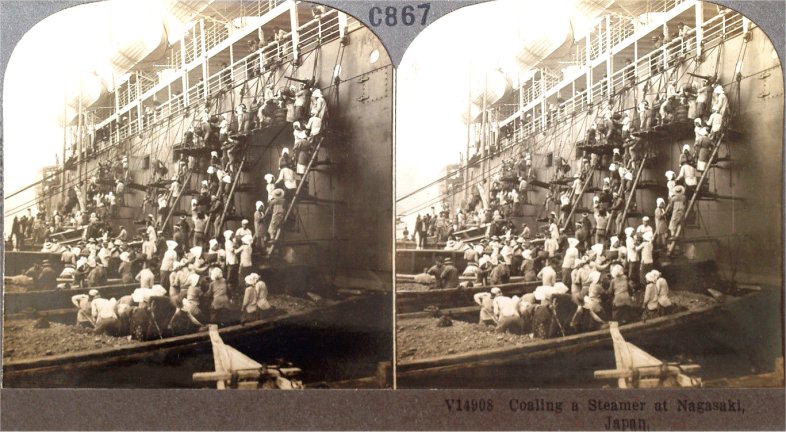 Coaling a Steamer at Nagasaki ~ Japan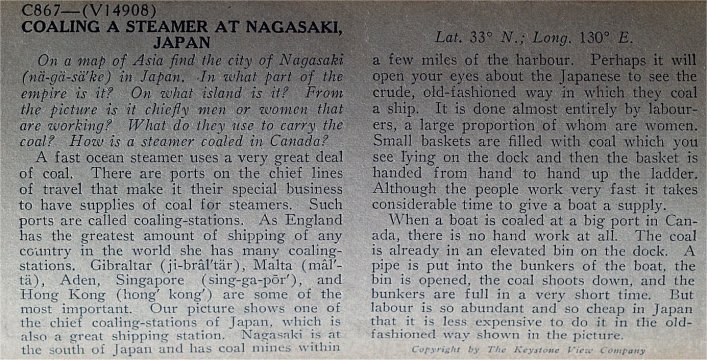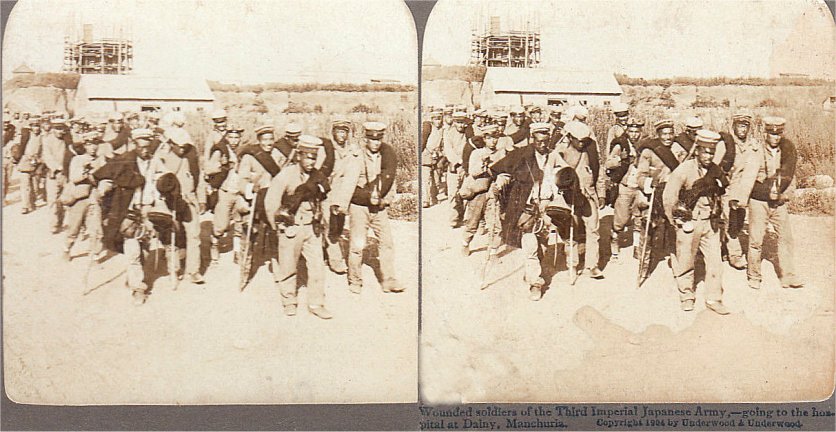 Wounded soldiers of the Third Imperial Japanese Army -- going to the hospital at Dalny ~ Manchuria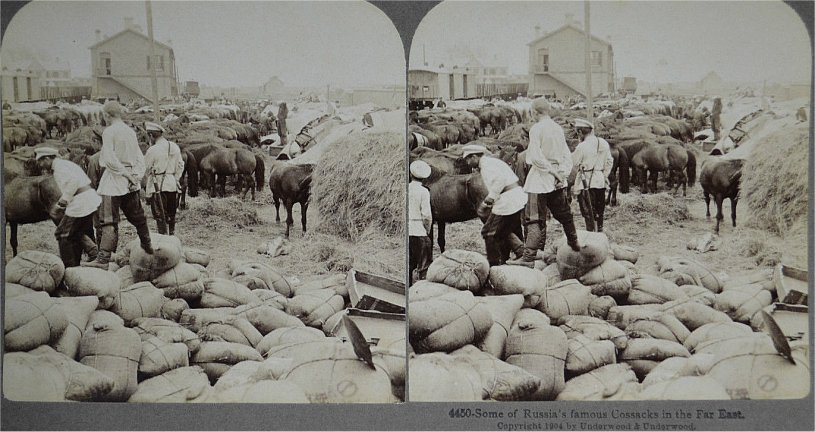 Some of Russia's famous Cossacks in the Far East -- 1904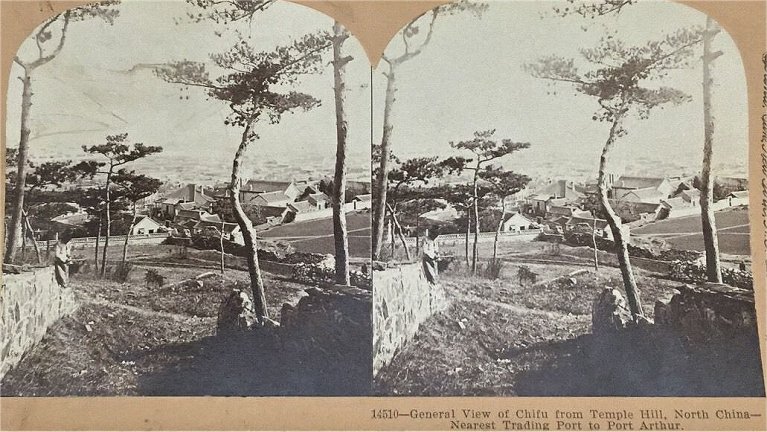 General View of Chifu from Temple Hill, North China -- Nearest Trading Post to Port Arthur.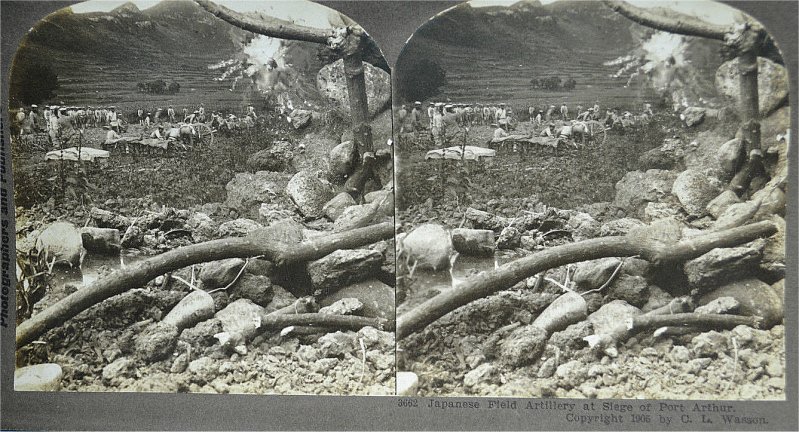 Japanese Field Artillery at Siege of Port Arthur -- 1906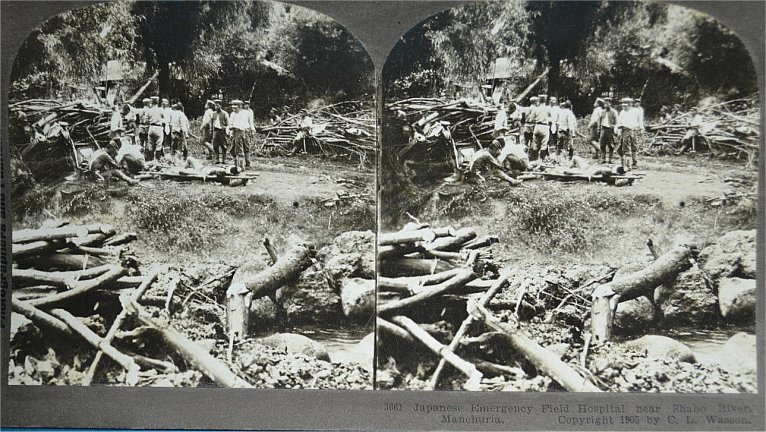 Japanese Emergency Field Hospital near Shabo River, Manchuria ~ 1905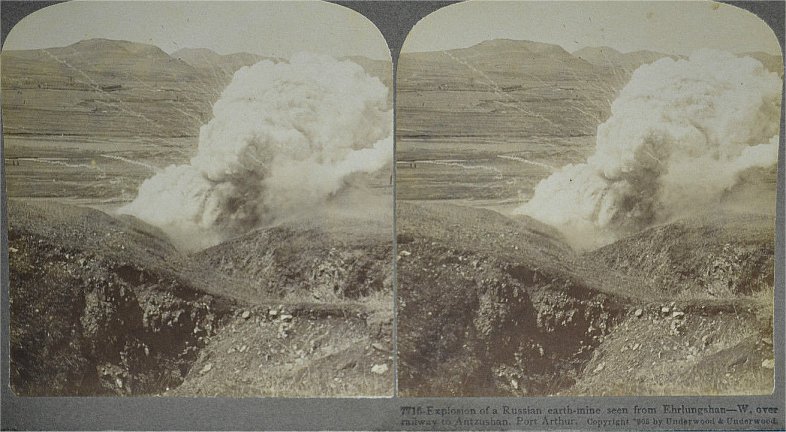 Explosion of a Russian earth-mine seen from Ehrlungshan - W. over railway to Antzushan, Port Arthur ~ 1905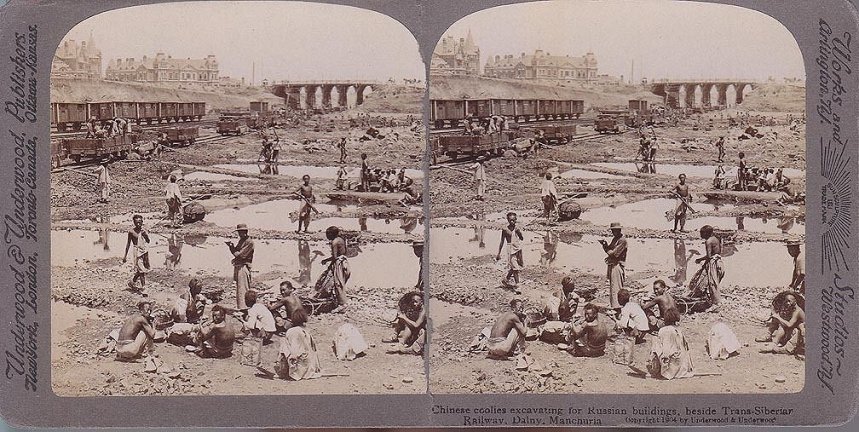 Chinese coolies excavating for Russian buildings, beside Trans-Siberian Railway, Dalny, Manchuria.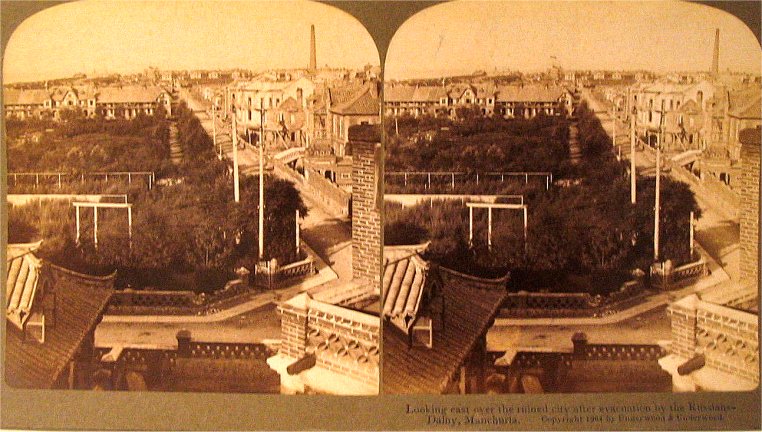 Looking east over the ruined ciety after evacuation by the Russians -- Dalny, Manchuria.



Intelligence Department, Dalny, Manchuria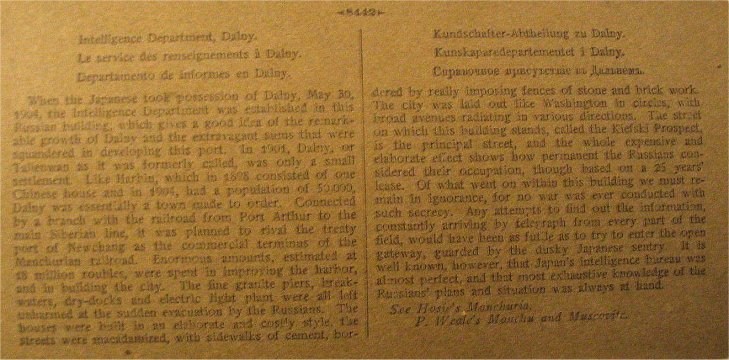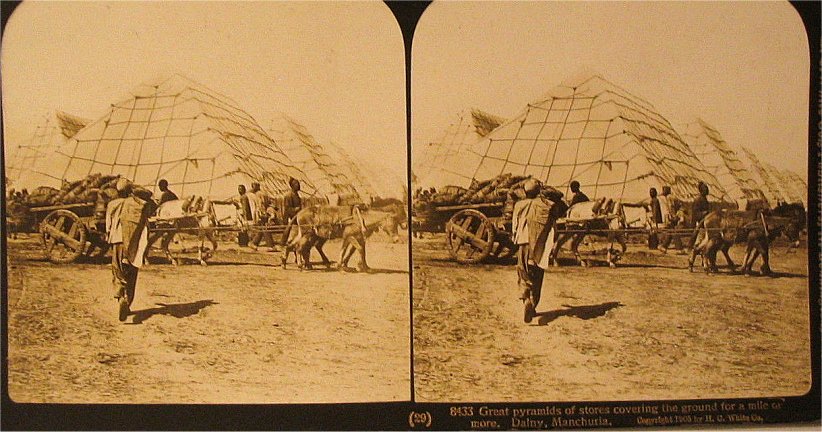 Great pyramids of stores convering the ground for a mile or more, Dalny, Manchuria.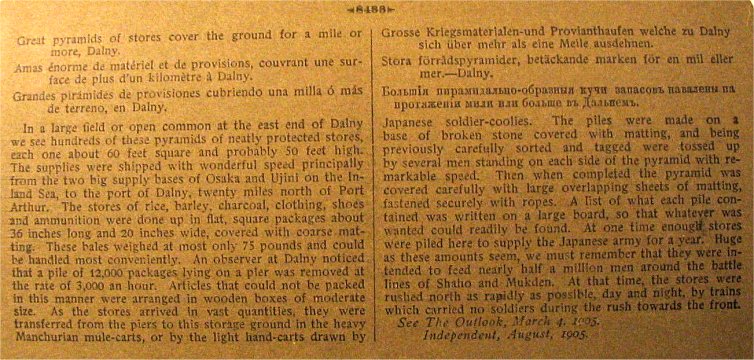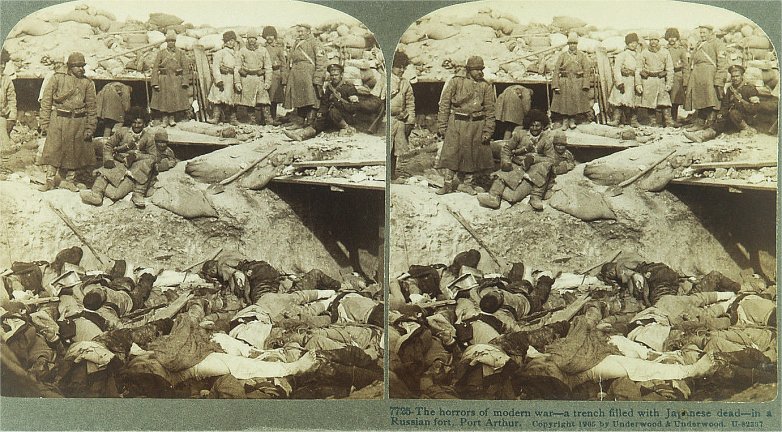 The horrors of modern war -- a trench filled with Japanese dead -- in a Russian fort ~ Port Arthur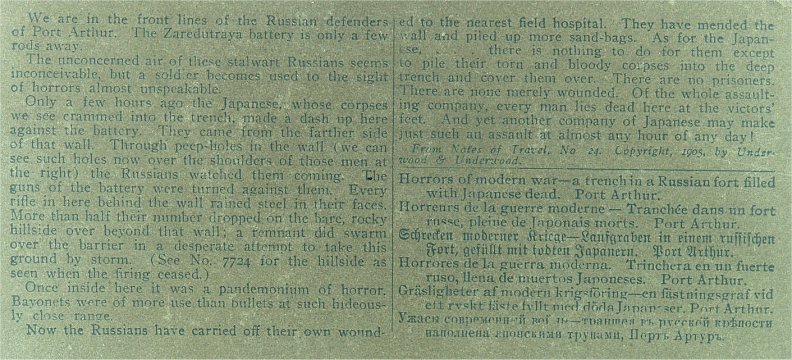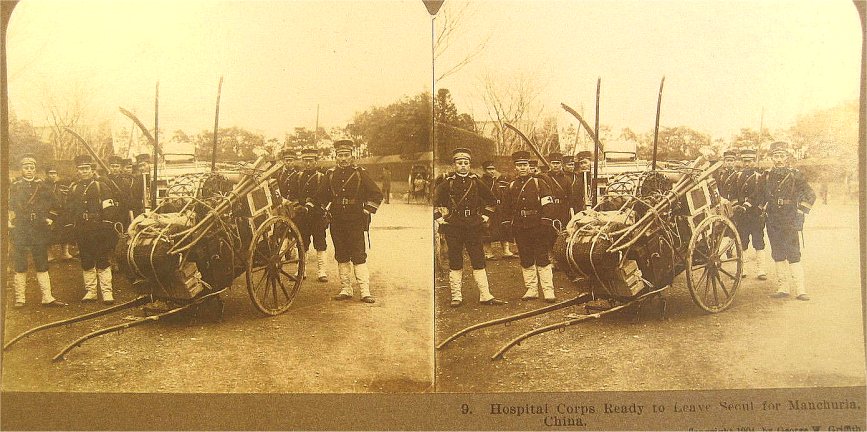 Hospital Corps Ready to Leave Seoul for Manchuria ~ 1904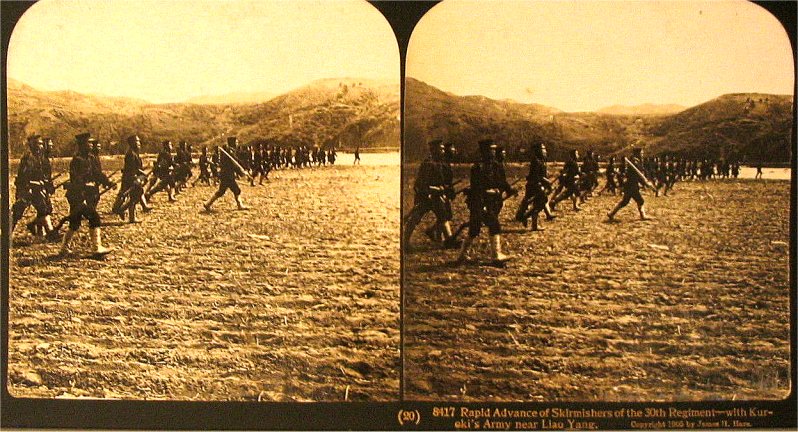 Rapid Advance of Skirmishers of the 30th Regiment -- with Kureki's Japanese Army near Liao Yang.~ 1905



23



BACK TO THE MAIN
3D CHINA CONTENTS PAGE
2000 3d Stereoviews ~ Many in Two Sizes and Colour -- With Captions and Full Notes
www.hillmanweb.com/3dchina


Older Original Contents Pages: CHINA 3-D CONTENTS I :: CHINA 3-D CONTENTS II
BACK TO HILLMAN MAIN SITE CONTENTS
All Original Work and Photo Restoration ©1996/2020
William Hillman: hillmans@wcgwave.ca
Faculty of Education Professor (Retired)
Brandon University :: Brandon, Manitoba