Ancient China in 3D: Gallery Ninety-Six

CANTON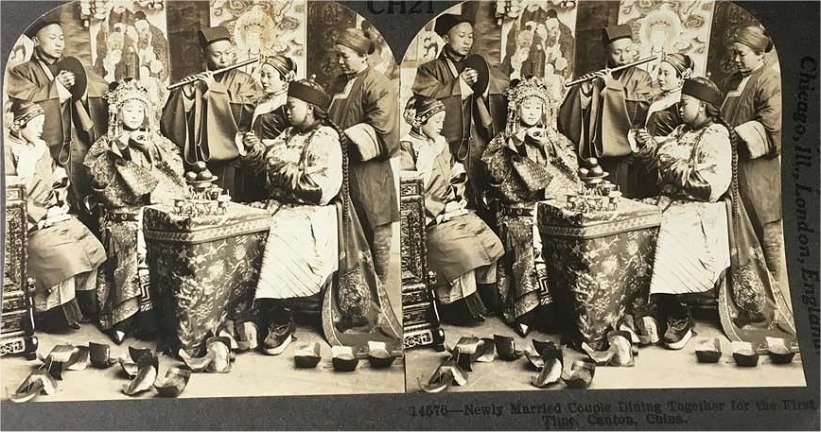 Newly Married Couple Dining Together for the First Time ~ Canton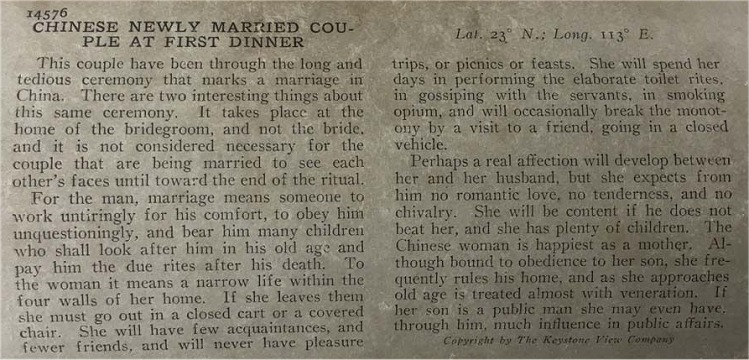 A visit to an Opium Den, Canton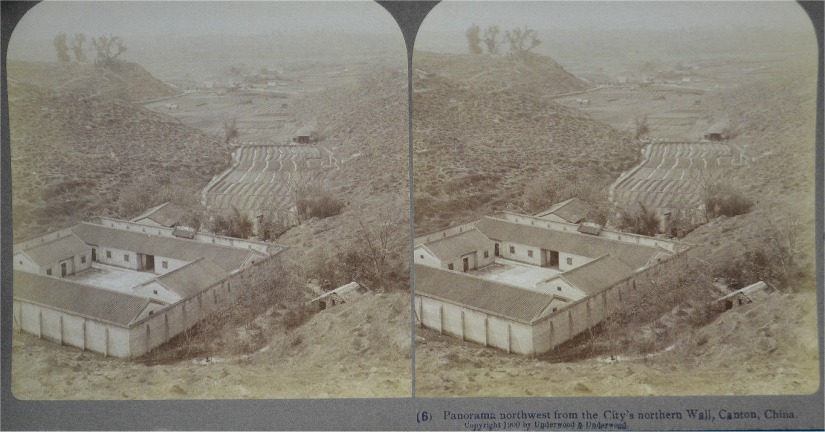 Panorama northwest from the City's northern Wall, Canton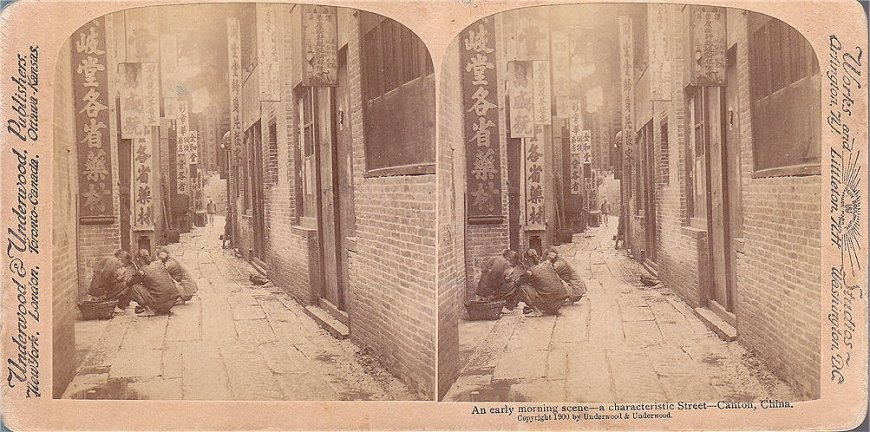 An early morning scene -- playing games-- a characteristic Street -- Canton ~ 1900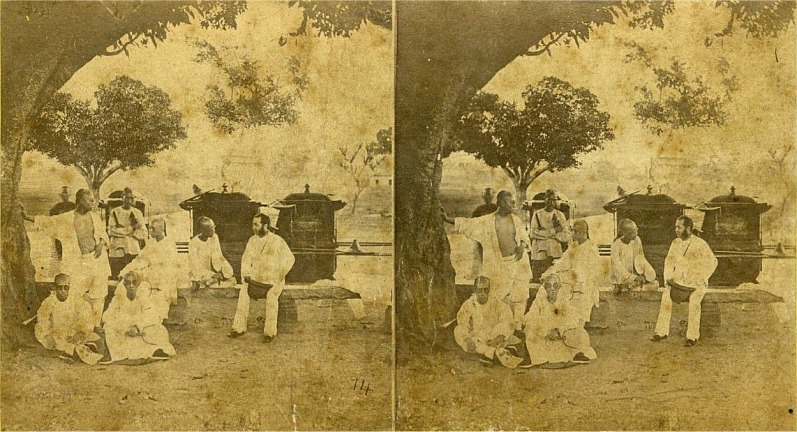 Rev. C. F. Preston and Friends on the Parade Ground ~ Canton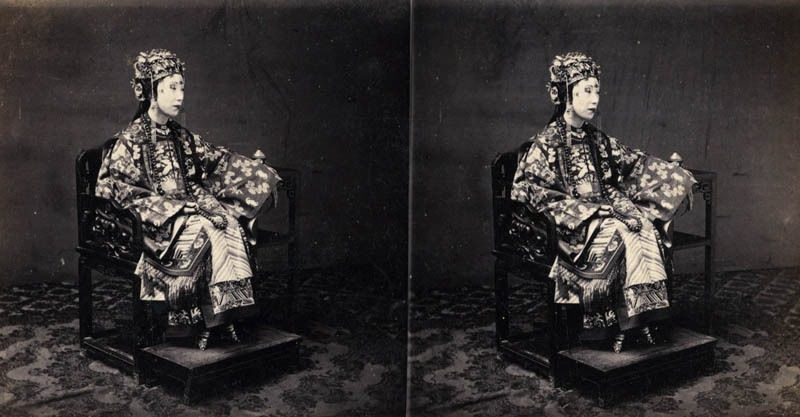 Mandarin Lady ~ Canton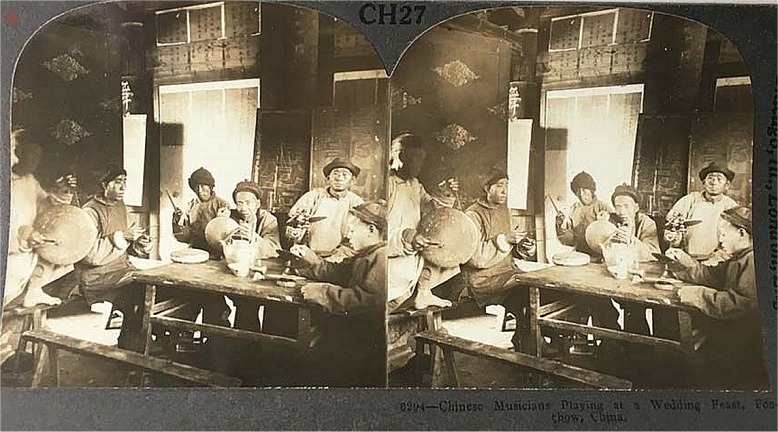 Chinese Musicians Playing at a Wedding Feast, Foochow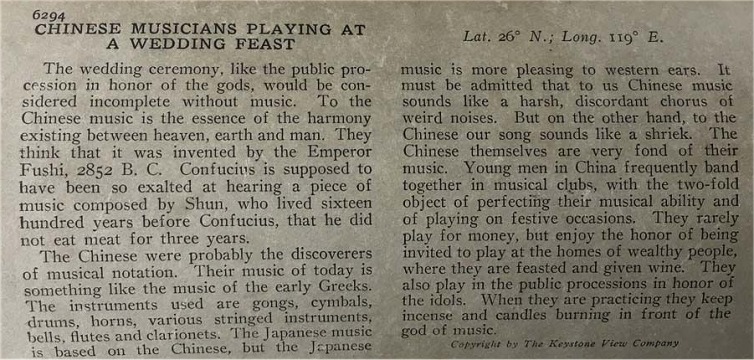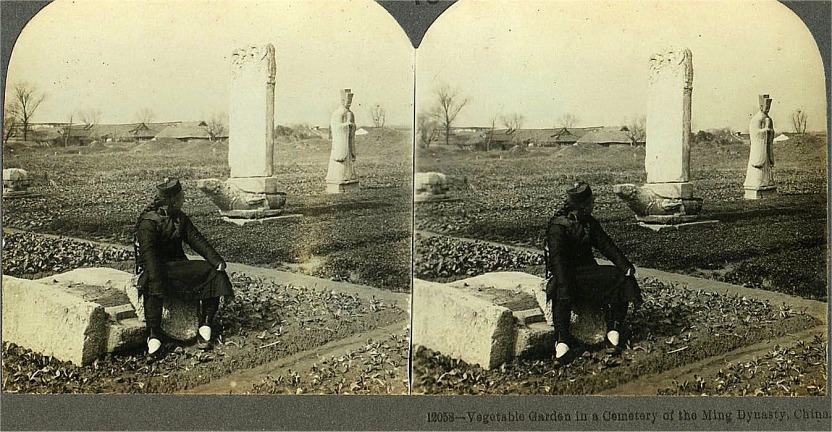 Vegetable Garden in a Cemetery of the Ming Dynasty ~ Nanking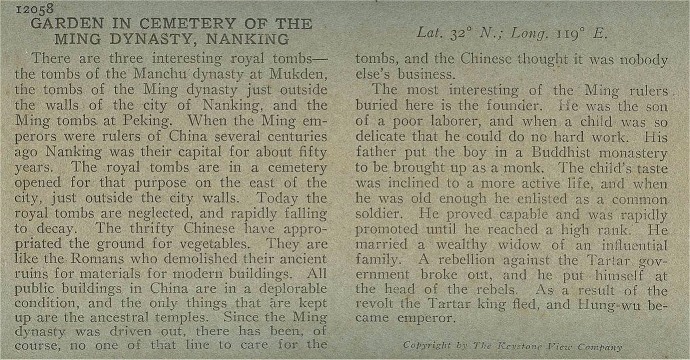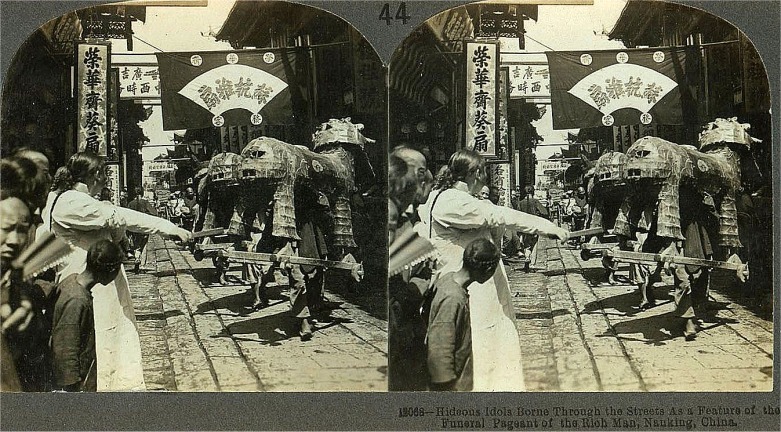 Hideous Idols Borne Through the Streets As a Feature of the Funeral Pageant of the Rich Man, Nanking.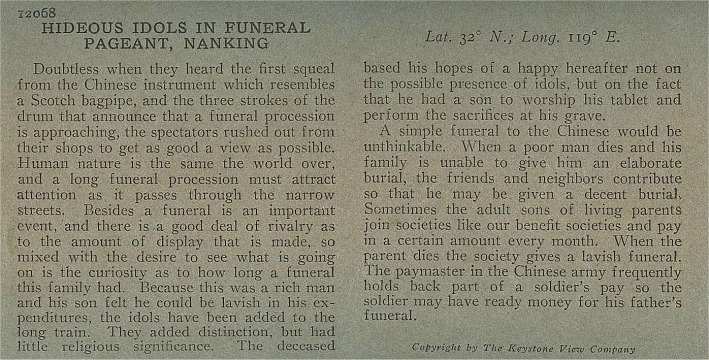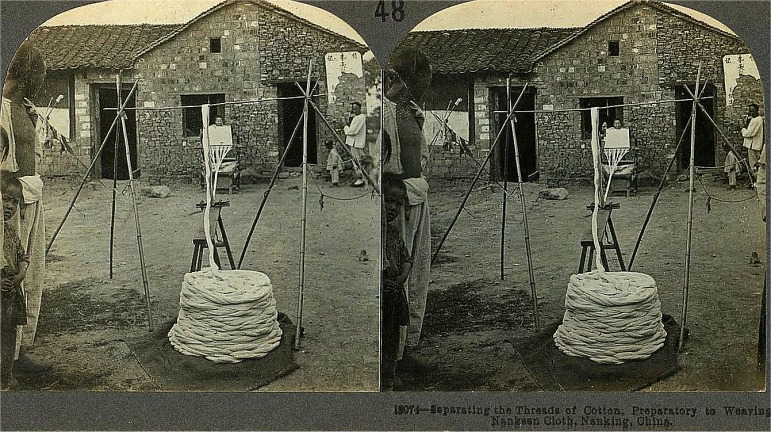 Separating the Threads of Cotton, Preparatory to Weaving Nankeen Cloth, Nanking.



Native Sedan Chair and Bridge.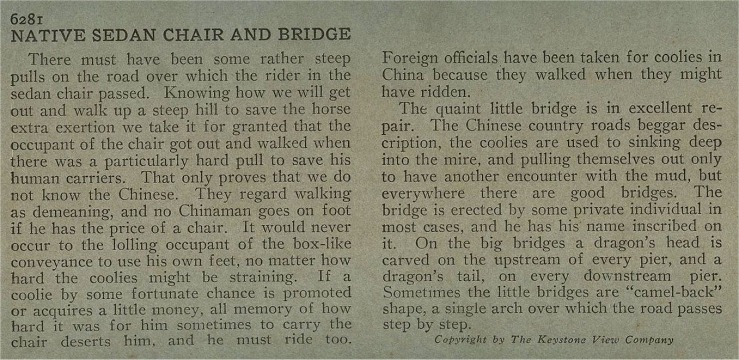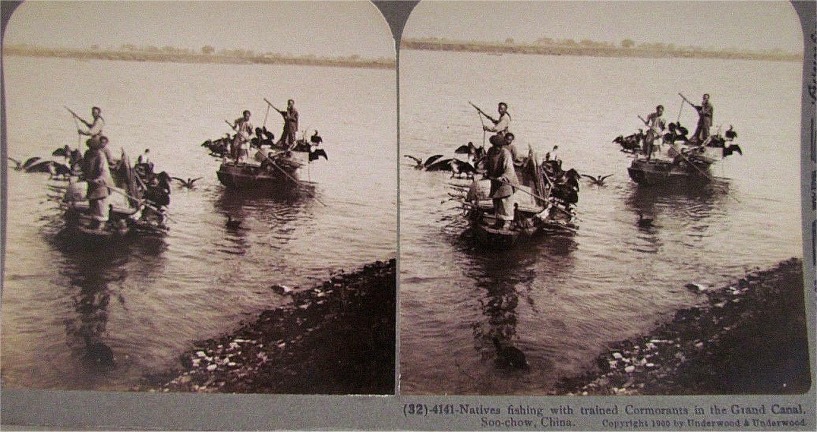 Natives fishing with trained Cormorants in the Grand Canal ~ Soo-Chow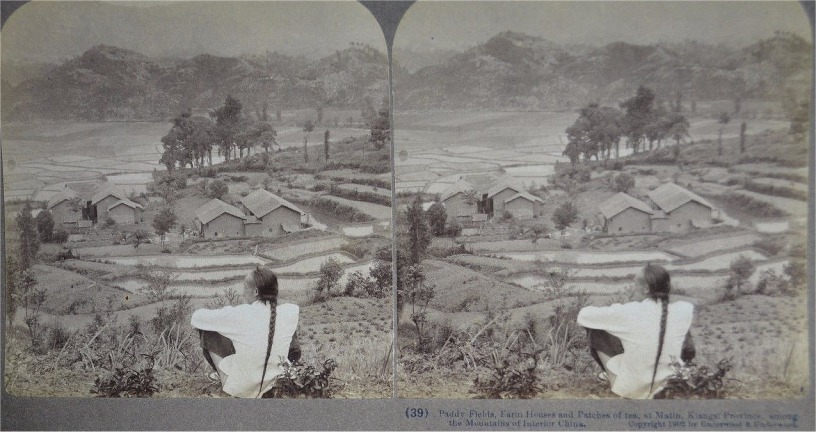 Paddy Fields, Farm Houses and Patches of tea, at Matin, Giangzi Province, among the Mountains of Interior China.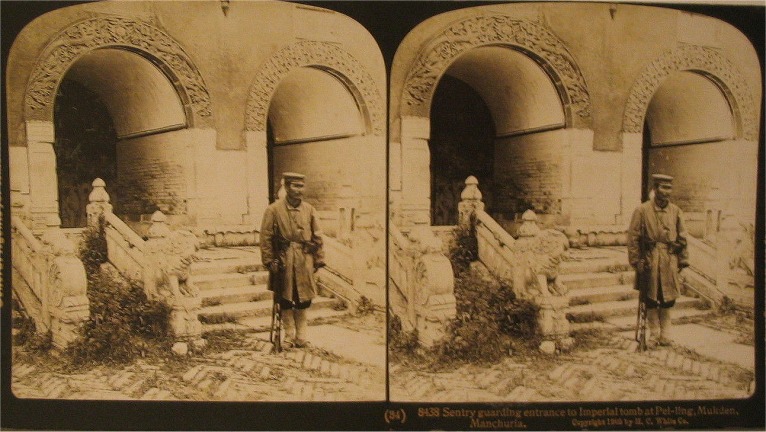 Sentry guarding the entrance to Imperial tomb at Pei-ling, Mukden, Manchuria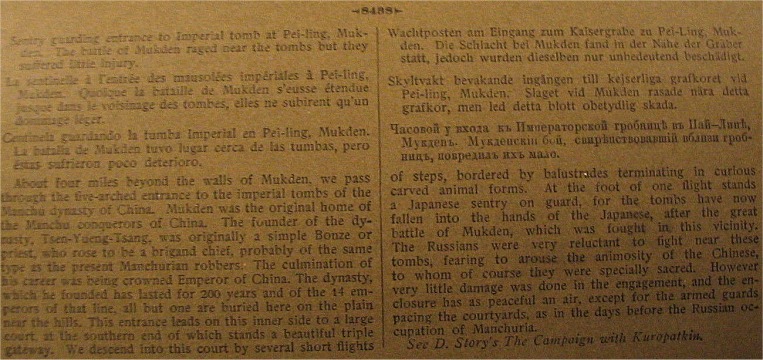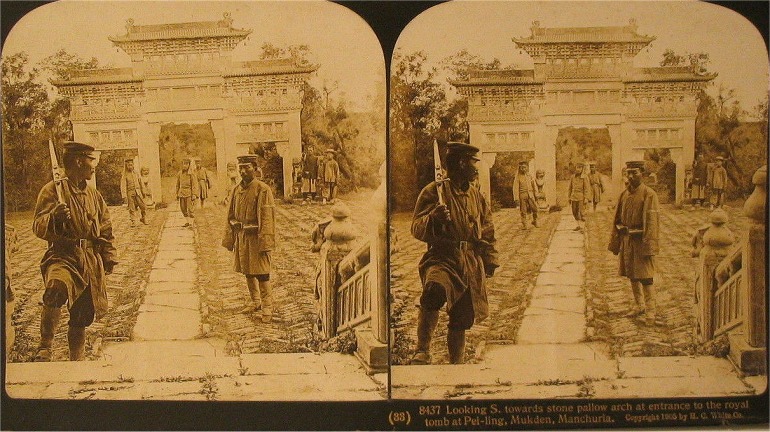 Looking S. towards stone pallow arch at entrance to the royal tomb at Pei-ling, Mukden, Manchuria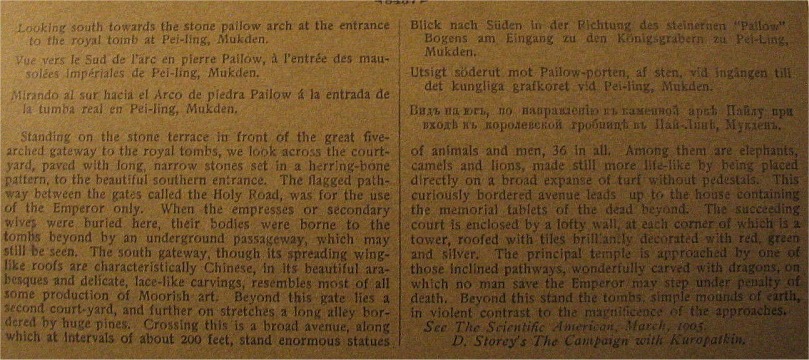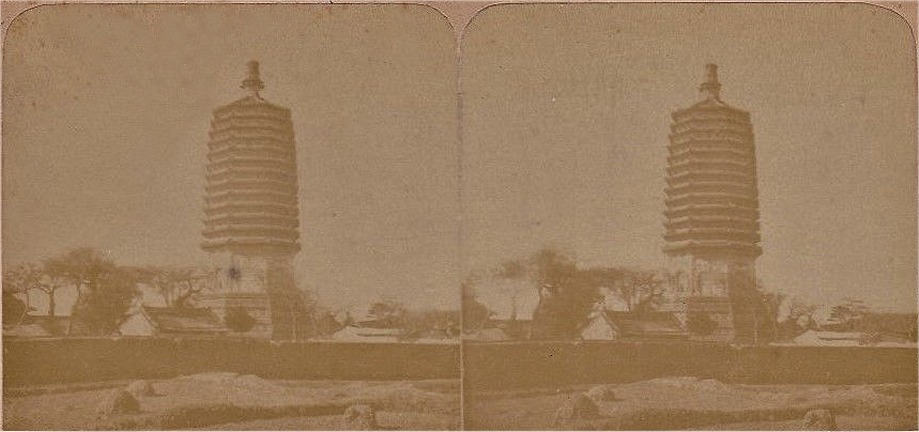 Ancient Chinese Tomb ~ Dutch Photo 1880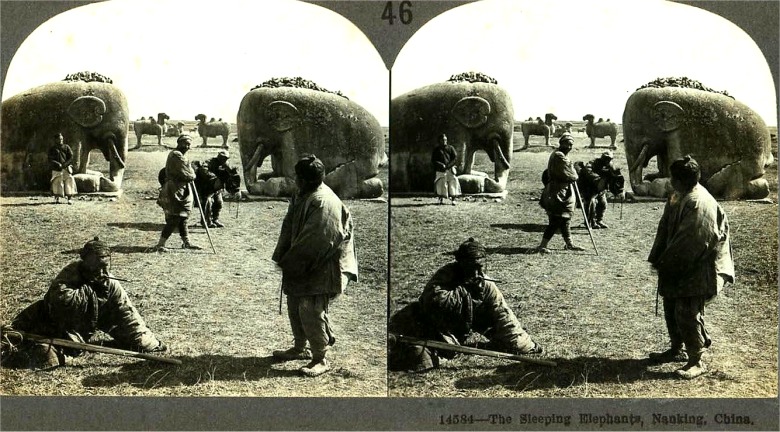 The Sleeping Elephants- Ming Cemetery Statues, Nanking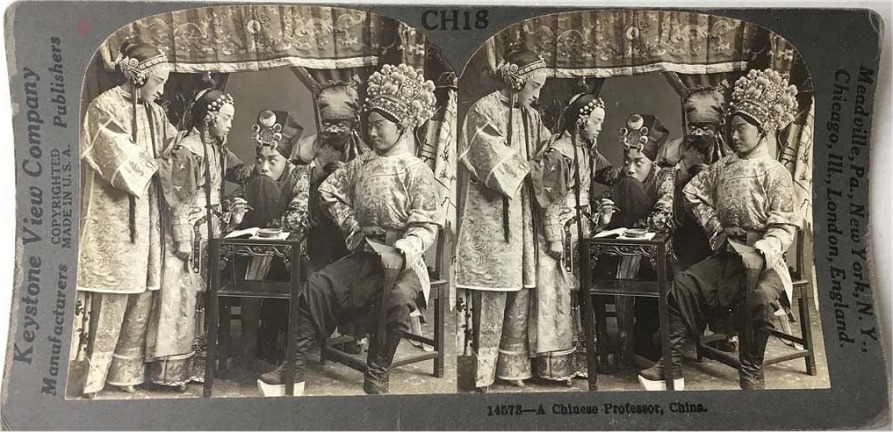 A Chinese Professor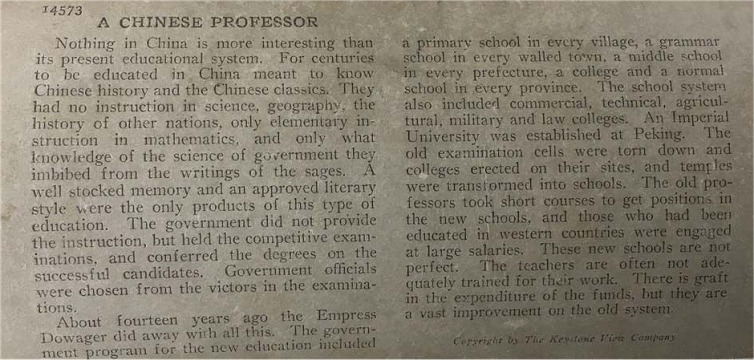 Picturesque Chinese Junk under Full Sail on the Yellow Sea, Coast of Manchukyo in Distance.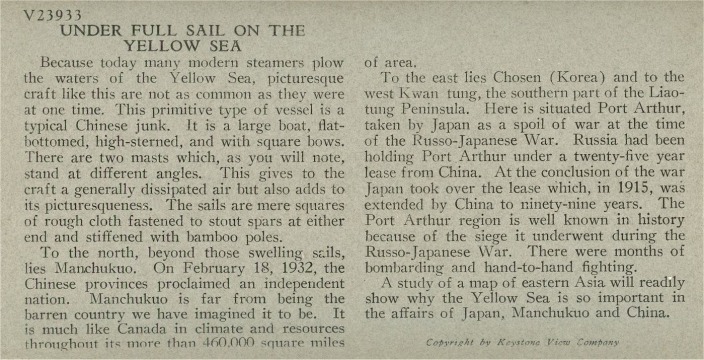 Li Hung Chang, China's Greatest Viceroy and Diplomat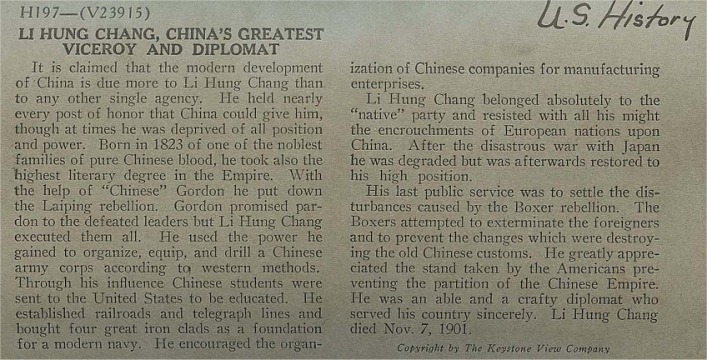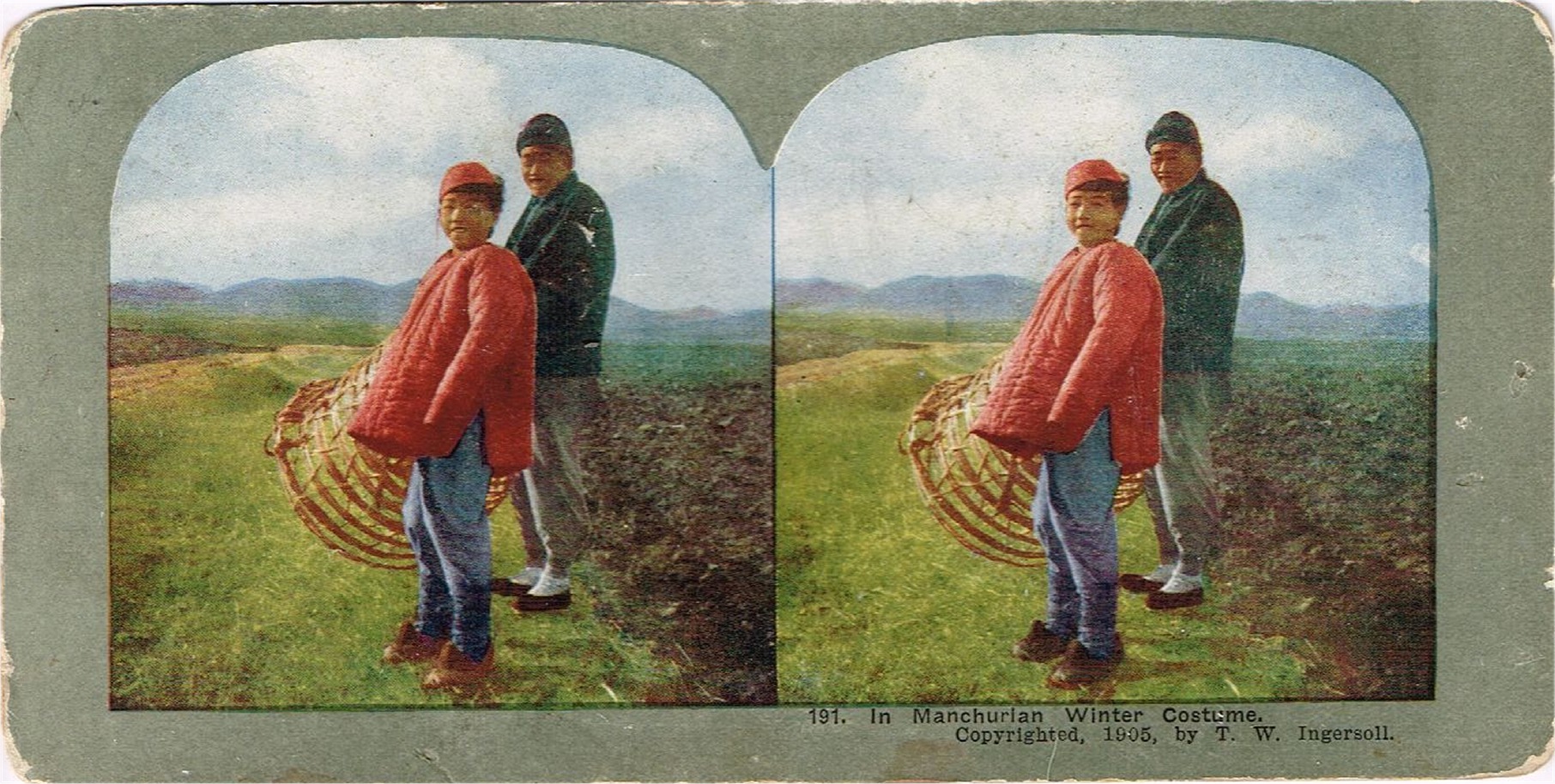 In Manchurian Winter Costume ~ 1905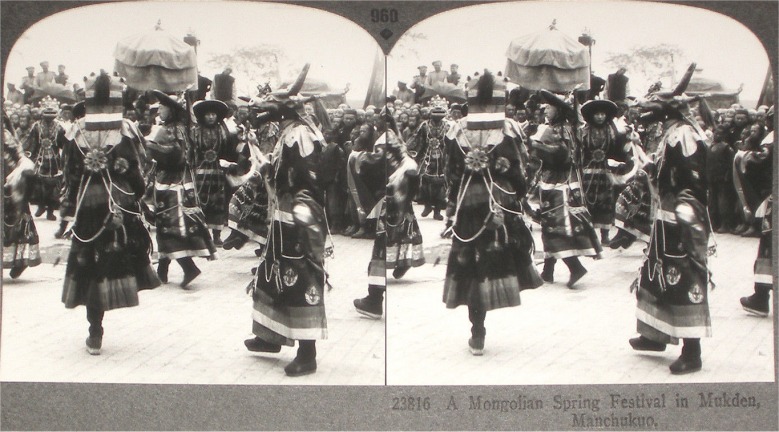 A Mongolian Spring Festival in Mukden, Manchukuo.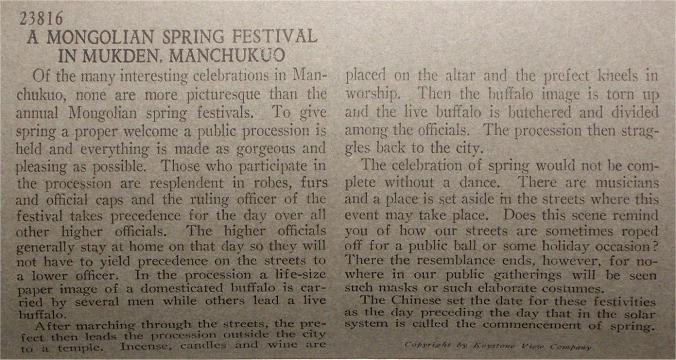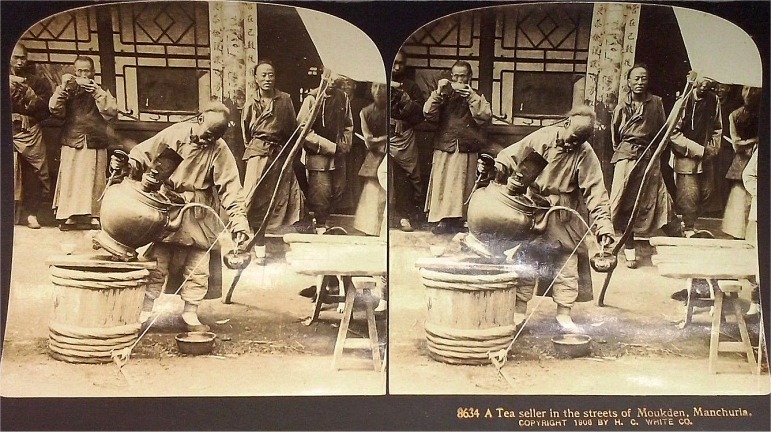 A Tea seller in the streets of Moukden, Manchuria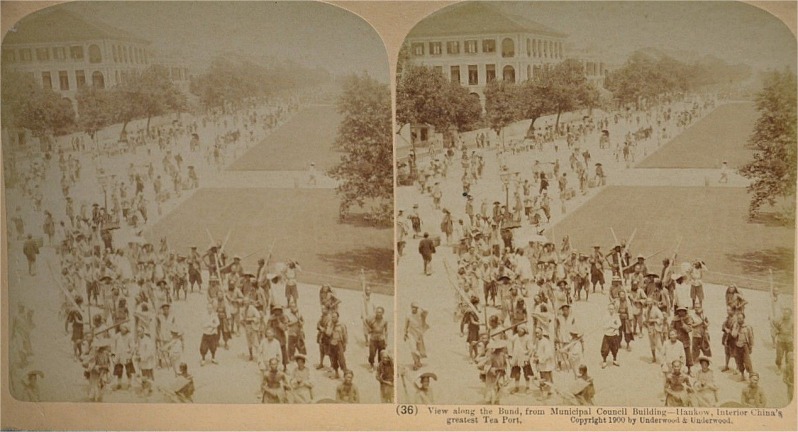 View along the Bund, from Municipal Council Building -- Hankow, Interior China's greatest Tea Port.




Ancient China In Three Dimension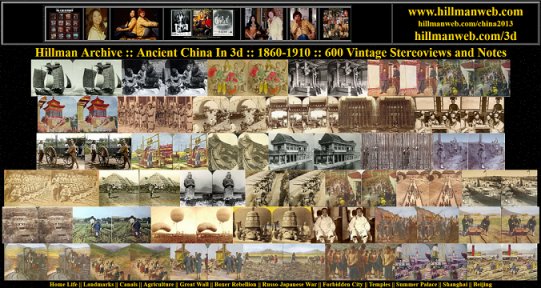 BACK TO THE MAIN
3D CHINA CONTENTS PAGE
2000 3d Stereoviews ~ Many in Two Sizes and Colour -- With Captions and Full Notes
www.hillmanweb.com/3dchina


Older Original Contents Pages: CHINA 3-D CONTENTS I :: CHINA 3-D CONTENTS II
BACK TO HILLMAN MAIN SITE CONTENTS
All Original Work and Photo Restoration ©1996/2020
William Hillman: hillmans@wcgwave.ca
Faculty of Education Professor (Retired)