The Bill Hillman Military Tribute Series
Presents
Canadian Joint Air Training Centre
CJATC RIVERS, MANITOBA
Part IV: Photos from Bernie Rice II
---
SITE NAVIGATION CHART
Rivers I | Rivers II | Rivers III | Rivers IV | Rivers V | Rivers VI
Rivers VII | Rivers VIII | Rivers IX | Rivers X | Rivers XI | Rivers XII
---
1964-1965
---
Corporal L.B. Rice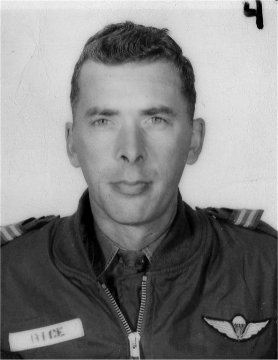 Shortly after I joined the unit as a crew chief in early in 1965.
I remained for about one year and attained the rank of L/Sgt and
accumulated 365 in flight hours before leaving for Officer Candidate Training at Camp Borden.
We were absorbed with 1 Hel Pl under Maj CH Reid
Our detachment was relocated th St Hubert, Que.
My last trip was from Rivers to Saint Hubert and took over 11 hours flying time.
---
Cessna L-19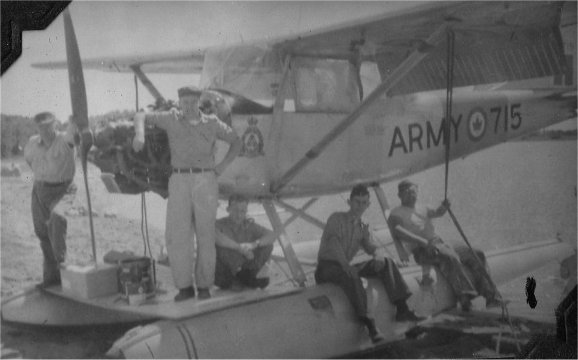 .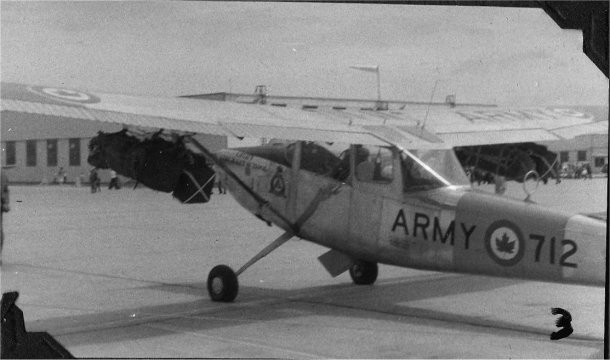 The Cessna L 19 on floats and with A6 containers attached to its wing mounts rigged for aerial release.
---
CRASH SITE
The crash site of the 1st Army AATTS' (Army Aviation Tactical Training School) CH 113A Boeing-Vertol Voyager accident.
There was a crew of three at the time of the accident with Capt Stan Hand as the instructor pilot and Sgt Hugh Flug the crew chief.
The student pilot was in fact Capt George Fawcett RCASC, as was Stan Hand also.
The helicopter belonged to AATTS' (Army Aviation Tactical Training School) under the command of Capt Dan Danyluk.
---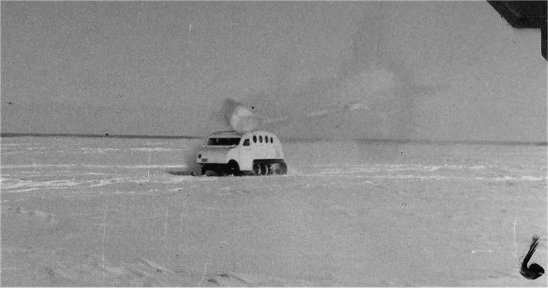 An Air Supply Bombardier snowmobile assisting in Drop Zone (DZ) recovery
---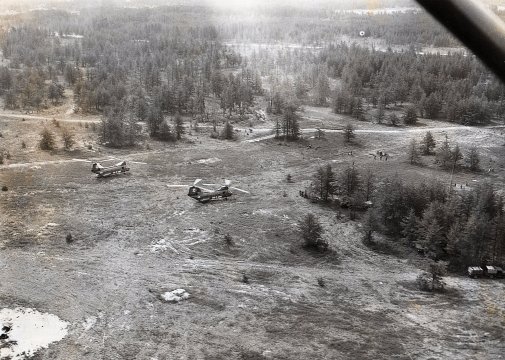 1 Hel Pl hels on ex in the Gagetown trg area
---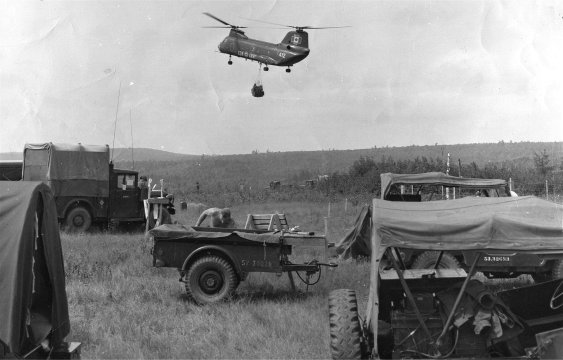 AATTS helicopter with a slung load.
---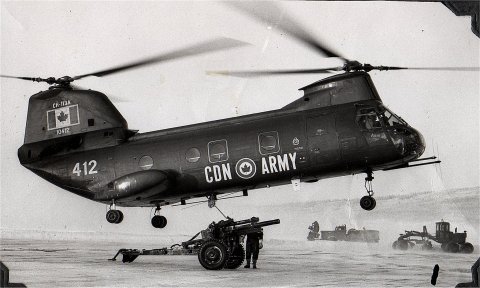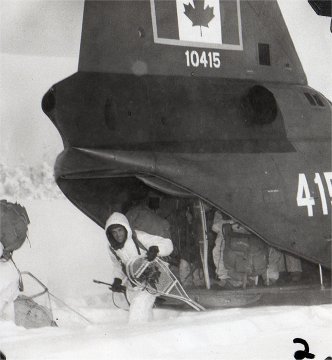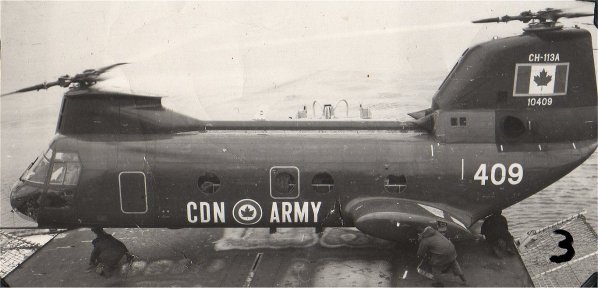 Rivers based AATTS and 1 Hel Pl helicopters
---
Thanks also to John Dicker, LCol (Ret'd) ~ Assistant Site Co-ordinator: canadianarmyaviation.ca website
John was stationed at CJATC Rivers from Apr 62-Apr 66 as both an Army pilot and Army Signal Officer.
---
SITE NAVIGATION CHART
Rivers I | Rivers II | Rivers III | Rivers IV | Rivers V | Rivers VI
Rivers VII | Rivers VIII | Rivers IX | Rivers X | Rivers XI | Rivers XII
---
Visit the
COMMONWEALTH AIR TRAINING PLAN MUSEUM
Brandon, Manitoba, Canada
MILITARY TRIBUTE PAGES
BACK TO BILL AND SUE-ON HILLMAN MAIN PAGE
www.hillmanweb.com
Bill Hillman