WEDDING CELEBRATION PHOTOS
October 1, 2022
www.hillmanweb.com/wedding
CHINA-LI HILLMAN and SCOTT PETTITT

www.hillmanweb.com/wedding/12.html
XII. PRESENTATIONS II
The Hillman Family's Toast to the Groom

Click for full-size images
Bill: This day of celebration is finally happening!
* We've watched the relationship between two of our favourite people for a few years now.
* Our eyes were especially on Scott, to see if he's actually the one who will make China happy.

Sue-On: We saw the video of Scott's proposal. Yeah!
• This was followed by the exciting plans for a desination wedding in Mexico. . .
* . . . plans that had to be cancelled when COVID hit.
* A number of scaled down local weddings also were cancelled as numbers restrictions kicked in.

Bill: But they must have really wanted to get married . . .
so they got hitched on the boulevard in front of their home (under renovations) on a cold December Day in 2020
* . . . with their contractor serving as witness and with their beloved Great Pyrenees dog, Lily, filling in as flower girl.
* Scott, in all the times we've spent with you, we've seen how you love China, taking care of her in so many ways.
* Not only have you won her heart, but you also won over her "puppy" Lily, which may have taken longer than winning over China!

Sue-On: You won us over, Scott, when we took you out for your first Chinese dim sum lunch.
* "WHAT are those white looking lumps of dough?
* ". . . where are the deep fried egg rolls, and chicken balls with the red sauce?" (All the whitey Chinese dishes . . .)
* But you were game to try everything. . . except the Chicken Feet :)
Bill: I'm sure that Scott is a bit bewildered by his beautiful bride's unique names
CHINA-LI JADE MA-RI HILLMAN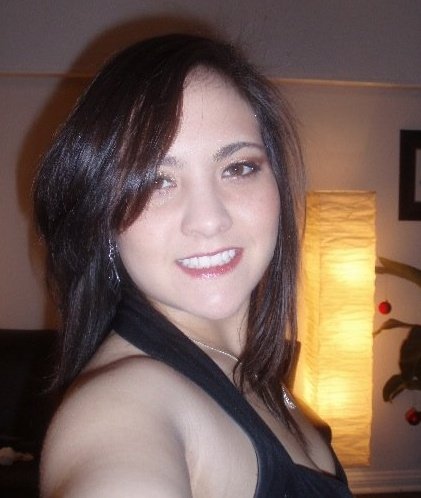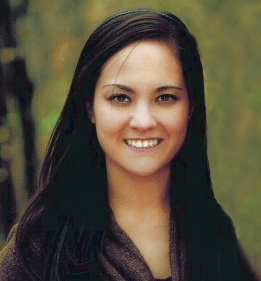 Sue-On and I have endowed each of our three kids
with names we have chosen in tribute to their ancestors.
China carries the names of the
three most beautiful, loving and talented women I have known:
Her two grandmothers and her mom.



LOUISE MARIE HILLMAN ~ JADE CHOY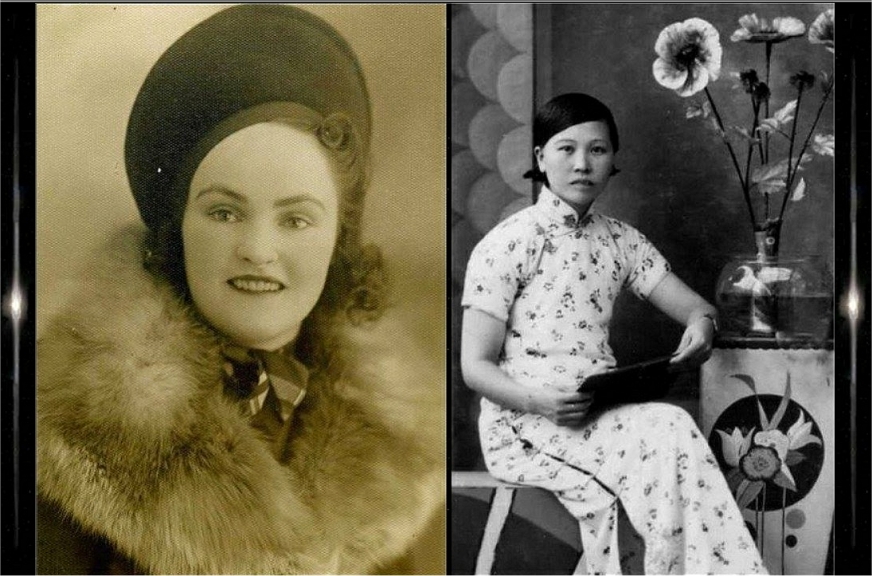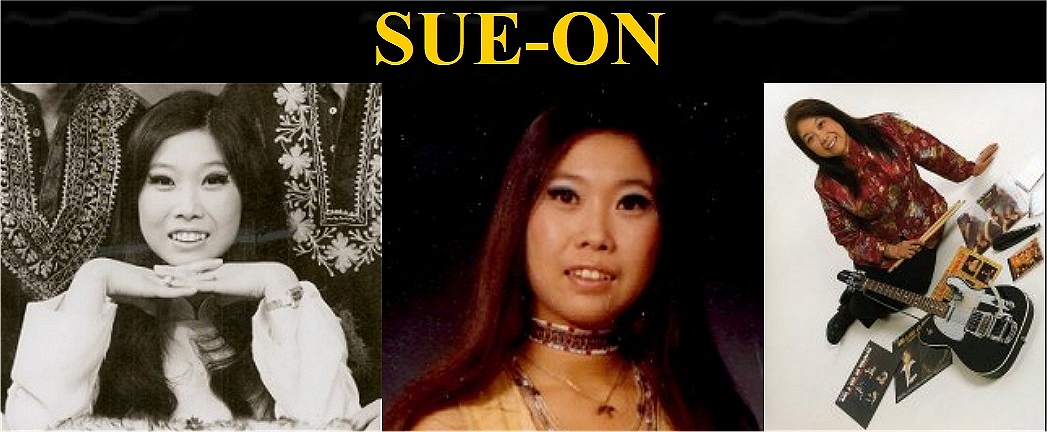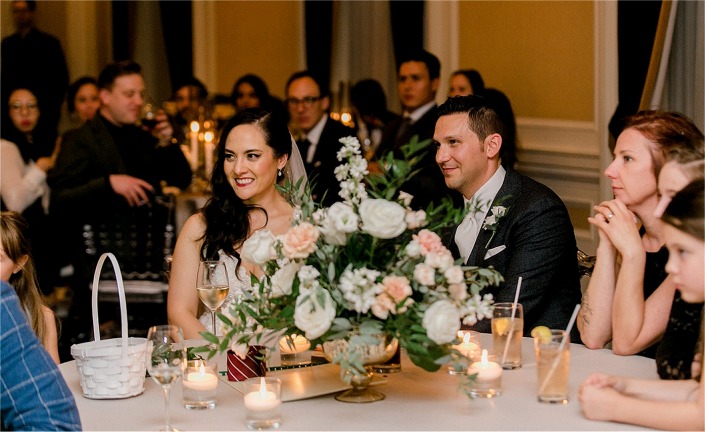 Bill: MA-RI is an historical variation of my Mom's name and the mysterious, romantic surface of Mars. . . hyphenated in her mom's honour.
LOUISE MARIE HILLMAN
* Louise was raised and worked on the farm homesteaded in 1878 by my great grandfather Campbell
* A farm that we still own and where young China-Li spent her younger days.
* During the hard times of the '30s my musician mother and her brothers formed a family orchestra.
China-Li has carried on that musical tradition with her amazing talents on harp, keyboards, vocals and bagpipes.
* During the war years mom and I followed by father -- a Chief Petty Officer Jerry Hillman in the Royal Canadian Navy
-- across Canada in Navy bases from St. John's, Newfoudland to Vancouver Island
* Interestingly Dad's last Navy assignment was aboard HMCS Prince Robert in a convoy to free Canadian POWs and to accept the Jap surrender in Hong Kong.
* And ironically, the POW camp was at North Point --
very close to the location that young Sue-On would live after she and her mom escaped from Red China a few years later.
* After the war she and my dad returned to the family farm and later opened a hardware store.

---

Bill: JADE: A Precious Jewel is the English version of Sue-On's mom's name
JADE CHAN YOOK HAI CHOY
* Jade was born in China where she spent her early years raising four children by herself
* Husband Soo Choy had emigrated to Canada but because of racist immigration laws could not bring his family with him.
* Jade survived many hardships including the invasion of the ruthless Japanese army.
* After the Communist revolution took over the large family home she smuggled young Sue-On out to Hong Kong with a neighbour's family.
* When she tried to follow she was arrested trying to cross to Hong Kong at low tide, but was later released.
* When Jade and Sue-On finally were allowed into Canada both of them spent long hours working in the family restaurant.
* Jade lived to be 100 years old.

---

Bill:
SUE-ON (CHINA-LI) HILLMAN
* A short time ago -- during a visit back to our family home in Brandon -- China came up from our music studio with a shocked look on her face.
* "Why is my name on the picture that my teenage mom signed 'To Bill - Love, China-Li'"?
* We explained that this was my pet name for her mom during our long fascinating courtship back in the mid '60s.
* China has inherited her incredible mom Sue-On's beauty, warmth, loyalty, work ethic, music ability and love of the kitchen, garden. . . and life.
* China has certainly inherited the culinary skills of her mom.
* When China was 7 years old in grade 3 she prepared an illustrated cookbook in which she collated 50 recipes. As you can see, the book has survived. . . it's the one I'm holding.
* It took a while though, for China's brother, Robin, to get used to his little sister's name.
Robin and Jen with River . . . and Oriyen on far upper right
BROTHER ROBIN:
* When China and I first met -- now this goes way back -- we were both very young --
* -- Mom and Dad told Ja-On and I that her name was going to be China-Li.
* Well I wasn't a fan of that name, and I insisted that she should be called Cinderella.
* I think I called her that for a while, but eventually warmed up to her name.
* We've all grown up a lot since her days as Cinderella, and she's amazed us all with the things she's accomplished.
* She's gone from a kid trying to eat the little styrofoam ornaments off the Christmas tree
* -- to be fair they did look like delicious apples --
* -- to working hard through school and university to become a doctor.
* Finally our Cinderella has found her Prince Charming.
* Scott is the most caring and genuine guy I've met . . . we are so happy that you two are together.
* My wife Jen and I and our daughters Oriyen and River recently moved to St. John's, Newfoundland
* . . . but we are so happy to be back in Manitoba to celebrate this wedding.
* A favourite in Newfoundland is Screech, which is actually a stong rum -- Screech is the noise that people make after drinking it. . .
* . . . but it's also a traditional way of welcoming people. . . I raise my glass.
* Welcome to the Family, Scott.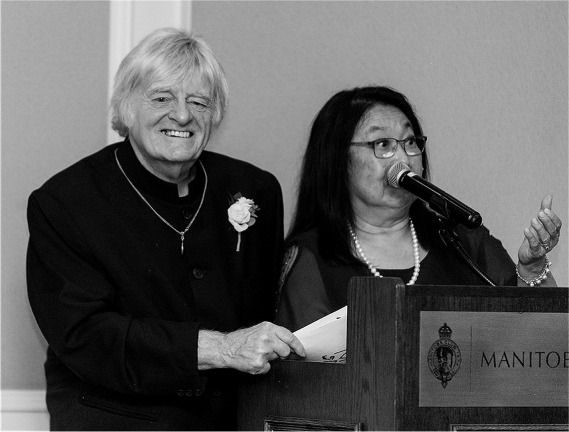 SUE-ON: We had a Chinese restaurant (surprise!) in Brandon -- SOO'S -- started by the Choy famly.
* All the kids worked there through their teen years.
* They know the menu inside out. . .by numbers.
* Quizzing by numbers has been a traditional guessing game at our dinner table.
* (Sue-On called out some random SOO'S menu numbers and family members across the room shouted back the names of the corresponding dishes)
* So, to officially induct Scott into this inner circle, China's siblings -- Ja-On and Robin -- would like to make a small presentation (an original SOO'S Menu)
---
Robin and Ja-On Hillman presenting
brother-in-law Scott with an honourary SOO'S menu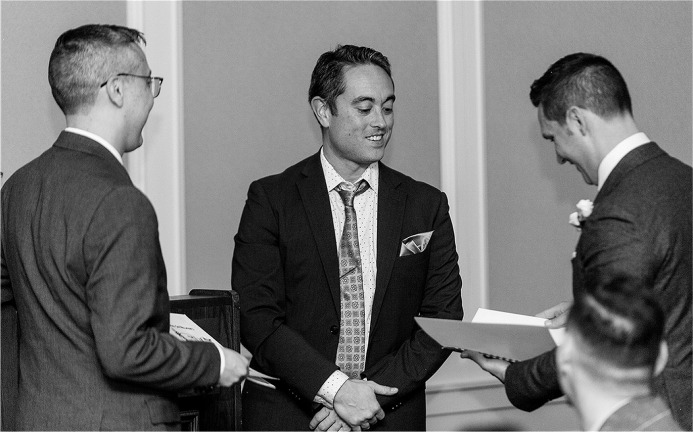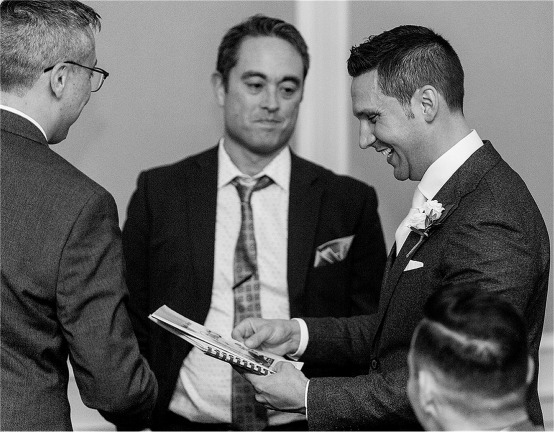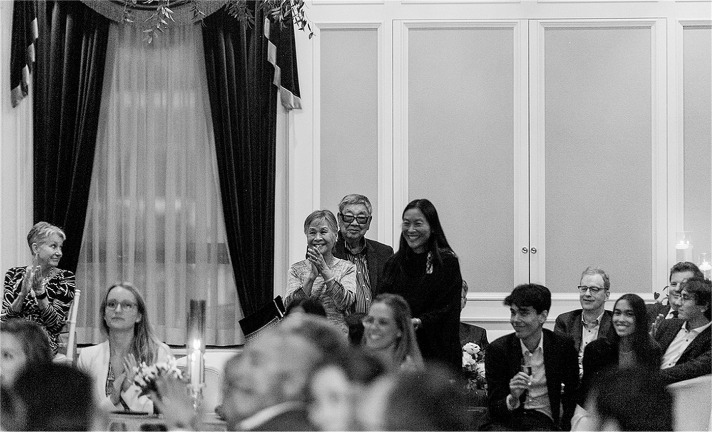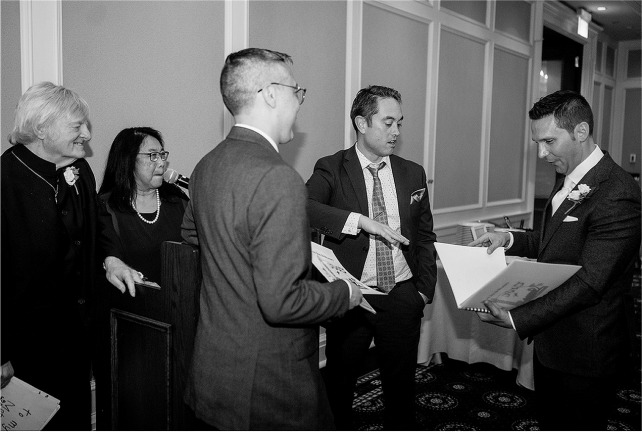 Sue-On: We are so happy that you two have found each other and have chosen to live your lives together.
CONGRATULATIONS FROM MOM AND DAD

BILL: Welcome to the family Scott. You're in deep now and can never get rid of us.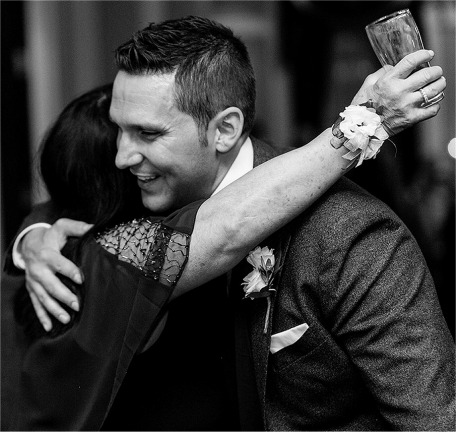 .
WebMaster: Bill Hillman
Bill and Sue-On Hillman Eclectic Studio
hillmanweb.com
Brandon, Manitoba, Canada
Photos and Text Copyright 1996-2022