LAOS
http://www.hillmanweb.com/asia/gadventures/pics/laos.html
Part of the series: Thailand ~ Laos ~ Vietnam ~ Cambodia
Note: We prepared this series of preview pages before we left on our Indochina tour.
The photos and journal entries we took on that actual tour are featured at:
www.hillmanweb.com/indochina
---
Day 5 LAOS: BOAT BUS: Mekong River (10 hour boat tour to Guest House at night)
---
Cross river from Thailand by small boat (longtail) to customs
Ride a songthaew (local bus 10m) to river dock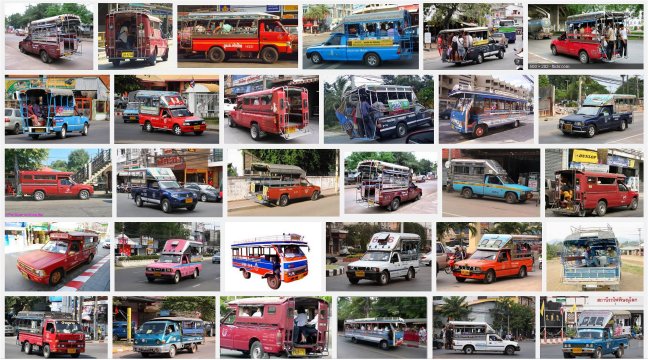 SONGTHAEW
A songthaew is a passenger vehicle in Thailand and Laos adapted from a pick-up or a larger truck and used as a share taxi.
It takes its name from the two bench seats fixed along either side of the back of the truck; in some vehicles a third bench is put down the middle of the seating area.
Additionally a roof is fitted over the rear of the vehicle, to which curtains and plastic sheeting to keep out rain may be attached.
Some vehicles have roofs high enough to accommodate standing passengers within the vehicle.
More typically, standing passengers occupy a platform attached to the rear.

---

To Mekong Boat Trip: SLOW BOAT
Get a good seat away from engine - get a window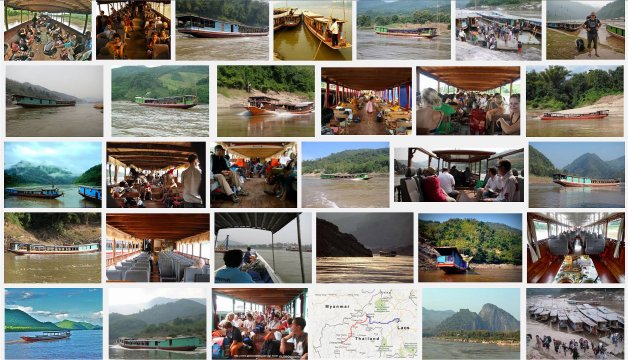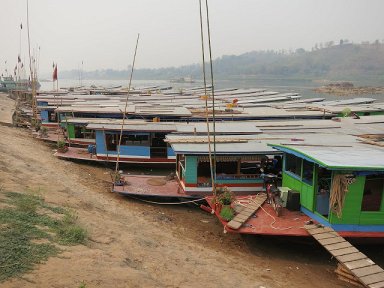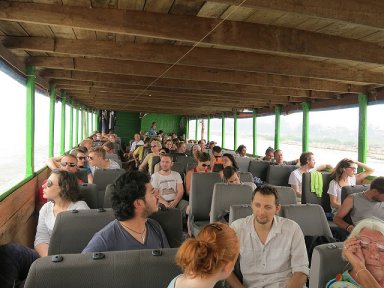 10 hour trip on traditional slow boat down the Mekong River
http://www.southeastasiabackpacker.com/7-epic-journeys-in-south-east-asia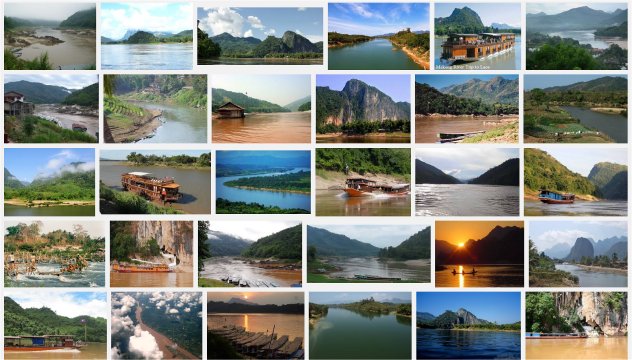 MEKONG RIVER
---
Days 6-8 Luang Prabang (3B,1D) (10 hrs boat will arrive hotel at 5 pm)
---
DAY 6: PAK OU CAVE Stop outside of town
Overlooking the Mekong River, 25 km to the north of Luang Prabang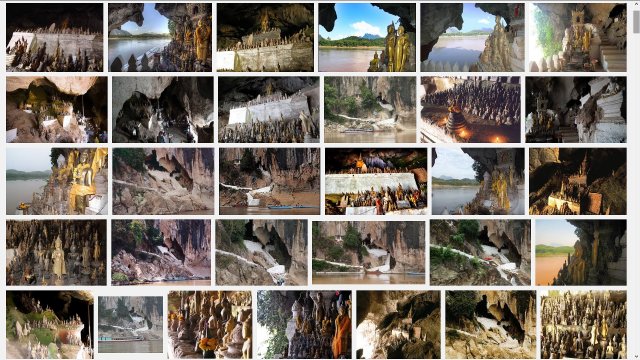 LUANG PRABANG
UNESCO world heritage listed town: Options: temples, cafes, picnic, textile galleries, sunset hill

---
DAY 8: Kuang Si waterfalls
---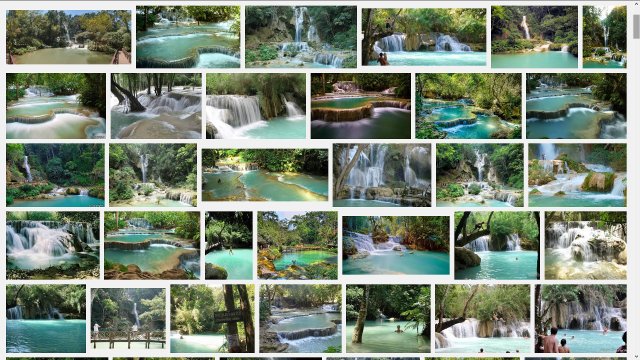 KUANG SI WATERFALL
Traditional Lao meal experience in a local home and Buddhist ceremony
Luang Prabang Night Market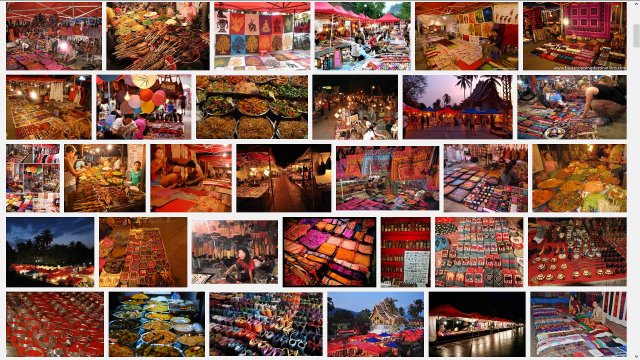 NIGHT MARKET
---
DAY 9 HOMESTAY - Drive through Mountains
---

Evening Meal
---
Days 10 Vang Vieng - Drive to hotel
---

Karst Topography - US Air Force Base during war
---
Day 11 Vientiane (1B) (3 hr private drive to Hotel)
---

Capital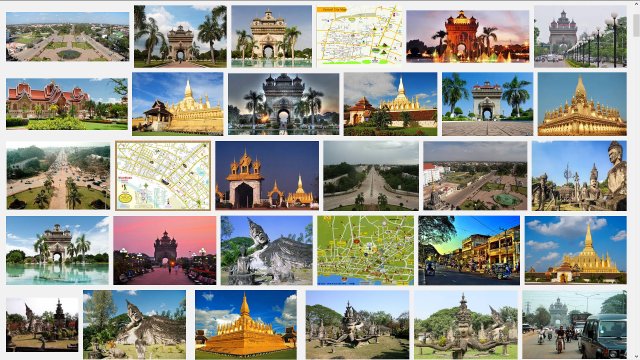 VIENTIANE


Pha That Luang, Lao's national symbol
---
VIETNAM FLIGHT: Days 12-13 Hanoi (2B) (flight 1.5 hr / transfer 45m to hotel2 Old Quarter)
---
TO THE PREVIEW VIETNAM PAGE
---
Note: We prepared this series of preview pages before we left on our Indochina tour.
The photos and journal entries we took on that actual tour are featured at:
www.hillmanweb.com/indochina
BACK TO PICS CONTENTS
www.hillmanweb.com/asia/gadventures/pics