HILLMAN: 50-YEAR MUSICAL ODYSSEY
www.hillmanweb.com/book/media/bio

CBC's Coleman & Company
CBC National Television Special Featuring
Bill and Sue-On Hillman
Script with accompanying screen captures from video tape

Theme and Opening Credits with title balloons and montage of past shows: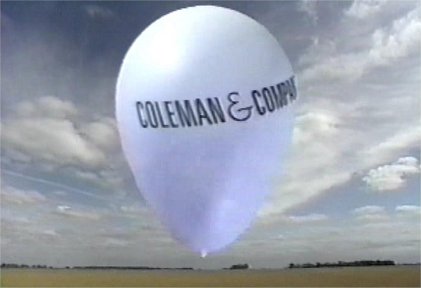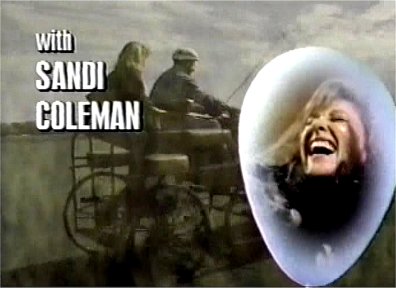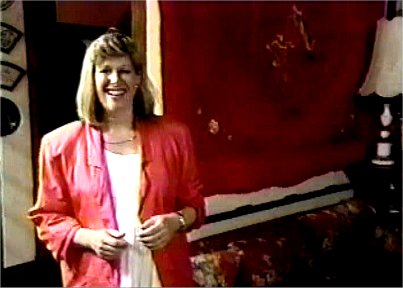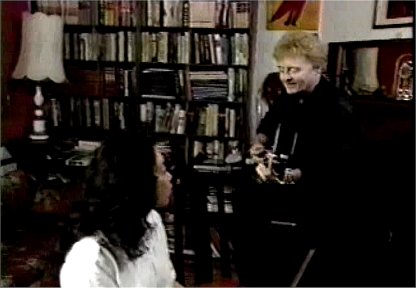 SANDI: Tonight on Coleman and Company a musical couple from Strathclair
who have quite a record - 10 of them to be exact.


VIDEO: Shots of Hillmans and Friends performing on stage.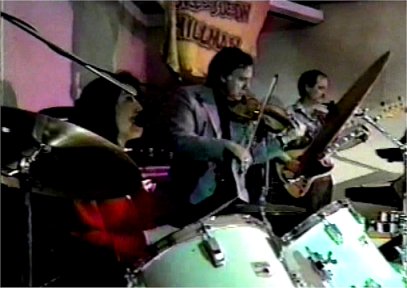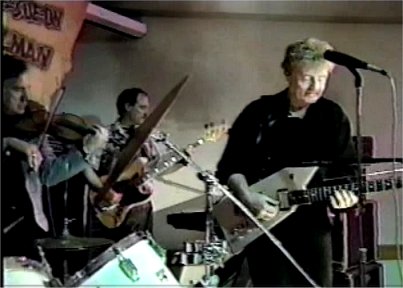 Sue-On ~ Barry Forman ~ Kerry Morris ~ Bill Hillman (missing: Kevin Pahl)
Auto Dealers Dance ~ Elkhorn Ranch, Clear Lake, MB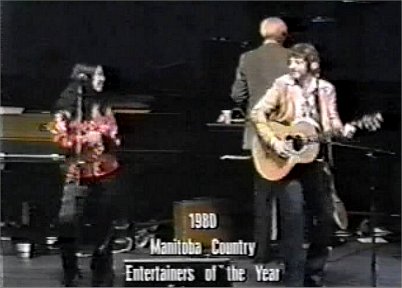 Country Music Week ~ Big Country All-Star CBC-TV Show ~ Centennial Concert Hall, Winnipeg


VIDEO: Fast cuts of record covers
VIDEO: Long shot of Hillman country home -- Maple Grove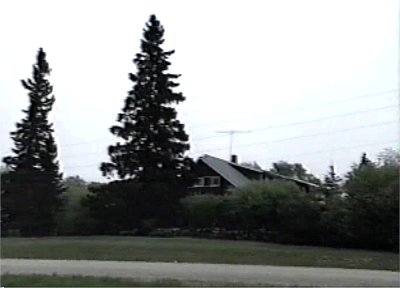 MUSIC: Bill & Sue-On singing "One Day at a Time"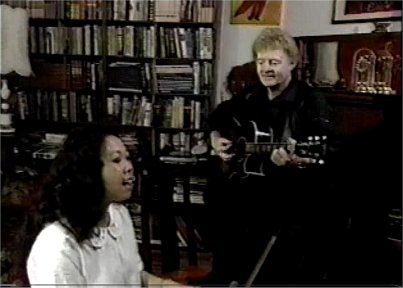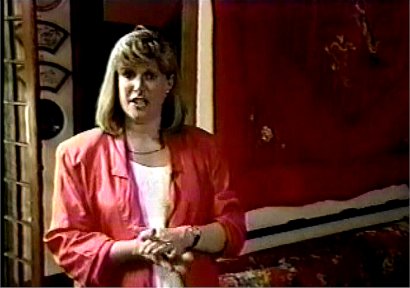 VIDEO: Hillman living room - Bill with acoustic guitar - Sue-On singing at Grand Piano - Pan to Sandi's intro.
SANDI: Hi there. I'm Sandi Coleman. Welcome to the show.
Where we start off tonight at a family farm set about 100 kilometres north of Brandon.
This proved to be an inspirational base for one of Manitoba's most prolific music groups.
Bill and Sue-On Hillman have been making beautiful music together for 30 years.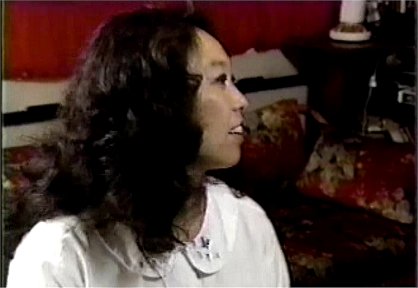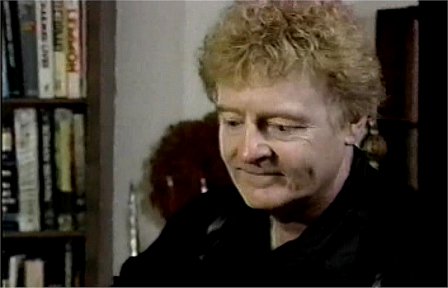 VIDEO: Closeups Sue-On ... then Bill followed by fast cuts of 10 album covers
AUDIO: Sound bites of original songs Montana ... China Song ... One Night Stand
SANDI: They've toured all of Canada, the US . . .
even England . . . and on their own Maple Grove record label
they've put out 10 albums and CDs.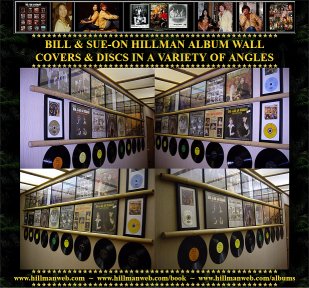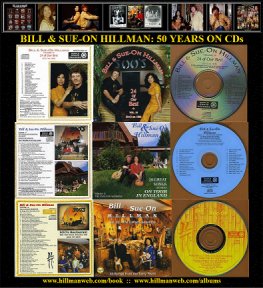 VIDEO: Hillmans in their Media room on sofa in front of
a wall of Chinese instruments, tapes, records and recording equipment.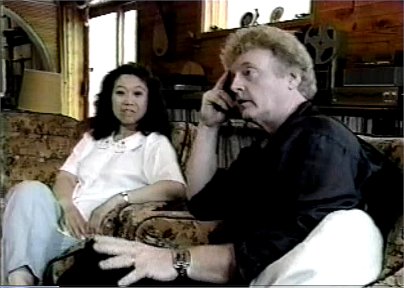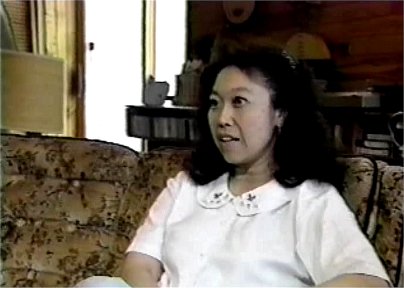 BILL: Both my parents were musicians in the home
... they loved jams sessions and I guess they instilled a love of music.
SUE-ON: I took classical piano lessons for about seven years, I guess,
and sang in the church choir.
I used to watch Bill on TV with his show.
I got to know him through his sister and my brother
-- we were in the same community.
Then when we got married,
it was matter of either I stayed home
or go along to dances and be bored or else get involved.


VIDEO: Cut to a clip of Manitoba Centennial Concert Hall in Winnipeg.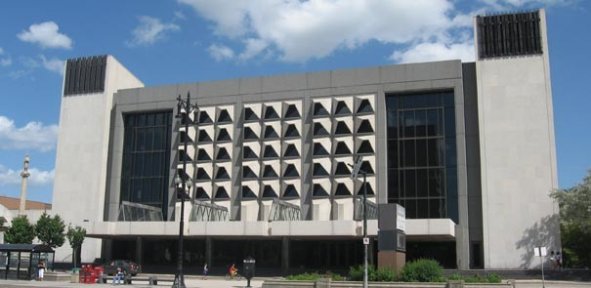 Shot of crowd over the shoulder of MCs Mike Ried and George Hamilton IV.
AUDIO: Ladies and Gentlemen. Bill and Sue-On Hillman!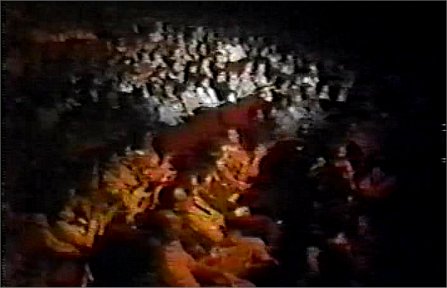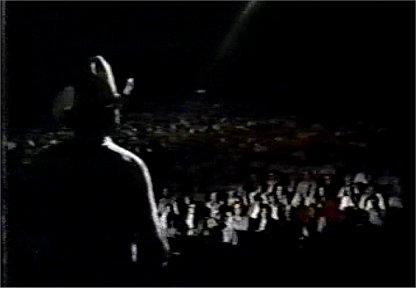 VIDEO: Hillmans run onto Concert Hall stage in front of 30 piece orchestra and begin performance.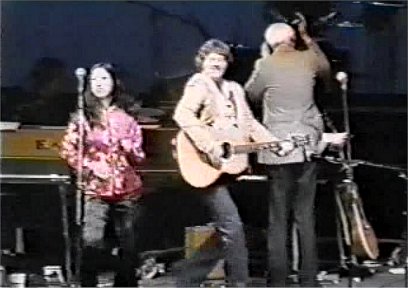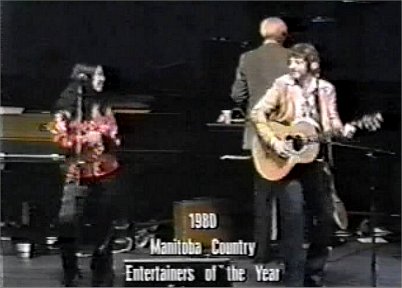 VIDEO: Superimposed text over performance video: "1980 Manitoba Country Entertainers of the Year"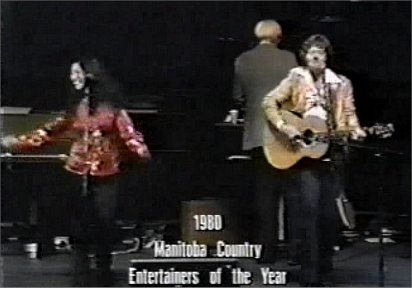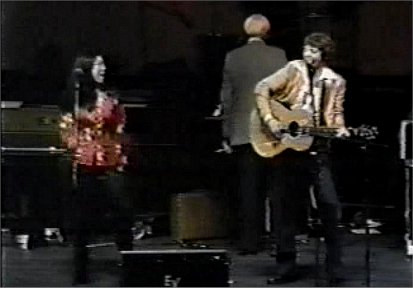 AUDIO: Original song Cajun Stomp performed live.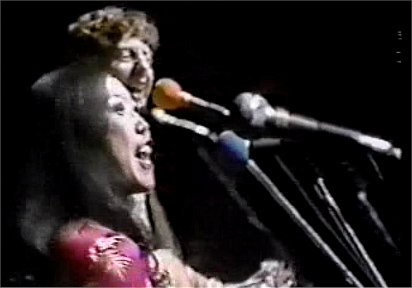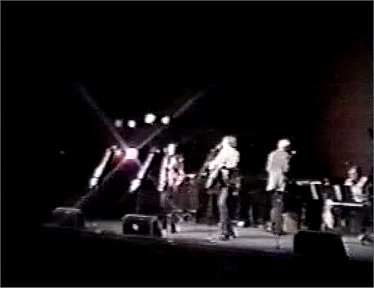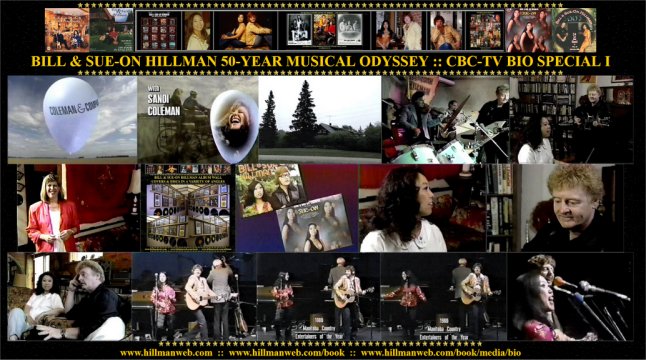 HILLMAN BIO SPECIAL ON CBC-TV:
Script and Screen Captures