BILL AND SUE-ON HILLMAN: A 50-YEAR MUSICAL ODYSSEY
www.hillmanweb.com/book
Presents
THE BILL HILLMAN GUITAR PAGES
~ Guitars I have known... and own ~
Bill Hillman Guitar No. 25
Gretsch Americana Sundown Serenade
Model No. G4500 ~ Serial No. 10-07050819
http://www.hillmanweb.com/guitars/g25.html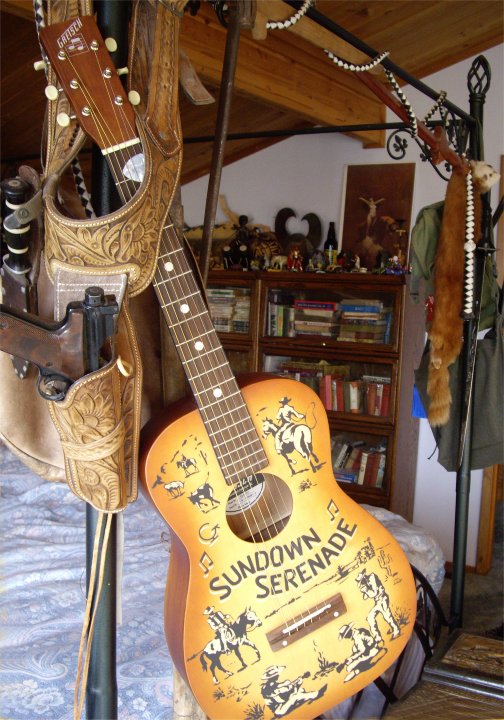 .

.
Gretsch Americana Sundown Serenade Acoustic Guitar
Specs

o Limited-edition G4500 Sundown Serenade guitar is the third installment in the Gretsch Americana Series
o Musical instrument is reminiscent of the ol' cowboy guitars of yesteryear
o Acoustic steel-string guitar features distinctive looks and original western inspired artwork
o Short-scale length and 3/4-size design makes the Sundown Serenade a great beginner's instrument
o Portable acoustic has a unique look
o Limited edition guitar won't be around for long
o Sundown Serenade has durable real-wood construction
o Precise factory setup
o Folksy tone just begs for strumming at the nearest campfire

Dimensions: 42.5 in. L x 16.25 in. W x 5.25 in. D
Materials: Wood


---

Web Comments

Great value and kitschy to boot! Love the concept, graphics and price.
The best deal ever!
Great little fun guitar. Addicted to playing this one! So cute! Great sound and easy to play. I'm in love. I got a keeper!
Absolutely delighted with the quality of this instrument. It is very playable, has a nice little voice, and represents an absurd value for the price.
The perfect beater. It's a small scale, but it sounds amazing, and is the perfect conversation piece.
What a fun guitar! First of all it's collectible...second, it looks great...and finally it sounds terrific! I haven't been able to put it down since it came to my door. Way more than just something to hang on a wall...this is no toy.
Fun little guitar. It's got pretty good tone and it's more or less something you would break out on a camping trip or a BBQ when you wanna leave the Gibson inside.
The guitar looks so much better than on the picture. This is a unique item not only good for beginners. The sound is very nice. A great instrument and definitely a show off with its great graphics.
Here is a little conversation starter that's more than a looker. This is truly a great campfire or back porch guitar. The set-up and action is very easy on the fingers. The fit and finish is excellent. The saddle is compensated. It even has an adjustable truss rod. The sound is very nice. It comes with a one year factory warranty. I love the graphics. It is ery well built and should last a long time with proper care. I highly recommend getting at least one before these are gone.
These are great travel guitars with a terrific sound and a lightning fast fingerboard. They feature real wood construction and a 24 scale, steel reinforced neck that is precisely set from the factory. The open machine heads lock the guitar in tune and are light enough to maintain an ideal weight balance.
The fit and finish is fine and the guitar appears sturdy. The action is the best I've found on any small travel guitar, hands down.
The artwork is deeply set into the finish and certainly puts this guitar series in a unique, sometimes odd ball, sometimes corny 1950s time warp.
.
100 Greatest Guitarists of All Time
List compiled by Rolling Stone Magazine
1. Jimi Hendrix
2. Duane Allman of the Allman Brothers Band
3. B.B. King
4. Eric Clapton
5. Robert Johnson
6. Chuck Berry
7. Stevie Ray Vaughan
8. Ry Cooder
9. Jimmy Page of Led Zeppelin
10. Keith Richards of the Rolling Stones
11 Kirk Hammett of Metallica
12 Kurt Cobain of Nirvana
13 Jerry Garcia of the Grateful Dead
14 Jeff Beck
15 Carlos Santana
16 Johnny Ramone of the Ramones
17 Jack White of the White Stripes
18 John Frusciante of the Red Hot Chili Peppers
19 Richard Thompson
20 James Burton
21 George Harrison
22 Mike Bloomfield
23 Warren Haynes
24 The Edge of U2
25 Freddy King
26 Tom Morello of Rage Against the Machine and Audioslave
27 Mark Knopfler of Dire Straits
28 Stephen Stills
29 Ron Asheton of the Stooges
30 Buddy Guy
31 Dick Dale
32 John Cipollina of Quicksilver Messenger Service
33 Lee Ranaldo of Sonic Youth
34 Thurston Moore of Sonic Youth
35 John Fahey
36 Steve Cropper of Booker T. and the MG's
37 Bo Diddley
38 Peter Green of Fleetwood Mac
39 Brian May of Queen
40 John Fogerty of Creedence Clearwater Revival
41 Clarence White of the Byrds
42 Robert Fripp of King Crimson
43 Eddie Hazel of Funkadelic
44 Scotty Moore
45 Frank Zappa
46 Les Paul
47 T-Bone Walker
48 Joe Perry of Aerosmith
49 John McLaughlin
50 Pete Townshend
51 Paul Kossoff of Free
52 Lou Reed
53 Mickey Baker
54 Jorma Kaukonen of Jefferson Airplane
55 Ritchie Blackmore of Deep Purple
56 Tom Verlaine of Television
57 Roy Buchanan
58 Dickey Betts
59 Jonny Greenwood of Radiohead
60 Ed O'Brien
61 Ike Turner
62 Zoot Horn Rollo of the Magic Band
63 Danny Gatton
64 Mick Ronson
65 Hubert Sumlin
66 Vernon Reid of Living Colour
67 Link Wray
68 Jerry Miller of Moby Grape
69 Steve Howe of Yes
70 Eddie Van Halen
71 Lightnin' Hopkins
72 Joni Mitchell
73 Trey Anastasio of Phish
74 Johnny Winter
75 Adam Jones of Tool
76 Ali Farka Toure
77 Henry Vestine of Canned Heat
78 Robbie Robertson of the Band
79 Cliff Gallup of the Blue Caps (1997)
80 Robert Quine of the Voidoids
81 Derek Trucks
82 David Gilmour of Pink Floyd
83 Neil Young
84 Eddie Cochran
85 Randy Rhoads
86 Tony Iommi of Black Sabbath
87 Joan Jett
88 Dave Davies of the Kinks
89 D. Boon of the Minutemen
90 Glen Buxton of Alice Cooper
91 Robby Krieger of the Doors
92 Fred "Sonic" Smith of the MC5
93 Wayne Kramer of the MC5
94 Bert Jansch
95 Kevin Shields of My Bloody Valentine
96 Angus Young of AC/DC
97 Robert Randolph
98 Leigh Stephens of Blue Cheer
99 Greg Ginn of Black Flag
100 Kim Thayil of Soundgarden
---
Gee. . . I guess Lenny Breau shoulda practised more : (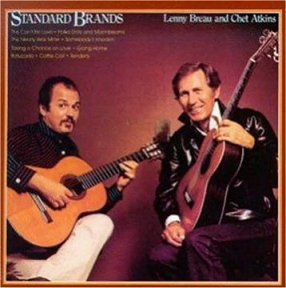 ---
YouTube Demo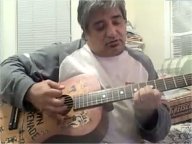 Doodlin'
WEB REFS
www.gretsch.com
Overstock.com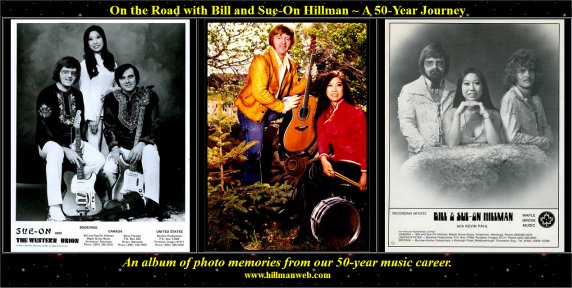 Hillman Career Collage Archive
.



THE GUITAR PAGES
Wall | g01 | g02 | g03 | g04 | g05 | g06 | g07 | g08 | g09 | g10 | g11 | g12 | g13 | g14 | g15 | g16 | g17 | g18 | g19 | g20 | g21 | g22 | g23 | g24 | g25 | g26 | g27 | g28 | g29 | g30
.


BILL and SUE-ON HILLMAN:
A 50-YEAR MUSICAL ODYSSEY
READ THE BOOK


All Original Material Copyrighted 2001/2010/2015 Bill Hillman
Copyrights to other material is held by the individual owners
WebMaster: Bill Hillman