Bill Hillman's EduTech Project
presents
A VIRTUAL TOUR OF THE
BRANDON MENTAL HEALTH CENTRE
MUSEUM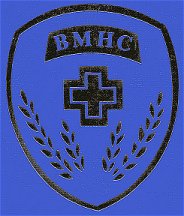 www.hillmanweb.com/bmhc
Join us as we take a walk back through the history of the
Brandon Mental Health Centre,
formerly known as the
Brandon Hospital for Mental Diseases
and prior to that, the
Asylum for the Insane.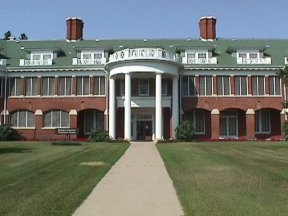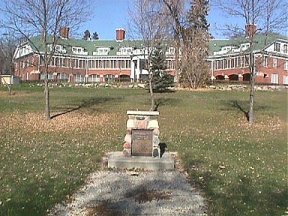 "This cairn is placed here to commemorate the Centennial of Brandon Mental Health Centre and is dedicated to (the people affected by mental illness and those who have chosen to dedicate their working lives to that important aspect of health). For 100 years the centre has served Brandon and surrounding area. In 1891, it was known as The Asylum For The Insane. This name was changed in 1919 when it became The Brandon Mental Hospital for Mental Diseases. The Centre was given its present name in 1972."
BMHC WEB TOUR DIRECTORY
Please Note: The Museum is temporarily closed. Actual tours are no longer offered at this time.
www.hillmanweb.com/bmhc
Photos and Webpage Design by Museum Volunteer Bill Hillman
Tour Text by Jessie Little
Copyright 1999-2013
.
WebMaster: Bill Hillman