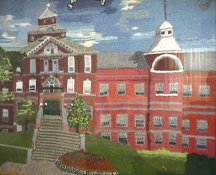 A handcrafted picture of the Parkland Building
was done by Lillian Schidlof, a former staff member,
for our Centennial Celebrations.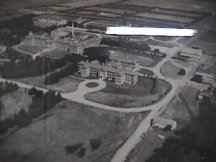 The Valleyview Building, built in 1925 and
formerly called the Psychiatric Institute.
It was the admission building where incoming patients
were admitted on the first level and, hopefully,
when they reached the third floor they would be discharged.