Bill Hillman's EduTech Project
presents
A VIRTUAL TOUR OF THE
BRANDON MENTAL HEALTH CENTRE
MUSEUM & GROUNDS
---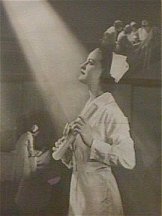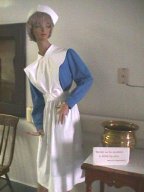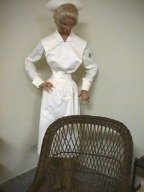 Nurses Uniforms
The original uniform was a dress covered by a bib and apron.
Later it was changed to a one-piece dress
---

Straight Jacket
This was used to restrain patients from
injuring themselves or other patients.


Wrist and Ankle Restraints
were used for very disturbed patients ~
mostly males.
---

This cage bed was used to
restrain very disturbed patients.


These restraints were used to restrain patients
coming out of insulin coma
so they would not fall out of bed.
---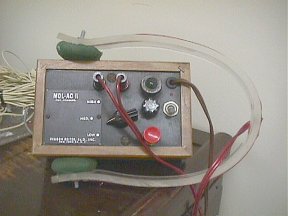 These are electric shock treatment machines used in the 1940s.
Electro convulsive therapy first began in 1937.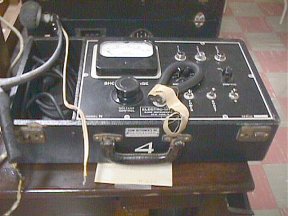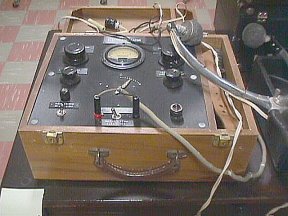 ---

This is the first E.E.G. machine used at the hospital.
At that time all patients from the Brandon area had to
come to the mental hospital for this test.
These tests are now done at Brandon General Hospital.


Featured in this room is a
replica of the hospital's dental office.
It was originally located in the Valleyview Building.
Later it was moved to Parkland.
---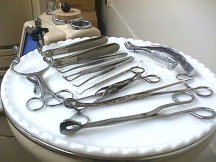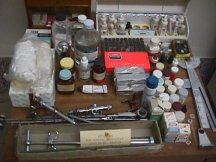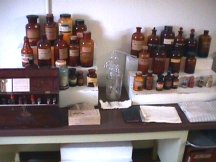 Samples of drugs and other dental equipment used in the dental office.
Tour guide Ryan in the chair
---

Specimens which were taken by the lab, probably
following a postmortem to determine cause of patients' deaths.


Samples of tetanus, polio, and measles vaccines
used to immunize the patients and staff.
---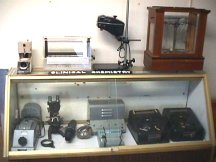 A display of lab equipment ~ including a small fridge used for storing specimens.
---

A centrifuge used for mixing up
samples of blood to prevent separation.


Sample of a diseased liver,
possibly from an alcoholic patient.
---
BMHC WEB TOUR DIRECTORY
Please Note: The Museum is temporarily closed. Actual tours are no longer offered at this time.
www.hillmanweb.com/bmhc
Photos and Webpage Design by Museum Volunteer Bill Hillman
Tour Text by Jessie Little
Copyright 1999-2013
.
WebMaster: Bill Hillman