MERRY CHRISTMAS 2022
From
41 KENSINGTON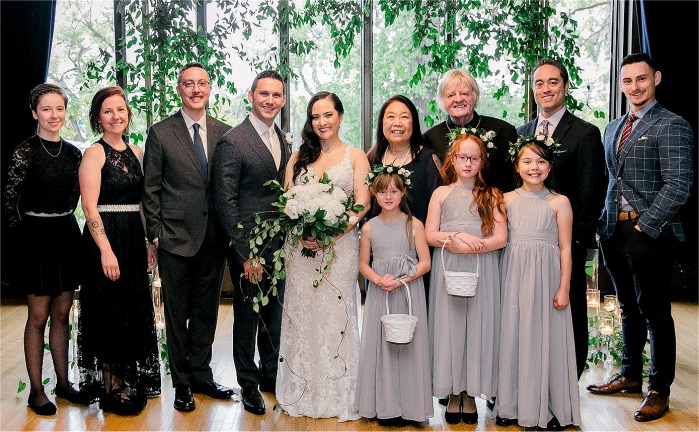 The Hillman Family at China-Li and Scott's 2022 Wedding Celebration
Oriyen ~ Jen ~ Robin ~ Scott ~ China-Li ~ F: Tayla ~ Inara ~ River ~ B: Sue-On ~ Bill ~ Ja-On ~ Soulin
(Angela is missing because of COVID - See Her Below)
.


.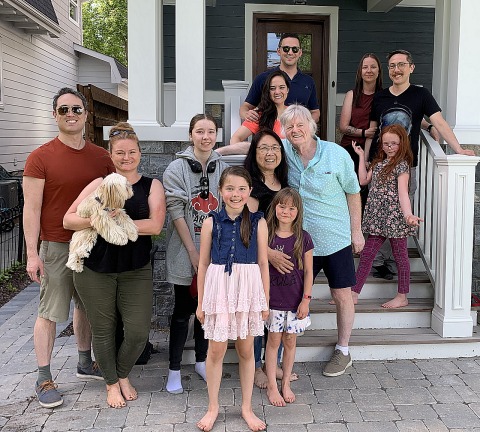 Summer 2022 Send-off in Winnipeg as Robin's Family Leaves for St. John's, NFLD
(Soulin is missing in this photo since he had to work in Brandon)
.
Click for full sizes


THE HILLMAN FAMILY
www.hillmanweb.com/xmas


THIS YEAR'S XMAS FEATURES


SUE-ON'S ANNUAL
FAMILY NEWSLETTER 2022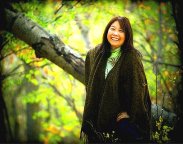 www.hillmanweb.com/xmas/2022.html
Also Archive of Past Years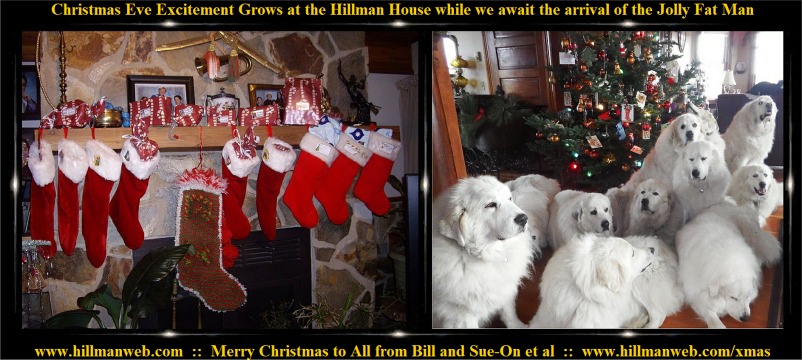 Ghosts of Pyrs Past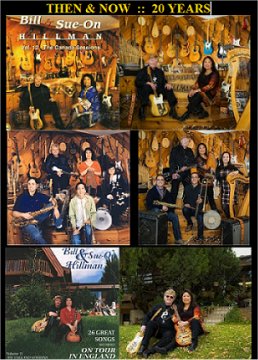 Click for larger image
What a difference a few decades make :)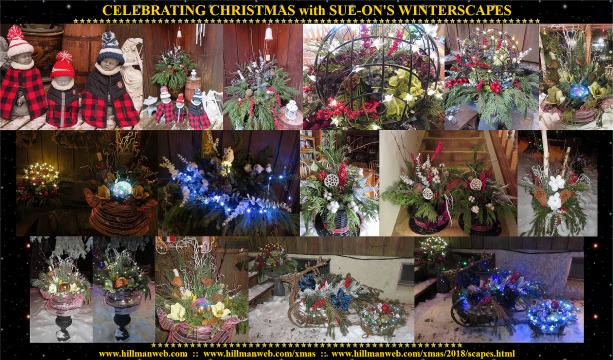 SUE-ON's WINTERSCAPES
Click for full size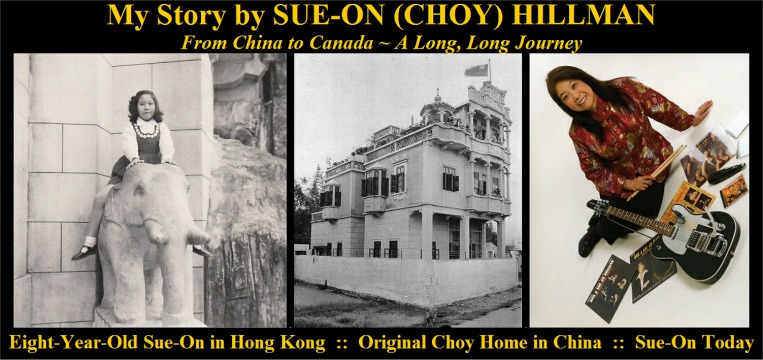 Click to read MY STORY :: HERE



.CHRISTMAS WITH ELVIS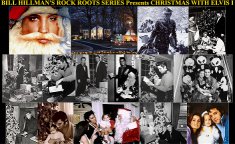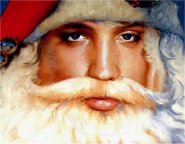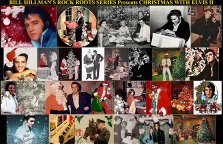 www.hillmanweb.com/elvis/xmas
50 Photos and Xmas Days at Graceland: 1954-1976
Alternate Photo Views: COLLAGE 1 and COLLAGE 2


CHRISTMAS WITH THE BEATLES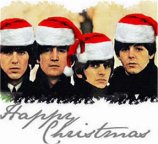 All the Beatles greetings
from 1963-1969



Two new sets of vintage Xmas 3D Cards



www.hillmanweb.com/xmas/3d/


CHRISTMAS CARTOONS

Gallery 15 with 30 new cartoons
has been added to our Xmas Cartoons Collection
www.hillmanweb.com/xmas/cartoons/15.html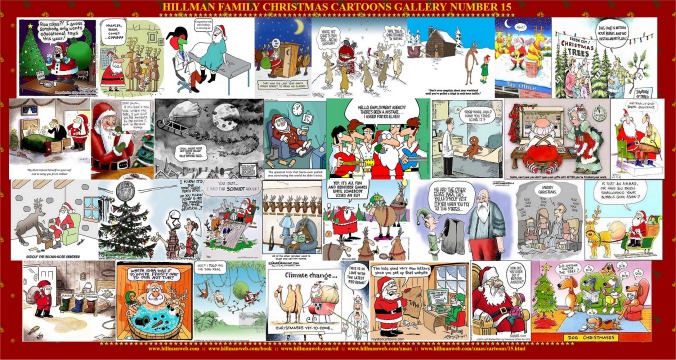 Click for full-size collage HERE
Visit all 15 Galleries HERE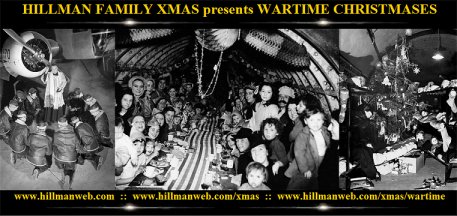 www.hillmanweb.com/xmas/wartime


NEW HILLMAN TRAVEL ADVENTURES SITE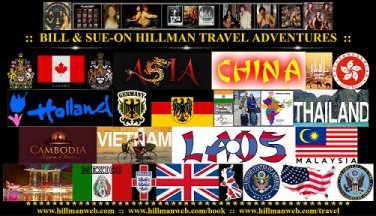 www.hillmanweb.com/book/travel



ARCHIVE
A CHRISTMAS STORY: THE MUSICAL Kicks Off the Holiday Season
Click for full-size collages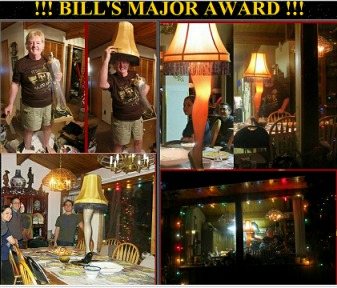 Major Award from the Christmas Story Museum - Cleveland



HILLMAN XMAS FLASHBACKS TO '80s
China-Li ~ Ja-On ~ Robin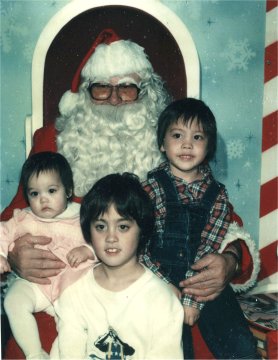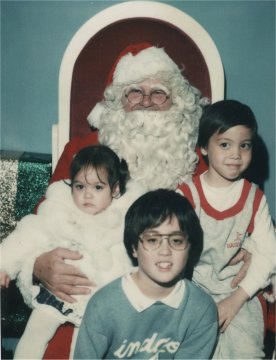 See More Yesteryear Photos HERE




An Annual Yuletide Tradition
.Grandson Soulin Hillman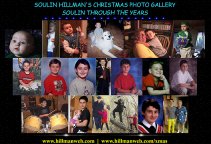 Collage Version
Through the Years
Age 5 months to now HERE




Christmas Traditions Research
Pagan ~ Christian ~ Secular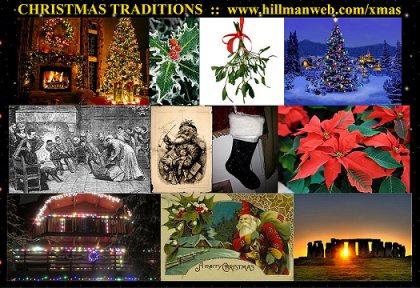 READ HERE
.
STARS CELEBRATE XMAS



Solstice Night by
Enya


Christmas Lights Around The World
Silent Night 2013
How to Make Star Wars Snowflakes With Paper, Scissors, and the Force
GHOSTS OF CHRISTMAS PAST
ENTER HERE
Hundreds of newsletters, anecdotes, songs, photos, comedy,
Beatles, nostalgia, art, ads, cards, comics, radio shows, scripts,
trivia, celebrations, Coke Santas, Rockwell, etc.
from our previous Xmas online celebrations.
ARCHIVE
NAME THAT CHRISTMAS SONG QUIZ
click for larger images
CONTENTS
THE HILLMAN CHRISTMAS AND WINTER SOLSTICE SITES
HILLMAN FAMILY XMAS LETTERS ~ XMAS ARCHIVE SITE
.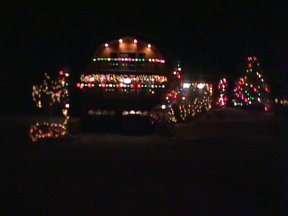 Hop on for a ride back to the
Hillman Contents Page

OR
Bill and Sue-On Hillman eMail: hillmans@westman.wave.ca
OUR MAIN WEBSITE
www.hillmanweb.com