Bill and Sue-On Hillman: A 50-Year Musical Odyssey
www.hillmanweb.com/book

HILLMAN INDIA ADVENTURE
www.hillmanweb.com/india :: www.hillmanweb.com/india/north
North India: Gallery 11
Amber Fort & Palace II
Camera II: Through Sue-On's Canon Lens
www.hillmanweb.com/india/north/n11.html

CONTENTS
PHOTO GALLERIES and TRAVEL NOTES
01 | 02 | 03 | 04 | 05 | 06 | 07 | 08 | 09 | 10 | 11 | 12 | 13 | 14 | 15 | 16 | 17 | 18 | 19 | 20
21 | 22 | 23 | 24 | 25 | 26 | 27 | 28 | 29 | 30 | 31 |

Amber Fort is a UNESCO site and the sprawling complex combines
both immense fortifications with unexpected beauty and charm of a palace.
The name "amber" derives from the goddess Amba Mata (Mother Earth)
worshipped by local tribes at the site prior to the building of the fort complex.
---
MAP OF THE COMPLEX (Ref)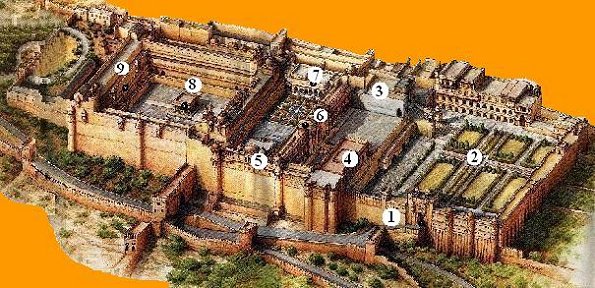 1. Suraj Pol (Sun or Victory Gate) faces east.
2. Jaleb Chowk: Originally the fort's parade ground, its central garden area is surrounded on three sides by guard rooms.
3. Singh Pol (Lion's Gate) and the Shila Devi Temple: The gate is covered with frescoes and has guard rooms on three sides. The Temple located under a cupola is dedicated to Kali.
4. Diwan-i-Am: Opposite the Shila Devi Temple is the "Hall of Public Audiences." Here the raja would conduct the business of court.
5. Jas/Jai Mandir and Sheesh Mahal Palaces used for private audiences: Walls and ceilings are inlaid with intricate mirror work and coloured glass. A marble screen overlooks the Maota Lake and brings in cool breezes.
6. Ganesh Pol: Gateway with frescos, mosaics and lattice screen -- entry into three private palaces built around a Mughul-style garden. From behind the privacy of these screens the royal ladies could watch the ceremonial functions in the Diwan-I-Am courtyard below.
7. Sukh Mandir: Entry to three private residences built around the Aram Bagh or Pleasure Gardens.
8. Baradari: The fourth major courtyard area in the Amber Fort was reserved for the wives and concubines of the rajas (the Zenana or "women's quarters")
9. Zenana: The oldest section of the fort was converted into the Zenana or "women's quarters" to house wives and concubines.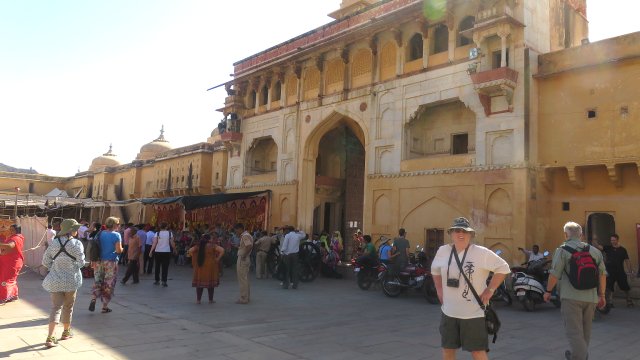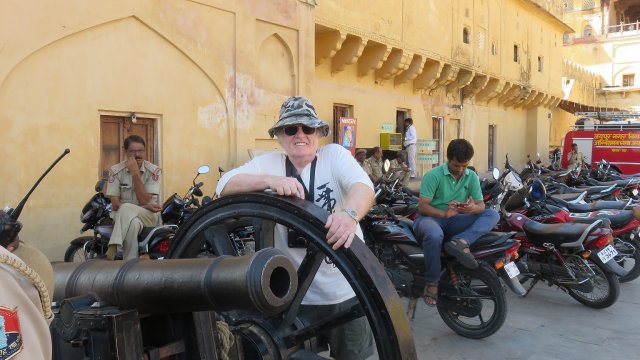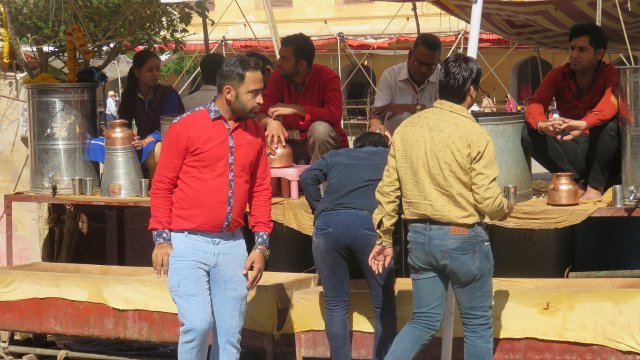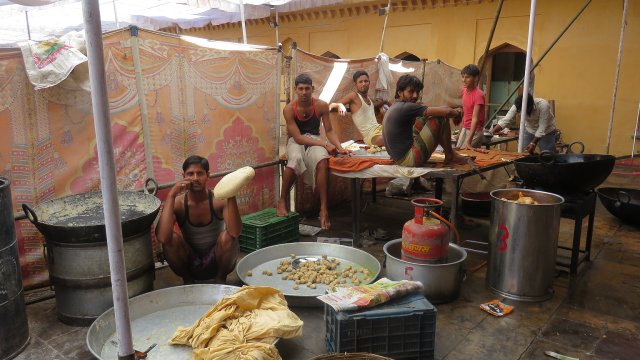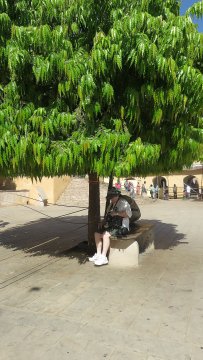 Entering Lion's Gate and the Shila Devi Temple :: The Hall of Public Audiences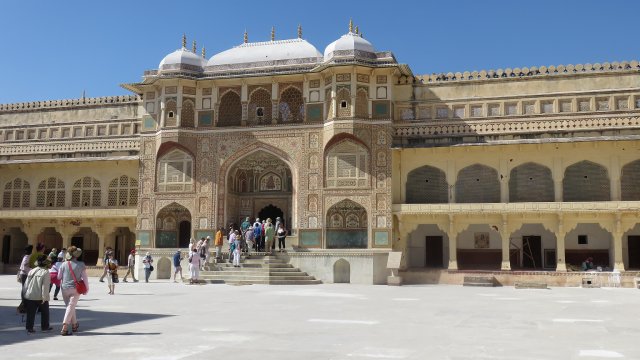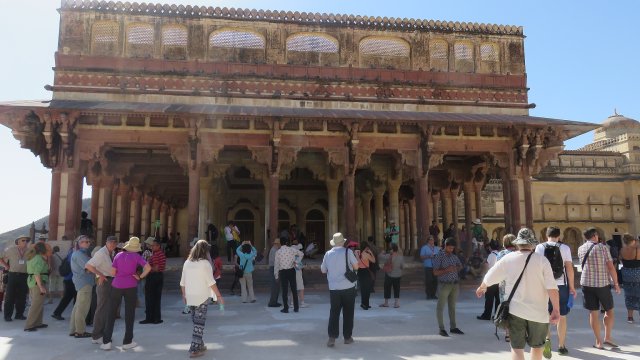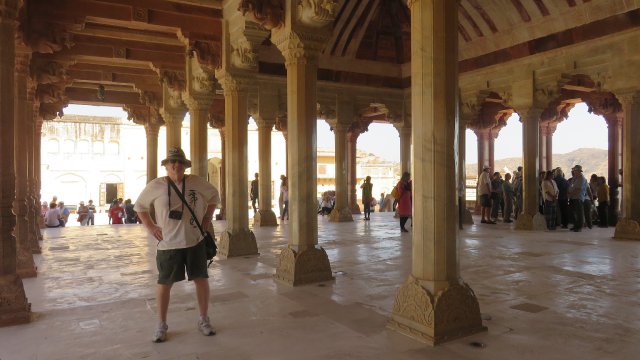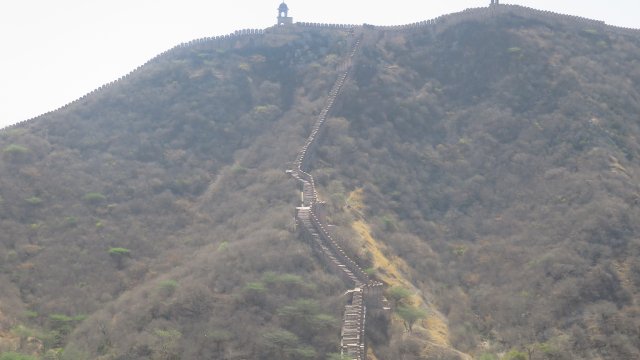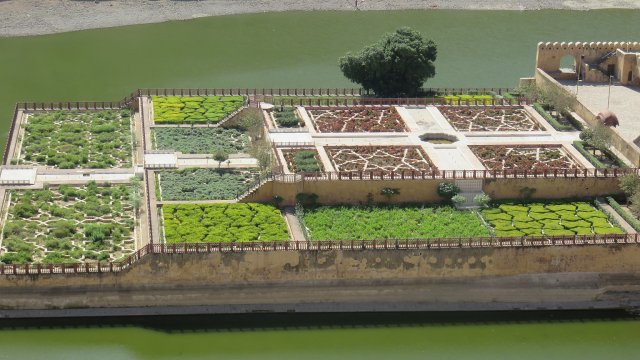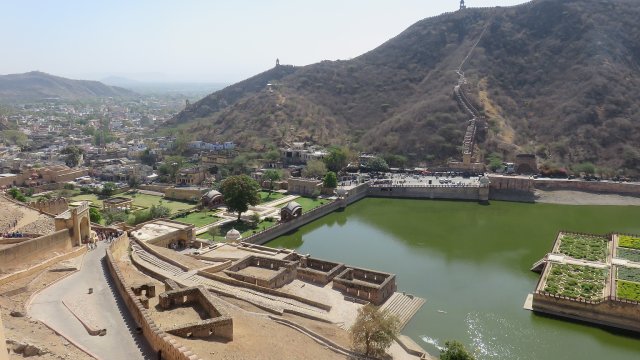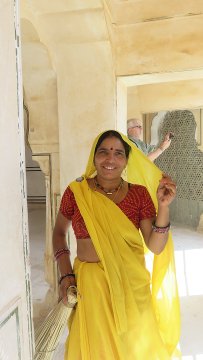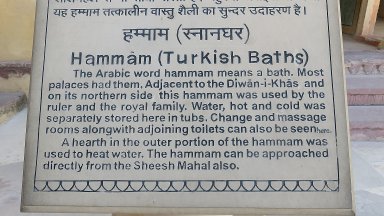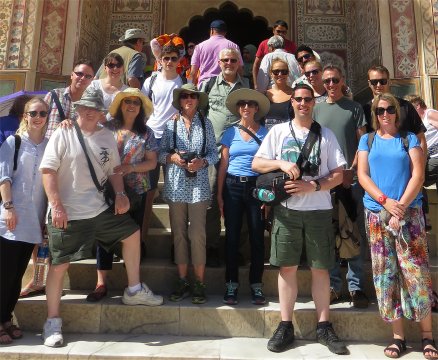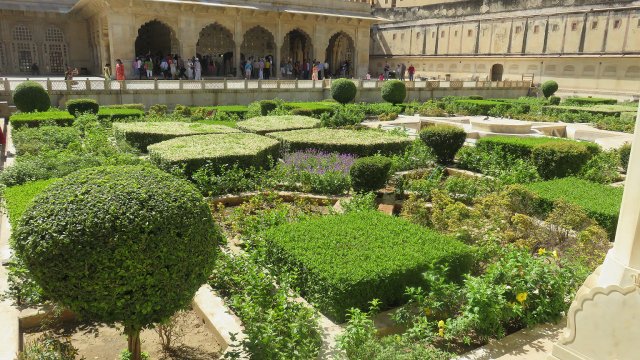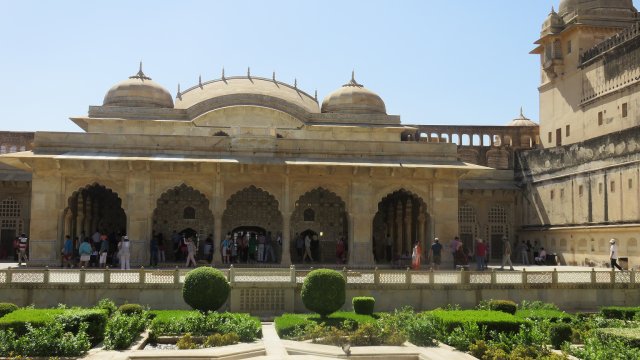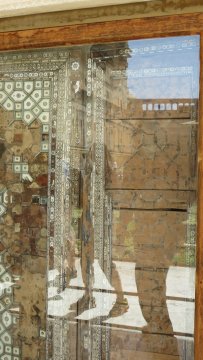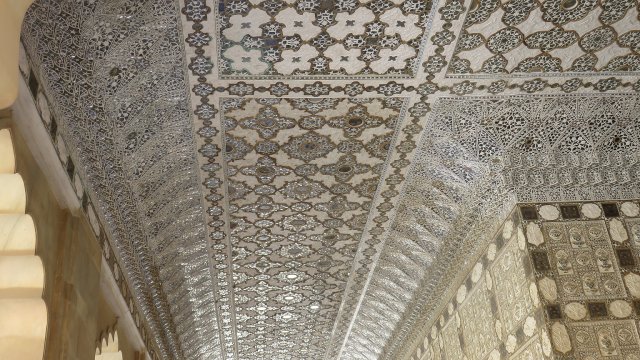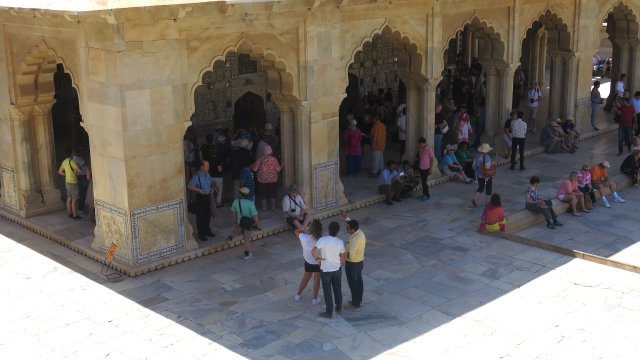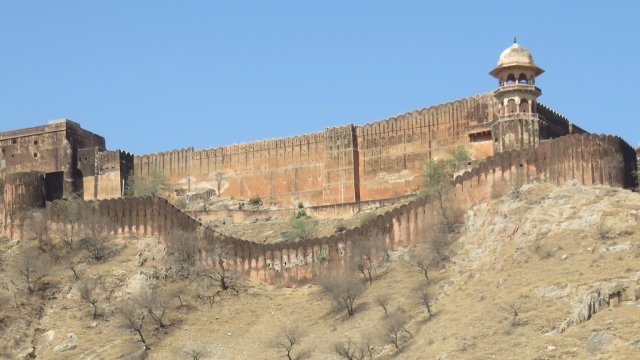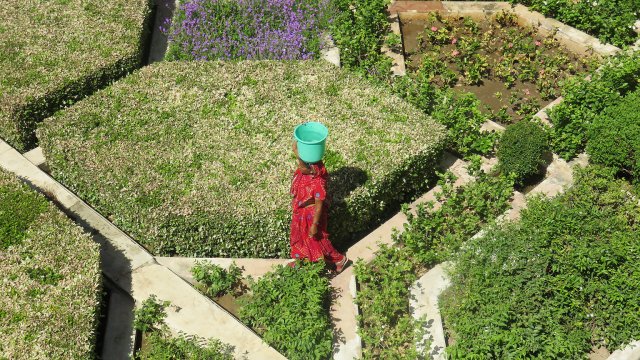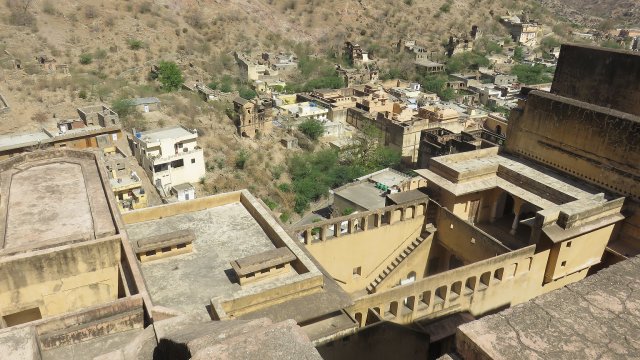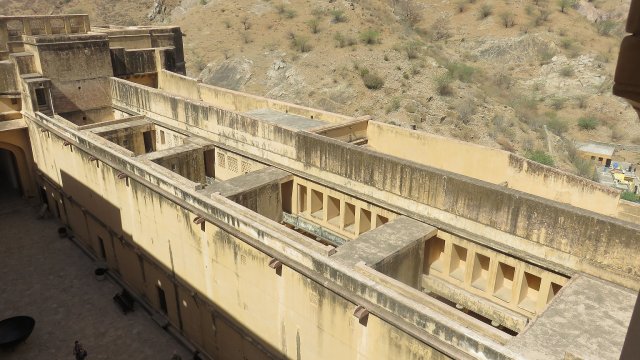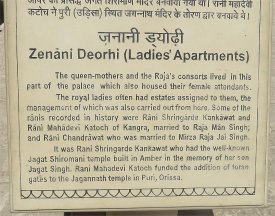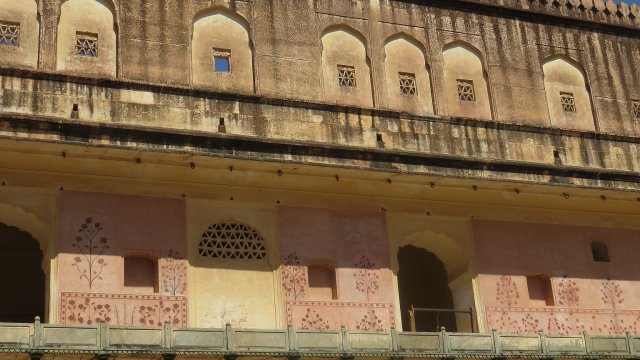 BACK TO NORTH INDIA CONTENTS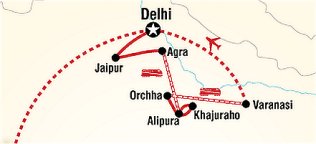 www.hillmanweb.com/india/north



BACK TO MAIN INDIA INTRO PAGE






.
Web Design: Bill Hillman: hillmans@wcgwave.ca
Bill and Sue-On Hillman Eclectic Studio
hillmanweb.com