Bill and Sue-On Hillman: A 50-Year Musical Odyssey
www.hillmanweb.com/book

HILLMAN INDIA ADVENTURE
www.hillmanweb.com/india :: www.hillmanweb.com/india/north
North India: Gallery 20
Road to Agra's Royal Residency Hotel
www.hillmanweb.com/india/north/n20.html

CONTENTS
PHOTO GALLERIES and TRAVEL NOTES
01 | 02 | 03 | 04 | 05 | 06 | 07 | 08 | 09 | 10 | 11 | 12 | 13 | 14 | 15 | 16 | 17 | 18 | 19 | 20
21 | 22 | 23 | 24 | 25 | 26 | 27 | 28 | 29 | 30 | 31 |

We left Tordi village via the amazing Abhaneri Step Well on a 10-hour drive to Agra. The road was good and the roadside scenery was entertaining. We stopped at a tourist place for toilet and a light lunch. Checked out the souvenirs, but they were all way over-priced. Our CEO Parakrum did a good job of explaining many of the landforms and farming activities along the way.

We finally arrived in Agra about 2 pm. The rooms are very nice but we soon noticed a sewer smell in one corner where Bill had set up his laptop. Then the phone squealed, the fridge didn't work, the AC was intermittent and there was trouble with the WiFi. We kept asking for a working fridge and a phone. He came in with a new phone and it was not working either. The fridge still didn't work after the "electrician" looked at it ... that's about all he did... looked at it... LOL! He was wheeling in a different fridge, when he asked if we'd like to change rooms. So we packed all our stuff and off we went across the hall. It was much better and had a view - out to the marriage garden which was coming alive! A bit of a sewer smell was still there but a good A/C and fan helped somewhat. We came to believe the old adage absolutely after today, however. "Be careful what you wish for. You might get more than you expected." We were to find this out later in the evening.

We rested a bit, then met up with our travel group to discuss the next day's activities followed by supper at the hotel restaurant, Salt and Pepper. Bill wasn't feeling too well in the stomach and had no appetite so Sue-On prescribed soda water, ginger tea, naan bread and portions of cumin rice.

We were not able to go to the Taj Mahal this evening because it was Friday and the grounds are only opened to Muslims who go to pray at he mosque built on the grounds.We planned no othere evening activities since we had to be up before 5 am to get to the Taj Mahal before sunrise and before it got too hot and crowded. Parry was also worried that they might close the grounds early because of Prince William and Kate's visit to the monument. There were also a massive religious festivals and carnivals around the city. We were soon to discover that a much more enthusiastic celebration was about to take place around our room.
Click for larger images

Sandstone Industries and Stone Carving Yards Near Temple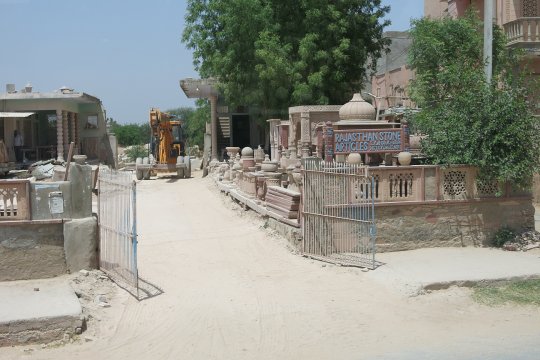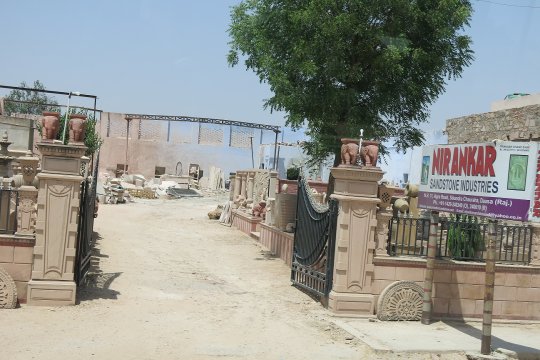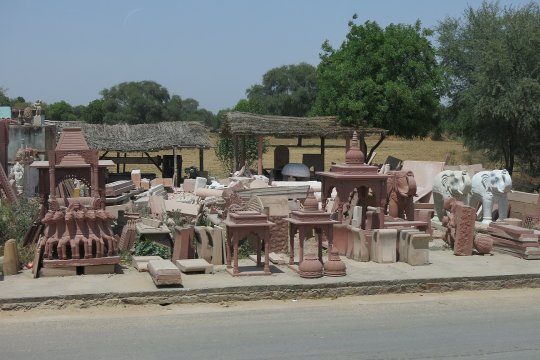 On the divided highway into the countryside
An amazing variety of traffic and roadside activity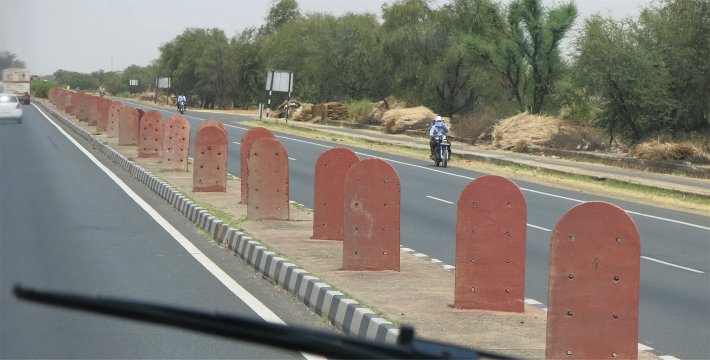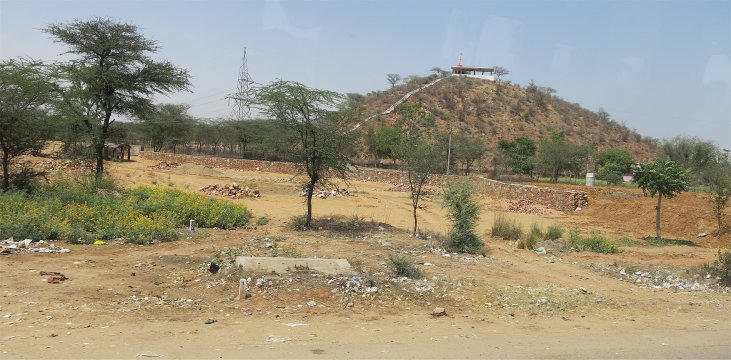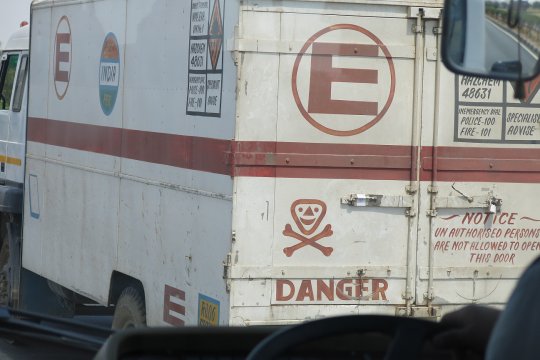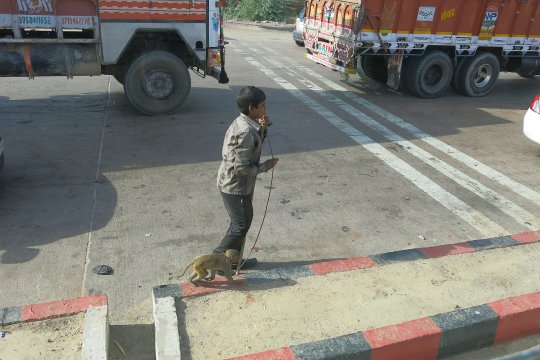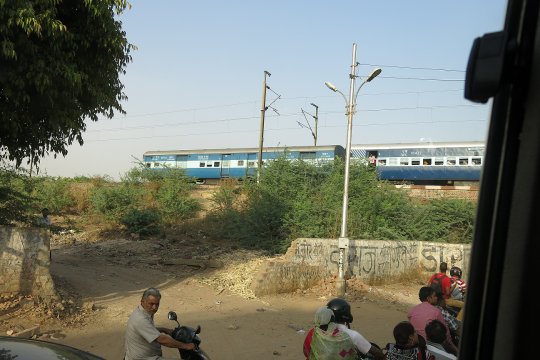 Small Farms ~ Cow Dung Piles ~ Firewood and Fodder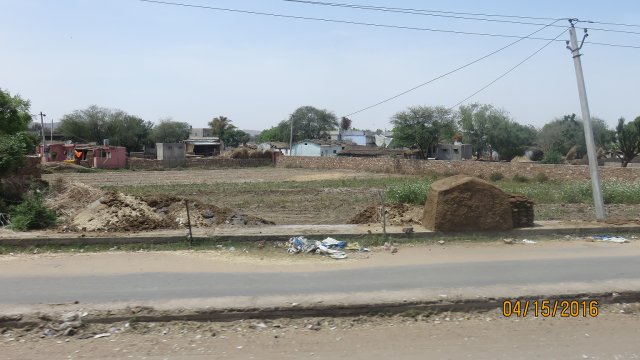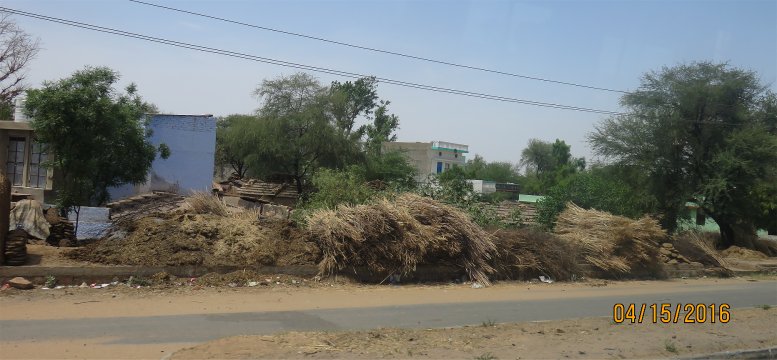 The half-way rest stop
Dining Room ~ Souvenir Shop ~ Selfie with the washroom attendant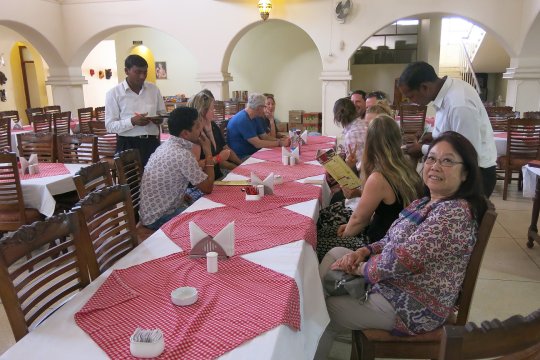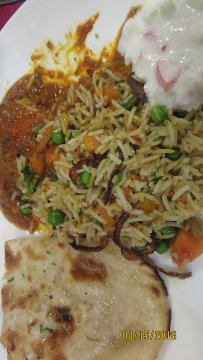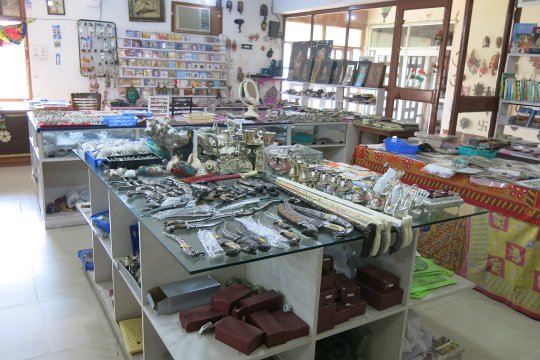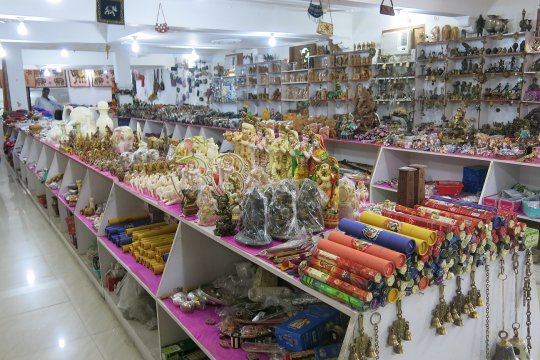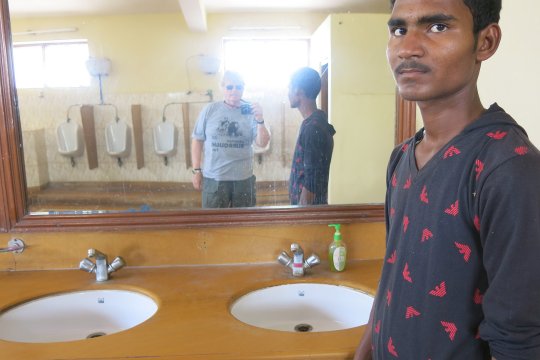 Bus loads gather for a celebration on roadside festival grounds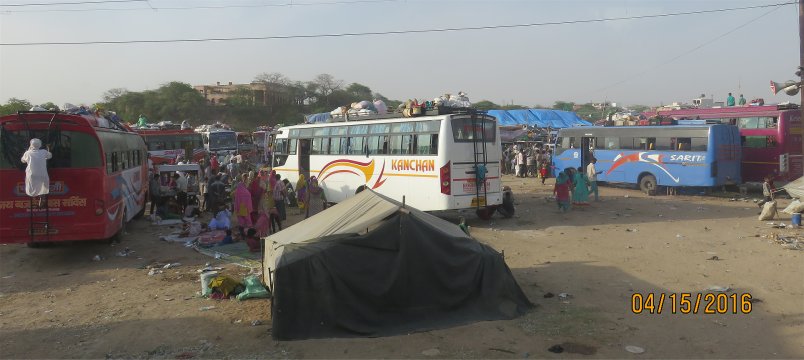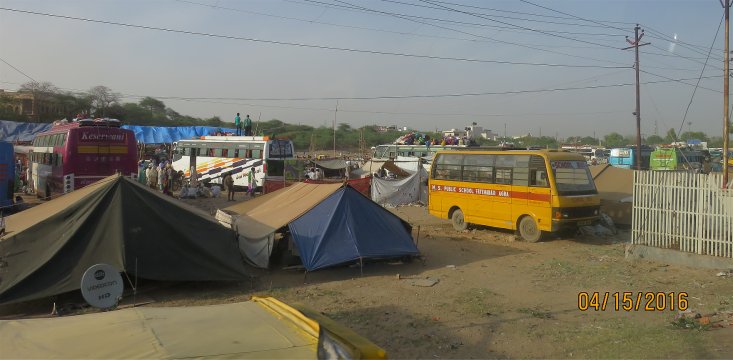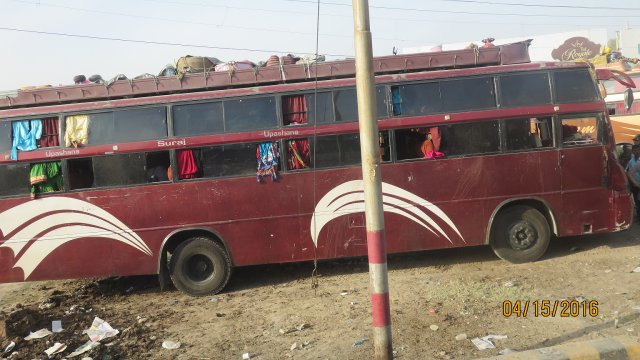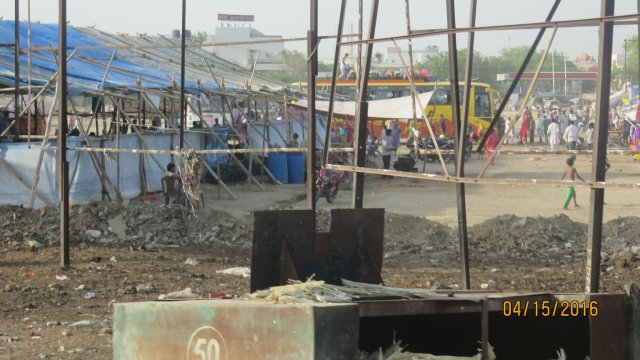 The ever-present DJs and Statues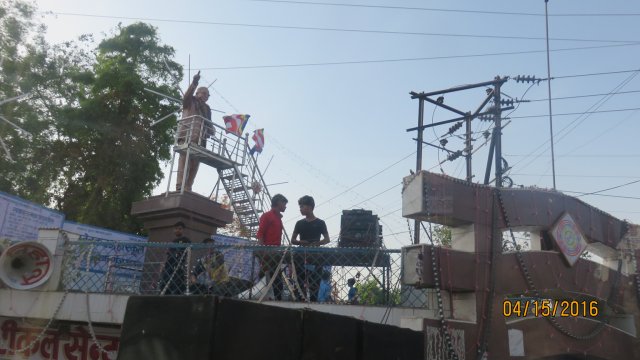 Arrival at Hotel Royale Residency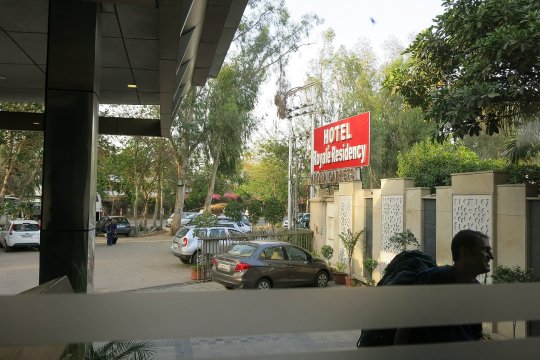 CEO Parry collects our passports in the lobby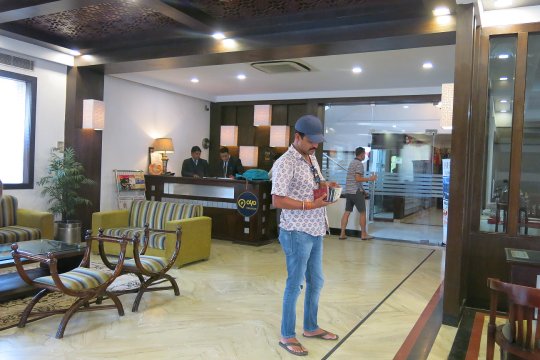 Sue-On guards our backpacks while waiting for check in.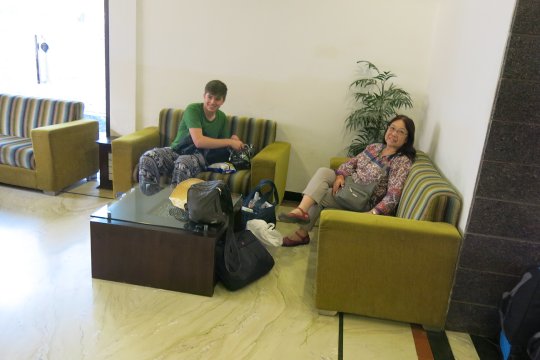 BACK TO NORTH INDIA CONTENTS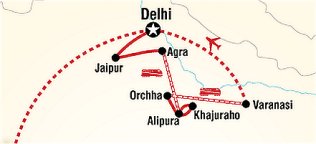 www.hillmanweb.com/india/north



BACK TO MAIN INDIA INTRO PAGE






.
Web Design: Bill Hillman: hillmans@wcgwave.ca
Bill and Sue-On Hillman Eclectic Studio
hillmanweb.com