Bill and Sue-On Hillman: A 50-Year Musical Odyssey
www.hillmanweb.com/book

HILLMAN INDIA ADVENTURE
www.hillmanweb.com/india :: www.hillmanweb.com/india/north
North India: Gallery 19a
ABHANERI STEP WELL II
Harshat Mata Temple Carvings
www.hillmanweb.com/india/north/n19a.html

CONTENTS
PHOTO GALLERIES and TRAVEL NOTES
01 | 02 | 03 | 04 | 05 | 06 | 07 | 08 | 09 | 10 | 11 | 12 | 13 | 14 | 15 | 16 | 17 | 18 | 19 | 20
21 | 22 | 23 | 24 | 25 | 26 | 27 | 28 | 29 | 30 | 31 |

Adjoining the step well is the architecturally splendid and sculpturally beautiful Harshat Mata temple which was built between the 7th-8th centuries. Razed during the invasion of India by Islamic rulers in the 10th century, the remains of the temple still boast architectural and sculptural styles of ancient India. Harshat Mata, believed to be the goddess of happiness and joy, spread her glow and brightness (abha) around the town. That is why the small village was called the Abhanagri (city of brightness), which over the centuries has become Abhaneri.

Many of its pillars, columns, statues, and carvings now lie scattered in the temple courtyard, in the corridors of the structure and ringing the step well. The temple was dedicated to

The scene from the temple courtyard is picturesque with green fields, narrow village roads, tiny houses and the sun playing hide and seek on the landscape.

The temple is in ruin -- the government is working on restoration, but they have a massive task ahead of them. Most of the carvings are said to depict Gods and humans interacting.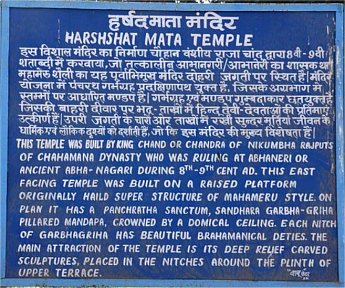 Temple Photo by Liu Joey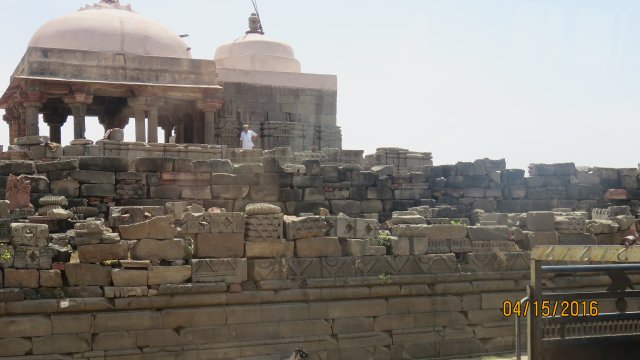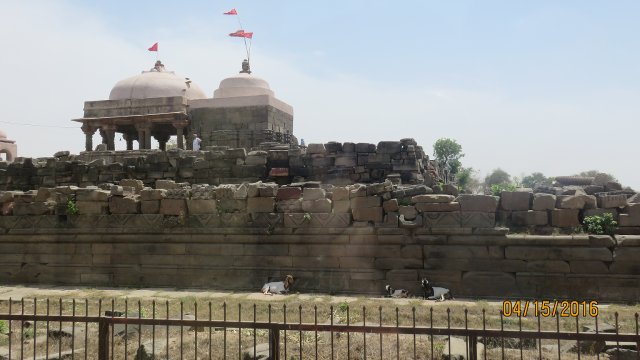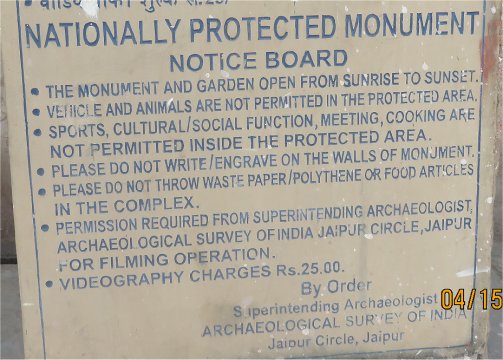 Carving Remnants Around the Step Well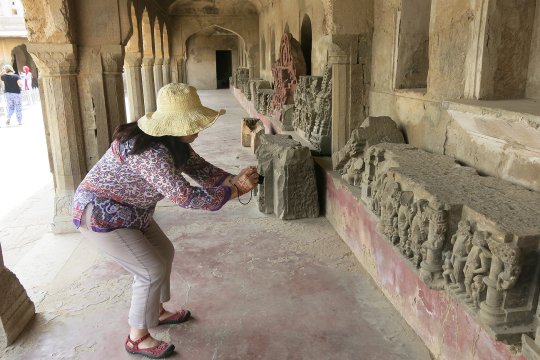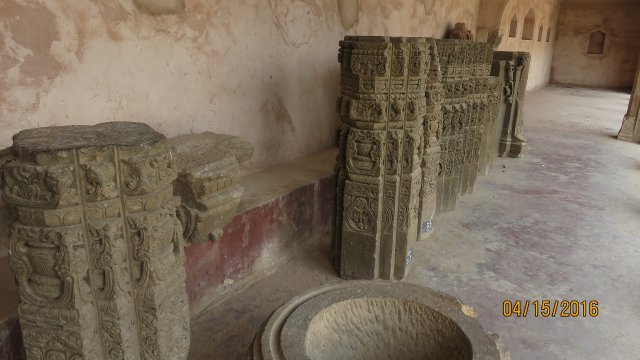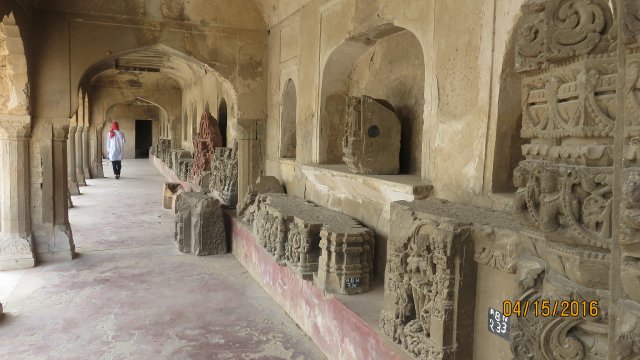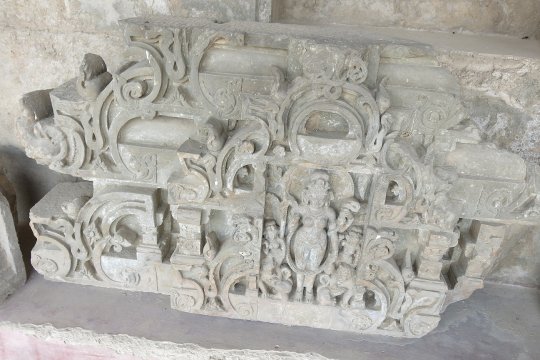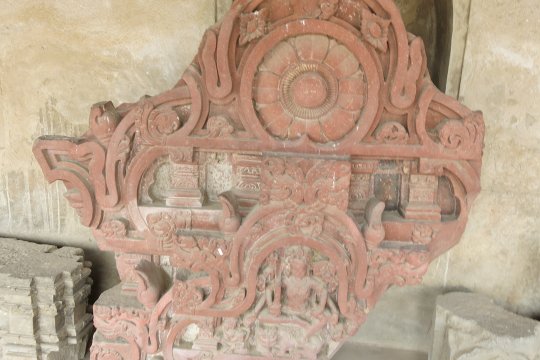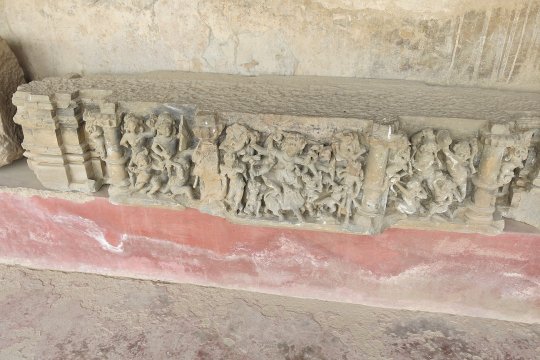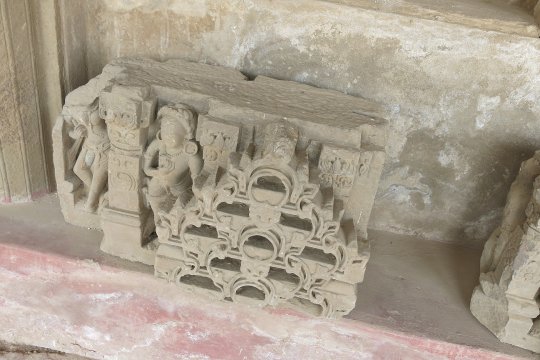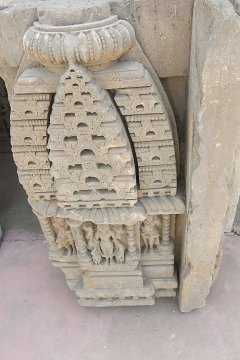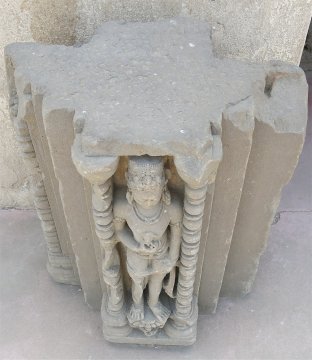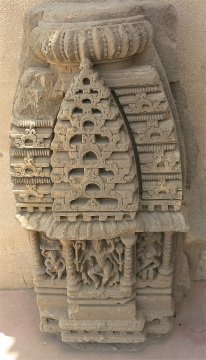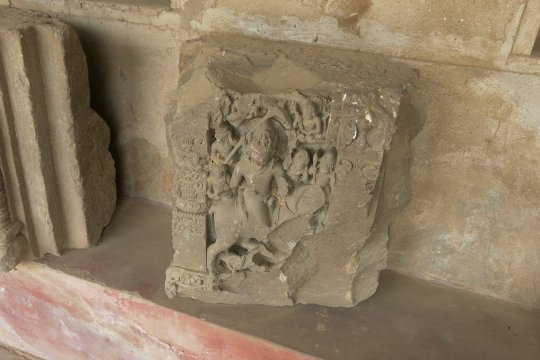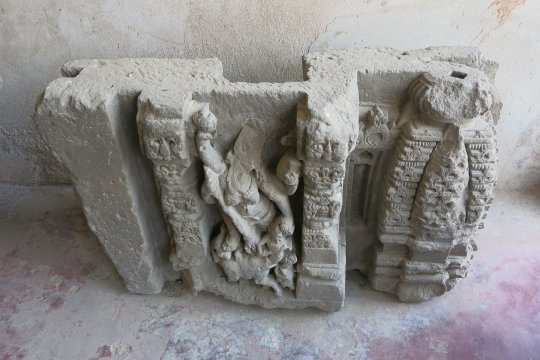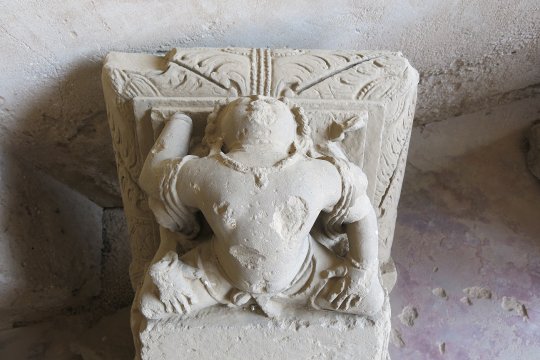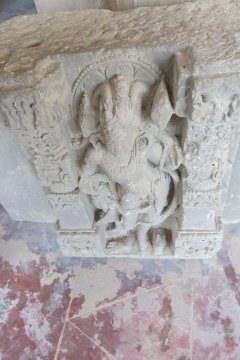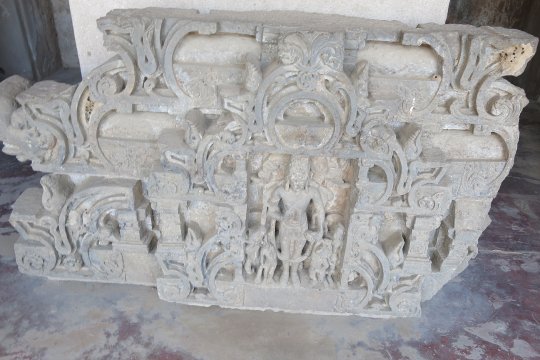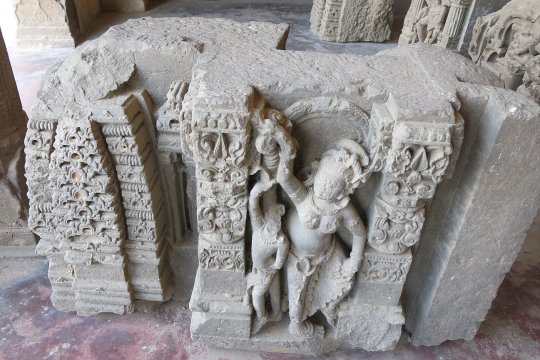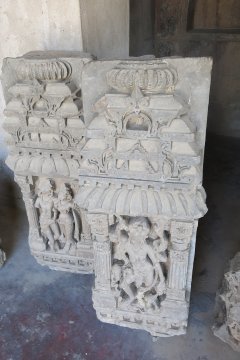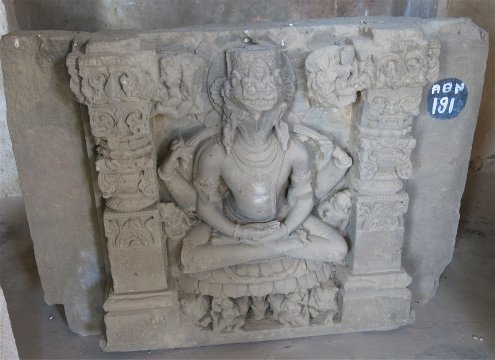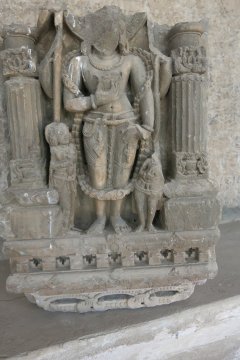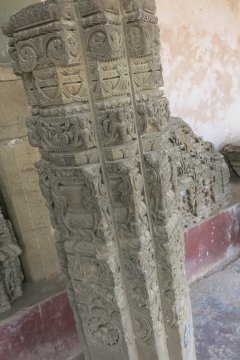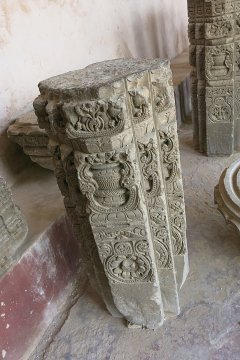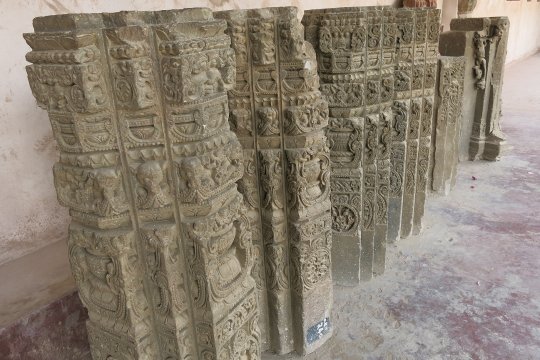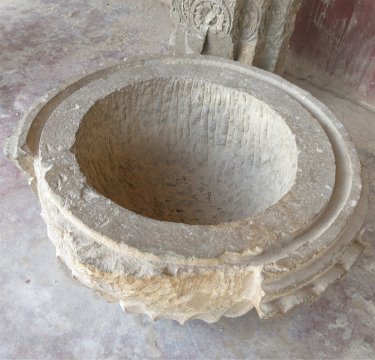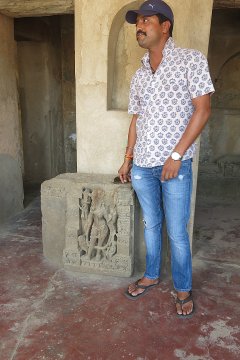 BACK TO NORTH INDIA CONTENTS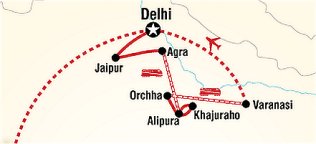 www.hillmanweb.com/india/north



BACK TO MAIN INDIA INTRO PAGE






.
Web Design: Bill Hillman: hillmans@wcgwave.ca
Bill and Sue-On Hillman Eclectic Studio
hillmanweb.com