Bill and Sue-On Hillman: A 50-Year Musical Odyssey
www.hillmanweb.com/book

HILLMAN INDIA ADVENTURE
www.hillmanweb.com/india :: www.hillmanweb.com/india/north
North India: Gallery 19b
ABHANERI STEPWELL III
Wedding Celebration at Entrance
www.hillmanweb.com/india/north/n19b.html

CONTENTS
PHOTO GALLERIES and TRAVEL NOTES
01 | 02 | 03 | 04 | 05 | 06 | 07 | 08 | 09 | 10 | 11 | 12 | 13 | 14 | 15 | 16 | 17 | 18 | 19 | 20
21 | 22 | 23 | 24 | 25 | 26 | 27 | 28 | 29 | 30 | 31 |

Hindus attach a great deal of importance to marriages. The ceremonies are very colourful, and celebrations may extend for several days. The bride's and groom's home – entrance, doors, wall, floor, roof – are often decorated with colors, balloons,and other decorations.

There are a few key rituals common in North Indian Hindu weddings which involve the giving away of daughter by the father, voluntarily holding hands near the fire to signify union, and taking seven steps with each step including a promise to each other before fire.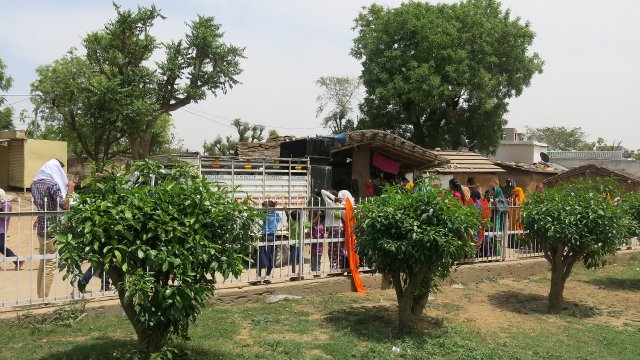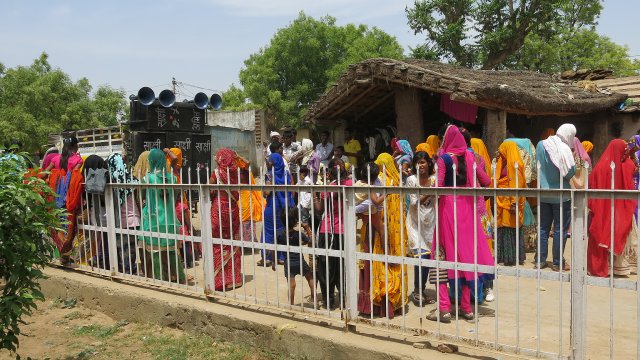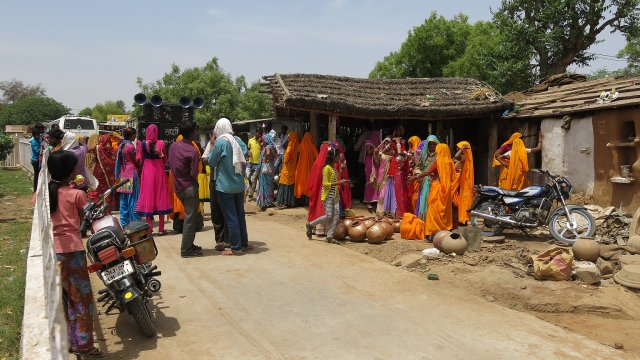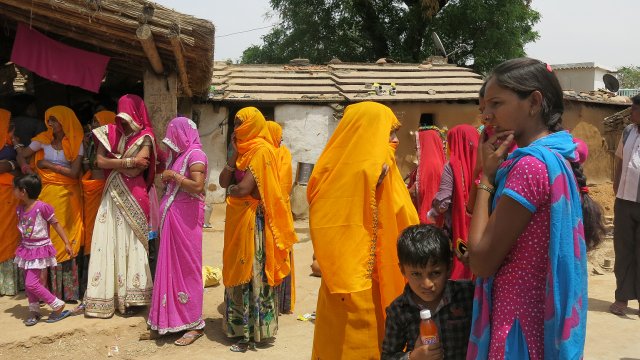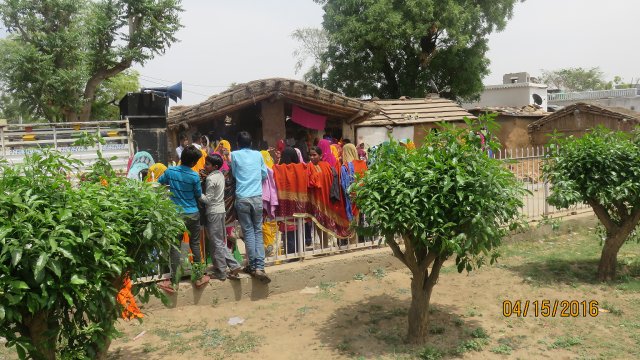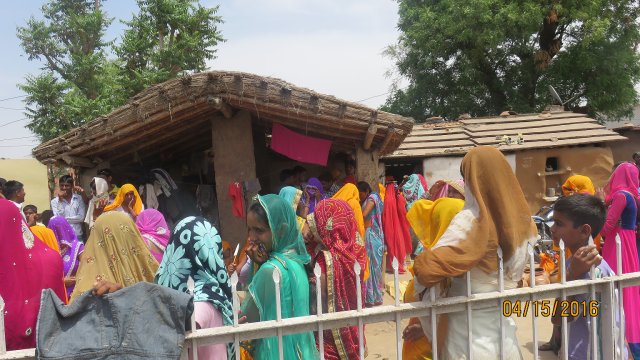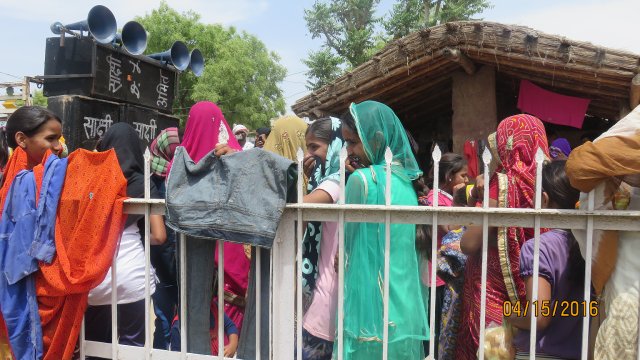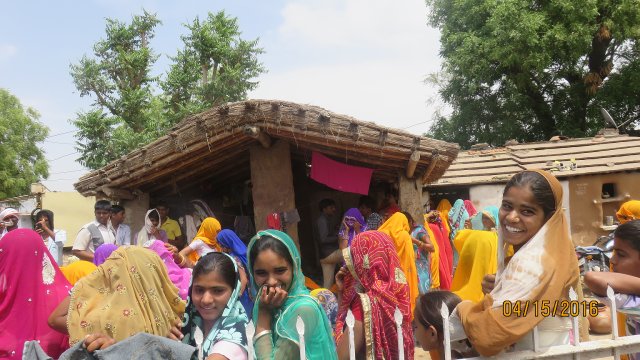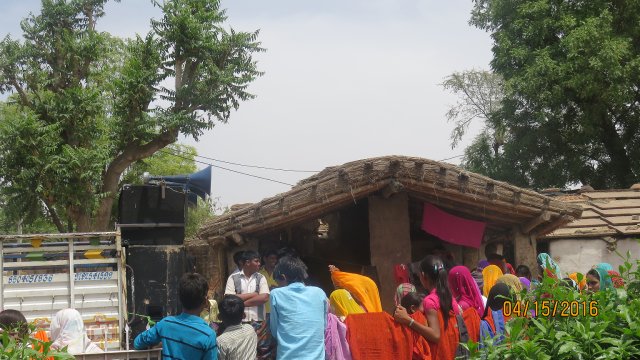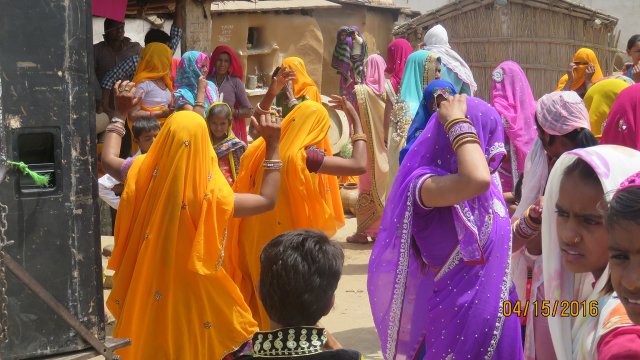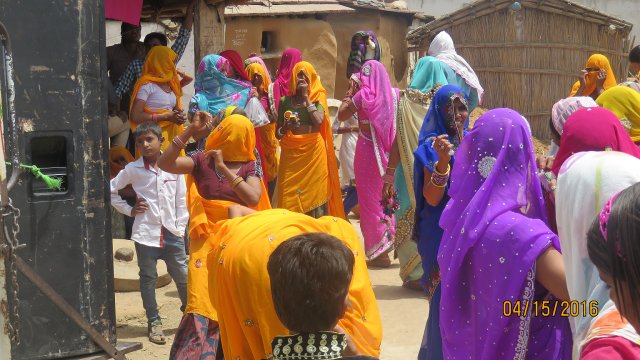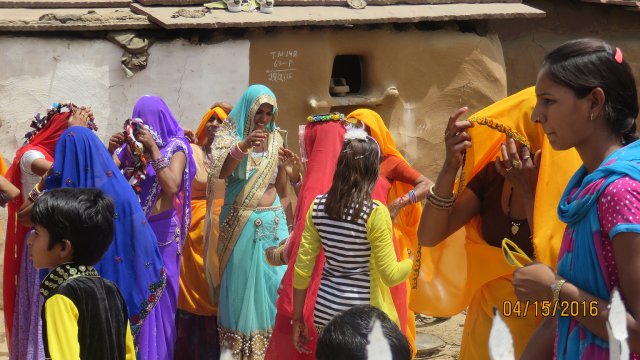 Sue-On fit right in with her decorative Henna tattoos
A must for every wedding ceremony.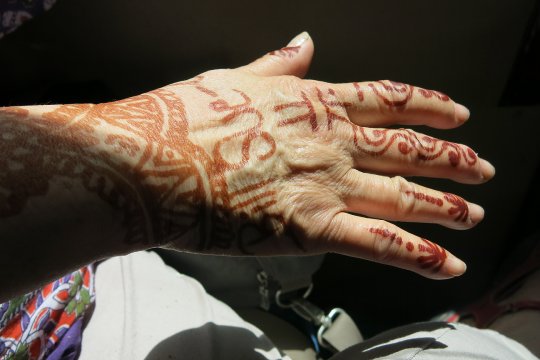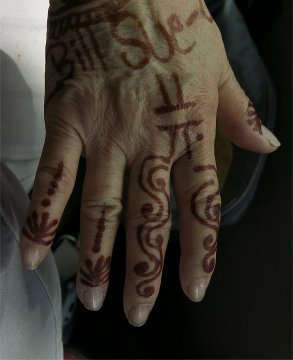 We made our exit past the adjoining Temple ruins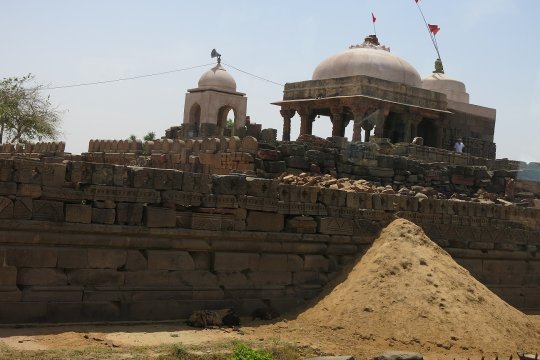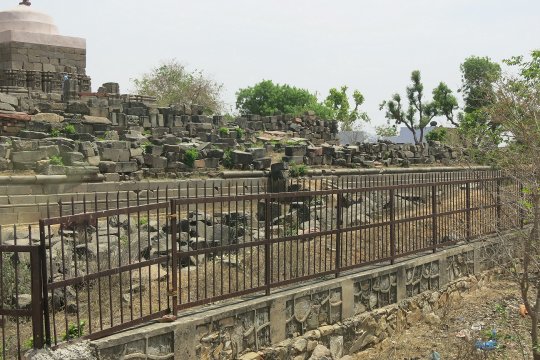 BACK TO NORTH INDIA CONTENTS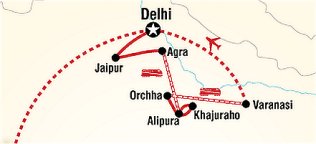 www.hillmanweb.com/india/north



BACK TO MAIN INDIA INTRO PAGE






.
Web Design: Bill Hillman: hillmans@wcgwave.ca
Bill and Sue-On Hillman Eclectic Studio
hillmanweb.com