Bill and Sue-On Hillman: A 50-Year Musical Odyssey
www.hillmanweb.com/book

HILLMAN INDIA ADVENTURE
www.hillmanweb.com/india :: www.hillmanweb.com/india/north
North India: Gallery 15a
JAIPUR TO TORDI ~ Part 2
Countryside Through A Windshield
www.hillmanweb.com/india/north/n15a.html

CONTENTS
PHOTO GALLERIES and TRAVEL NOTES
01 | 02 | 03 | 04 | 05 | 06 | 07 | 08 | 09 | 10 | 11 | 12 | 13 | 14 | 15 | 16 | 17 | 18 | 19 | 20
21 | 22 | 23 | 24 | 25 | 26 | 27 | 28 | 29 | 30 | 31 |

INDIAN AGRICULTURE

India ranks second worldwide in farm output. Agriculture and allied sectors like forestry and fisheries accounted for 13.7% of the GDP in 2013. India exported $39 billion worth of agricultural products in 2013, making it the seventh largest agricultural exporter worldwide and the sixth largest net exporter. Most of its agriculture exports serve developing and least developed nations.

---

MAJOR CROPS OF INDIA

The Kharif crop is the summer crop or monsoon crop in India. Kharif crops are usually sown with the beginning of the first rains in July, during the south-west monsoon season. Major Kharif crops of India include Millets (Bajra & Jowar), Cotton, Soyabean, Sugarcane, Turmeric, Paddy (Rice), Maize, Moong (Pulses), Groundnut, Red Chillies, etc.

The Rabi crop is the spring harvest or winter crop in India . It is sown in October last and harvested in March April every year. Major Rabi crops in India include Wheat, Barley, Mustard, Sesame, Peas etc.

Zaid crop is grown in some parts of country during March to June. Prominent examples are Muskmelon, Watermelon, Vegetables of cucurbitacae family such as bitter gourd, pumpkin, ridged gourd etc.

Food grains

Rice is predominantly a Kharif or crop. It covers one third of total cultivated area of India. It provides food to more than half of the Indian population.

Wheat is the second most important crop of India after Rice. Itís a Rabi Crop. It is the staple food in north and north western India.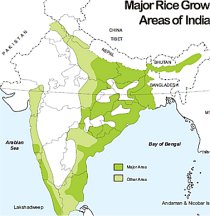 .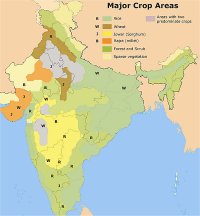 .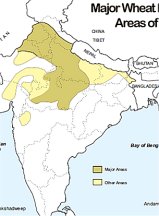 Through the toll gates and onto the narrow country road to Tordi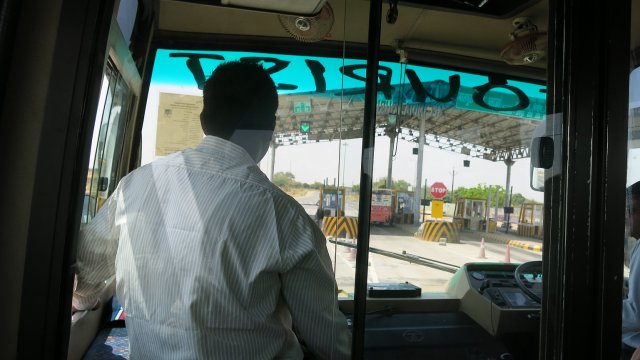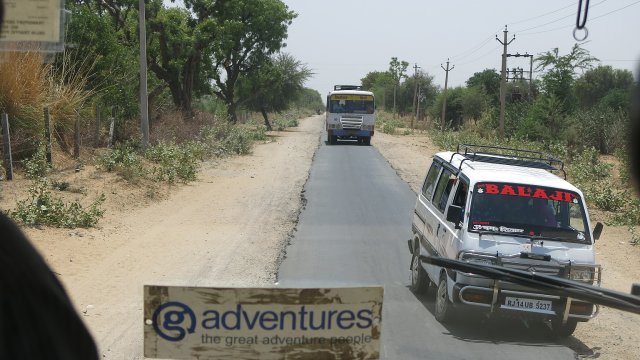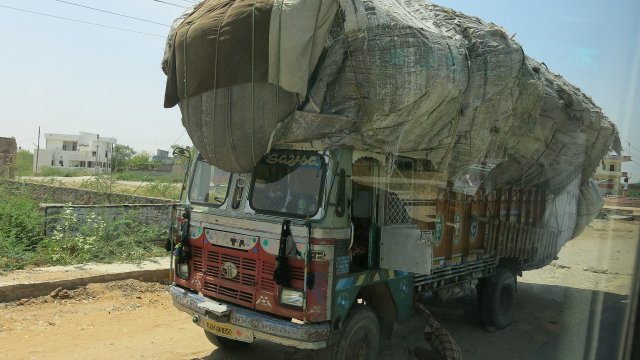 Countryside ~ Farmland
Between harvest and monsoons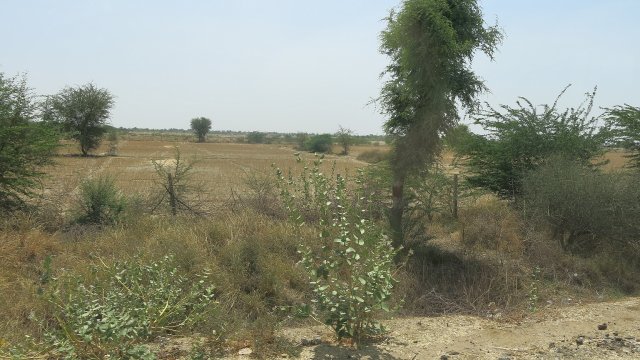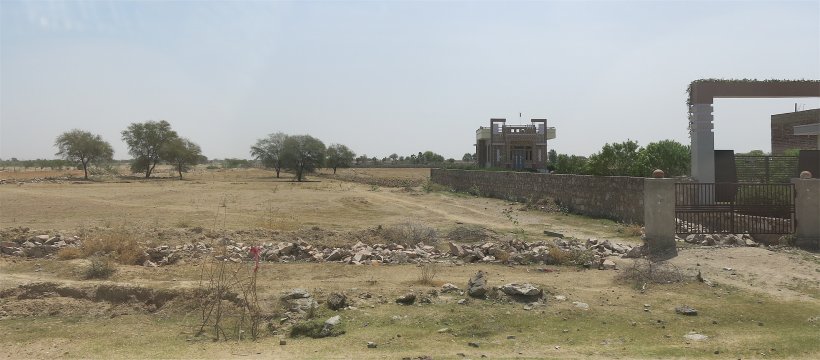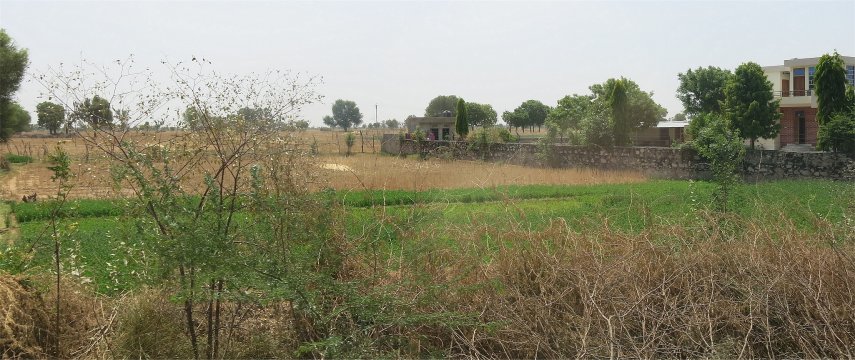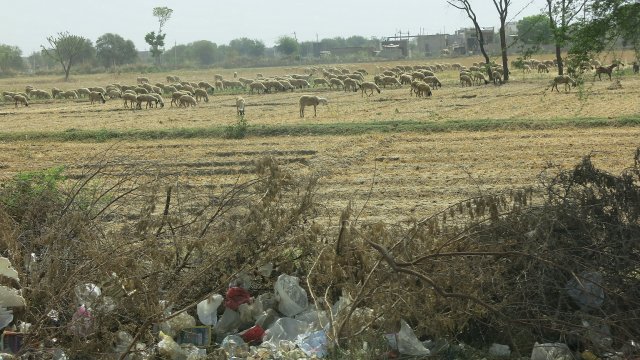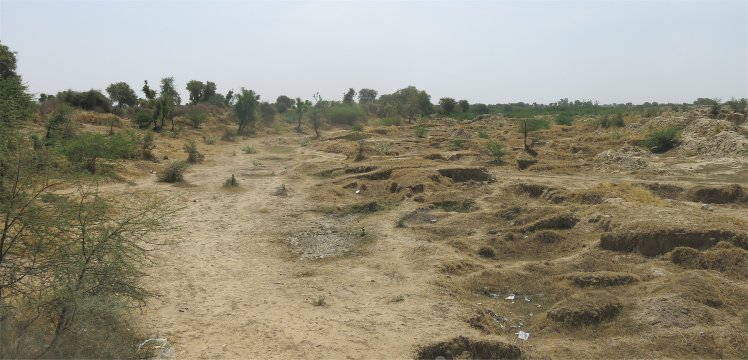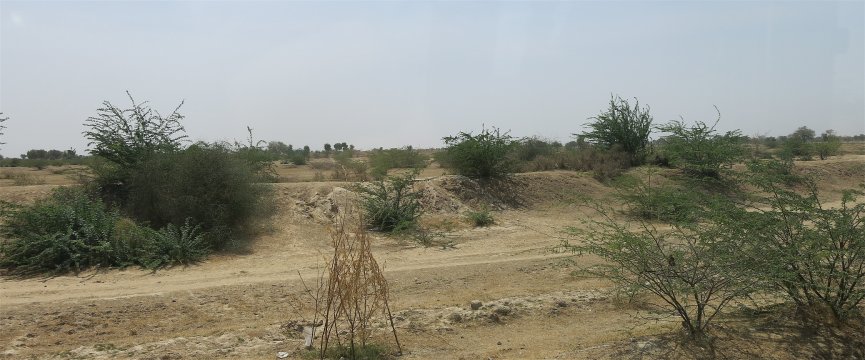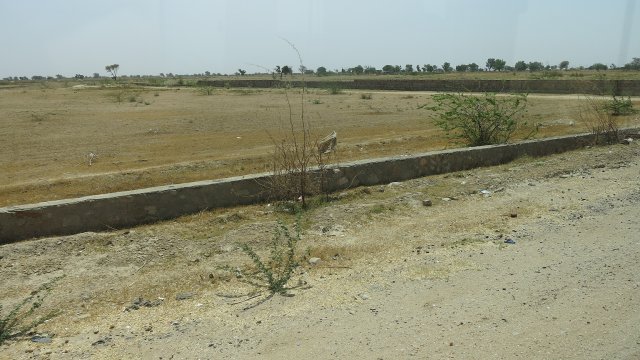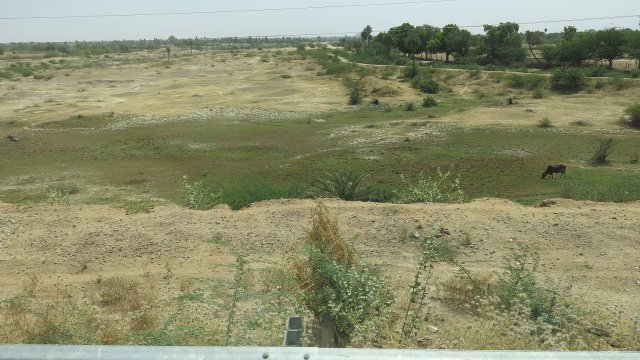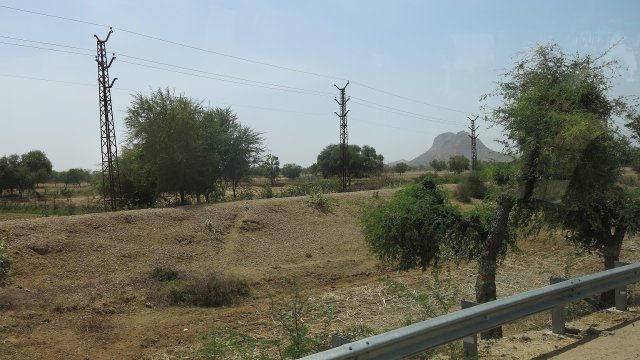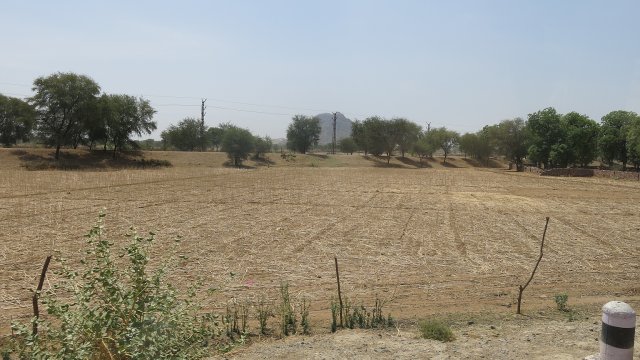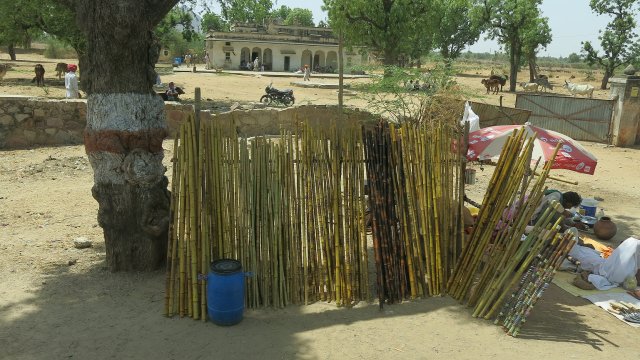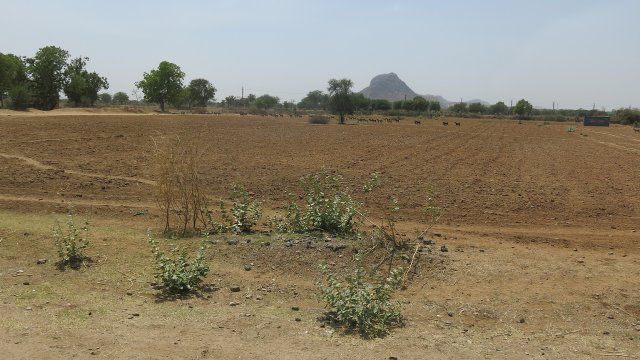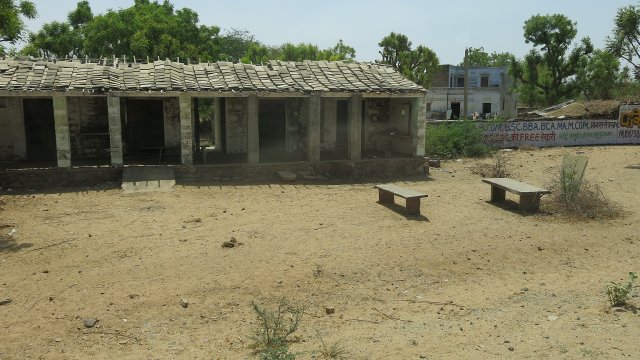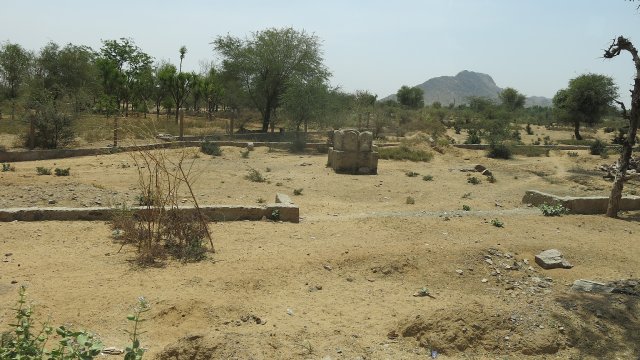 Passing through small villages
The ever-popular Bollywood entertainment - now mostly via dish and DVD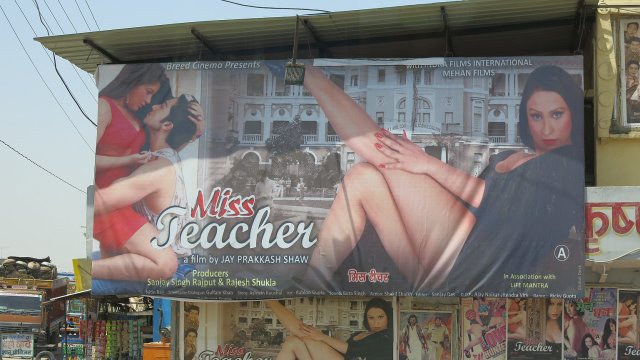 Building and Firewood Supplies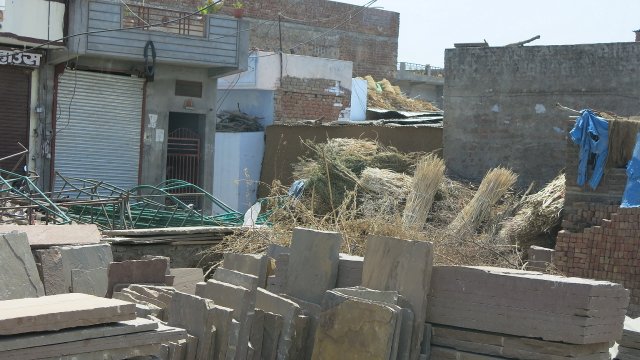 Temples and Shrines Everywhere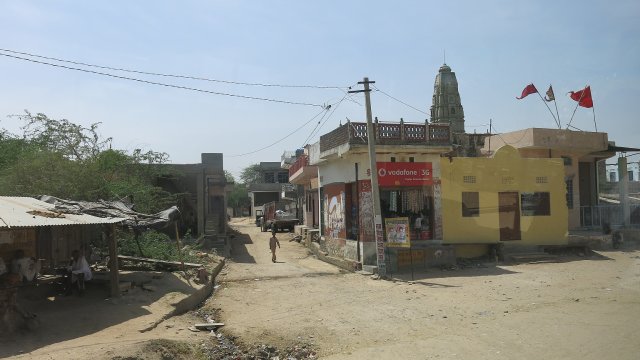 The ubiquitous barber shops and piles of cow dung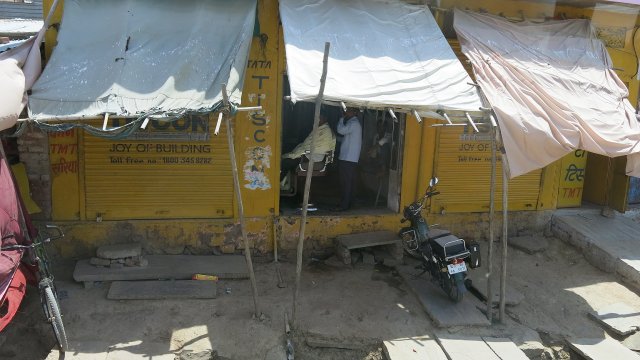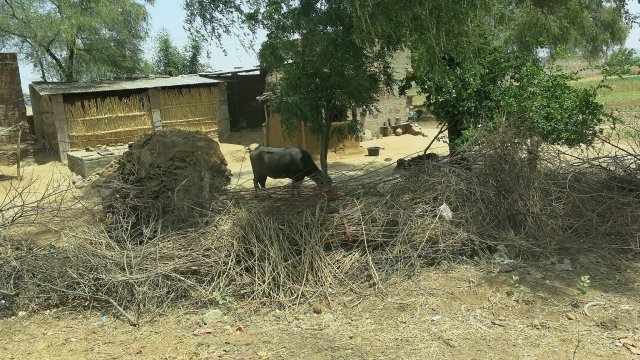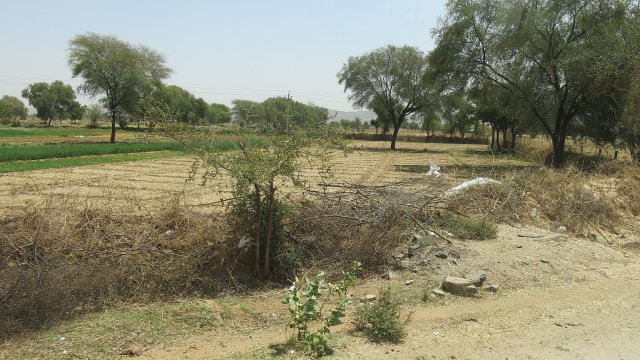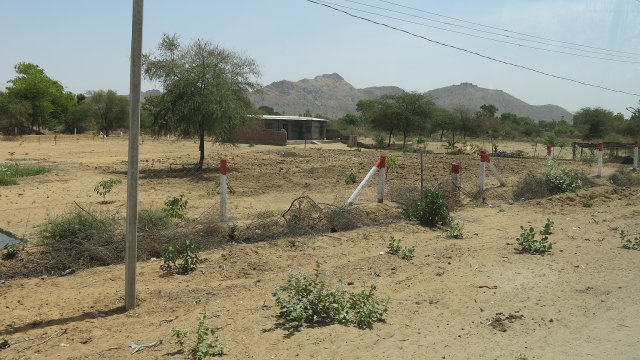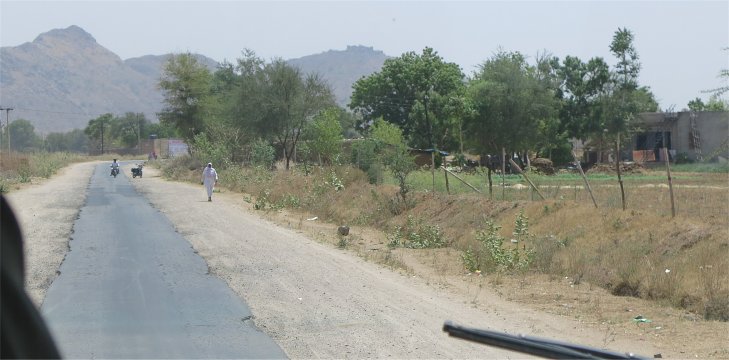 Perry collecting passports after our arrival at Tordi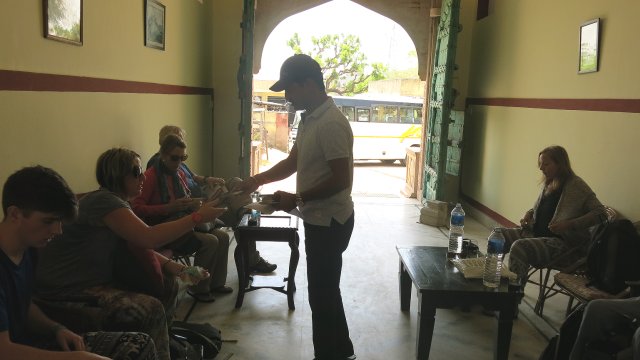 BACK TO NORTH INDIA CONTENTS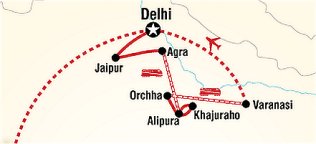 www.hillmanweb.com/india/north



BACK TO MAIN INDIA INTRO PAGE






.
Web Design: Bill Hillman: hillmans@wcgwave.ca
Bill and Sue-On Hillman Eclectic Studio
hillmanweb.com