Bill and Sue-On Hillman: A 50-Year Musical Odyssey
www.hillmanweb.com/book

HILLMAN INDIA ADVENTURE
www.hillmanweb.com/india :: www.hillmanweb.com/india/north
North India: Gallery 28a
VARANASI GANGES ADVENTURE I
2. Streets of Varanasi by Rickshaw
www.hillmanweb.com/india/north/n28a.html

CONTENTS
PHOTO GALLERIES and TRAVEL NOTES
01 | 02 | 03 | 04 | 05 | 06 | 07 | 08 | 09 | 10 | 11 | 12 | 13 | 14 | 15 | 16 | 17 | 18 | 19 | 20
21 | 22 | 23 | 24 | 25 | 26 | 27 | 28 | 29 | 30 | 31 |

After eating at the hotel restaurant, then we went out on a cycle rickshaw tour of the city on the way to the banks of the Ganges. It was good to be able to see a bit of the city without having to watch where you are walking, avoiding both traffic -- cars, lorries, rickshaws, tuk-tuk, bikes, motorbikes -- and cow pies!

It was still a fair walk to the Ganges after leaving our rickshaw. On our way to the river bank steps and ghats we jostled our way through a crowded market. Hawkers were everywhere, selling brass bottles of "holy water" from the Ganges. We were glad when we finally saw the river waters through the crowd

---

Varanasi (Benares) is a city in the Indian state of Uttar Pradesh dating to the 11th century B.C.E. Regarded as the spiritual capital of India, the city draws pilgrims who bathe in the River Ganges' sacred waters and perform funeral rites. Along its winding streets are some 2,000 temples, including Kashi Vishwanath, the "Golden Temple," dedicated to the Hindu god Shiva.
Click for larger images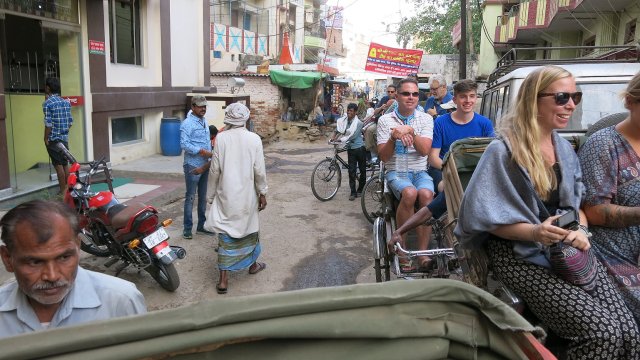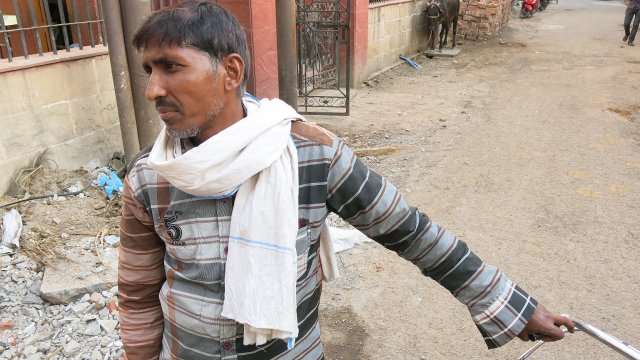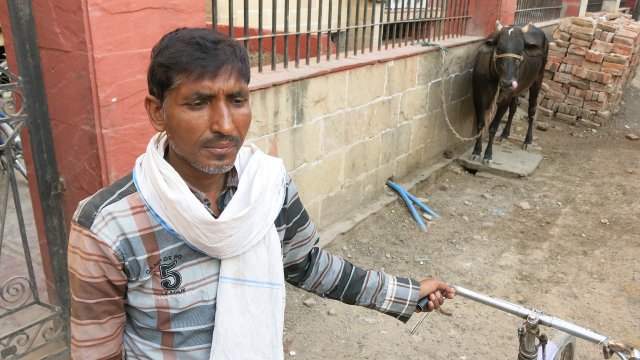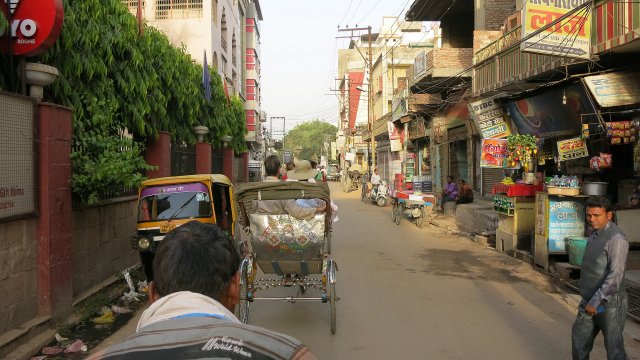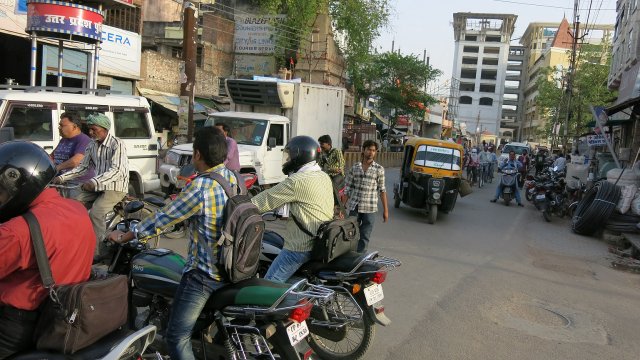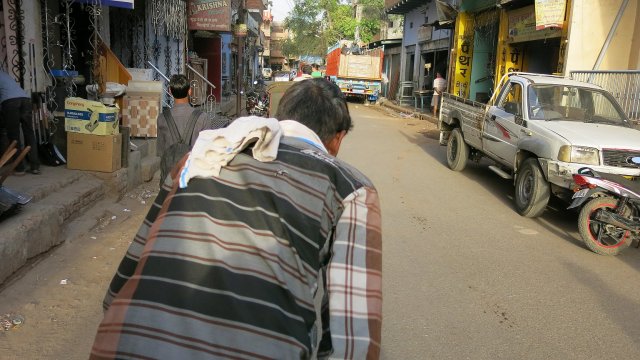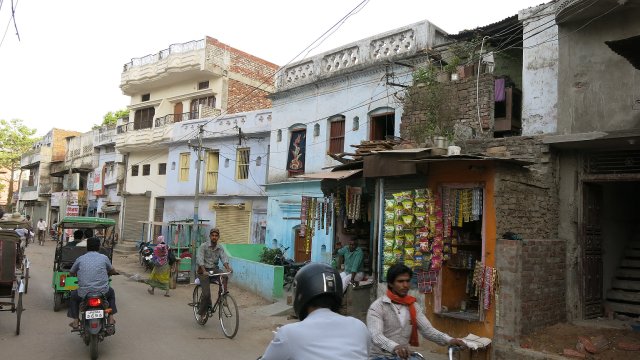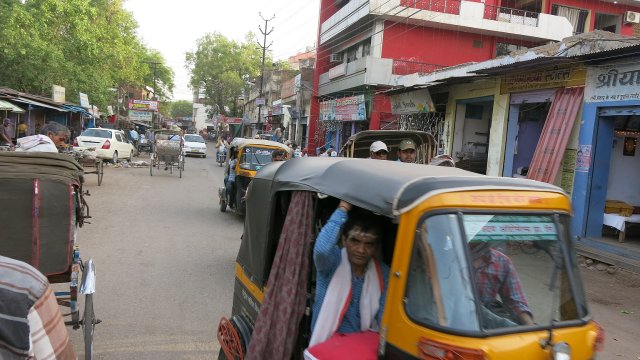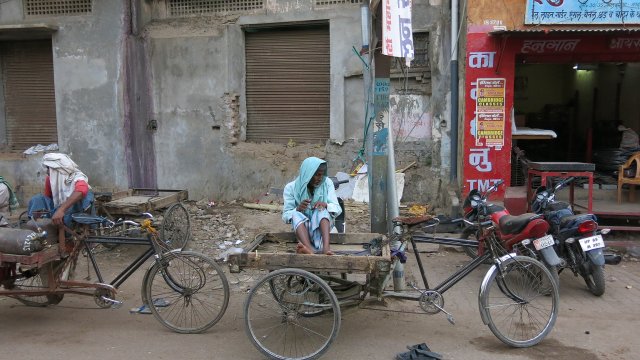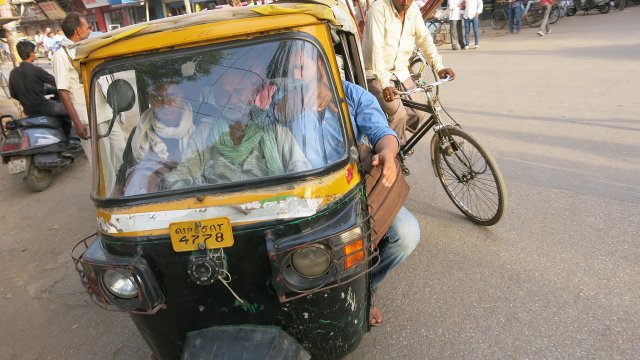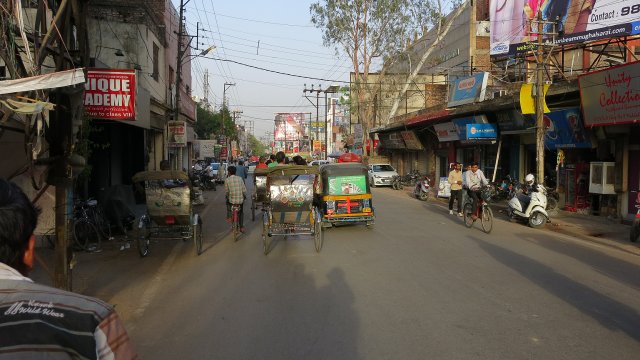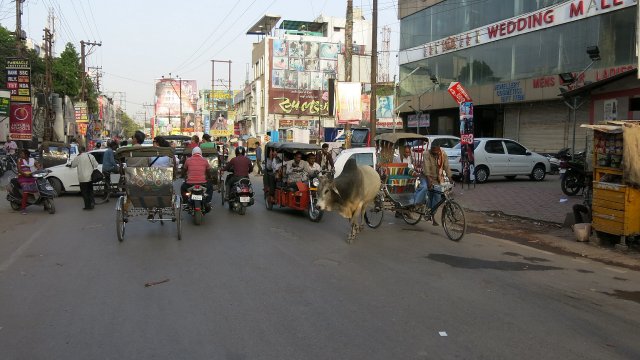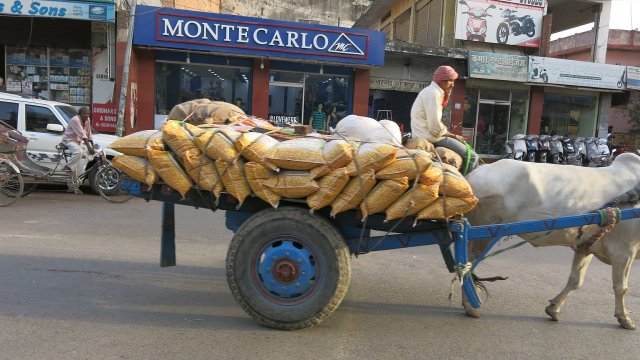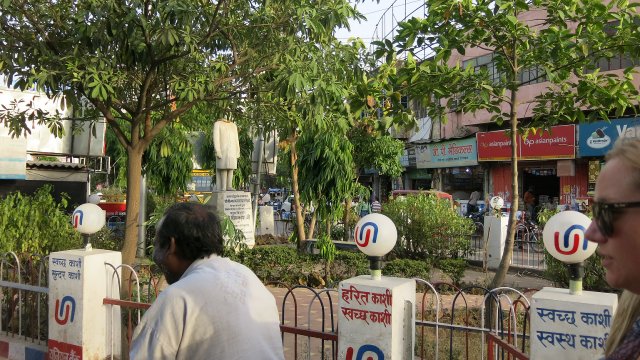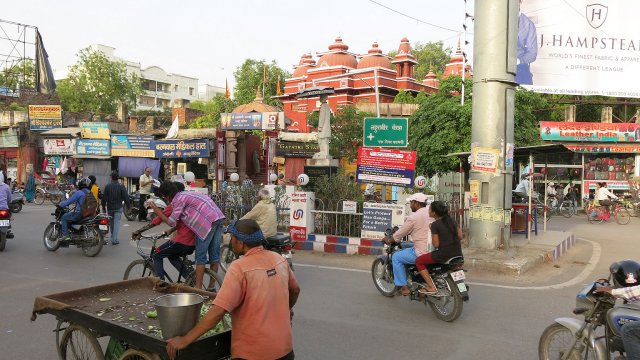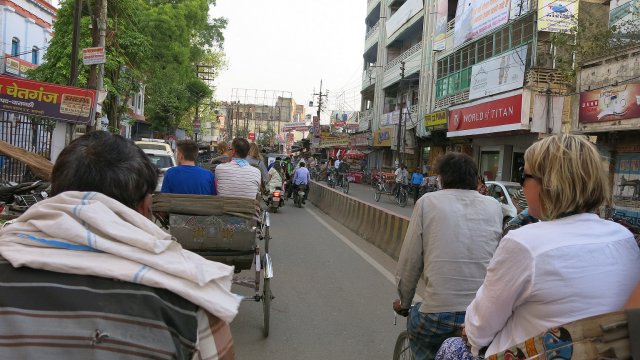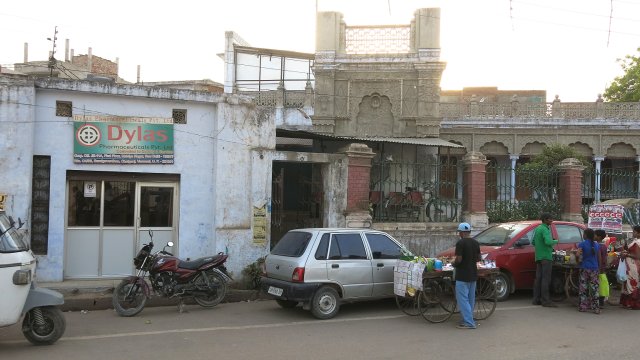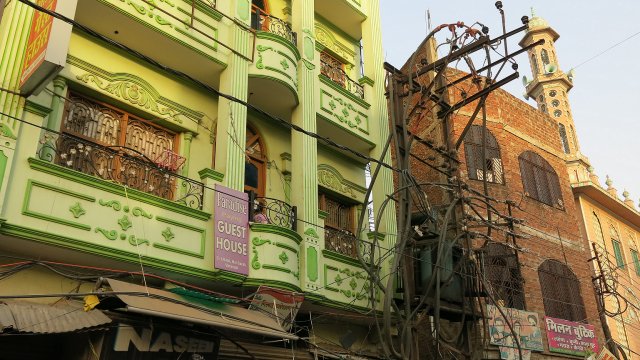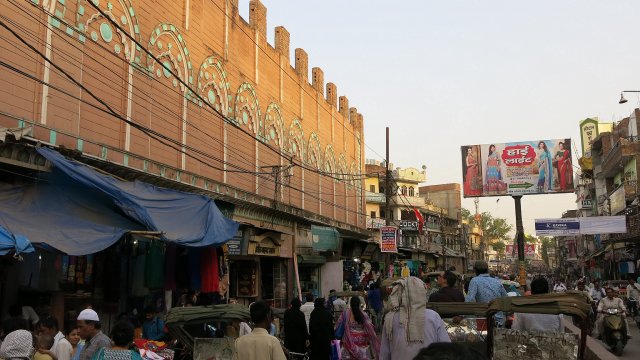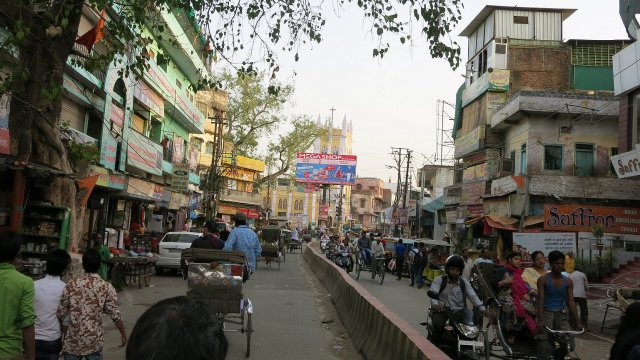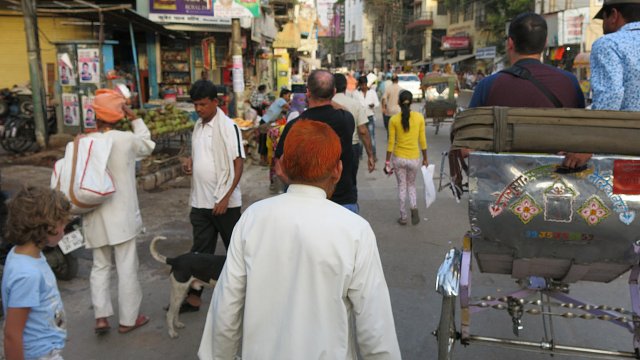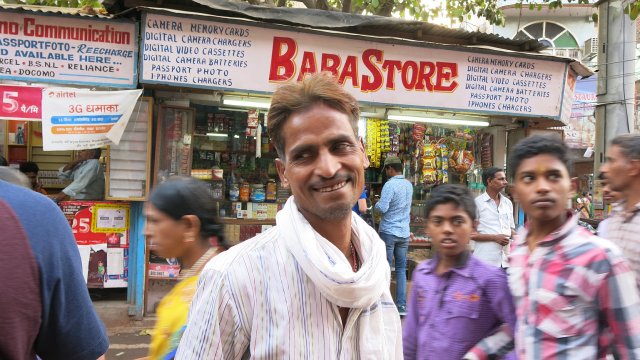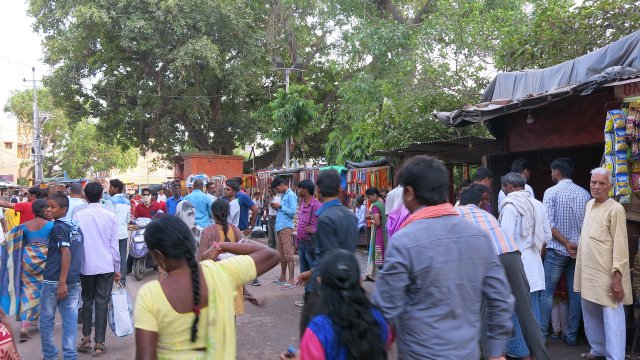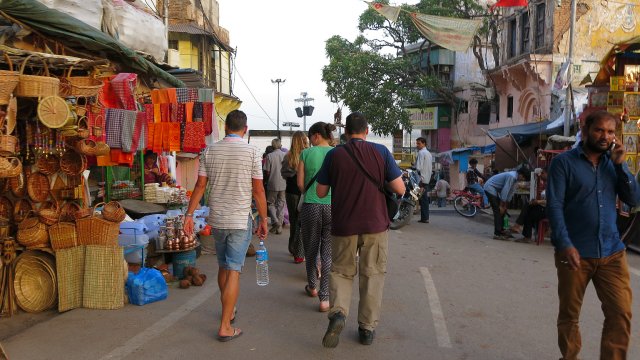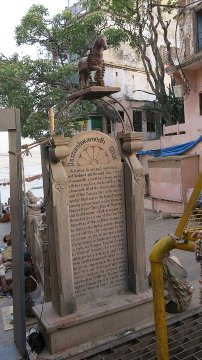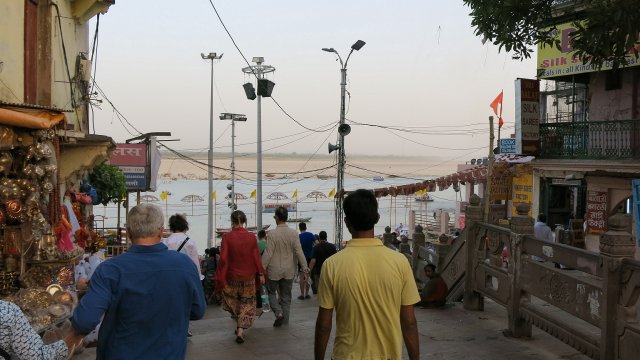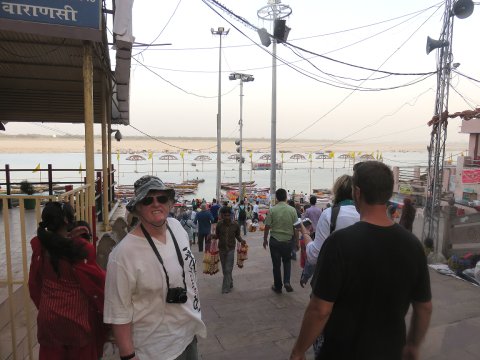 BACK TO NORTH INDIA CONTENTS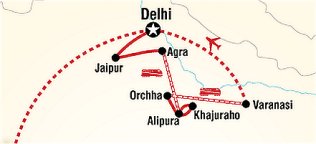 www.hillmanweb.com/india/north



BACK TO MAIN INDIA INTRO PAGE






.
Web Design: Bill Hillman: hillmans@wcgwave.ca
Bill and Sue-On Hillman Eclectic Studio
hillmanweb.com