Bill and Sue-On Hillman: A 50-Year Musical Odyssey
www.hillmanweb.com/book

HILLMAN INDIA ADVENTURE
www.hillmanweb.com/india :: www.hillmanweb.com/india/north
North India: Gallery 29a
VARANASI GANGES ADVENTURE II

Evening Celebration on the Ganges
www.hillmanweb.com/india/north/n29a.html

CONTENTS
PHOTO GALLERIES and TRAVEL NOTES
01 | 02 | 03 | 04 | 05 | 06 | 07 | 08 | 09 | 10 | 11 | 12 | 13 | 14 | 15 | 16 | 17 | 18 | 19 | 20
21 | 22 | 23 | 24 | 25 | 26 | 27 | 28 | 29 | 30 | 31 |

Aarti is a Hindu spiritual ceremony performed by Brahmin disciples to honour the holy river, gods and deities. It takes place every night at around 7 pm. After sunset as we headed back upstream to the ceremony site we were given little trays with tiny flowers surrounding a magnolia votive-scented candle. Parry lit these and we set them off onto the Ganges while making a wish. It was beautiful to see hundreds of these candles floating on the water -- part of a centuries-long ritual.

We returned to the main loading area to find two beautifully-lit platform stages. Our boat was parked along with many others to watch the evening ceremony. The one closest to us had seven priests performing various sets of actions: to make offerings to Shiva and various other gods, and finally to bless the gathered people. Devotees believe that by attending the ceremony purification and blessings are bestowed upon them. There were incense braziers, fans, lit multi-candle candelabras, and a kind of giant "Aladdin's lamp" holder with a flame. Each instrument was used for a few minutes facing each of the cardinals direction. We were glad at all times that the breeze was from the water TO the shore. The light show was brilliant. The ritual is a highly choreographed ceremony and includes the blowing of conch shells, waving of lamps filled with incense, and dancing with fire. The sounds were hypnotic and loud -- hand cymbals, tabla, chanting, etc. It was one of the few times we didn't hear the honking of street vehicle horns -- just a little too far from the traffic area.

The second platform had five priests doing the same routine. Finally, we got back to shore and walked the distance to our tuk-tuks to go back to the hotel. It was funny to see more of the hawlers enroute. They all seemed to use the same spiel "Buy postcards, sir? 100 rupees only ... I want to earn enough money to go to school. No buy, sir? Ma'am? So sad. .. Maybe tomorrow? I wait for you tomorrow. My name is Raj. See you tomorrow, sir. Have a good night" Parry said they are all called Raj and all use the same line. We WERE indeed approached by another young man the next morning -- again, Raj ;-) "Remember me from before -- I am Raj"

After reaching our hotel, our entry was via the back lane with the doorman unlocking the door! We had a late supper in the hotel restaurant and didnít get to bed until around 11:30. Really tired, from the total assault on our senses and lack of sleep -- and we and had to be up for a 5 am departure in time for the morning sunrise on the Ganges.
Click for larger images

Return to the Aarti Ceremony Stages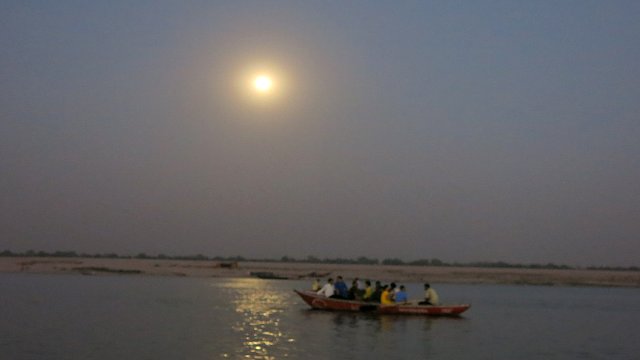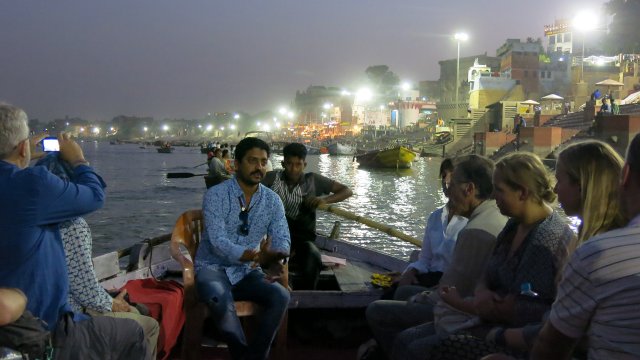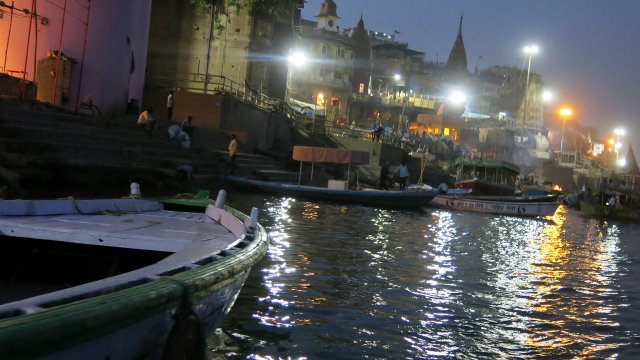 Placing floating candles onto the waters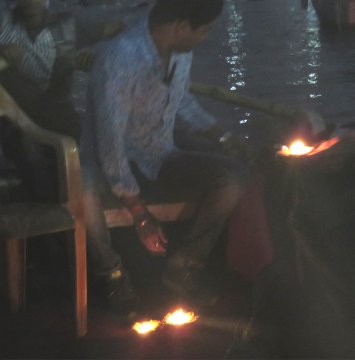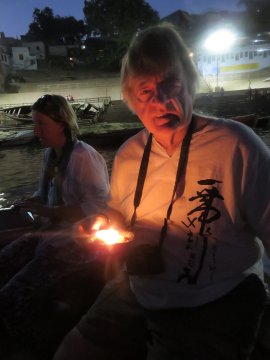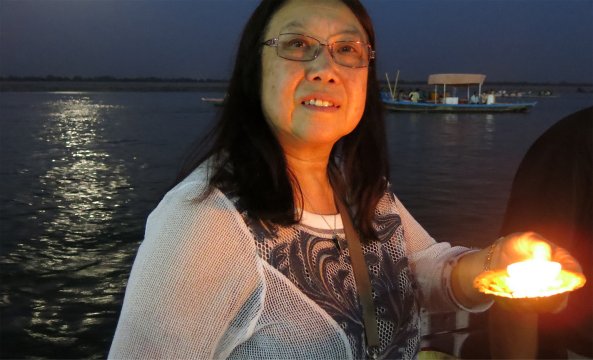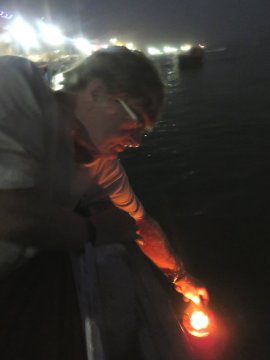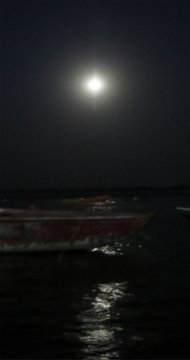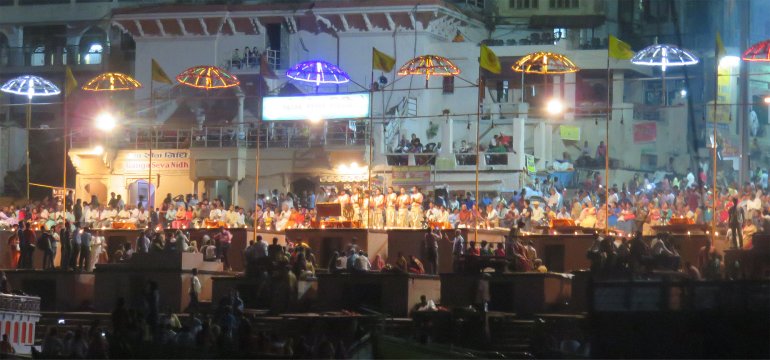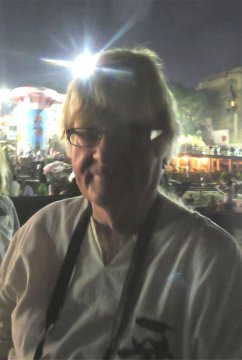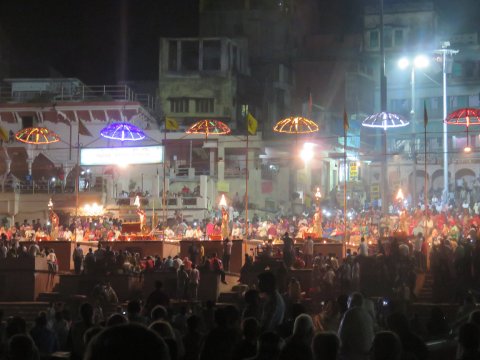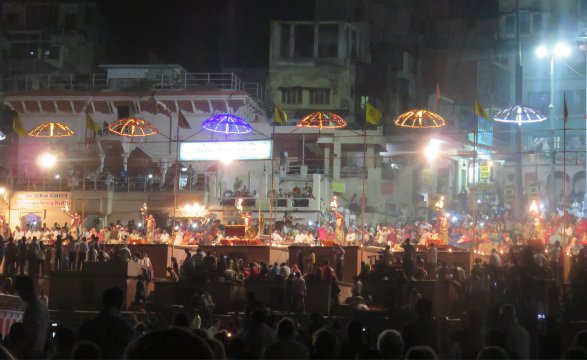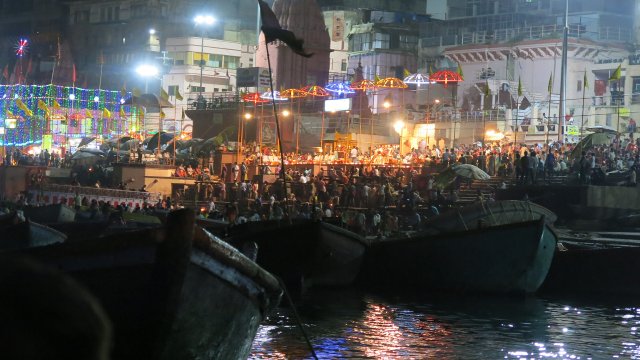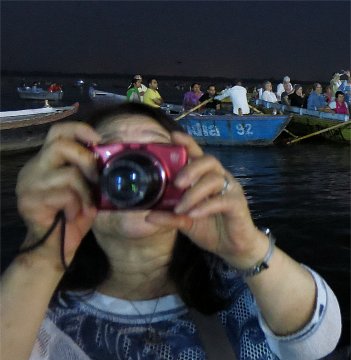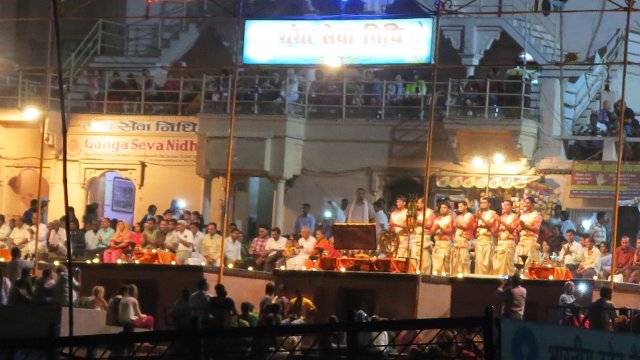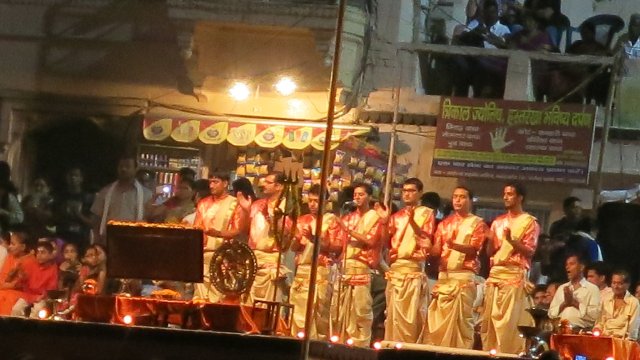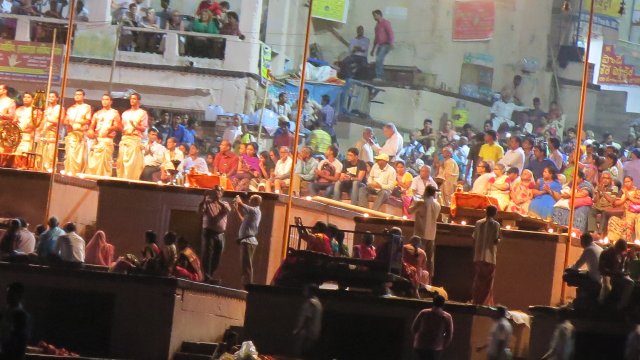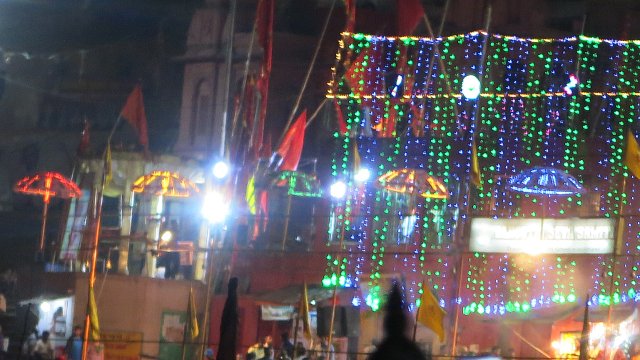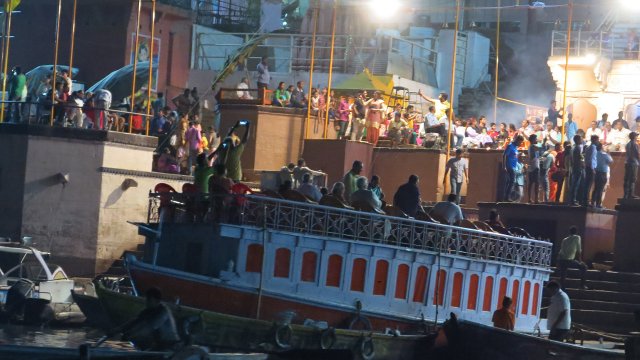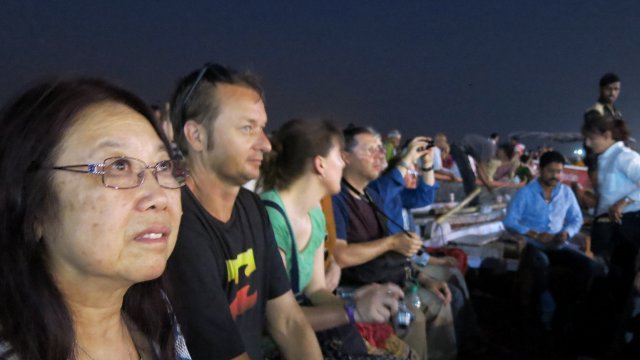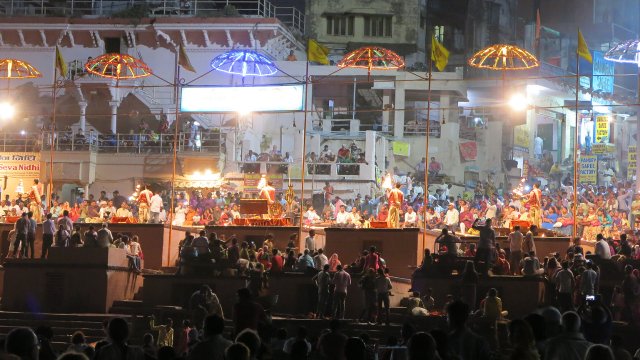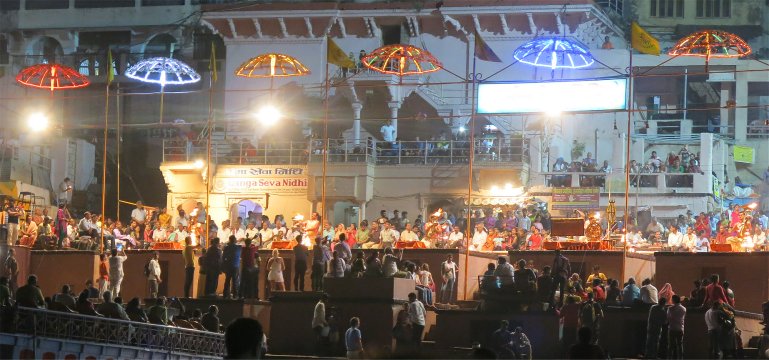 After Show ~ Returning to the launch ghat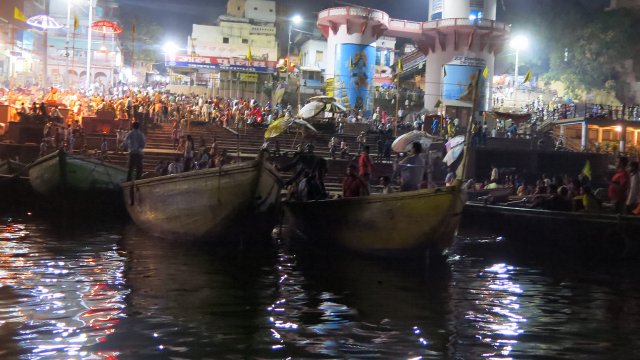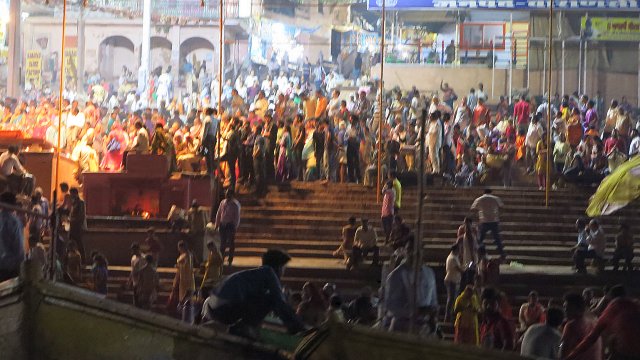 Disembarking ~ The long climb up the stairs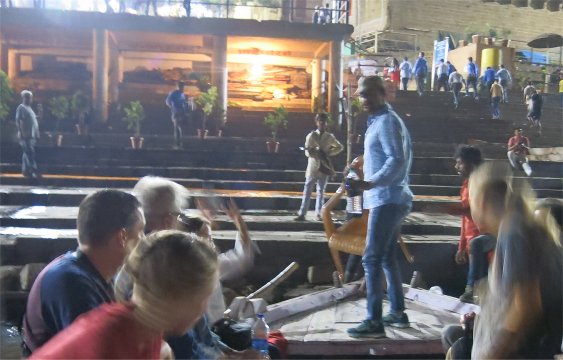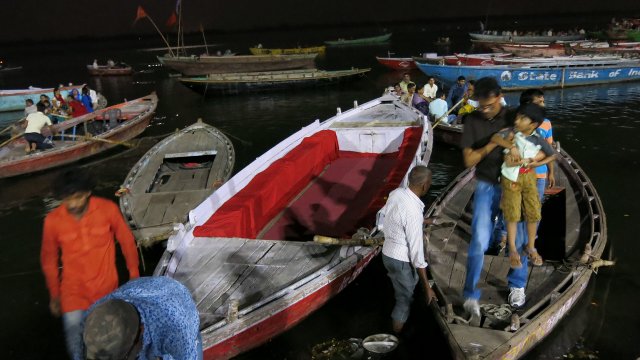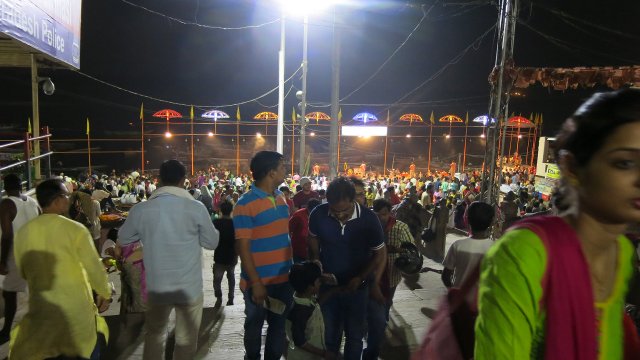 RReturn to the hotel through the crowded streets via rickshaw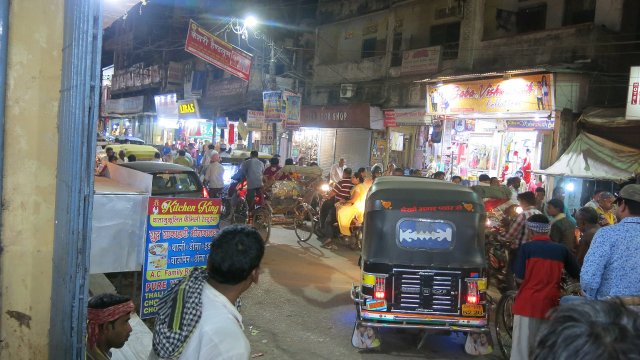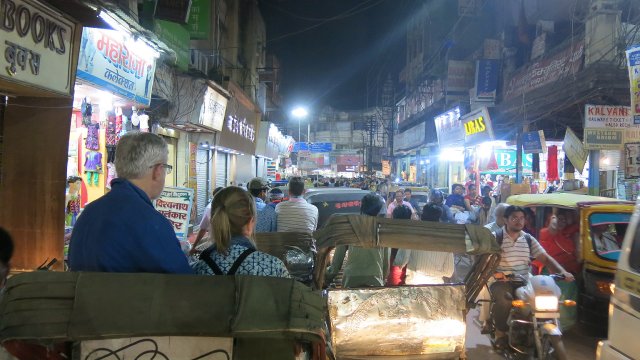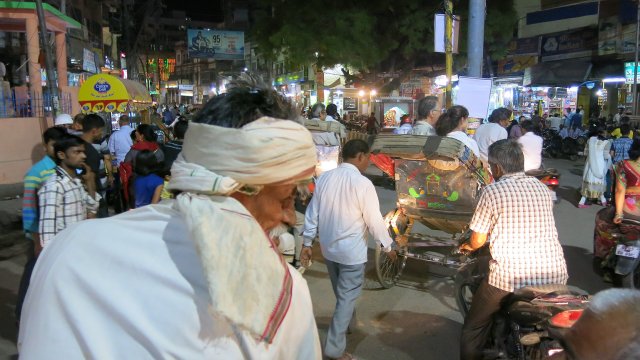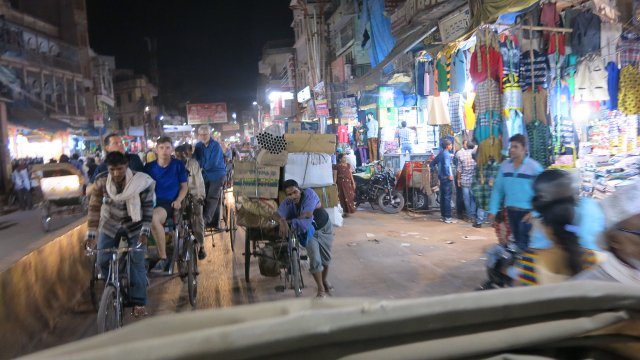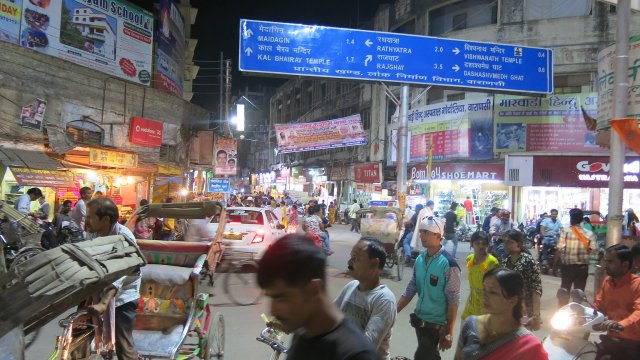 BACK TO NORTH INDIA CONTENTS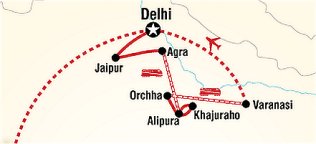 www.hillmanweb.com/india/north



BACK TO MAIN INDIA INTRO PAGE






.
Web Design: Bill Hillman: hillmans@wcgwave.ca
Bill and Sue-On Hillman Eclectic Studio
hillmanweb.com