Bill and Sue-On Hillman: A 50-Year Musical Odyssey
www.hillmanweb.com/book

HILLMAN INDIA ADVENTURE
www.hillmanweb.com/india :: www.hillmanweb.com/india/north
North India: Gallery 21a
TAJ MAHAL II
Garden Walk to the Main Dome
www.hillmanweb.com/india/north/n21a.html

CONTENTS
PHOTO GALLERIES and TRAVEL NOTES
01 | 02 | 03 | 04 | 05 | 06 | 07 | 08 | 09 | 10 | 11 | 12 | 13 | 14 | 15 | 16 | 17 | 18 | 19 | 20
21 | 22 | 23 | 24 | 25 | 26 | 27 | 28 | 29 | 30 | 31 |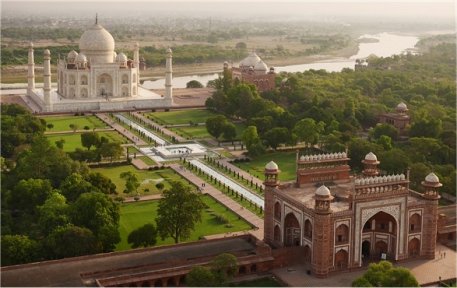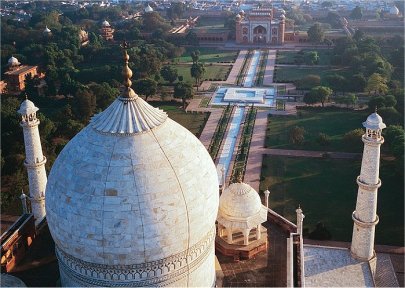 The Taj Mahal (Persian for Crown of Palaces) is an ivory-white marble mausoleum on the south bank of the Yamuna river in the Indian city of Agra. It was commissioned in 1632 by the Mughal emperor, Shah Jahan (reigned 1628–1658), to house the tomb of his favorite wife, Mumtaz Mahal. The tomb is the centrepiece of a 42-acre complex, which includes a mosque and a guest house, and is set in formal gardens bounded on three sides by a crenellated wall.

Construction of the mausoleum was essentially completed in 1643 but work continued on other phases of the project for another 10 years. The Taj Mahal complex is believed to have been completed in its entirety in 1653 at a cost estimated at the time to be around 32 million rupees, which today would be approximately 52.8 billion rupees (US$827 million). The construction project employed some 20,000 artisans under the guidance of a board of architects led by the court architect to the emperor.

The Taj Mahal was designated as a UNESCO World Heritage Site in 1983 for being "the jewel of Muslim art in India and one of the universally admired masterpieces of the world's heritage".
Click for larger images

Telephoto view of the Taj Mausoleum from the Main Gate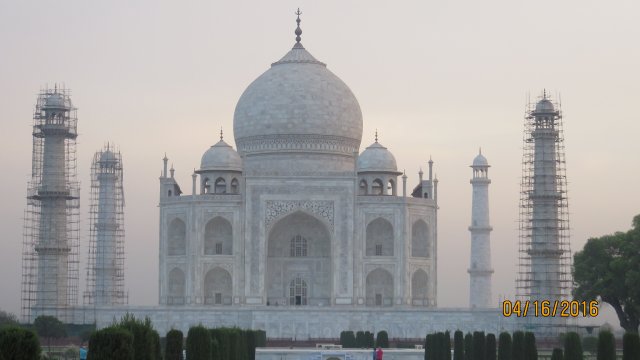 About to start our trek through the gardens to the main Taj Mausoleum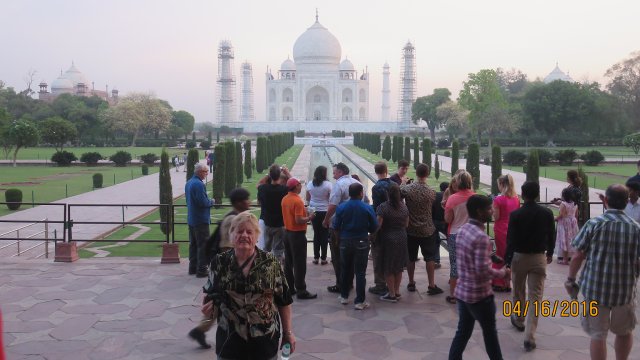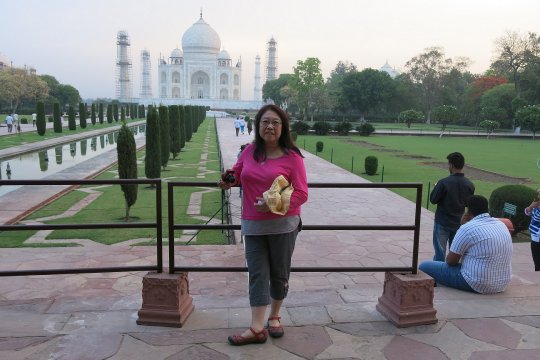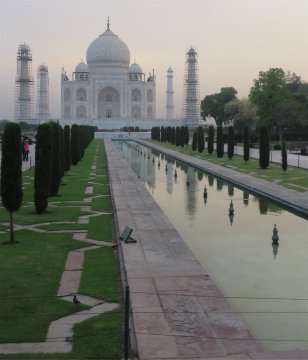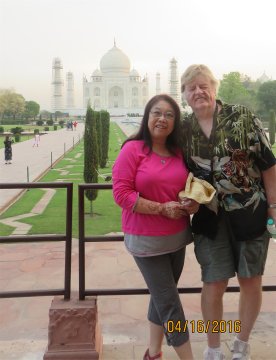 Photos from the garden area mid-way to the Taj:
Back toward the Main Gate and ahead to the Taj Mahal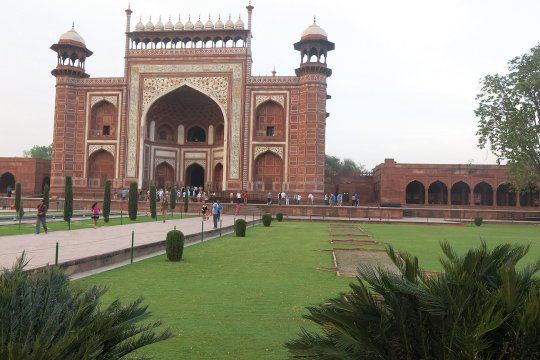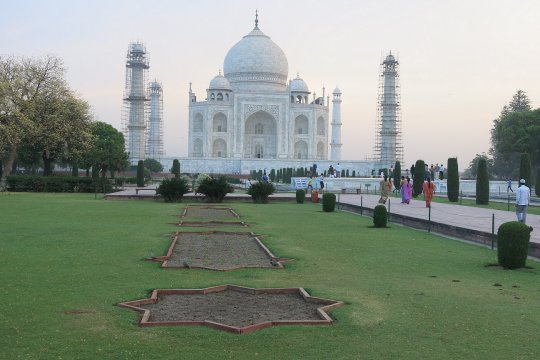 Mid-way through the gardens :: Approaching "Diana's" Bench
A situation that met Bill all over Asia:
A local wanted his picture taken with the ginger-haired white guy.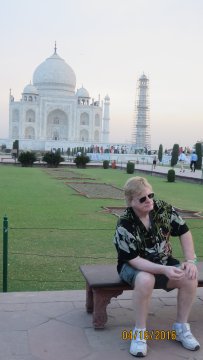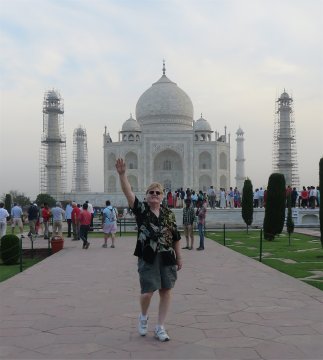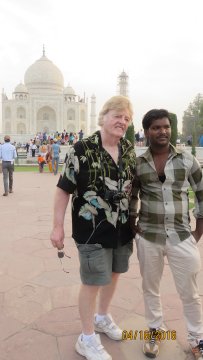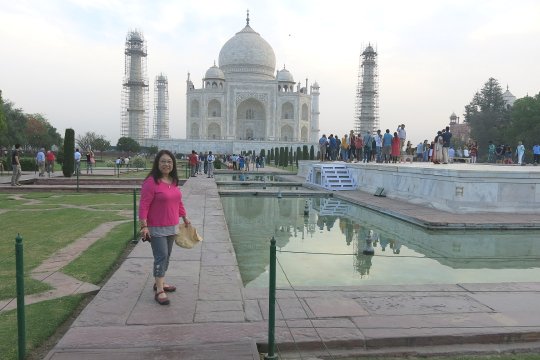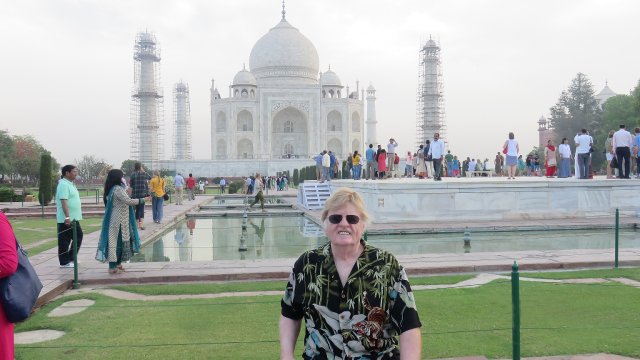 BACK TO NORTH INDIA CONTENTS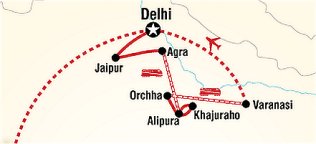 www.hillmanweb.com/india/north



BACK TO MAIN INDIA INTRO PAGE






.
Web Design: Bill Hillman: hillmans@wcgwave.ca
Bill and Sue-On Hillman Eclectic Studio
hillmanweb.com