Bill and Sue-On Hillman: A 50-Year Musical Odyssey
www.hillmanweb.com/book

HILLMAN INDIA ADVENTURE
www.hillmanweb.com/india :: www.hillmanweb.com/india/north
North India: Gallery 24b
Khajuraho Temples III
The Erotic Sculptures (Pt. 2)
(Part I from Canon Camera 1)
www.hillmanweb.com/india/north/n24b.html

CONTENTS
PHOTO GALLERIES and TRAVEL NOTES
01 | 02 | 03 | 04 | 05 | 06 | 07 | 08 | 09 | 10 | 11 | 12 | 13 | 14 | 15 | 16 | 17 | 18 | 19 | 20
21 | 22 | 23 | 24 | 25 | 26 | 27 | 28 | 29 | 30 | 31 |

Hinduism has traditionally considered sex an essential part of life, which could be why the carvings are casually interspersed between others that portray activities as varied as prayer and war. The fact that they are set in plain view and not tucked away in an obscure corner seems to suggest that their creators meant for them to be seen by all.

The survival of these graphic motifs can likely be attributed to their isolation for hundreds of years in the regionís once-thick forest, only rediscovered by Englishman Captain TS Burt in 1838. In fact, Burt himself had to be persuaded by his Indian attendants to make the journey; he didnít believe anything of interest would be found at the remote spot. These charmed temples have also managed to evade the wrath of Indiaís moral police, who in recent years banned or destroyed a range of cultural artefacts.

Sex in Hinduism is considered a very sacred act... unlike the western world where it is reduced to a swear word and forms part of abuse. It is considered holy as it results in the act of procreation... the creation of a new life, a new human! Hence it is considered very sacred. There is absolutely nothing peverse or explicit or even demeaning in it.
Click for larger images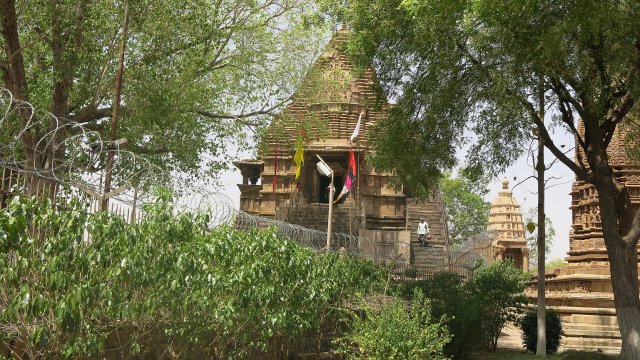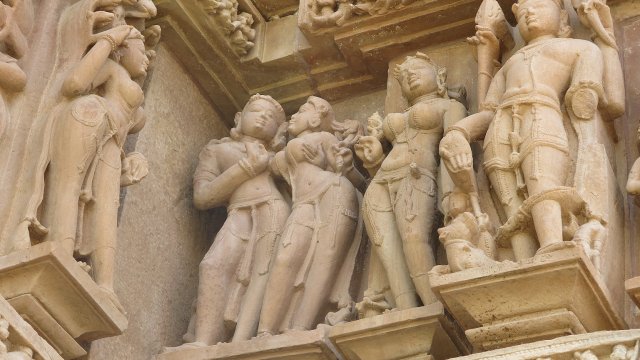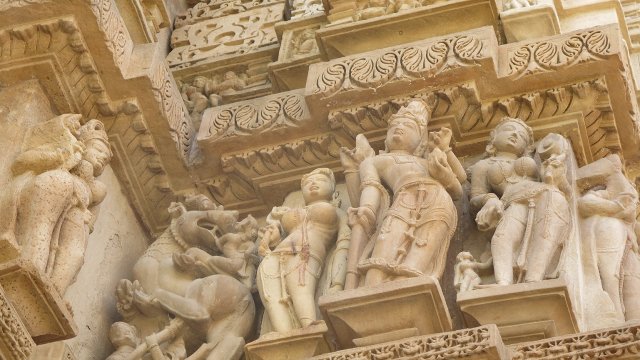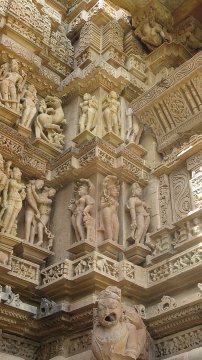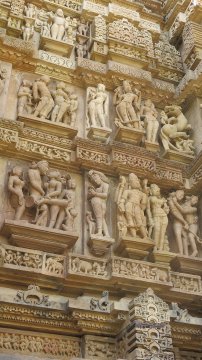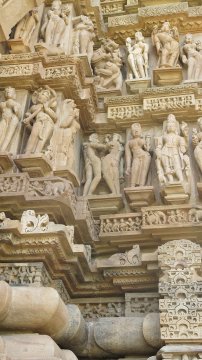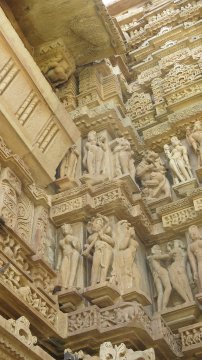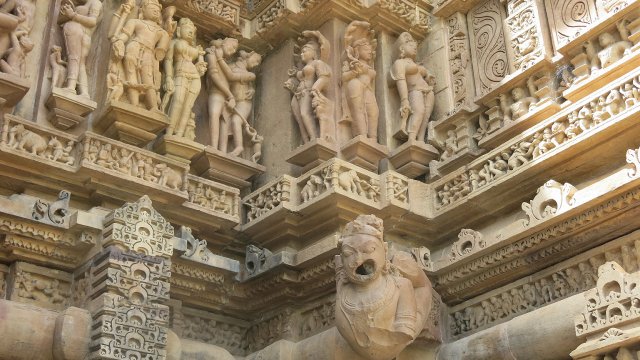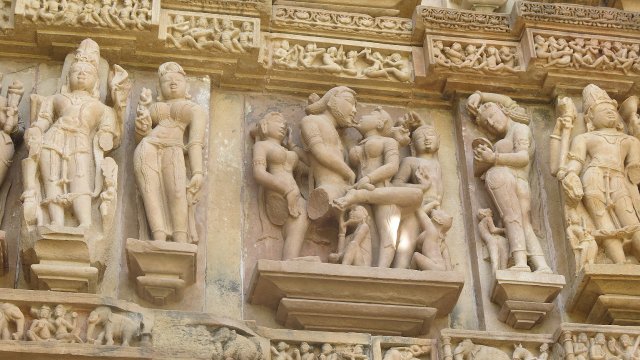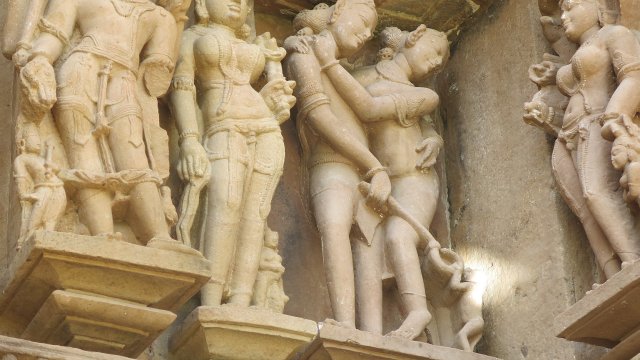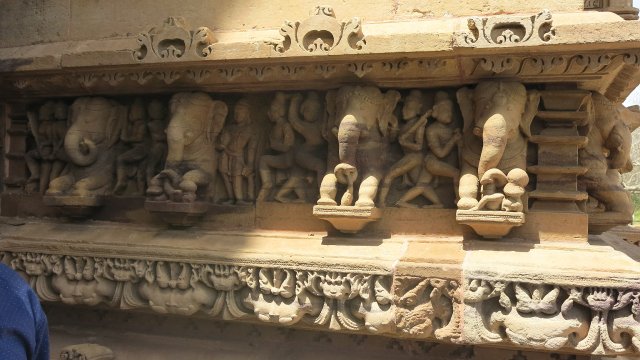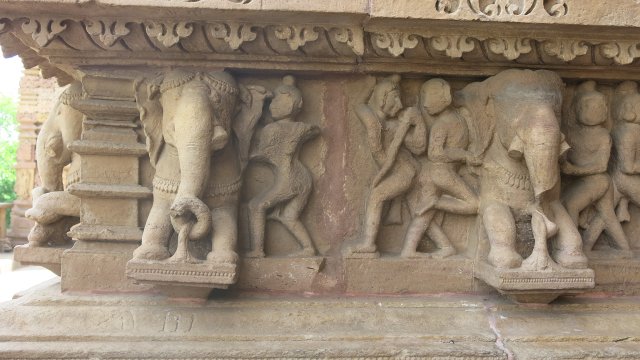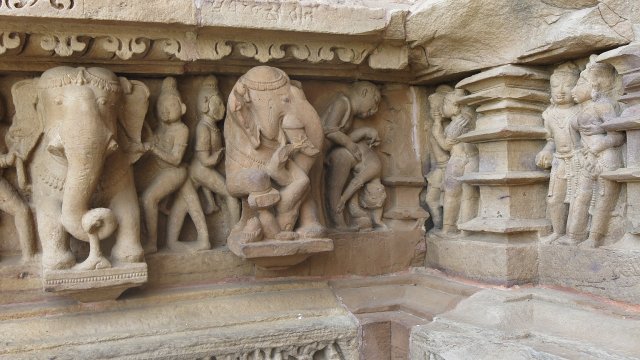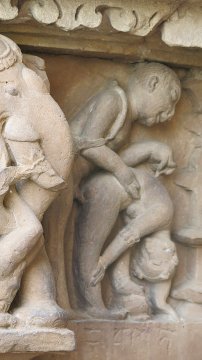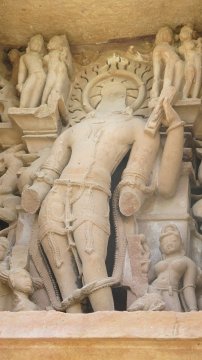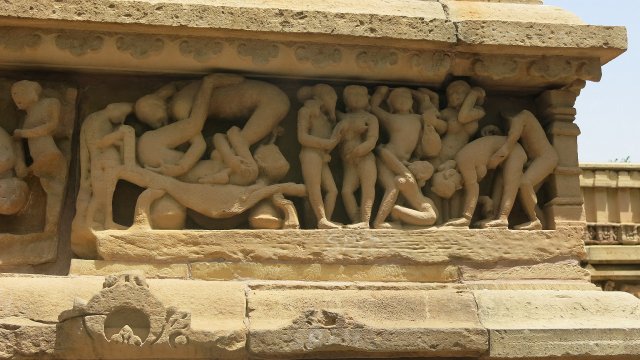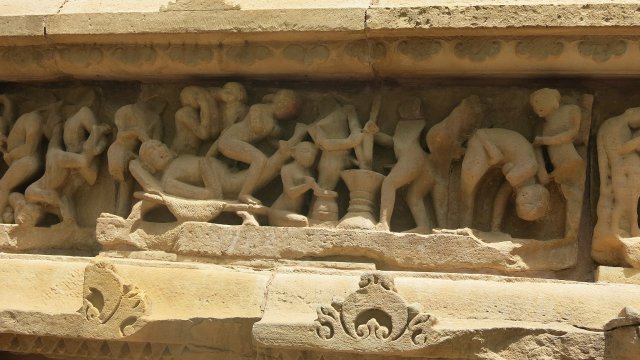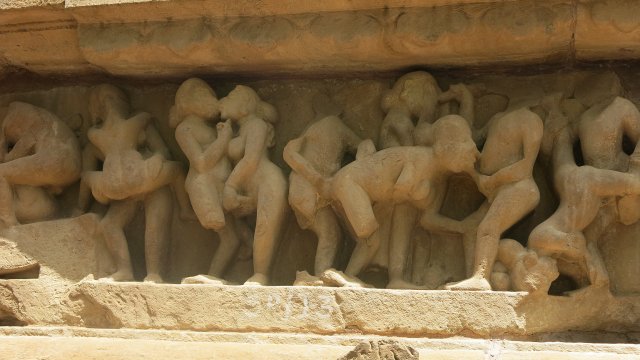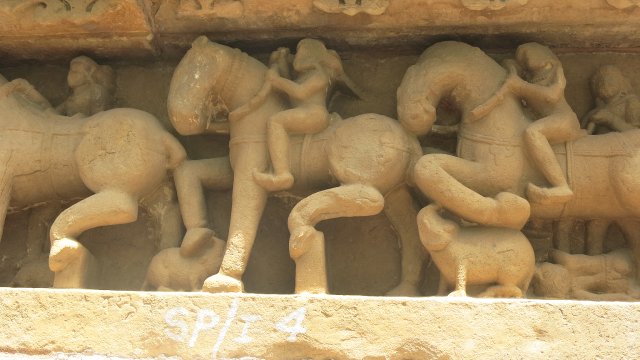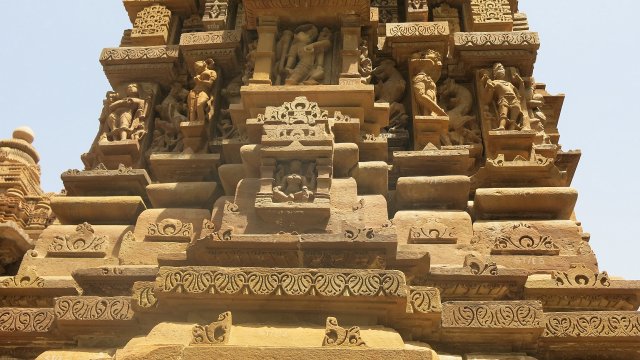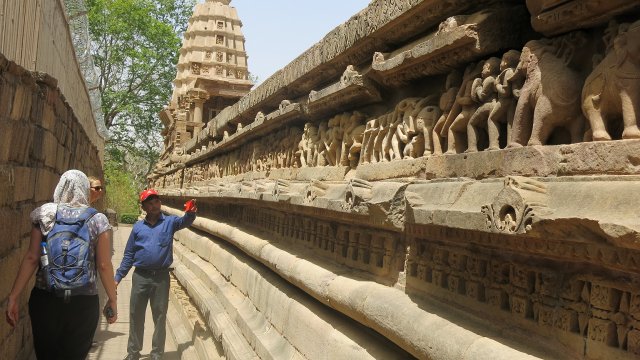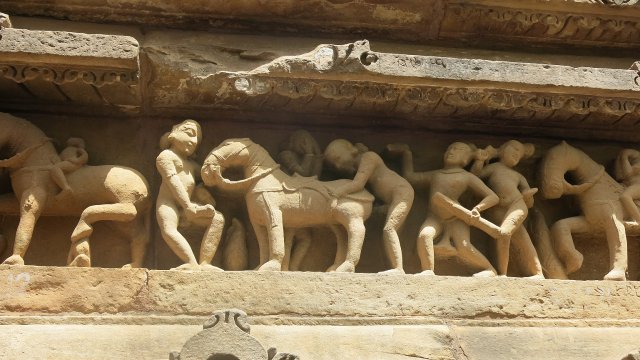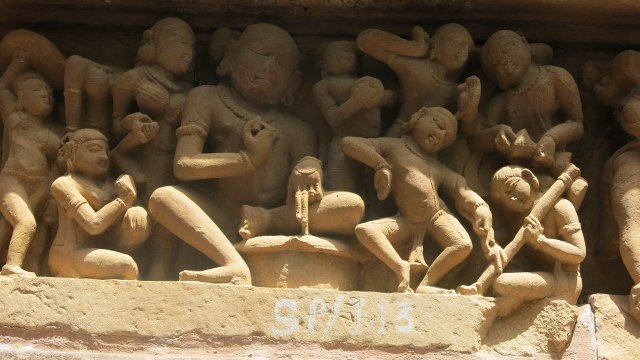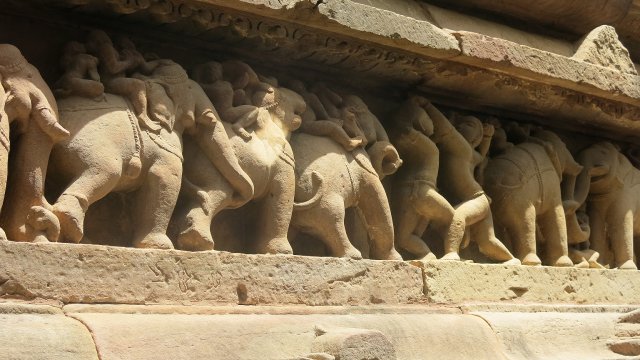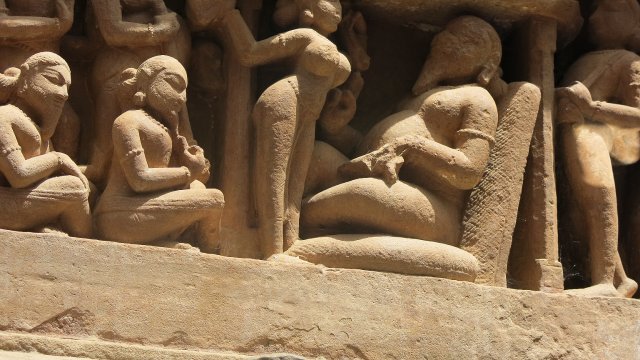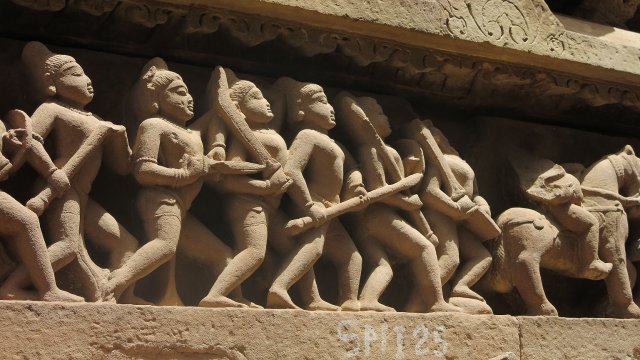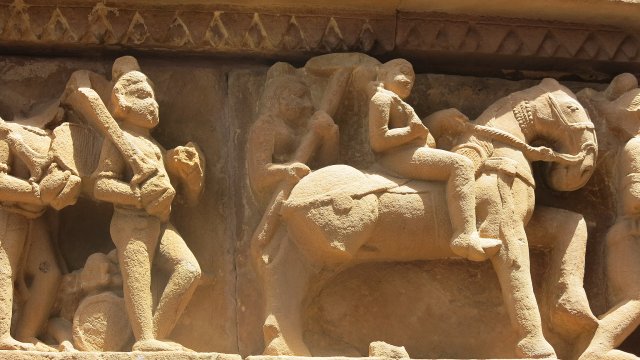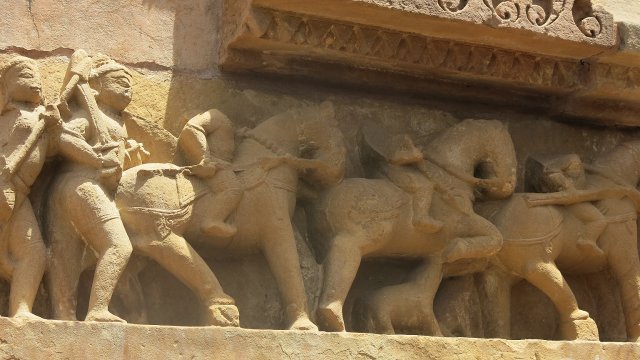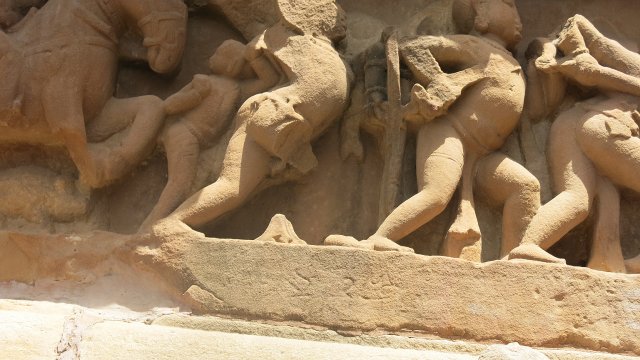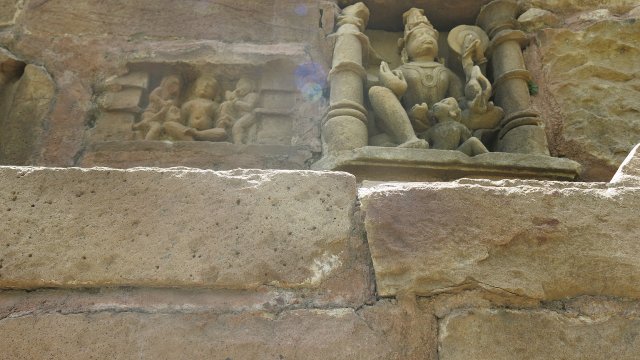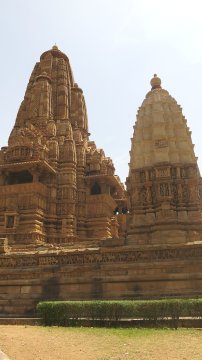 BACK TO NORTH INDIA CONTENTS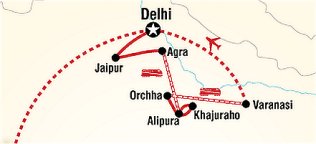 www.hillmanweb.com/india/north



BACK TO MAIN INDIA INTRO PAGE






.
Web Design: Bill Hillman: hillmans@wcgwave.ca
Bill and Sue-On Hillman Eclectic Studio
hillmanweb.com