Bill and Sue-On Hillman: A 50-Year Musical Odyssey
www.hillmanweb.com/book

HILLMAN INDIA ADVENTURE
www.hillmanweb.com/india :: www.hillmanweb.com/india/north
North India: Gallery 26c


Orchha Resort Grounds
www.hillmanweb.com/india/north/n26c.html



CONTENTS
PHOTO GALLERIES and TRAVEL NOTES
01 | 02 | 03 | 04 | 05 | 06 | 07 | 08 | 09 | 10 | 11 | 12 | 13 | 14 | 15 | 16 | 17 | 18 | 19 | 20
21 | 22 | 23 | 24 | 25 | 26 | 27 | 28 | 29 | 30 | 31 |


We stayed at the Orchha Resort - a lovely place. Apparently, Orchha has become quite the popular place for weddings. We saw several new hotels under construction. Our hotel also had tents for guests, but it was way too hot so Parakrum booked A/C rooms. WiFi was only available in the lobby and it quit after just a few minutes!
The resort is on the banks of river Betwa which adds to its beauty although the river is not accessible from the resort as it is walled. The hotel was within walking distance to all of the monuments, town and markets.


We stayed in room 224, a beautifully carved marble bed with a canopy. There was a pool and some of the younger folks lost no time in getting out there to enjoy the water. One couple went for a massage but the man cancelled out as only men do the massage on men here in India.

Most of us ate the buffet lunch, at a reduced price of 350 rp. It was quite good, and there was cake and mousse for dessert. There appeared to be two other groups booked into the hotel. One group was all Japanese and they brought their own Ramen and nori to add to whatever they ordered from the menu! Bill was quite envious of their chopsticks. LOL!

Since the WiFi had quit in the lobby, we came back to work in the coolness of our room. The plan was to meet at 5 pm for tuk-tuks to take us to the palace. Itís a large compound and touring took about 45 minutes, winding down just in time to take photos of the beautiful sunset. Then there was be time to browse at the market before attending the Hindu Pooja (prayer) ceremony at the Ram Raja Temple.

Click for larger images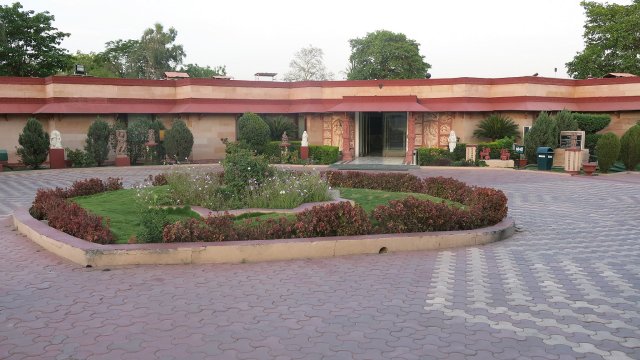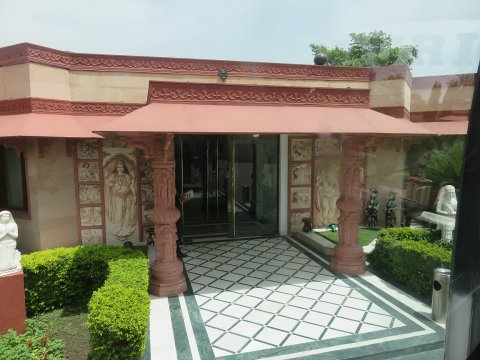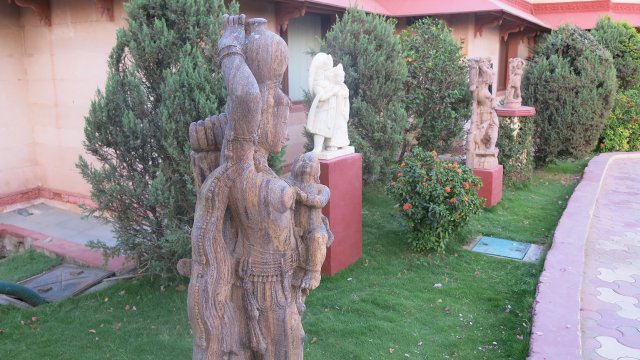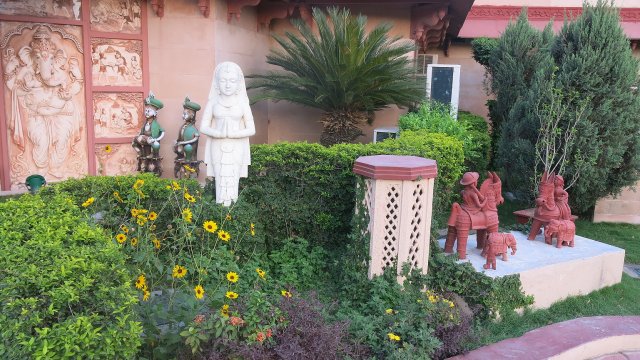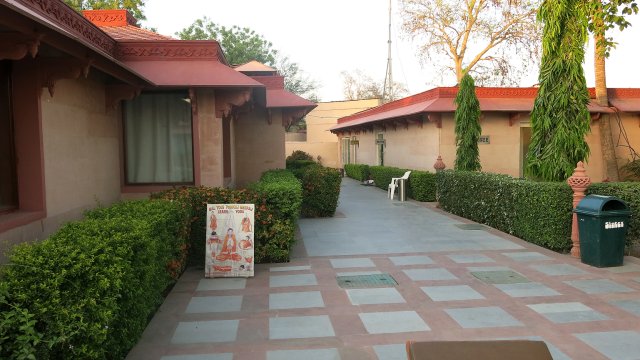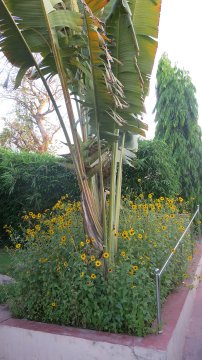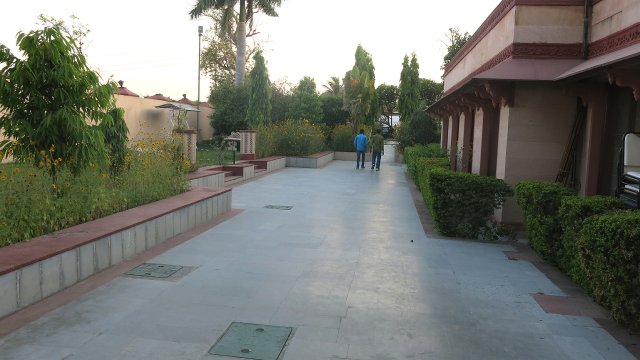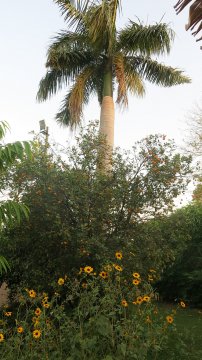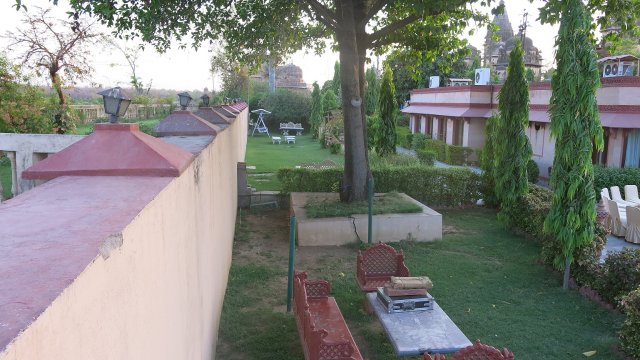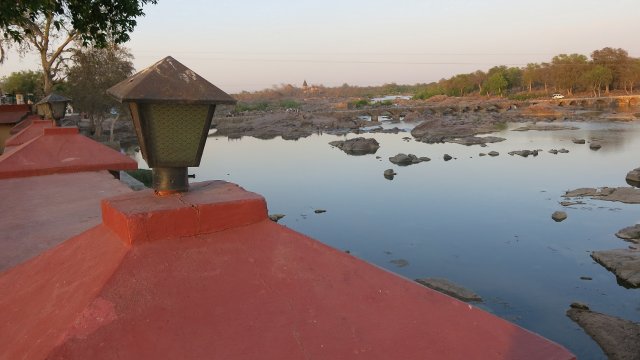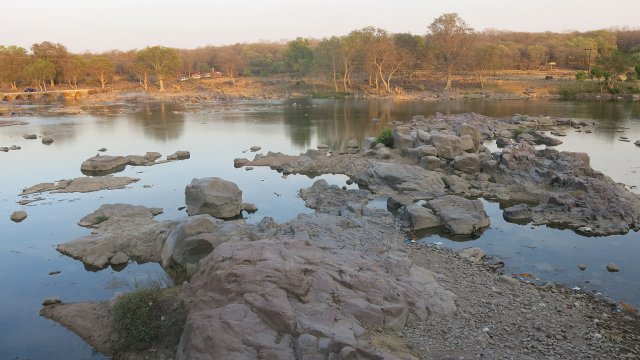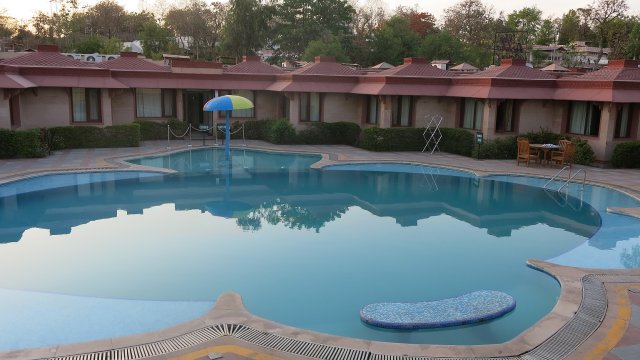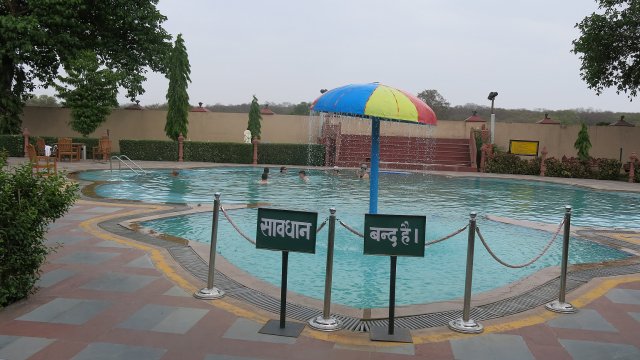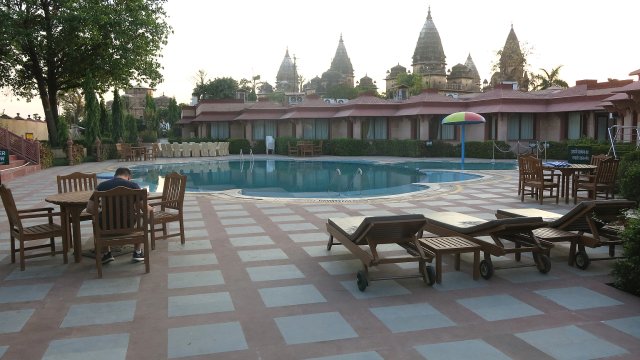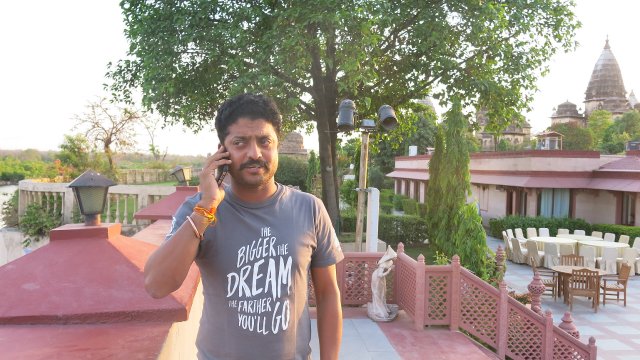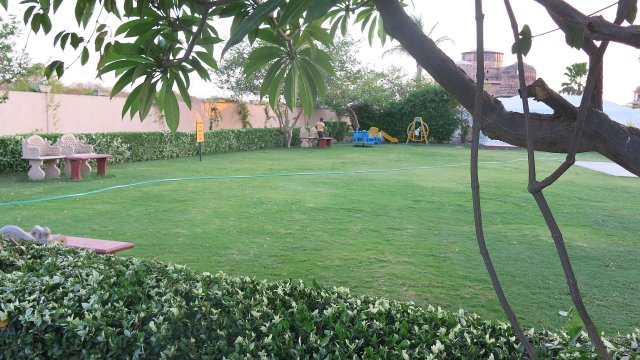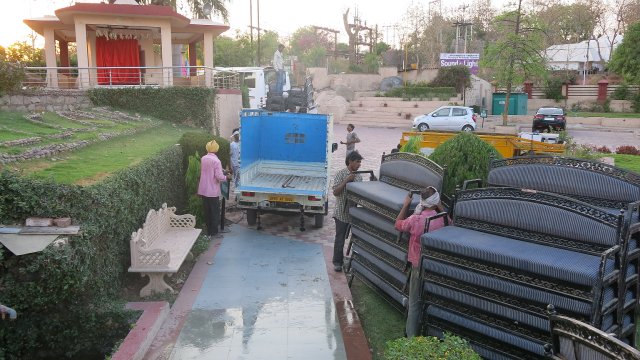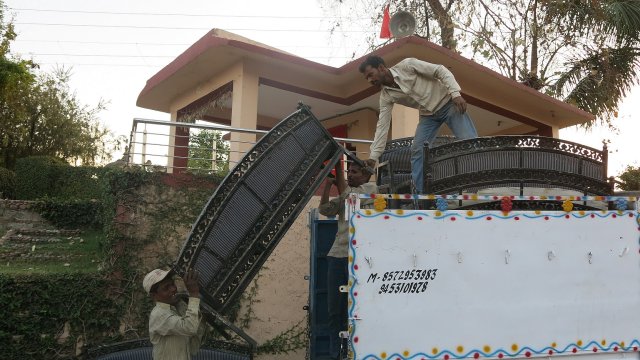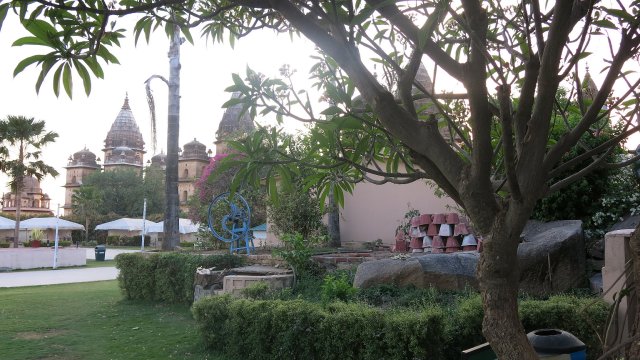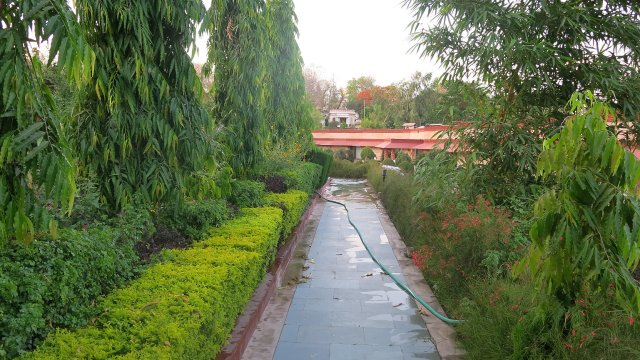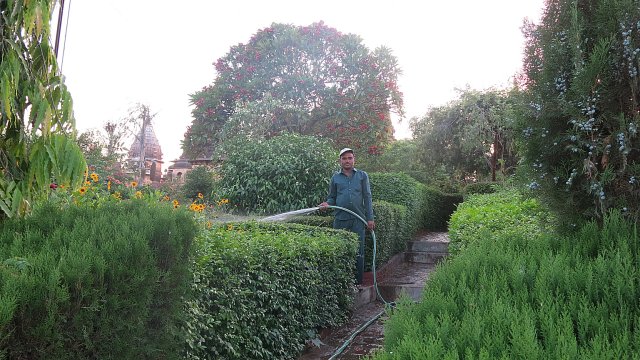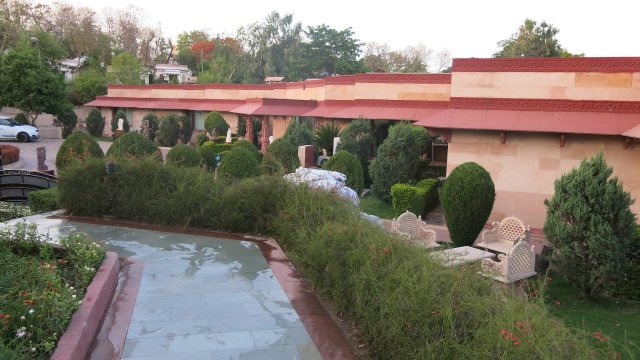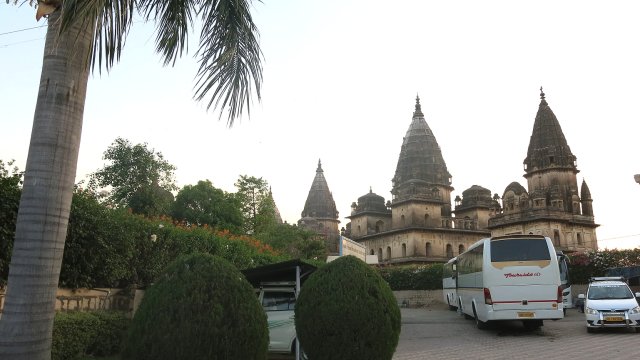 BACK TO NORTH INDIA CONTENTS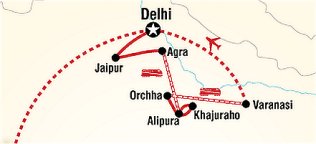 www.hillmanweb.com/india/north



BACK TO MAIN INDIA INTRO PAGE






.
Web Design: Bill Hillman: hillmans@wcgwave.ca
Bill and Sue-On Hillman Eclectic Studio
hillmanweb.com