Bill and Sue-On Hillman: A 50-Year Musical Odyssey
www.hillmanweb.com/book

HILLMAN INDIA ADVENTURE
www.hillmanweb.com/india :: www.hillmanweb.com/india/north
North India: Gallery 30b
VARANASI GANGES ADVENTURE III

3. Morning Rituals on the Ganges
www.hillmanweb.com/india/north/n30b.html

CONTENTS
PHOTO GALLERIES and TRAVEL NOTES
01 | 02 | 03 | 04 | 05 | 06 | 07 | 08 | 09 | 10 | 11 | 12 | 13 | 14 | 15 | 16 | 17 | 18 | 19 | 20
21 | 22 | 23 | 24 | 25 | 26 | 27 | 28 | 29 | 30 | 31 |

We continued on upstream and saw many devotees bathing and cleansing in the water, as part of their morning rituals. The men went into the Ganges waters wearing a diaper-like cloth, called a dadi, while the women seemed to go in fully dressed in their saris.

Further down, there were many men and women doing laundry and some were working for the hotels as the sheets were laid out along the steps to dry. |One man had quite a rhythm with each piece of clothing -- two light swing slaps followed by one heavy beat. These were then thrown onto a large catch-all cloth on the bank to be laid out to dry.

Towards the end of our run, we saw a temple specifically used by Indians from the south of India. Some were performing their morning rituals while others were climbing up the long set of steps to the temple. We got off at the end of the run where there was an electric crematorium, for use during the monsoon season when it is impossible to burn wood in the open.

We walked back to where our tuk-tuks were parked. Parry took us to a little restaurant for breakfast. It usually wasn't open for business until 10 am, but bringing in 15 customers was hard to resist. They did a skillet breakfast, pancakes, etc. Bill had a very nice cheese omelet and Sue-On had a skillet with grilled tomatoes, mushrooms, and hash browns.
Click for larger images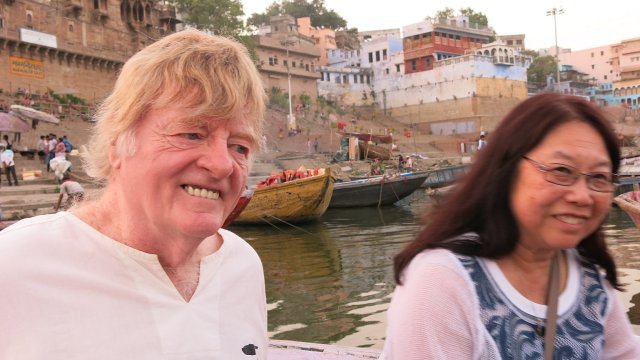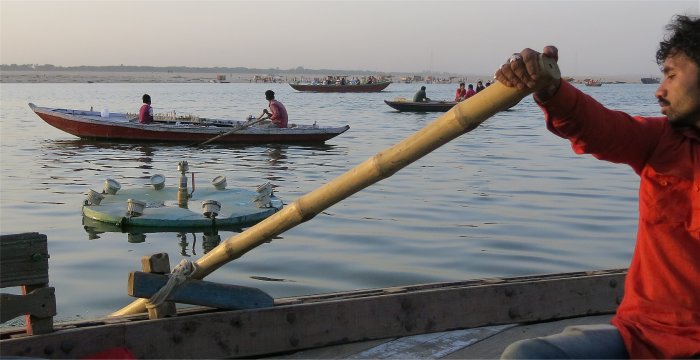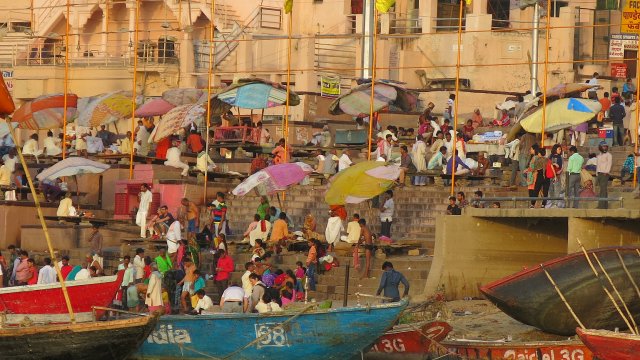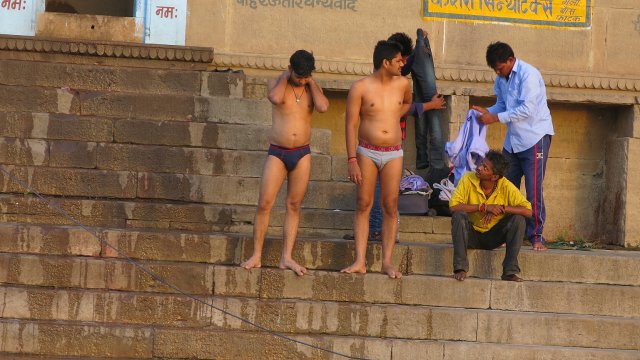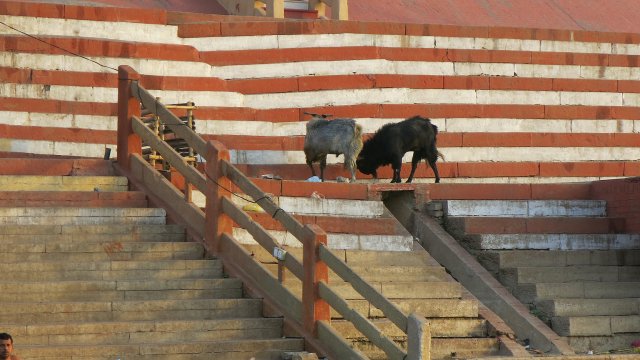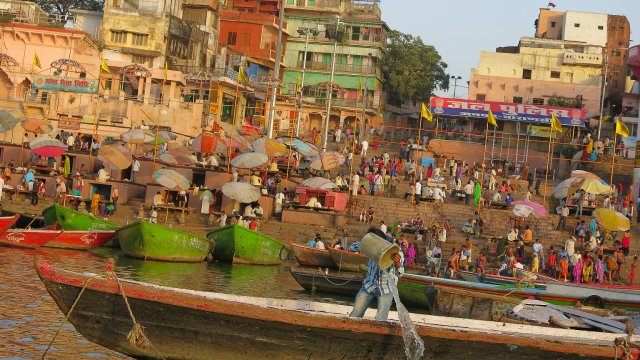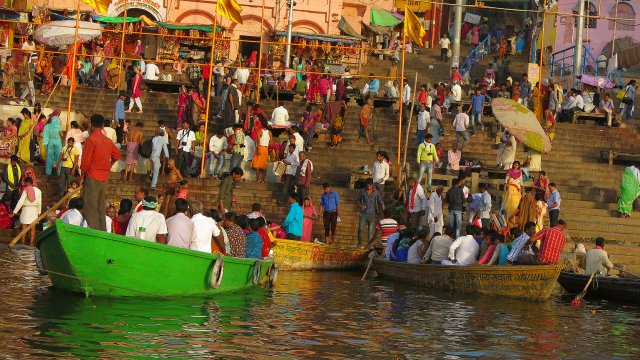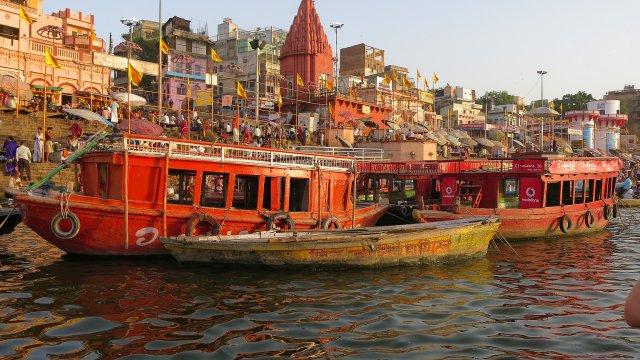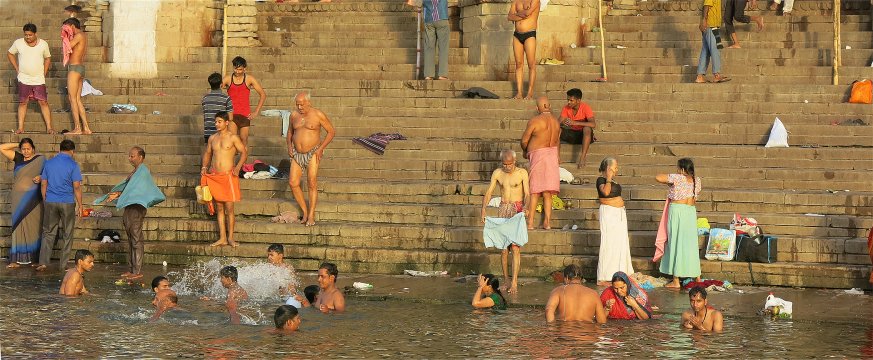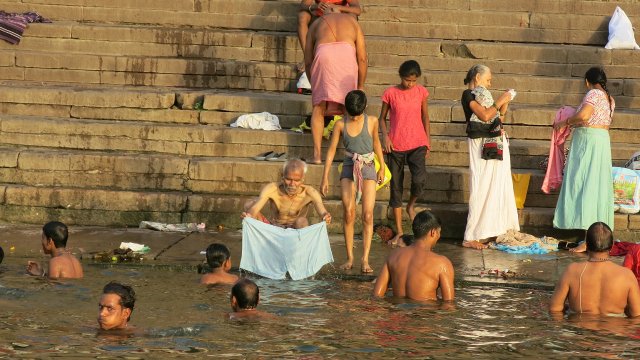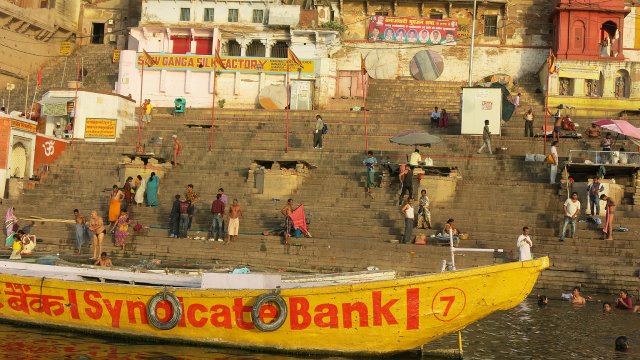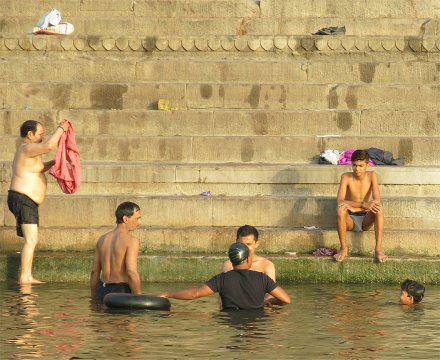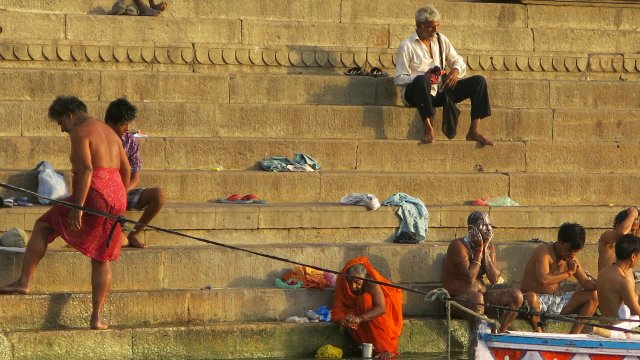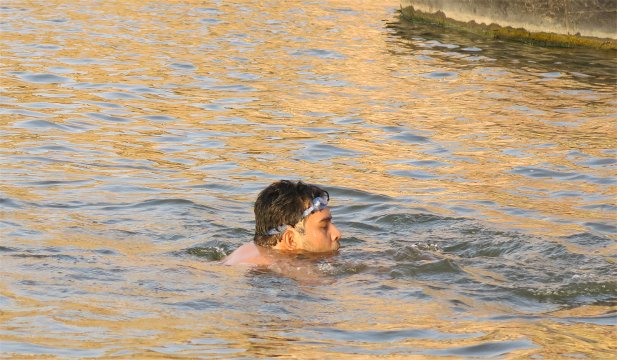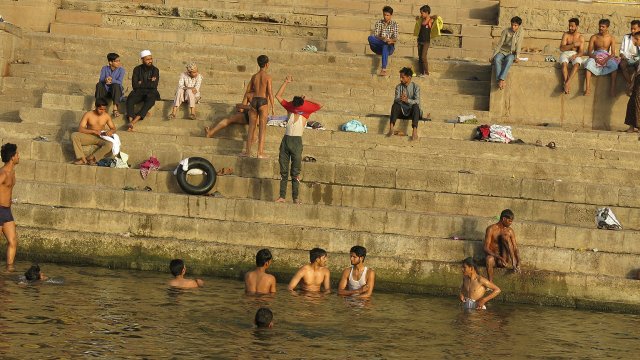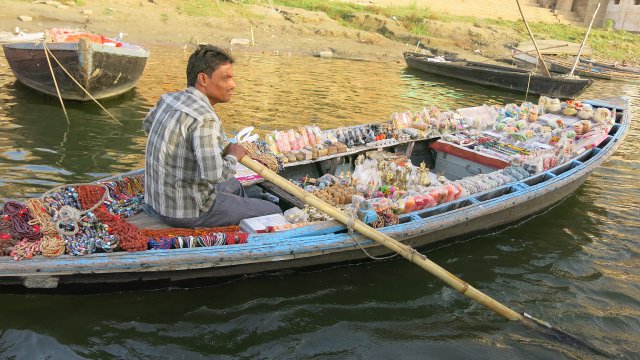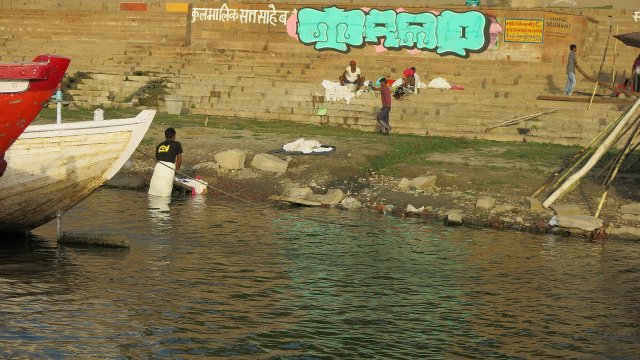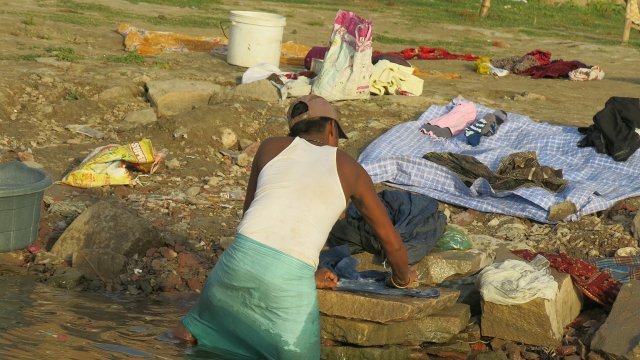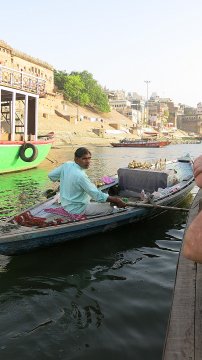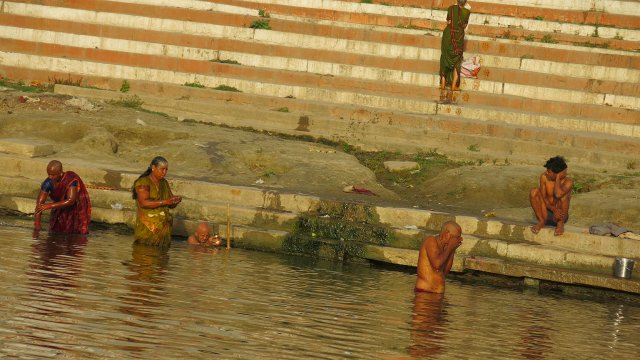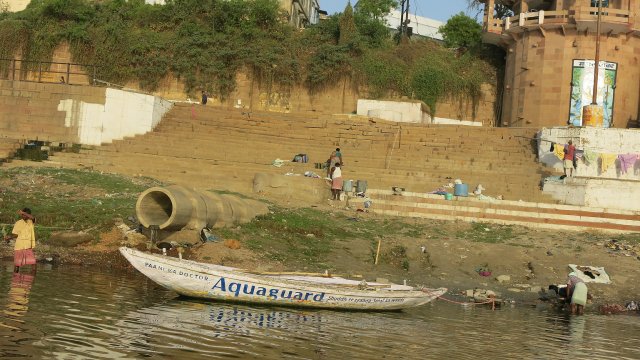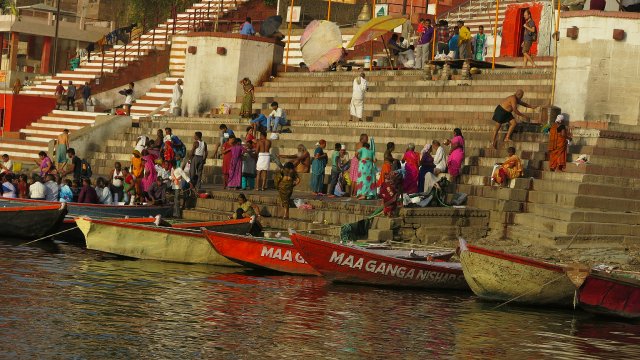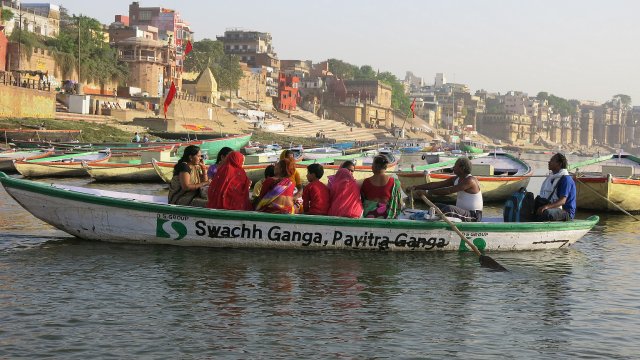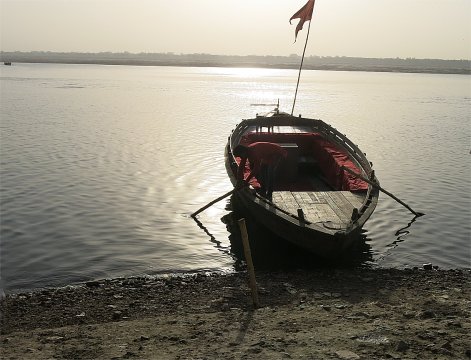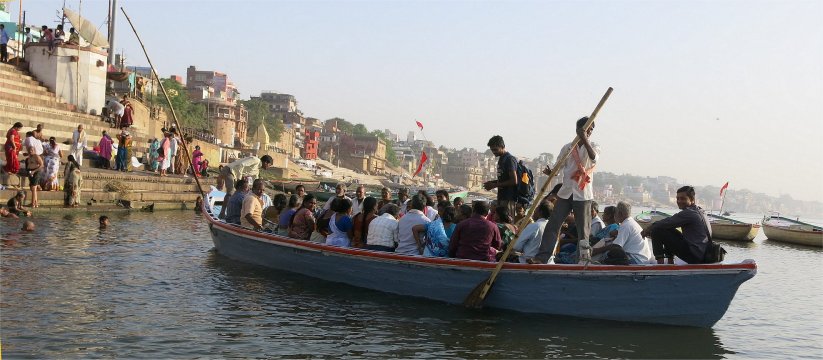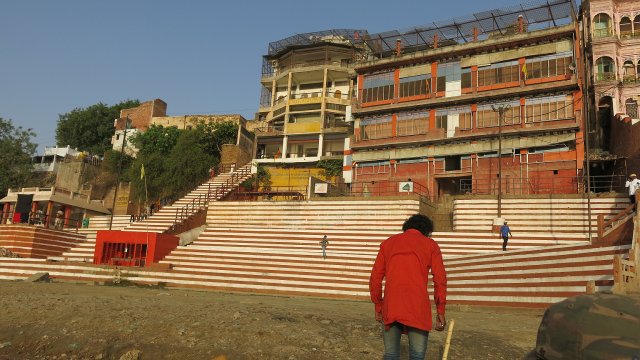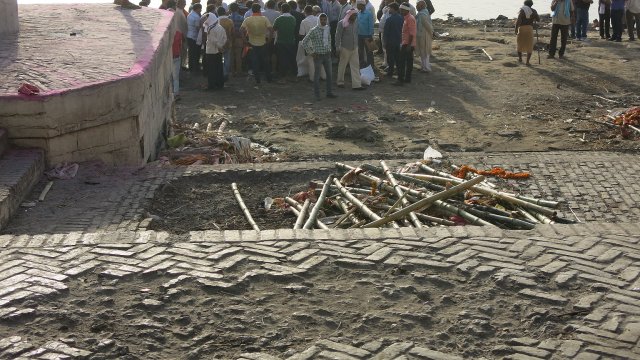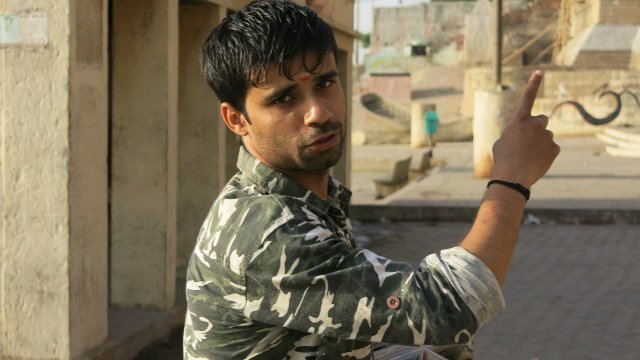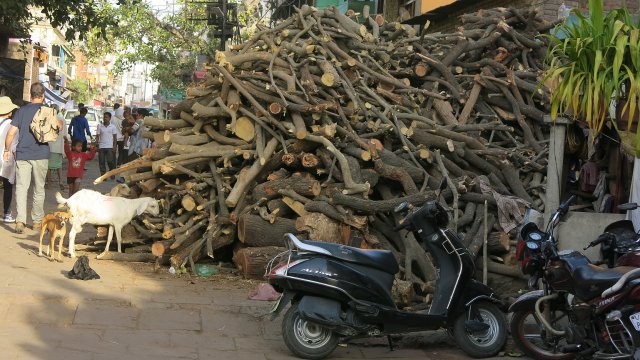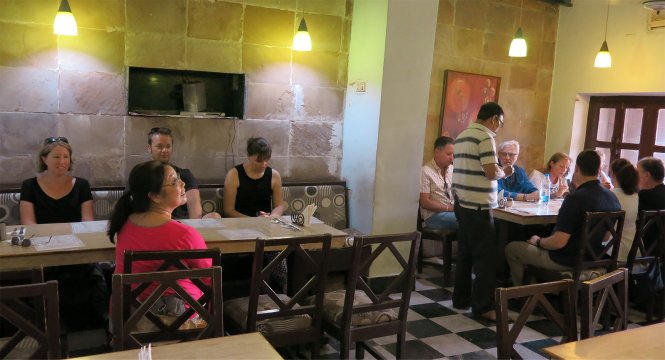 BACK TO NORTH INDIA CONTENTS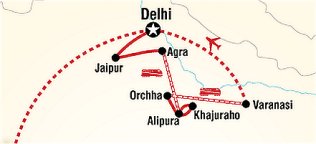 www.hillmanweb.com/india/north



BACK TO MAIN INDIA INTRO PAGE






.
Web Design: Bill Hillman: hillmans@wcgwave.ca
Bill and Sue-On Hillman Eclectic Studio
hillmanweb.com