Bill and Sue-On Hillman: A 50-Year Musical Odyssey
www.hillmanweb.com/book

HILLMAN INDIA ADVENTURE
www.hillmanweb.com/india :: www.hillmanweb.com/india/north
North India: Gallery 30d
VARANASI GANGES ADVENTURE III

5. Morning by the Ganges: Silk Factory
www.hillmanweb.com/india/north/n30d.html

CONTENTS
PHOTO GALLERIES and TRAVEL NOTES
01 | 02 | 03 | 04 | 05 | 06 | 07 | 08 | 09 | 10 | 11 | 12 | 13 | 14 | 15 | 16 | 17 | 18 | 19 | 20
21 | 22 | 23 | 24 | 25 | 26 | 27 | 28 | 29 | 30 | 31 |

It was then back to the hotel and at 10, Sue-On went with a group via tuk-tuk to the silk village to see how the silk fabric is woven. The group was met by a little old man who apologized for his broken English, but he was actually pretty good.

There are many different "homes/buildings" where the work was done. The first place showed a man sitting on the floor, working with a hammer and hole punch, almost like the old computer programming cards. These helped the weavers control the colour threads on the loom. They had to know the patterns and multi-task.

The noise was horrendous and as always there was garbage and cow pies everywhere, even in front of the main "showroom." It was interesting to see the whole process, then we were shown lots of beautiful silk bedspreads, shawls, etc., in various grades of silk. The best was taffeta and one beautiful one was very tempting but it was had to justify spending +$300 USD PLUS 850 rupees for shipping and handling.

Back at the hotel some of our crew went to a Bollywood movie (a drama). We opted to stay in the room and sleep! It was another great day, and we are winding down to the end of the first Northern leg of our India Encompassed trip.
Click for larger images

Silk Factory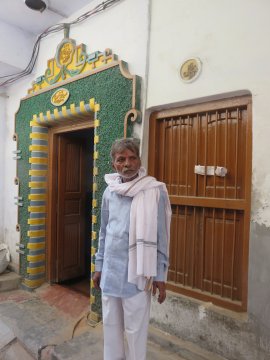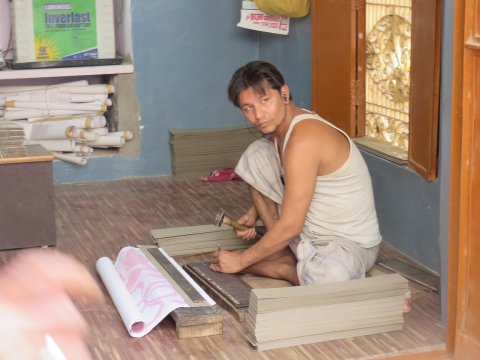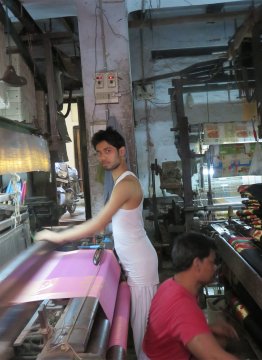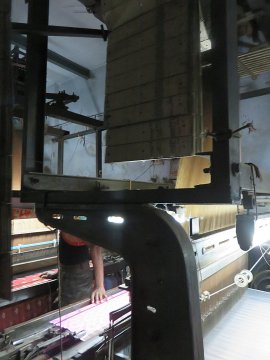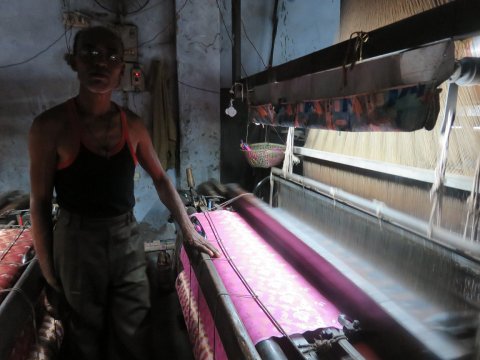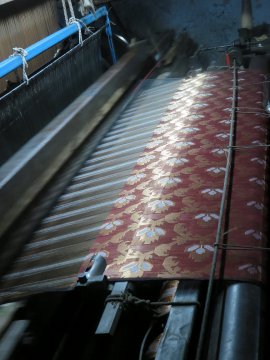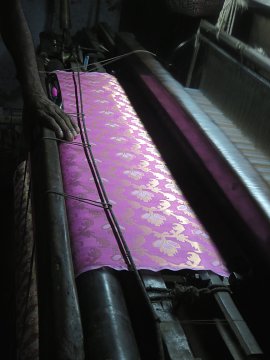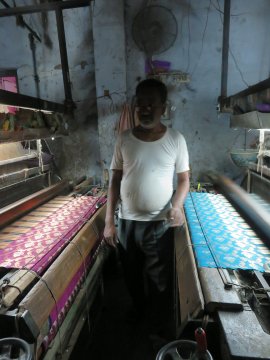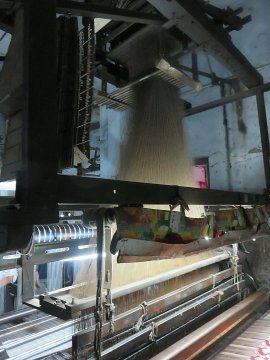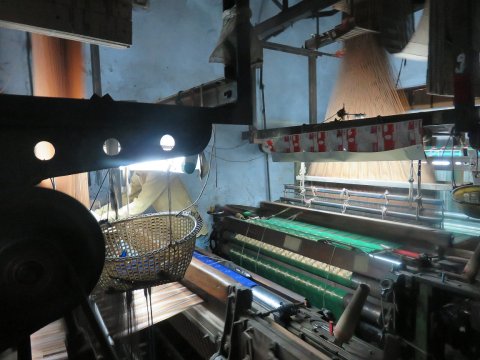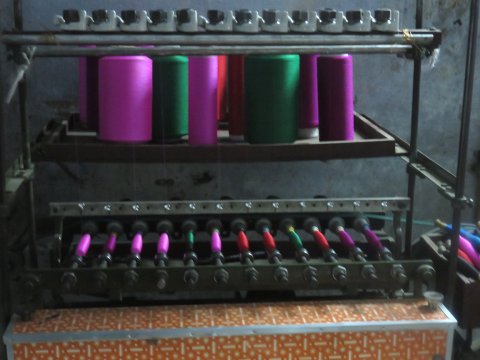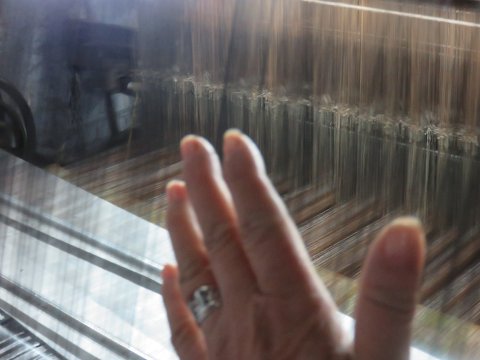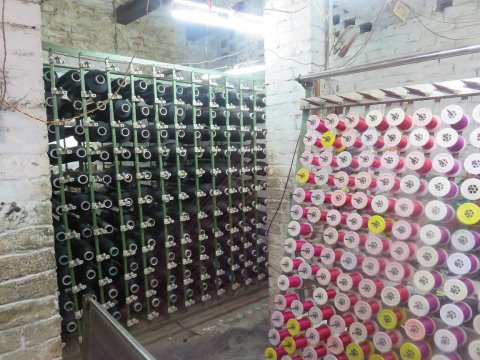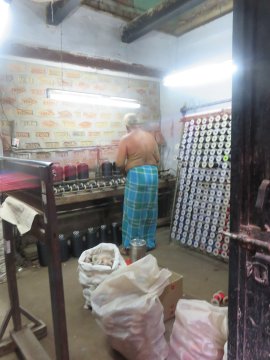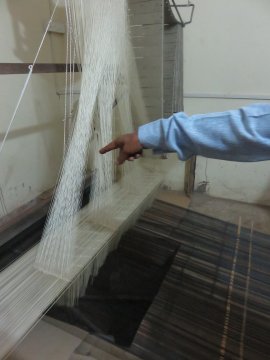 BACK TO THE HOTEL
Through packed streets and alleys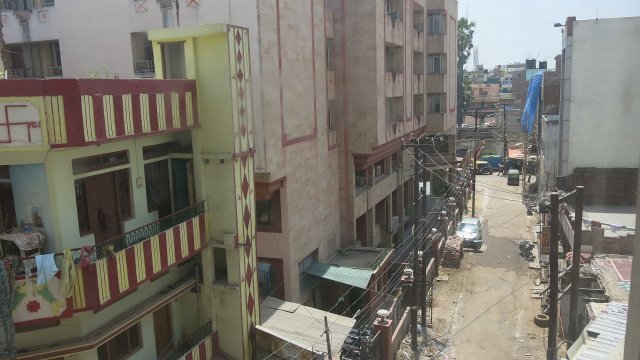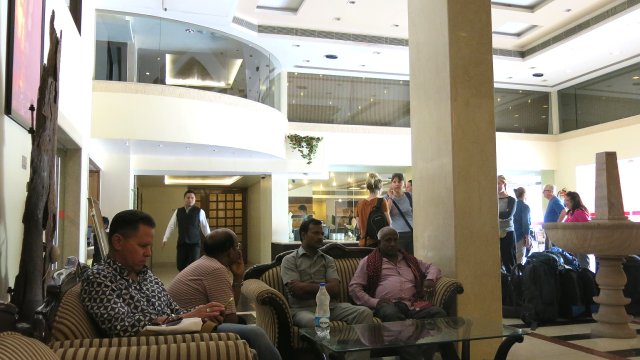 Rest ~ Shower ~ Packing
Check-out for flight to Delhi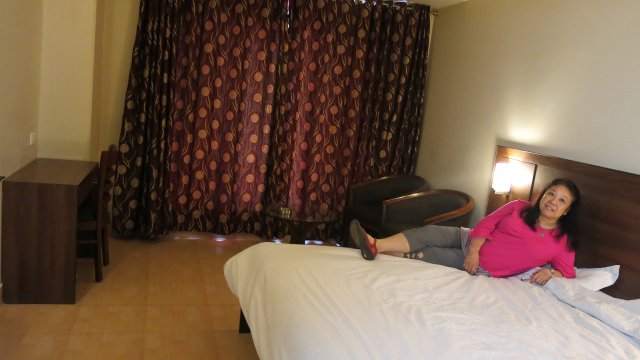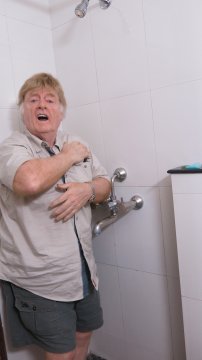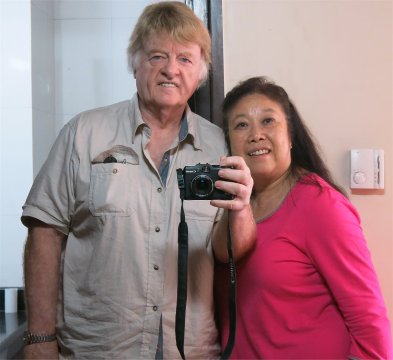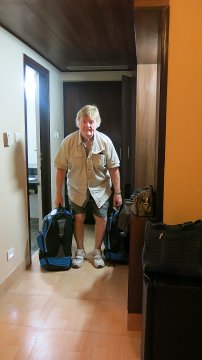 BACK TO NORTH INDIA CONTENTS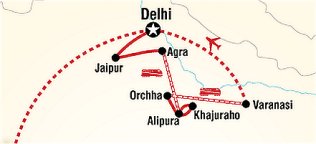 www.hillmanweb.com/india/north



BACK TO MAIN INDIA INTRO PAGE






.
Web Design: Bill Hillman: hillmans@wcgwave.ca
Bill and Sue-On Hillman Eclectic Studio
hillmanweb.com